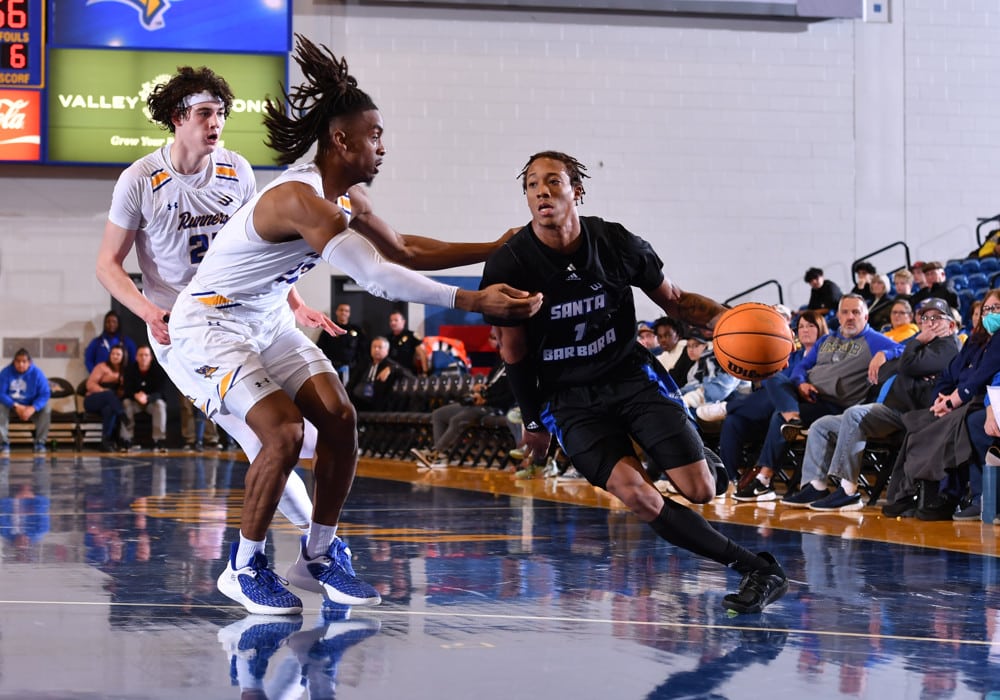 MAAC, Big West, WAC Conference Tournament Previews
The guys (@GamblingPodcast) continue their college basketball conference tournament previews with their Metro Atlantic Athletic Conference, Big West and Western Athletic Conference Tournament preview podcast. Colby Dant (@TheColbyD) from The College Basketball Experience joined the show as well to give out their favorite college basketball picks.
The college basketball conference tournament previews are winding down as we move closer to the bigger conferences in college basketball. This episode features the MAAC, WAC, and Big West.
MAAC Conference Tournament Predictions
Famous coach Rick Pitino is the head coach of Iona, a team who always has a say in this conference. Rider though was able to beat Iona and Manhattan has played fairly well, making them deserving of some recognition.
Canisius/Mount St. Mary: Canisius -2
Mount St. Mary is 5-0 against the spread in conference tournament games since 2018. In addition, Mount won both games this year between the two. Canisius is most likely to have a crowd in this one.
St. Peters/Fairfield: Fairfield -4
St. Peters is 8th in the nation in offensive rebounding and shoots the three ball well.
Marist/Manhattan: Manhattan -1
Despite this being a 6 seed vs 11 seed this spread is pretty tight. Marist beat Manhattan by 23 the other day.
Niagara/Siena: Siena -4
Both teams have lost 6 in a row but overall Siena is the better team, their 6 losses have been single digit or overtime losses.
Big West Conference Tournament Predictions
Across the board this conference is very solid with teams like Hawaii and UC Irvine. All the games will be played in a neutral site which is shared by the women.
Cal Poly/Long Beach: Long Beach -10
Cal Poly is pretty horrendous, they lost by 18 when they last played.
Hawaii/Cal State Fullerton: Cal State -1
Hawaii seems to be the better team but Cal State has had their number when they met.
UC Davis/UC Riverside: Riverside -1
In the regular season Riverside swept Davis. Riverside plays at a very slow pace which shows to give Davis trouble, who wants to play fast.
WAC Conference Tournament Predictions
The WAC features some electric offenses with three teams in the top 25 in the country for three point shooting. Truthfully, almost anyone can win this tournament and it should be very exciting.
Abilene Christian/Cal Baptist: Cal Baptist -1
Christian poured it on Cal Baptist last time they played and is very good at generating turnovers and not committing them themselves.
UT Arlington/Grand Canyon: Grand Canyon -7
UT struggles to shoot well from the field and from the stripe, a bad recipe for offense. Grand Canyon plays lock down defense as well.
UT Rio Grande/Tarleton: Tarleton -5
Tarleton lost both matchups this season and has bad defense. UT should be able to win a third time and taking the points is a sharp play here.
Utah Tech/Stephen F. Austin: SFA -1
SFA is a good team and won by 13 last time they played Utah Tech, making the line a little questionable.
College Basketball Best Bets
MAAC:
Kramer: St. Peters
Sean: Manhattan -1
Colby: Manhattan -1
Big West:
Kramer: UC Riverside
Sean: Hawaii
Colby: UC Riverside -1
WAC:
Kramer: Stephen F. Austin -1
Sean: Stephen F. Austin -1
Colby: Tarleton -5
Dogs:
Kramer: UT Rio Grande ML
Sean: Cal Poly ML
Colby: Abilene Chrisitan ML
Round Robin:
Marist to win MAAC, Cal Poly to win Big West, UT Rio Grande to win WAC
Podcast Transcription