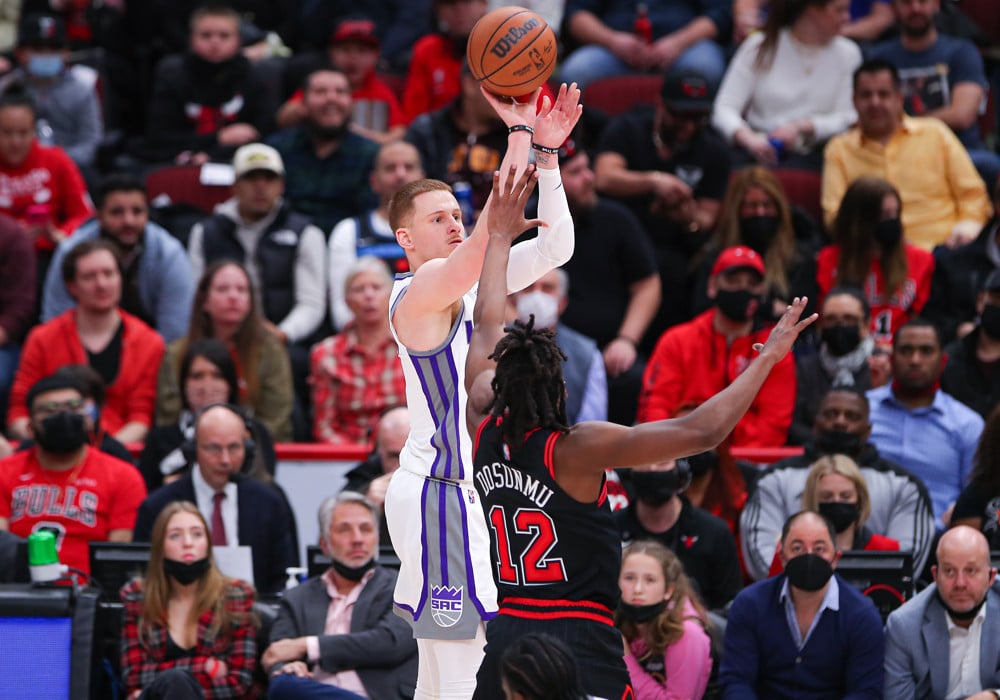 Finally, he's gone! Finally, Kevon Looney has graduated out of the fantasy basketball waiver wire pickups column and into the over 50% rostered club! Congratulations and all the best in your future endeavors, Mr. Looney. With Looney finally gone, that means we have at least one roster spot cleared on this week's list. Here are my top ten recommended pickups.
(only includes players rostered in 50% or less of Yahoo Fantasy leagues; stats listed are after Saturday's games)

Best Fantasy Basketball Waiver Wire Pickups: Week of Feb 27th
Kyle Anderson – Minnesota – SF/PF – 48% Rostered
(8.5 ppg, 4.8 rpg, 4.1 apg, 1.2 spg, 0.9 bpg, 0.6 3PTs)
Do-it-all Kyle Anderson takes over the top spot on this week's pickup list. 'Slo Mo' helps you in every stat category in fantasy basketball – a virtual Swiss Army knife. Take the stat line from his lone game coming out of the All-Star break – six points, seven boards, six assists, and two blocks. Not dominant in any one category, but rather he'll give you a boost in all of them. He's getting dangerously close to graduating off of this list as well, so grab him while you can.
(10.3 ppg, 4.4 rpg, 1.4 apg, 0.9 spg, 0.8 bpg, 1.4 3PTs)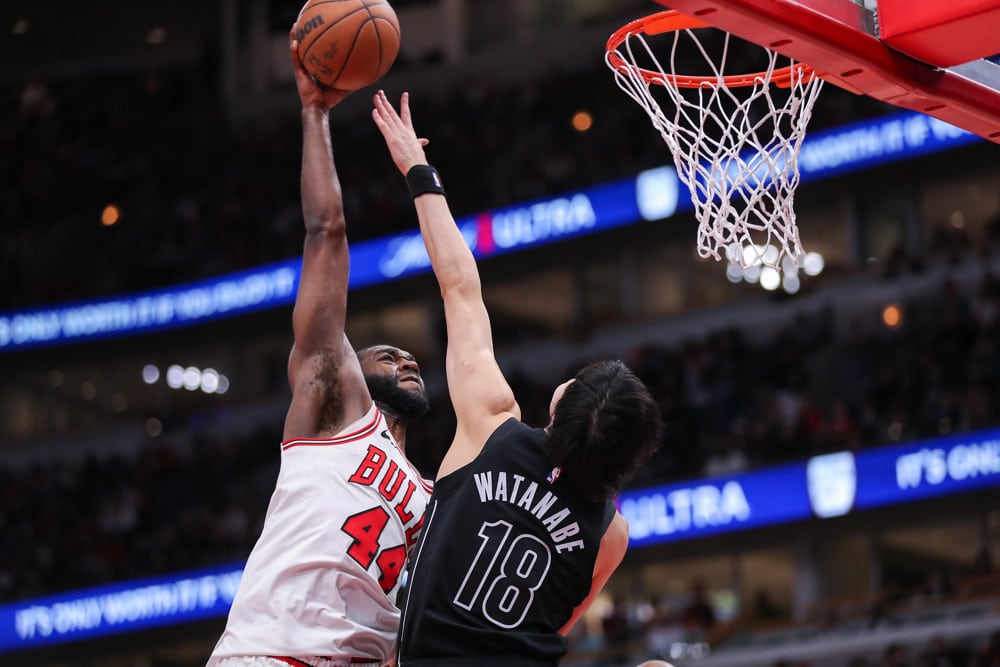 I don't really get why Patrick Williams is still rostered on so few fantasy teams, but that's good news to you if he's free in your league. He's now put together three-straight double-digit scoring games – and four in his last five. But it's not just scoring where he brings value to your squad. He has two steals in each of his last three games, he's been getting five to six boards a night, plus two to three assists.
Donte DiVincenzo – Golden State – PG/SG – 42% Rostered
(9.0 ppg, 4.1 rpg, 3.3 apg, 1.3 spg, 0.1 bpg, 2.1 3PTs)
I have been suggesting picking up Donte DiVincenzo since Stephen Curry ended up back on the sidelines, and for the most part, DD hasn't proven me wrong. He's had double-figure scoring efforts in three of four games, and seven of nine, including 15 in his last game. He also has 10 steals in his last six games and regularly has three-rebound and four-assist games. Oh, and he's hit five three-pointers in three of his last six games, including his last game.
I love watching Donte DiVincenzo's hands when playing on-ball defense. He's so quick to the ball, and sets himself up well to get these kinds of steals pic.twitter.com/gnzvJDR57k

— Charlie Cummings (@klaytheist11) February 24, 2023
Grayson Allen – Milwaukee – SG/SF – 17% Rostered
(10.6 ppg, 3.4 rpg, 2.4 apg, 0.8 spg, 0.2 bpg, 2.0 3PTs)
It's surprising that a player as beloved as Grayson Allen is rostered on only 17% of fantasy teams out there. But, sarcasm aside, he should be on more teams in my eyes. Headed into Sunday's action, he was on a nice scoring run, averaging 13 points a night over his previous three games. And he's hit a three in 17 straight games, with 16 knocked down over his last six games. Plus, the rebounds and assists numbers aren't too shabby for a guy you're probably only relying on to hit the long ball.
Terance Mann – Clippers – SG/SF – 28% Rostered
(9.2 ppg, 3.7 rpg, 2.2 apg, 0.5 spg, 0.3 bpg, 1.0 3PTs)
I'm not ready to sell my Terance Mann stock. Russell Westbrook rarely works out at any of his stops, so his days as a starter on the Clippers should be limited. Even relegated unjustly to the bench, Terance Mann still put in solid work, with 10 points, three rebounds, and four assists in his first game displaced by Westbrook. That makes it seven straight games with double figures in the points column. The Clips would be wise to not let Westbrook steal minutes from him.
(12.7 ppg, 4.1 rpg, 3.1 apg, 0.8 spg, 0.2 bpg, 1.7 3PTs)
At 50% rostered, Knick Immanuel Quickley just comes in under the wire. He definitely qualifies based on his play, with seven straight double-digit scoring games. Over that span, he's averaged 14.7 ppg, 4.0 rpg, 2.6 apg, and has hit 2.4 three-pointers per game. I don't see why he's still available in half of the leagues out there, but do your part to bump that rostered percentage up.
https://twitter.com/NBA_NewYork/status/1629738225114701824
Other fantasy basketball waiver wire players worth checking out: Bruce Brown, Drew Eubanks, T.J. McConnell, Torrey Craig
Related Fantasy Basketball Waiver Wire Content: