The Daytona 500 is in the books with Ricky Stenhouse Jr. capturing his third career NASCAR Cup Series victory. Daytona was filled with chaos upon chaos. It took two overtime restarts to determine the winner. Even then, NASCAR had to go to the video as the caution flag fell before drivers came back to the checkers. Now we move on to looking at NASCAR Pala Casino 400 Best Bets and DFS plays at Auto Club Speedway.
RT to congratulate Ricky Stenhouse Jr. on his #DAYTONA500 win! pic.twitter.com/OstRwcdmFi

— FOX: NASCAR (@NASCARONFOX) February 19, 2023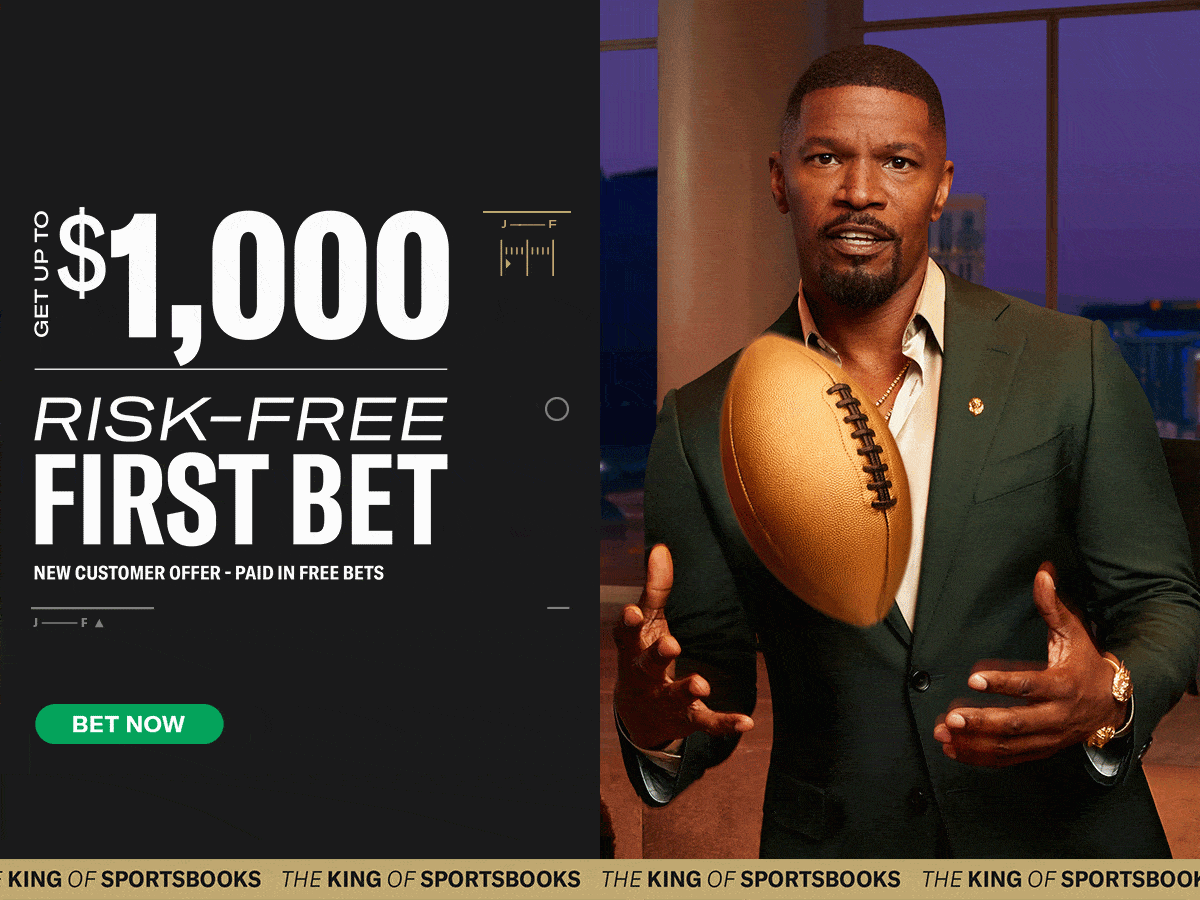 Exclusive SGPN Content
This week NASCAR begins the west coast swing. The first stop on the trip is Auto Club Speedway in Fontana, California. Auto Club is a 2-mile D-shaped oval. Located just 47 miles east of Los Angeles. It has hosted NASCAR annually since 1997, missing just one season in 2021 due to the Covid-19 pandemic. This will be the final race on this configuration before the track undergoes an overhaul. In 2022, Kyle Larson found his way to victory lane leading 28 of the 200-lap race.
Each week we'll give out five of our favorite bets using a budget of five grand. Along with a few of the best drivers to watch for DFS. With that being said, here are my favorite plays for the Pala Casino 400 at Auto Club Speedway.
2023 Pala Casino 400 Best Bets
$1,500 – Tyler Reddick Top 10 (-130)
In this race in 2022, Tyler Reddick had the best car in the field. Reddick won both stages of the day. He led the most laps, leading 90 of 200 laps in the race. A flat tire would send Reddick into the wall and cost him the race. Reddick comes back this season on a new team. He'll be in a car that Kurt Busch wheeled to an 8th-place finish, despite Toyota struggling in the new car early last season.
Toyota Racing's struggles eased later in the season with 23XI Racing capturing the win in both races at Kansas Speedway. Kansas Speedway is one of the most comparable tracks to Auto Club. Both tracks are intermediate in size with worn-out surfaces. Another comparable track is Homestead. Tyler Reddick has finished in the top four twice in three career starts at Homestead. He also has two wins in NASCAR's Xfinity Series at the track. Reddick is one of my top Pala Casino 400 best bets.
$1,000 – Kevin Harvick top 10 (-106)
The books are being generous with the top 10 odds this week. So, let's take advantage of that. Kevin Harvick is in his final season of competition before he heads to retirement and the Fox booth to call the races. The driver who stepped into the Richard Childress Racing ride the week after the sport lost Dale Earnhardt has performed well here over the years. He's another one of my Pala Casino 400 best bets.
Harvick has fourteen top-10 finishes including finishing in the top 13 at Auto Club in twelve of his last fourteen races at the track. Last season Harvick won at Michigan International Speedway, a similar 2-mile track to Auto Club. Harvick is one of the most consistent drivers on the circuit. Since the 2010 season, Harvick has averaged a finish of 10.6 across all tracks.
65 races since his last win. Streak SNAPPED.

Retweet to congratulate Kevin Harvick on his sixth career Michigan victory! https://t.co/DZPNLs1zRN pic.twitter.com/x1VCvUPEqq

— FOX: NASCAR (@NASCARONFOX) August 7, 2022
$1,000 – Bubba Wallace Over Daniel Suarez (-120)
Last season Bubba Wallace broke out in a big way after struggling early in the season as part of the Toyota Racing contingent. Bubba scored a 10th-place finish at the Kansas spring race while teammate Kurt Busch scored the win. Wallace went on a four-race run of finishing eighth or better from New Hampshire through Michigan where he finished second. Michigan is the other track on the schedule with the same 2-mile distance as Auto Club Speedway.
Wallace scored a ninth-place finish at Darlington, followed by winning in the fall race at Kansas Speedway. Adding Tyler Reddick to this 23XI Racing team should help Bubba take another step forward. I'm expecting both of these Toyota co-owned by Michael Jordan to show up in California with some serious speed.
$500 – Winning Manufacturer Ford (+340)
If you've listened to the NASCAR GAMBLING PODCAST before, you know this is a bet we love to make. Whenever you can get one of the three manufacturers priced worse than the other two you should snag it. This is a strategy that has paid off time and time again for us. Any manufacturer can win any given week on any given track.
Taking a bet like this gives you many options. If the driver you bet on doesn't win the race, or wrecks out early this bet will live on for you. Even if you decide to bet on a Chevrolet or Toyota driver this is a great way to hedge that bet. Ford is rumored to have an aerodynamic advantage with the new nose on this car for 2023. It's hard to tell at a track like Daytona with all the drafting going on. If there is an advantage, this is the perfect week for it to show up.
As you look down the odds board, betting Ford gives you some great options. The second favorite to win is Ryan Blaney (10/1). His teammate and defending champion Joey Logano checks in at 12/1. You can never count out Kevin Harvick in his final season, and other strong Ford drivers like Chase Briscoe, Austin Cindric, and Brad Keselowski among others could wind up cashing this for you.
$500 – Kyle Busch to Win (+1000) / $500 – Tyler Reddick to Win (+1200)
For the last Pala Casino 400 best bets, I'm going to split my $1,000 bet into two and try to hit the winner of this race. First up, Kyle Busch. He's made the change from Joe Gibbs Racing to Richard Childress Racing. From Toyota to Chevrolet. A third-place finish at the Clash and leading the Daytona 500 with just two laps to go. Busch has already started the revenge tour for 2023, I said it all off-season and won't stop now. A pissed-off Kyle Busch is someone I want to put my money on.
The case for Tyler Reddick is simple. I laid out above what he did last year in this race before the flat tire. With his history on similar high tire wear tracks like Homestead, along with 23XI's success at intermediates last year, Reddick is too good to pass up.
Tyler Reddick led 90 laps — more than he had total in his Cup career — but a flat tire doomed his day. He sums it up: pic.twitter.com/zUUVSMfuQN

— Bob Pockrass (@bobpockrass) February 28, 2022

2023 Pala Casino 400 DFS plays
Tyler Reddick $9,100
Tyler Reddick is priced criminally low this week for the Pala Casino 400 DFS lineup. That will likely result in him being a popular play. Keep this in mind for your tournament plays, you may want to fade Reddick a little bit. When it comes to cash games, Reddick is almost a must-play for me. In addition to all of the things I laid out above on Reddick, he won three races last season. If not for tire issues at Auto Club and being spun from the lead in the last corner of the Bristol dirt race. We could be talking about five-race winner Tyler Reddick.
Austin Dillion $8,100
Austin Dillion is a driver who will likely be overlooked this weekend for Pala Casino 400 DFS lineups. However, you should not overlook him. Last season in this race Dillion scored a solid second-place finish. Dillion is a driver who is consistently overlooked, despite providing good results. Dillion scored five top 5 finishes and twelve top 10 finishes last season. In comparison tracks to Auto Club Dillion finished fourth at Homestead, thirteenth at Michigan, and ninth at Darlington.
In another case of new teammates firing up current drivers, it was a huge win for Dillion to bring Kyle Busch over to his family's team. We've seen it at the Clash, and Daytona. Having Busch as his teammate has pushed Dillion in both events and going forward, I expect that to continue to be the case.
Ryan Preece $6,700
Ryan Preece spent three full-time seasons racing for JTG Daugherty Racing in the cup series. After the 2021 season, the team downsized to one car, leaving Preece without a ride. In 2022 Preece made a few starts and impressed in the Xfinity and Truck Series. That landed him a ride in the Stewart-Haas racing #41 car this season. Preece came out of the gate looking strong at the Clash with a chance to win the race until a fuel pump incident cost him. Early in the season will be your chance to snag Preece at a cheap price before his salary cost rises.
https://twitter.com/NascarGambling/status/1622437736404733957
Related Content