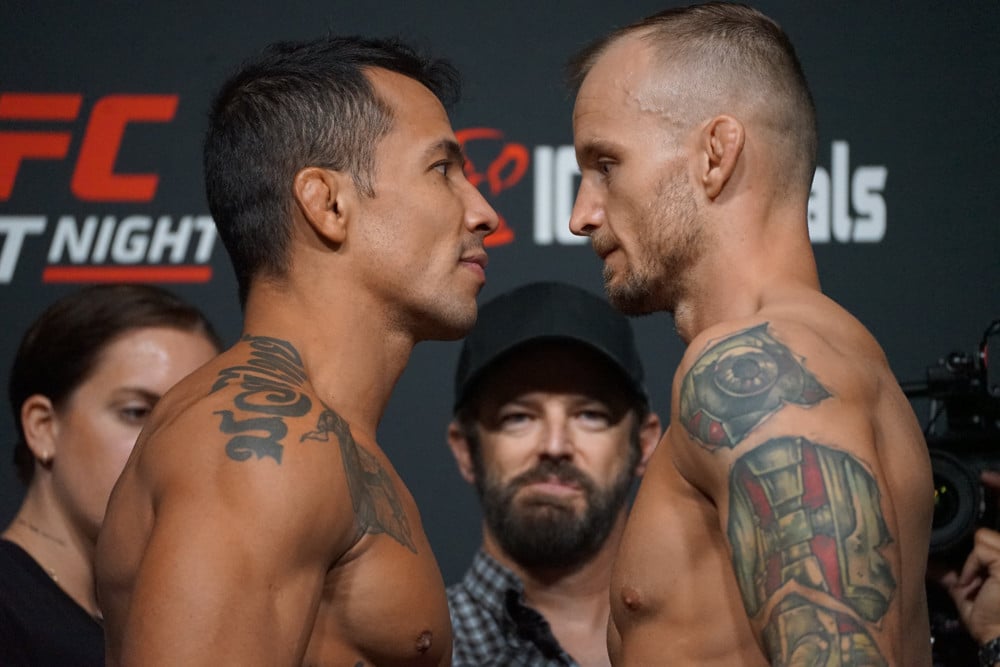 Mixed martial arts, also known as MMA, has not been around for as long as other emblematic sports preferred by bettors. However, due to its highly entertaining nature, it has already attracted many followers who are faithfully wagering on their favorite MMA fighter during important matches.
As old legends are retiring and newcomers are breaking records with each passing year, the ranking for the best MMA fighters to bet on due to their winning rate is constantly changing. Hence, to come to your aid, we have joined forces to narrow it down to the best players you can wager on to get the best winning odds.
Best Active MMA Fighters
We have narrowed it down to present you with the best 3 active MMA fighters who have taken the world of martial arts by storm with their incredible stamina and unmoving determination.
1.
Jon Jones
Jon Jones was born on July 19, 1987, in Rochester, New York. He is a former two-time UFC Light Heavyweight champion, owning the title from 2011 to 2015 and from 2018 to 2020. He still holds numerous titles in that division, including the most title defenses, the most submission victories, and the most wins.
He is currently signed to the Ultimate Fighting Championship, where he has participated in numerous light heavyweight competitions.
Currently, he has the 11th rank in the UFC men's pound-for-pound top. He also holds the record for being the youngest UFC champion at 23 years old. His current record registers 28 fights, from which 26 winnings, 1 loss, and 1 no content. Among the competitors he has defeated are some of the greatest MMA fighters of all time, including Shogun Ra, Daniel Cormier, and Lyoto Machida.
We think any bettor who decides to place their wager on this player could have fair winning chances, for Jones does nothing better than going against all odds on the road to victory.
2.
 Demetrious Johnson
Born on August 13, 1986, D. Johnson is an American mixed martial artist born in Kentucky. He is one of the best flyweight champions the UFC has ever had, breaking several world records during his career. As of now, he holds the record for the player who landed the most takedowns in the UFC flyweight history and co-holds the record for the latest finish in UFC history. Moreover, he is the only UFC fighter with over 10 takedowns in 3 fights.
His current record registers 36 fights, with 31 wins and only 4 losses. Again the big names of opponents he has defeated are Henry Cejudo and Joseph Benavidez.
All sports enthusiasts willing to take the chance and gamble on this successful MGA player have great chances of winning their bet at the end of the game.
3.
Valentina Shevchenko
Valentina Anatolievna Shevchenko was born in Kyrgystan on March 7, 1988. She is a professional mixed martial artist and the current champion of the UFC Women's Flyweight. She has a long history of winning world championships, as she has already won 8 gold medals for representing Kyrgyzstan and Peru on multiple occasions.
Currently, her record registers 25 fights, of which 22 are wins and 3 losses. She has defeated countless legendary MMA female athletes, including Jessia Eye and Julianna Pena. Hence, she can be a safe bet for any sports enthusiast that appreciates talent and determination above all else.
Where to place your bets
One of the most vital aspects of MMA betting gamblers should consider choosing the right way to place their bets on their sportive of choice.
Online casinos
Licensed online casinos are a safe and secure way of placing your bets on your favorite MMA fighter in no time. Try to choose an index that also posts reviews to make sure you get to access the best platform, which should be mobile-compatible and offer numerous payment options for players.
Make sure that before you invest money to use for your future MMA bets, you get to verify whether or not the online casino has a valid license from a reputable gambling authority such as MGA or UKGC. You can usually find these details in the footer of the website.
Online Bookies
Online bookies are one of the easiest ways of placing bets on your favorite MMA fighters. There are over hundreds of bookmakers available on the web, so you should have no problem choosing a suitable website to match your wishes and gambling expectations.
Like online casinos, online bookies are a very convenient betting method for gamblers since they allow them to place bets 24/7, right from the comfort of their homes. Moreover, gamblers can sometimes unlock some bonuses, which will enable them to save some funds they can use for other bets in the future.
Bookmaker Shops
Bookmaking shops are typical in some regions and are an ideal choice for people who don't like betting online. To place a bet in one of these shops, you have to simply enter the shop, fill in a betting slip, and pay for your bet directly to the cashier.
To claim your winnings after a successful bet, you have to present your winning slip to the cashier, and you will receive the sum either in cash or by bank transfer.
Final Thoughts
During future MMA matches, we think you are safe to place your bets on one of the champions we have included in our listing. The remarkable records of our selected sportives offer gamblers great winning odds as they watch the match unfold before their eyes and enjoy the thrills and tension of sports betting.