The Super Bowl is really a spectacle like no other, and there is truly something for everyone to enjoy. Super Bowl Sunday usually includes a lot of fun games, contests, and of course, gambling.
The Super Bowl is arguably the biggest sporting event of the year, so of course, it has many player prop bets to choose from. The Super Bowl is a fantastic place to get in on the fun and enjoy some gambling for those who have no interest in actual football stats. Here to save the day are novelty prop bets.
Oddsmakers and bettors alike are huge fans of the Super Bowl as the number of standard and ridiculous props for the big game grows each year. So even if you are not interested in the outcome of the game, you can have some fun betting on the outcome of the opening coin toss, what color Gatorade will be poured on the winning coach, or how long the National Anthem will be.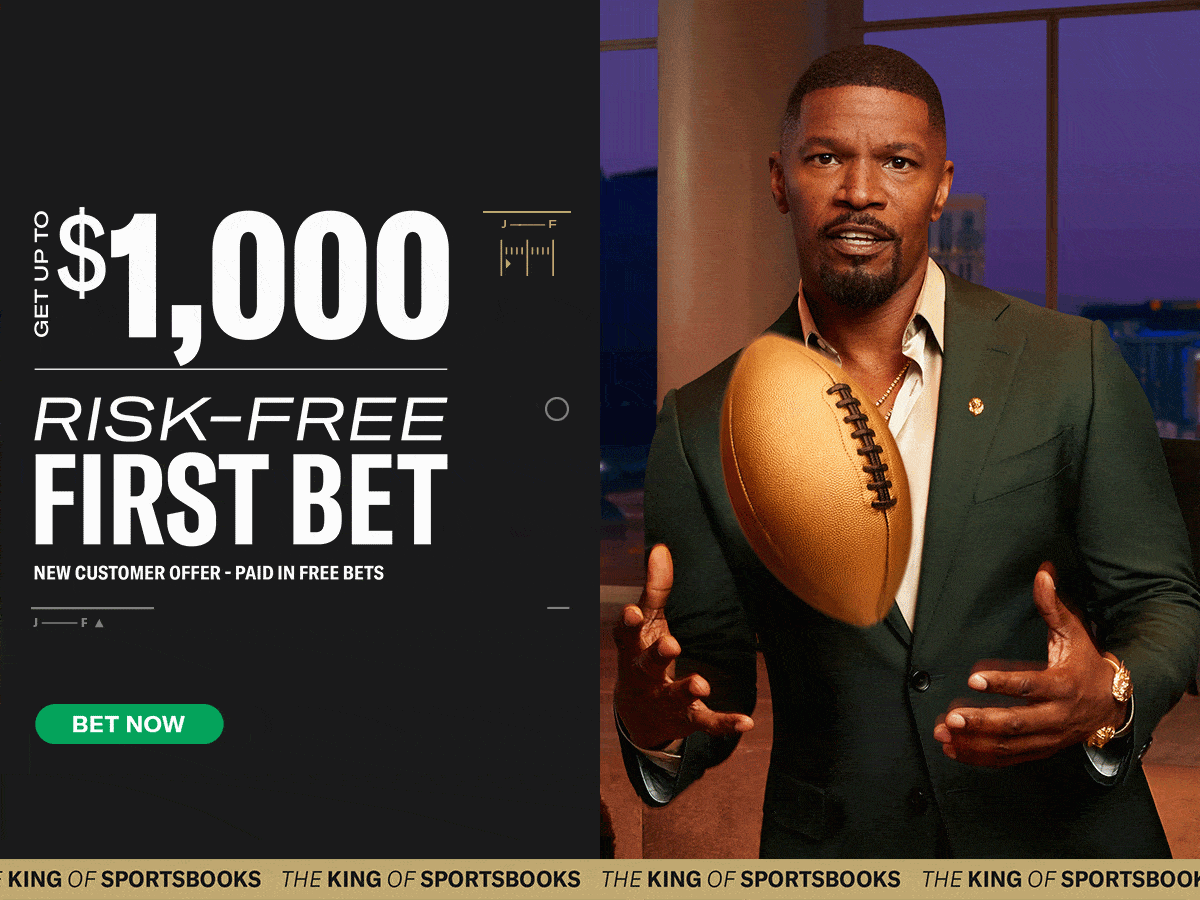 What are Super Bowl Prop Bets?
For most professional football games, you are able to place prop bets with varying odds on certain players gaining a certain amount of yards, having a certain number of catches, scoring a touchdown, etc.
Standard prop bets during Super Bowl LVII are related to players and events that have a direct impact on the outcome of the game.
What are Super Bowl Novelty Prop Bets?
Novelty prop bets are extremely popular among fans. Unlike standard prop bets for the big game, novelty props are based on events that have no impact on the outcome of the game.
In past years degenerates and casual fans alike have bet on things like the color of the Gatorade that will be poured on the coach (because nothing says victory like dumping freezing cold sugar water down the trousers of your boss).
The result of the opening coin flip, if a word will be missed in the national anthem, the length of the national anthem, which artist will appear first during the halftime show, what song will be sung first during the halftime show, etc.
So even if you are not in it for the football game itself, you can root for heads during the coin toss or for blue Gatorade to be poured over the winning coach.
Exclusive SGPN Content
All SGPN NFL Content
NFL Gambling Podcast
Fantasy Football Podcast
---
The 10 Best Super Bowl LVII Novelty Prop Bets, Odds, and Picks
When Does The Super Bowl LVII Take Place?
Where to watch: Fox, Fox Sports
When: February 12, 2023, at State Farm Stadium in Glendale, Arizona
Pre-game live coverage: 12:00 PM ET
Kickoff: 6:30 PM ET, 3:30 PM PT
1. Coin Toss Result
Heads (-101)
Tails (-101)
My Pick
I love starting with this one because this is truly left up to chance, a true 50/50 proposition, no matter how you slice it. But if you are like me and want to overanalyze everything, then have no fear.
There have been 56 Super Bowls prior to this one and, therefore, 56 coin tosses. Tails has been the result for six of the last ten years. While there is always a 50/50 chance, you have to figure it will start to even out. I am picking heads this year. Please do not bet your kid's college fund on this.
2. Coin Toss Winner
PHI Eagles (-105)
KC Chiefs (-105)
My Pick
This one is for my real degenerates out there. The ones with a wreckless abandon that want to double down on a 50/50 coin flip at the beginning of the game and not only bet on the result but on the team that wins.
I am choosing the Eagles to win the coin toss. Why do you ask? The team that has won the coin toss has gone on to lose the last 8 Super Bowls.
I currently have a gut feeling the Chiefs are going to win this game. That is about as far as my analysis goes. Give me the Chiefs, give me heads, and let it ride.
3. Will a word be forgotten during the national anthem?
Yes (+450)
No (-775)
My Pick
Chris Stapleton is singing the national anthem at this year's Super Bowl. I have absolutely zero data on how often words are forgotten in his live performances, any live performance, or during the national anthem in general.
What I do know is Christina Aguilera and Faith Hill both have forgotten the words to the National Anthem during postseason football games. So it does happen.
The odds for "no" are not very appealing at -775. Have some fun with it and bet yes at +450. Then go ahead and root for Chris Stapleton to have a massive meltdown on live television in front of the whole country. That doesn't make you a bad person, does it?
While she was heavily criticized for flubbing the lyrics, @Xtina stayed strong and finished it like a pro #Superbowl pic.twitter.com/802L4Pr6Jx

— xtinaNOW (@xtinaNOW) February 5, 2017
4. Color of Liquid/Gatorade Poured on the Winning Coach
Orange: (+250)
None: (+350)
Blue: (+900)
Clear/Water: (+700)
Yellow/Green/Lime: (+125)
Red: (+700)
Purple: (+650)
My Pick
This is my second favorite because pick not only is the prop bet silly, but so is the tradition. Does anyone even know where this started? Apparently, it has been a tradition since Super Bowl XXXV in 2001.
Everyone should thank the University of Florida for not only inventing a fantastic hydrating sports drink but creating the best novelty Super Bowl prop we have.
Anyway, it is pretty standard at this point that the winning coach is going to have a bucket of liquid dumped over their head as time expires (do they expect and wear swim trunks under their clothes at this point?).
My choice is blue. I liked the odds, it is my favorite color, and all of the best Gatorade flavors are blue. Fine, you want real data? Three out of the past four years, blue Gatorade has been poured on the winning coach.

5. Who Will The Super Bowl 57 MVP Mention First In His Speech?
Teammates (-135)
God (+150)
City (+900)
Family (+1200)
Coach (+1500)
Owner (+3000)
None of the Above (+1600)
My Pick
This one feels easy to me. When I think of speeches at big events like the Super Bowl, the Grammys, or the Oscars (does anyone watch these anymore?), I think of speeches that start with thanking god, family, colleagues, and friends.
God at +900 feels like really good odds and a great bet. Players are always thanking god for the opportunity and putting them into a position to succeed.
It is very often the first thing out of their mouths before going on to thank family, friends, and teammates. Maybe I am just feeling holy in 2023, but I feel good about betting on god at +900.
6. Will Any Player Propose To His Girlfriend On The Field After The Game?
Yes (+375)
No (-600)
My Pick
Yes! She said yes! Guys, seriously, go bet "Yes" on this prop. The odds are +375, which is fantastic. I spoke about the prop last year and thought it would be fun to bet on a player proposing, and guess what?
A player proposed on the field after the game! After the conclusion of the Super Bowl last year, Los Angeles Rams safety Taylor Rapp proposed to his girlfriend, Dani Johnson.
Need I say more? This just happened last year, and I am sure it gave a few players some ideas. This one is a no-brainer. Always bet in favor of love or something like that. I tried to be an inspiration but I am probably just a degenerate.
Taylor Rapp making it tough for all his other teammates with girlfriends. Can't get a better proposal than this. pic.twitter.com/VILlvclmIQ

— Barstool Sports (@barstoolsports) February 14, 2022
7. Will any player be ejected for throwing a punch or fighting?
Yes (+725)
No (-1800)
My Pick
Betting "no" on this prop is obviously the "safe" bet but my word; it is a juiced line. The -1800 line is just disgusting to look at, but I guess I understand.
The only player the be rejected in Super Bowl history (that I can remember or find a record of) is Bruce Irvin of the Seattle Seahawks.
In the final seconds of Super Bowl XLIX, Bruce Irvin was ejected for starting a fight and apologized to his teammates afterward. This really had no effect on the outcome of the game, but it is notable.
I am touching this prop unless I am betting yes because +725 is a fun line to play with. I say if you are looking for fun props to blow funny money on, bet yes on a fight breaking out. Then grab a beer and some pizza, and hope the Super Bowl turns into a royal rumble before the game ends.
End of Super Bowl #Seahawks vs #Patriots. Bruce Irvin ejected for throwing a punch. Bennett gets in on Gronk after, Please also watch Matt Slater. That part is amusing. pic.twitter.com/tRjC2FXIRq

— Mike Giardi (@MikeGiardi) March 8, 2019
8. Will either kicker hit the upright or crossbar on a miss field goal or missed extra point attempt?
Yes (+350)
No (-550)
My Pick
Betting on a doink! Is this real? This is one of those bets that I wish existed more often. Field goals are lame but part of the game. Most kickers are good enough that they hit most of the field goals and extra points with ease. But, a doink?
There is just something about it that is equally funny but deflating if the kicker of your favorite team misses a kick just to have it bounce off the crossbar. I have no rooting interest in this game, and this only fun to root for if you bet "yes" at +350.
Even if this wasn't a fun novelty bet, -550 is not really a fun line to bet. Do we like rooting for players to fail? I guess not, but I want to see a doink! Just bet "yes" because you will have more fun that way.
SUPER BOWL DOINK pic.twitter.com/epFQ29ZM4u

— Renato (@RPMSports18) February 6, 2017
9. Which Super Bowl Commercial will play first?
M & M's(-135)
Doritos (+105)
My Pick
I love this bet this year. I mean, yes, I eat my fair share of M&M's and Doritos. Sue me; I watch a lot of football, and who wants to do that on an empty stomach?
But also, Doritos getting +105 is criminally good odds. Unless someone knows something we don't, Doritos are in the top 10 companies that have spent the most money on Super Bowl ad time in Super Bowl history.
The odds they have a commercial show up first are excellent. Go get a bag of cool ranch Doritos and make this bet.
10. How many songs will be played in the Super Bowl halftime show set?
Over 9.5 (-125)
Under 9.5 (-105)
My Pick
During the past 11 Super Bowls, the average set length is right around 8.9 songs per set. This is a close call and just about a pick 'em. I am going to bet the over at (-125).
In recent years it feels like performers play samples of numerous songs during their sets as opposed to entire songs. This leads to more total songs being played.
Plus, each year, it seems the Super Bowl halftime performer tries to upstage the previous performance and go bigger than the last year. Last year's star-studded performance is going to be hard to top.
I expect Rihanna to pull out all of the stops for this performance. For this reason, I think Rihanna blow through a large portion of her catalog in what should be an excellent halftime show.