The Super Bowl is here, and that means it is time for everyone's favorite prop bet, the coin toss! How can something as simple as a heads or tails call be so inflammatory and fun to bet? The randomness attracts degens of all walks, from hardcore degens to the casual only-on-the-holidays degen, everyone has a take and a bet. But, by looking at the history of the Super Bowl Coin Toss, can we establish a pattern? Is there a best bet to divine based on temperature? Flipper? Playing surface?
The next question is what is the best way to play the betting odds and where can you find the best odds? It depends upon your book, but most do it at a straight-up split with both sides seeing equal betting odds on the coin toss. However, there may be a shift in the odds so it is important to monitor the odds.
History may influence how you bet the coin toss, or you might have another system you invent while watching the Super Bowl pregame coverage.
In honor of #SuperBowl57 we're giving out $570 cash and a $570 gift card for our 57 Bets Challenge.

Enter in the app https://t.co/6TVS0CRAja#NFL #SuperBowlLVII pic.twitter.com/o9l5o3OwG7

— Sports Gambling Podcast (@GamblingPodcast) February 4, 2023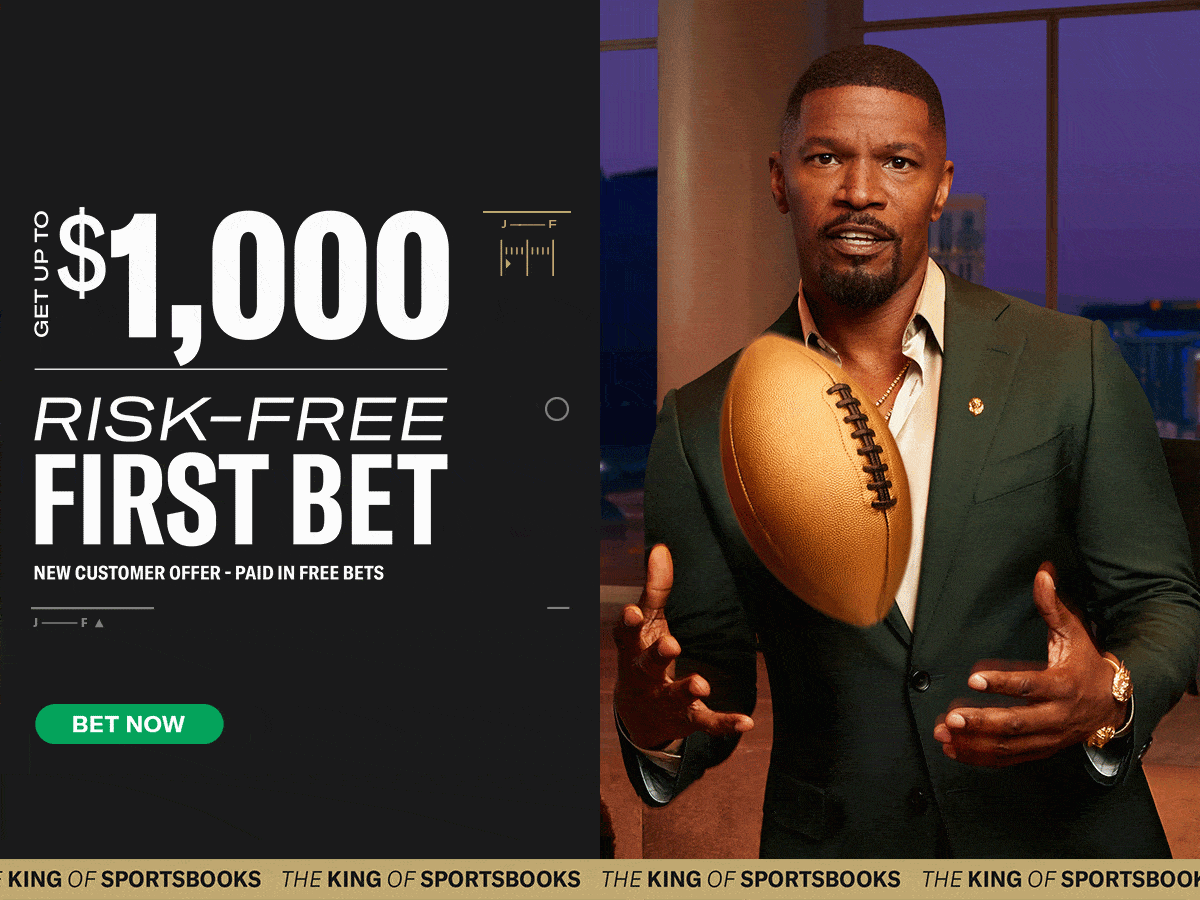 Super Bowl LVII Coin Toss History and Betting Lines
Super Bowl LVII Coin Toss History
Looking back at the history of the Super Bowl shows us two key stats. Firstly, there have been 28 instances where the coin toss was heads. And there have been 28 times in Super Bowl history where the coin toss was tails. Clearly the playground maxim of "tails never fails" does not apply during the Big Game.
Flip a coin a few times to do some extra research before you place your bet, or just let it ride like a true degen. The choice is yours!
The second thing we see is that there is a correlation between winning the toss and winning the Super Bowl. Teams that won the coin toss only won the game 24 times. The other 32 times the team that won the toss did not win the big game. There may be an opportunity to parlay your favorite side of the coin with a bet to win the game, but wait to see what our parlay experts say later this week.
Check the betting odds frequently on the coin toss, and be prepared to jump on your favorite side of the coin if things flip your way.
| | | | | |
| --- | --- | --- | --- | --- |
| Super Bowl | Teams | Heads or Tails | Toss Winner | Super Bowl Champion |
| LVI | LA Rams vs Cincinnati | Heads | Cincinnati | LA Rams |
| LV | Kansas City vs Tampa Bay | Heads | Kansas City | Tampa Bay |
| LIV | Kansas City vs San Francisco | Tails | San Francisco | Kansas City |
| LIII | New England vs LA Rams | Heads | LA Rams | New England |
| LII | New England vs Philadelphia | Heads | New England | Philadelphia |
| LI | Atlanta vs New England | Tails | Atlanta | New England |
| L | Carolina vs Denver | Tails | Carolina | Denver |
| XLIX | Seattle vs New England | Tails | Seattle | New England |
| XLVIII | Seattle vs Denver | Tails | Seattle | Seattle |
| XLVII | Baltimore vs San Francisco | Heads | Baltimore | Baltimore |
| XLVI | New England vs NY Giants | Heads | New England | NY Giants |
| XLV | Green Bay vs Pittsburgh | Heads | Green Bay | Green Bay |
| XLIV | New Orleans vs Indianapolis | Heads | New Orleans | New Orleans |
| XLIII | Arizona vs Pittsburgh | Heads | Arizona | Pittsburgh |
| XLII | NY Giants vs New England | Tails | NY Giants | NY Giants |
| XLI | Chicago vs Indianapolis | Heads | Chicago | Indianapolis |
| XL | Seattle vs Pittsburgh | Tails | Seattle | Pittsburgh |
| XXXIX | Philadelphia vs New England | Tails | Philadelphia | New England |
| XXXVIII | Carolina vs New England | Tails | Carolina | New England |
| XXXVII | Tampa Bay vs Oakland | Tails | Tampa Bay | Tampa Bay |
| XXXVI | St Louis vs New England | Heads | St Louis | New England |
| XXXV | NY Giants vs Baltimore | Tails | NY Giants | Baltimore |
| XXXIV | St Louis vs Tennessee | Tails | St Louis | St Louis |
| XXXIII | Atlanta vs Denver | Tails | Atlanta | Denver |
| XXXII | Green Bay vs Denver | Tails | Green Bay | Denver |
| XXXI | New England vs Green Bay | Heads | New England | Green Bay |
| XXX | Dallas vs Pittsburgh | Tails | Dallas | Dallas |
| XXIX | San Francisco vs San Diego | Heads | San Francisco | San Francisco |
| XXVIII | Dallas vs Buffalo | Tails | Dallas | Dallas |
| XXVII | Buffalo vs Dallas | Heads | Buffalo | Dallas |
| XXVI | Washington vs Buffalo | Heads | Washington | Washington |
| XXV | Buffalo vs NY Giants | Heads | Buffalo | NY Giants |
| XXIV | Denver vs San Francisco | Heads | Denver | San Francisco |
| XXIII | San Francisco vs Cincinnati | Tails | San Francisco | San Francisco |
| XXII | Washington vs Denver | Heads | Washington | Washington |
| XXI | Denver vs NY Giants | Tails | Denver | NY Giants |
| XX | Chicago vs New England | Tails | Chicago | Chicago |
| XIX | San Francisco vs Miami | Tails | San Francisco | San Francisco |
| XVIII | LA Raiders vs Washington | Heads | LA Raiders | LA Raiders |
| XVII | Miami vs Washington | Tails | Miami | Washington |
| XVI | San Francisco vs Cincinnati | Tails | San Francisco | San Francisco |
| XV | Philadelphia vs Oakland | Tails | Philadelphia | Oakland |
| XIV | LA Rams vs Pittsburgh | Heads | LA Rams | Pittsburgh |
| XIII | Dallas vs Pittsburgh | Heads | Dallas | Pittsburgh |
| XII | Dallas vs Denver | Heads | Dallas | Dallas |
| XI | Oakland vs Minnesota | Tails | Oakland | Oakland |
| X | Dallas vs Pittsburgh | Heads | Dallas | Pittsburgh |
| IX | Pittsburgh vs Minnesota | Tails | Pittsburgh | Pittsburgh |
| VIII | Miami vs Minnesota | Heads | Miami | Miami |
| VII | Miami vs Washington | Heads | Miami | Miami |
| VI | Miami vs Dallas | Heads | Miami | Dallas |
| V | Dallas vs Baltimore | Tails | Dallas | Baltimore |
| IV | Minnesota vs Kansas City | Tails | Minnesota | Kansas City |
| III | NY Jets vs Baltimore | Heads | NY Jets | NY Jets |
| II | Green Bay vs Oakland | Tails | Oakland | Green Bay |
| I | Green Bay vs Kansas City | Heads | Green Bay | Green Bay |