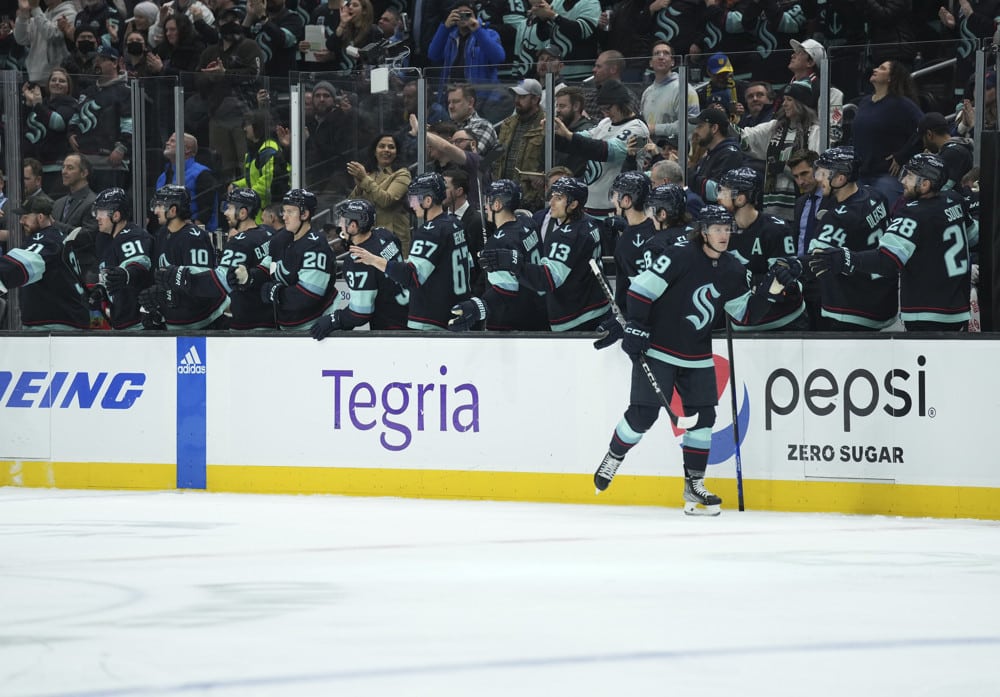 The All-Star Break is over and the NHL regular season resumes on Monday in the middle of this fantasy hockey week. Week 17 stretched from last Monday, January 30th, until next Sunday, February 12th. The NHL instituted a bye week again this season with teams taking them around the All-Star Break. Given that, about one-third of the league has their bye week up until this upcoming Friday while some had it before All-Star Weekend. That makes for an interesting fantasy hockey waiver wire article with teams to stream and the best pickups for this week!
There are seven games or fewer on every day this week except Saturday when there are a whopping 14 games. Nine teams play four games this week, and those are the nine teams we'll be focusing on in this article. In fact, we'll be focusing in on two teams in particular: the Anaheim Ducks and the Seattle Kraken, who both play all four games on lighter nights this week (aka they're off on Saturday).
If you are in a shallower or deeper league –– or just have a question or comment –– feel free to reach out to me on Twitter (@RGilbertSOP) or in the SGPN Discord!
READ ALSO: NHL Eastern Conference Odds & Best Bets coming out of the All-Star Break
Subscribe to the Hockey Gambling Podcast
Fantasy Hockey Waiver Wire Week 17: Teams to Stream
The Ducks and Kraken are the two teams we'll be looking at in this article. Outside of those two, the Edmonton Oilers, Minnesota Wild, New York Islanders, New York Rangers, Philadelphia Flyers, Tampa Bay Lightning, and Vancouver Canucks also play four times this week.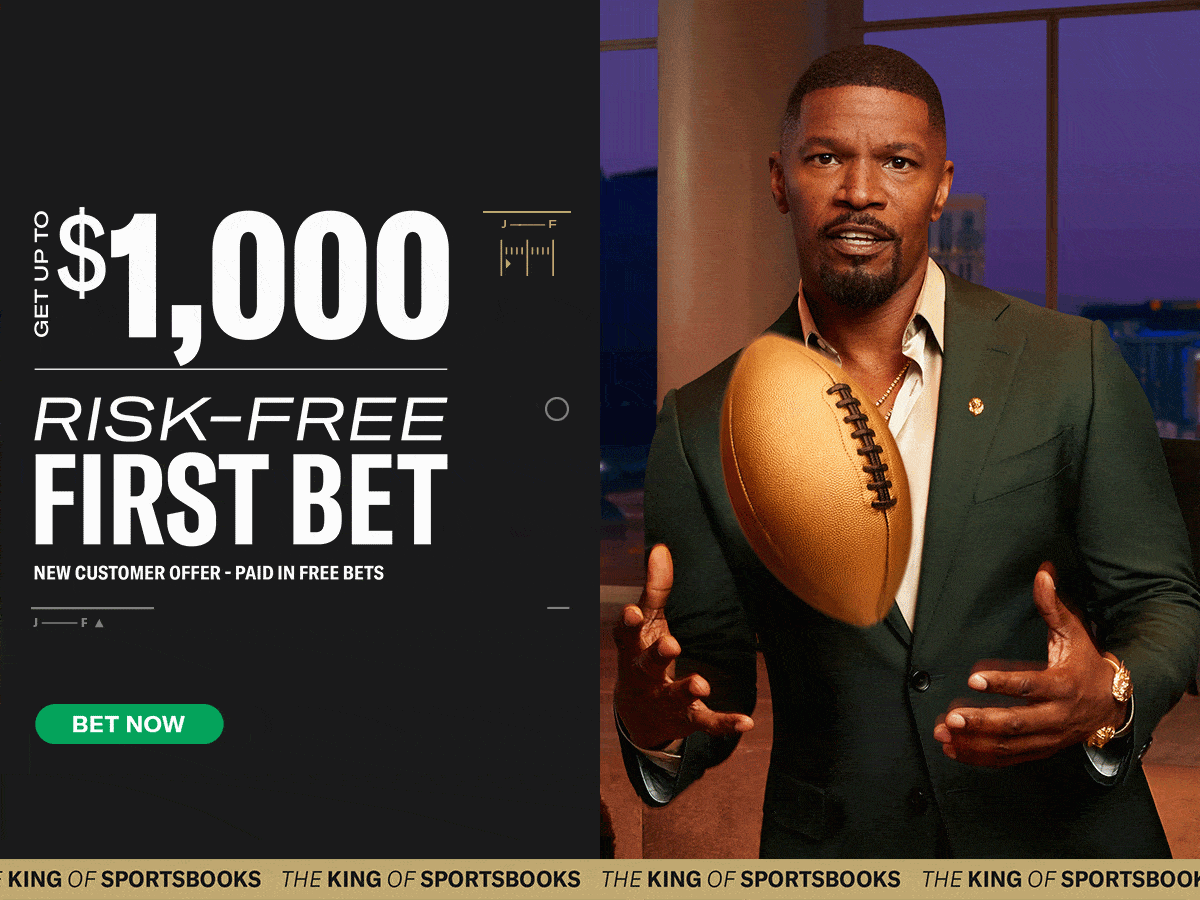 ---
Fantasy Hockey Waiver Wire Week 17: Teams to stream off waivers
Anaheim Ducks
The Ducks are one of the worst teams in the league, but they're one of the two best teams to stream this week. Only two Anaheim players — Trevor Zegras and Troy Terry — are rostered in more than 50% of leagues, so we have a wide pool to choose from for the Ducks.
Fantasy Hockey Waiver Wire Pickups: Forwards
Adam Henrique (C, W – 16% Rostered)
Henrique plays on both the top line and top power-play unit with Zegras and Terry. He's also one of the Ducks' key penalty killers, which can help you rack up blocks and other categories.
The veteran forward has 30 points (18 G, 12 A) through 49 games this season. He's on a heater since the holiday break with 13 points (9 G, 4 A) in 15 games.
The Ducks won't win many games, but if they score it's likely going to be the top line with Henrique involved.
Mason McTavish (C, W – 16% Rostered)
McTavish is moving up the Calder Trophy charts thanks to a strong stretch to end 2022. The second-line center gets a chance on the top power-play unit with the Ducks' "big" guns and he's made the most of it.
He had 12 points in 10 games (5 G, 7 A) from December 15th to January 6th but has just two points in nine games since. He's a streaky player and could help you win this week with four games on the docket.
Fantasy Hockey Waiver Wire Pickups: Defensemen
Cam Fowler (D – 17% Rostered)
Fowler plays on the top pair and top power-play unit, and the defenseman has been racking up points recently.  He has seven points (3 G, 4 A) in his last five games and another assist three games prior.
The Ducks' power play is one of the few ways they may score and the quarterback should be involved in most of their opportunities. Defensemen are usually harder to grab off the waiver wire, making Fowler a good choice this week.
Fantasy Hockey Waiver Wire Pickups: Goalies
John Gibson (G – 37% Rostered)
Gibson isn't what he once was but he's still the undisputed starter for the Ducks. The 29-year-old netminder is 10-20-4 with a 3.96 GAA and .898 SV% on the season.
Hopefully, Gibson will get the start against the Blackhawks for a chance at a win as the Ducks start the week off with a back-to-back in Dallas and Chicago. Otherwise, this isn't a bad stash option in case Gibson gets dealt to a contender at the deadline.

---
Fantasy Hockey Waivers: Best Pickups & Adds
Seattle Kraken
The Kraken have quietly become a force to be reckoned with in the Western Conference. They currently lead the Pacific Division and are three points behind the Stars for the top spot in the West.
Despite this, only two defensemen — Vince Dunn and Adam Larsson — are rostered in more than half of Yahoo! leagues.
Fantasy Hockey Waiver Wire Pickups: Forward
Matty Beniers (C – 44% Rostered)
Beniers' was Seattle's lone All-Star representative but missed the festivities due to an injury. Nevertheless, it should only keep him out short-term and the Calder Trophy favorite should be back in no time.
The 20-year-old rookie has 36 points (17 G, 19 A) in 47 games so far this season. He had an especially hot stretch to start the new year with 11 points (6 G, 5 A) in 11 games.
Beniers may miss a few more games, but he's worth picking up and keeping for the long haul if he's available in your league.
Andrew Burakovsky (W – 41% Rostered)
Burakovsky is having a good season in his first year in Seattle. The winger has 39 points (13 G, 26 A) in 48 games and just had a stretch of 11 points (3 G, 8 A) in 11 games in January.
The winger will continue to play in the Kraken's top six and on the top power-play unit, giving him plenty of opportunities to produce.
Jared McCann (C, W – 30% Rostered)
McCann is another one of these options on Seattle with 35 points in 46 games, but he's been more of a scorer with 23 goals to just 12 assists. He's coming off a 50-point and 27-goal season last year and looks like he'll surpass those marks this season.
McCann moves around the lineup but always has a chance to produce with his shot on the power play. He's been pretty consistent as well with at least seven points in each month, including a season-high 13 points in 15 January games.
Fantasy Hockey Waiver Wire Pickups: Goalie
Philipp Grubauer (G – 14% Rostered)
Grubauer has started half of the games that Martin Jones has this season, but he's put up better numbers. Although his overall numbers aren't great — 16-5-8 with a .897 SV% and 3.03 GAA — he's been solid recently.
The veteran netminder hasn't allowed more than three goals in a game since December 13th and allowed two goals or fewer in each of his last three contests — including against the Lightning and Avalanche. He's a solid option for a start this week.
---
Fantasy Hockey Waiver Wire Week 17: Teams to Avoide
Seven teams only play once this week — on Saturday when there are 14 games:
Boston Bruins
Buffalo Sabres
Carolina Hurricanes
Los Angeles Kings
Ottawa Senators
St. Louis Blues
Winnipeg Jets
Consider players from these teams to drop to make room for some of the additions mentioned above.
---
READ ALSO: NHL Eastern Conference Odds & Best Bets coming out of the All-Star Break
Follow Ryan Gilbert on Twitter (@RGilbertSOP)