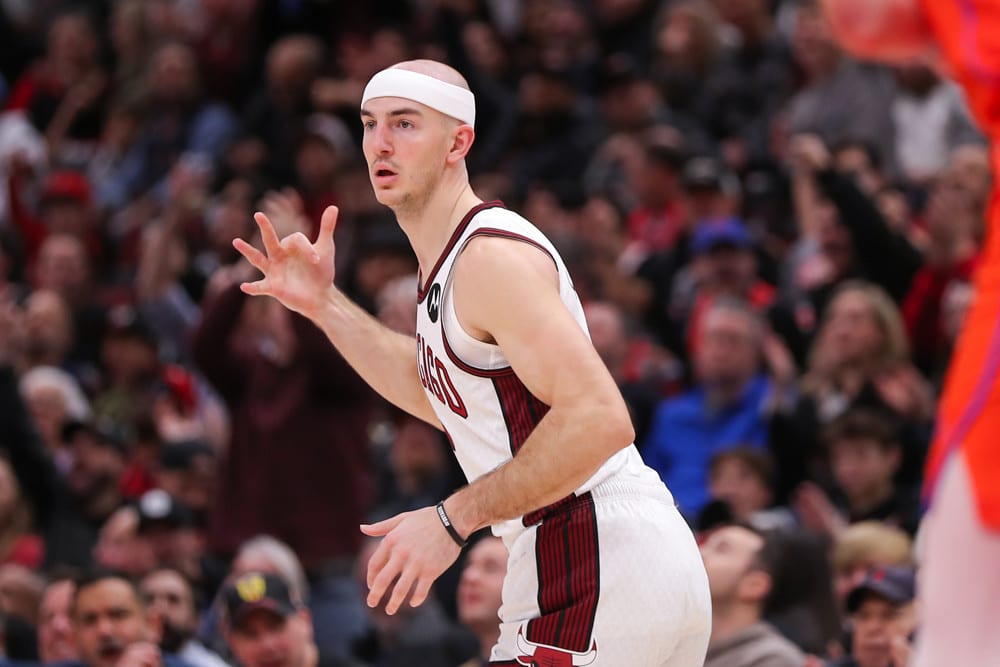 If you're looking for scoring help from the fantasy basketball waiver wire column this week, you are going to be a bit disappointed. Half of the players I've written about don't even average double figures in scoring on the season. But they stuff the stat sheet in other areas that can help put you over the top in fantasy basketball.
(only includes players rostered in 50% or less of Yahoo Fantasy leagues; stats listed are after Saturday's games)

Best Fantasy Basketball Waiver Wire Pickups: Week of Jan 23rd
Kevon Looney – Golden State – C – 45% Rostered
(6.5 ppg, 8.7 rpg, 2.8 apg, 0.5 spg, 0.5 bpg, 63.5%)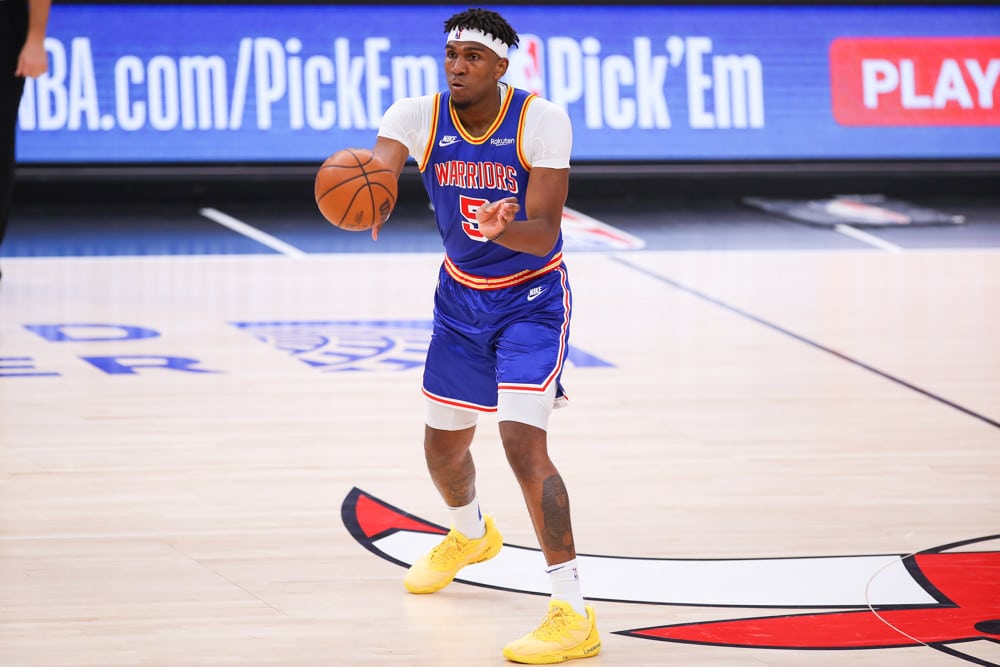 Despite scoring a grand total of 17 points over his last four games, Kevon Looney remains the highest-rated fantasy basketball player (#43) available in at least half of the leagues out there. Luckily his value doesn't lie in his scoring – over the past week (the same four games), he grabbed 11 rebounds, including 12 and 17 in his last two games (going into Sunday's action). He also had 11 assists, four steals, and two blocks over that span.
(10.0 ppg, 4.1 rpg, 1.3 apg, 0.7 spg, 0.9 bpg, 1.5 3PTs)
Patrick Williams still is quite under-rostered in my opinion, which is good news for you if you're in the market. Williams has hit double-digits in scoring in three straight games and four of five and is averaging a career-high 10 points per contest. He's another guy who helps you across the board, though. Take his last game – 10 points, six boards, two assists, two steals, two blocks, and two three-pointers.
Alex Caruso – Chicago – PG/SG – 38% Rostered
(5.5 ppg, 2.9 rpg, 3.5 apg, 1.7 spg, 0.7 bpg, 0.9 3PTs)
Alex Caruso got two points in his last game. It doesn't matter. That's because he has gotten a steal in four straight games. Actually, not just a steal – he's gotten 12 steals over that span! He also grabbed 20 boards, dished out 17 assists, and even blocked six shots. In his last game, he had the wacky stat line of two points, three boards, three assists, four steals, and three blocks.
Jalen McDaniels – Charlotte – SF/PF – 47% Rostered
(11.1 ppg, 4.7 rpg, 2.0 apg, 1.1 spg, 0.6 bpg, 1.3 3PTs)
With the Charlotte roster perpetually ravaged by injuries this season, Jalen McDaniels has been one of their lone reliable players on the court. He's scored in double figures in 11 of his last 13 games, and is averaging career-highs across the board. And he's gotten better as the season has progressed, to the point that this month he's averaging 12.9 ppg, 4.9 rpg, 1.5 apg, 1.7 spg, 0.7 bpg, and 1.2 threes. That's very solid all-around production for a player on the waiver wire.
Damion Lee – Phoenix – SF/PF – 23% Rostered
(9.4 ppg, 3.4 rpg, 1.5 apg, 0.4 spg, 0.1 bpg, 1.9 3PTs)
Even with teammate Cameron Johnson finally back on the court, Damion Lee is still contributing to the Suns. They still have a buttload of players sitting in street clothes, so the opportunities are still there. Over the past week (three games not including Sunday), The Curry family member averaged 13.3 ppg, 2.3 rpg, 4.0 apg (including a nine-assist game!), and hit seven three-pointers. He's another guy whose numbers have skyrocketed in January.
Grayson Allen – Milwaukee – SG/SF – 22% Rostered
(10.7 ppg, 3.6 rpg, 2.6 apg, 0.7 spg, 0.2 bpg, 1.9 3PTs)
Grayson Allen is a name that appeared in the fantasy basketball waiver wire column often last season, but this is his first appearance this year. He's had a couple of big games in the past week to put him back on my radar. This includes 17 points, five rebounds, four assists, two steals, and three threes against Indiana; then 25 points, five boards, an assist, a steal, and four threes against Toronto.
Related Fantasy Basketball Waiver Wire Content: