Then there were eight! The NFL playoffs are down to the final eight teams, as each side has whittled it done to their respective final four. For the AFC side of things last week, the Chiefs had their bye as the #1 seed. Jacksonville was down 27-0 to the Chargers and completed one of the largest comebacks in playoff history to win that game.
The Buffalo Bills survived an upset bid to the Miami Dolphins, and the Cincinnati Bengals avoided a last-second miracle to take down their divisional rival, the Baltimore Ravens.
These four teams will play for a spot in the AFC championship game next Sunday, January 29th, at 6:30 p.m. ET (CBS). Let's take a look at both games, the stats surrounding them, their odds, and the best bets in each one using lines from WynnBet.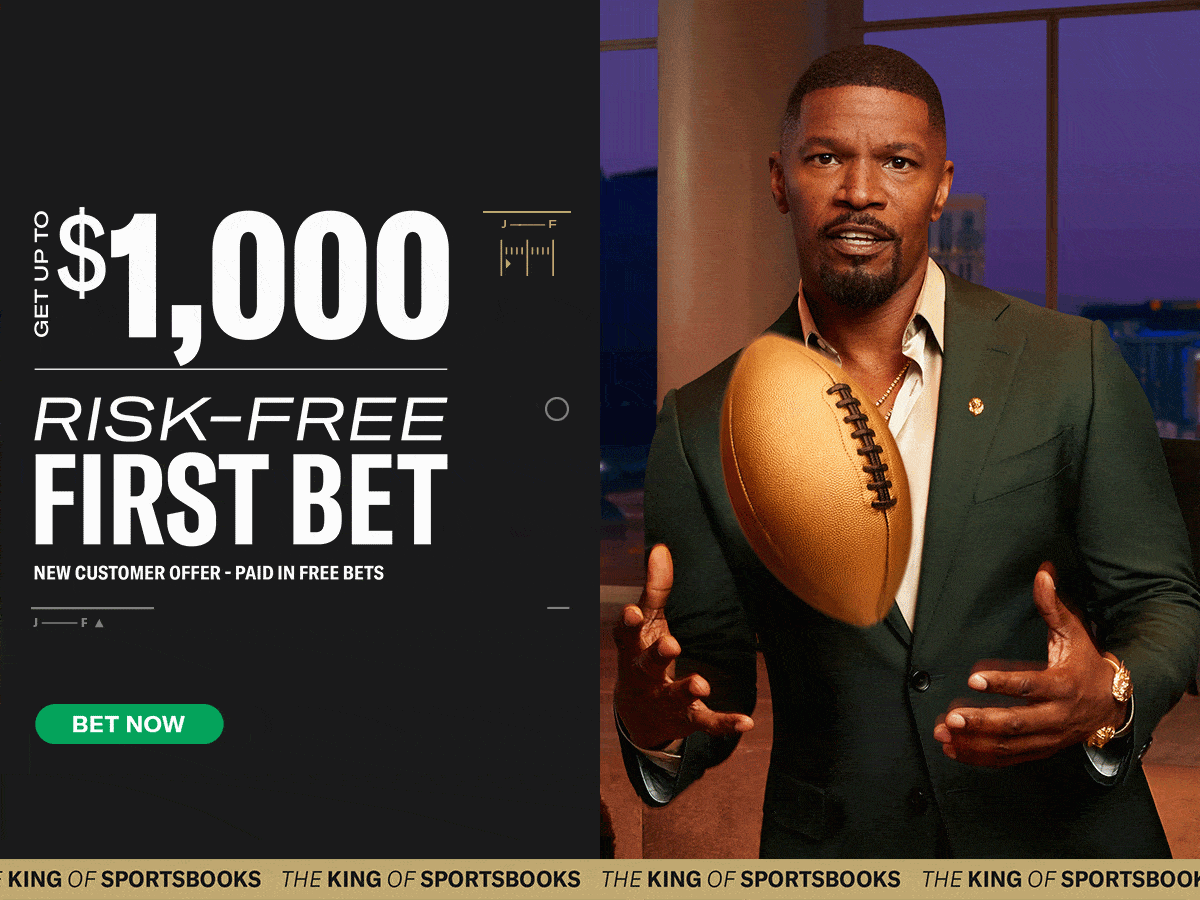 ---
AFC Divisional Round Playoffs Best Bets and Props
Jacksonville Jaguars at Kansas City Chiefs
When: Saturday, January 21st, 4:30 p.m. ET
How to watch: NBC, Peacock, NBC Sports App
Lawrence Vs. Mahomes – The Spread
Jacksonville is 6-0 SU in their last six games.
Jacksonville is 5-1 ATS in their last six games.
Kansas City is 5-1 SU in their last six games.
Kansas City is 2-4 ATS in their last six games.
The Kansas City Chiefs are currently favored by nine points in Saturday's matchup. WynnBet is offering the Chiefs -9 (-104) and Jacksonville +9 (-112). This line opened at 8.5, and 52% of the bets are on the Jaguars early.
In addition to being just 2-4 ATS in their last six. The Chiefs were one of the worst teams ATS this season, going 6-10-1. In their last six playoff games dating back to the 2020 season, the Chiefs are just 3-3.
Jacksonville has been on fire, winning six straight and covering the spread in five of those games. Overall, their record has been 9-9 ATS this season, but as an underdog, the Jaguars are a solid 8-5 ATS.
While the Chiefs are the more experienced, well-rounded team that is expected to be here, the Jaguars are no slouch. This game should be a fun one, and the Chiefs will likely make their 5th AFC title game in a row. The scrappy Jaguars will put up a fight and should be able to keep the trends going with a cover.
Pick: Jacksonville +9 (-112)
The Highest Points This Weekend – The Total
Jacksonville is 3-3 against the total in their last six games.
Kansas City is 3-3 against the total in their last six games.
Kansas City is 3-3 against the total in their last six playoff games.
This game checks in as the highest total of the weekend. WynnBet is offering an O/U of 53 points and paying -108 either way. Both of these teams are about as equal as you can get with the total this year.
In addition to the six-game samples given above, the Jaguars have gone 9-9 to the Over this season, while the chiefs are 8-9 in their respective games.
Jacksonville has scored an average of 24.2 points per game this season. Jacksonville has scored over their team total for this game (21.5 points) in ten games this season. Kansas City has scored over their team total (31.5 points) just five times this season.
This total is about as coin flip as it gets. With the Chiefs only crossing that point total twice, the more likely outcomes are either the Jaguars keep a lower-scoring game close or the Chiefs just blow the doors off them.
A back-and-forth shootout is the hardest scenario to picture. Also, in their week ten matchup, the teams only combined for 44 points in the 27-17 Chiefs win. The under seems to be the safer option in this game.
Pick: Under 53 (-108)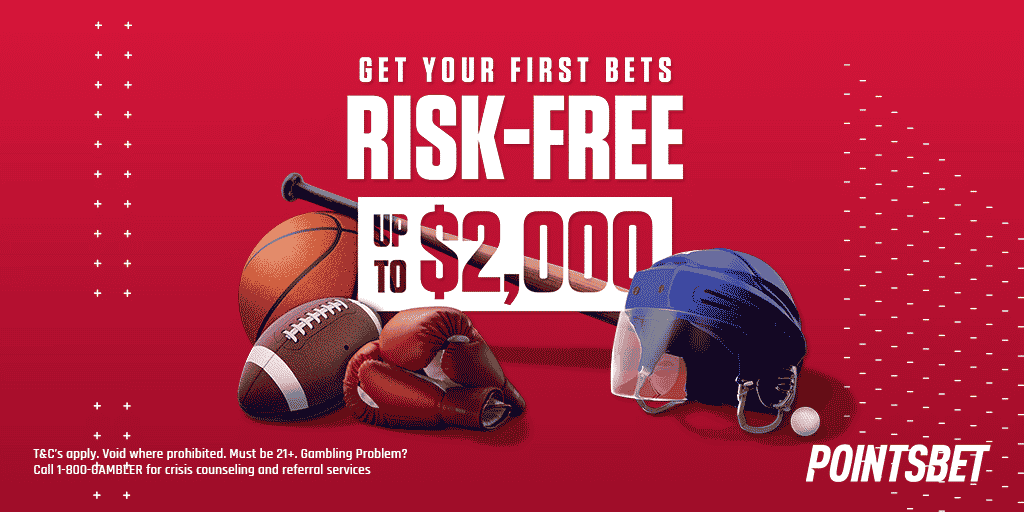 Who Gets it Done – The Props
Trevor Lawrence Over 16.5 Rush Yards (-125)
Lawrence only attempted one rush last week against the L. A Chargers, however, that one rush went for eight yards. Seven times this season, Lawrence has rushed for over 16.5 yards, including 51 rushing yards against the New York Jets in week 16.
In their week ten matchup against the Chiefs, Lawrence got loose for 26 yards on just four carries. Lawrence has never lost on a Saturday in his career. If that streak has any hope of living, the Jaguars are going to need everything he can get them.
Jerick McKinnon Over 34.5 Receiving Yards (-125)
McKinnon has come in strong towards the end of the season from weeks 14-17. McKinnon averaged 66 receiving yards per game over that four-game stretch. In week 18, despite not needing him much, he still turned two receptions for zero yards into a touchdown.
Clyde Edwards-Helaire could be returning this week, but that doesn't bother me one bit. Jerick has established himself as a favorite target for Patrick Mahomes and will get his targets and catches.
Cincinnati Bengals at Buffalo Bills
When: Sunday, January 22nd, 3:00 p.m. ET
How to watch: CBS, Paramount +
The Second Time Around – The Spread
Cincinnati is 6-0 SU in their last six games.
Cincinnati is 4-2 ATS in their last six games.
Buffalo is 6-0 SU in their last six games.
Buffalo is 3-3 ATS in their last six games.
Cincinnati heads to Orchard Park, NY, to take on the Buffalo Bills. Buffalo is favored by 5.5 points, and WynnBet is paying -108 on either side of this one. All the storylines heading into Monday Night Football week 17 was this matchup of two heavyweight contenders, a "playoff preview," the "game of the year."
Unfortunately, we all know what happened in the first quarter of that game as Bills safety Damar Hamlin suffered an injury so devastating it caused the cancellation of the game.
Luckily Damar has now been released from the hospital and is doing well in his recovery. These teams will face off for a chance to play in the AFC Championship Game next week. The Bills enter the game on a 7-game win streak, while the Bengals hold a 9-game win streak.
Cincinnati didn't cover last week against the Baltimore Ravens, but in their previous five playoff games, they have covered the spread. Buffalo, on the other hand, has only covered twice in their last five games against the spread.
Cincinnati is the public dog this week. Early on, they've received 72% of the bets while only 28% is on the Bills. That is the only scary statistic I can find. This game should be a close tough, fought shootout that should be won by a field goal either way.
I can't justify laying more than three points in either direction here, so sign me up for Cincinnati and go ahead and sprinkle the money line (+215) while you are at it.
Pick: Bengals +5.5 (-108)
Offensive Fireworks – The Total
This game checks in with a total set at 48 points. WynnBet is paying -108 either way on the total. Surprisingly these two teams have favored the under this year.
Cincinnati has gone 7-9-1 toward the over, while Buffalo has gone 7-10. However, in the Bills' last four games, each has gone over the game total. Three of the Bengals' last four games have gone over the total.
When these two teams met back in week 3 of the 2021 season, they hung an impressive 80 points on the scoreboard in the Bills' 49-31 victory. The Bills boat the 2nd highest-scoring offense in the league averaging 28.2 points per game. While the Bengals check in at 7th, putting up 26 points per game. Strap in and prepare for a scoring onslaught!
Pick: Over 48 (-108)
Play the Studs – The Props
Ja'Marr Chase Over 82.5 Receiving Yards (-115)
This is the week to let the stars shine! If this is going to be a close game and a high-scoring game, Joe Burrow needs to find his top target early and often.
Chase topped this total last week against the Ravens and has taught for over 82.5 in seven games this season. Chase has averaged 12.8 targets per game over the last five contests.
Stefon Diggs Over 81.5 Receiving Yards (-115)
See the trend here? We're sticking to the studs in this game for the same reason laid out for Chase above. Last week against the Miami Dolphins, Diggs had seven catches for 114 yards.
In their week 18 Matchup against a tough New England defense, Diggs went for 104 yards on seven catches again. Diggs has gone over 81.5 nine times on the season. Expect Josh Allen to also go to his favorite guy with it all on the line this weekend.