The NFL playoffs are here! 271 regular season games have been completed, and the NFL Wild Card round begins between the San Francisco 49ers and the visiting divisional rival Seattle Seahawks. The Wild Card round ends Monday night when the Dallas Cowboys head to Tampa Bay to take on Tom Brady's Buccaneers.
Using lines from WYNNBET, let's take a look at some betting trends and season statistics to determine the best underdog bets, props, and long shots for Wild Card Weekend.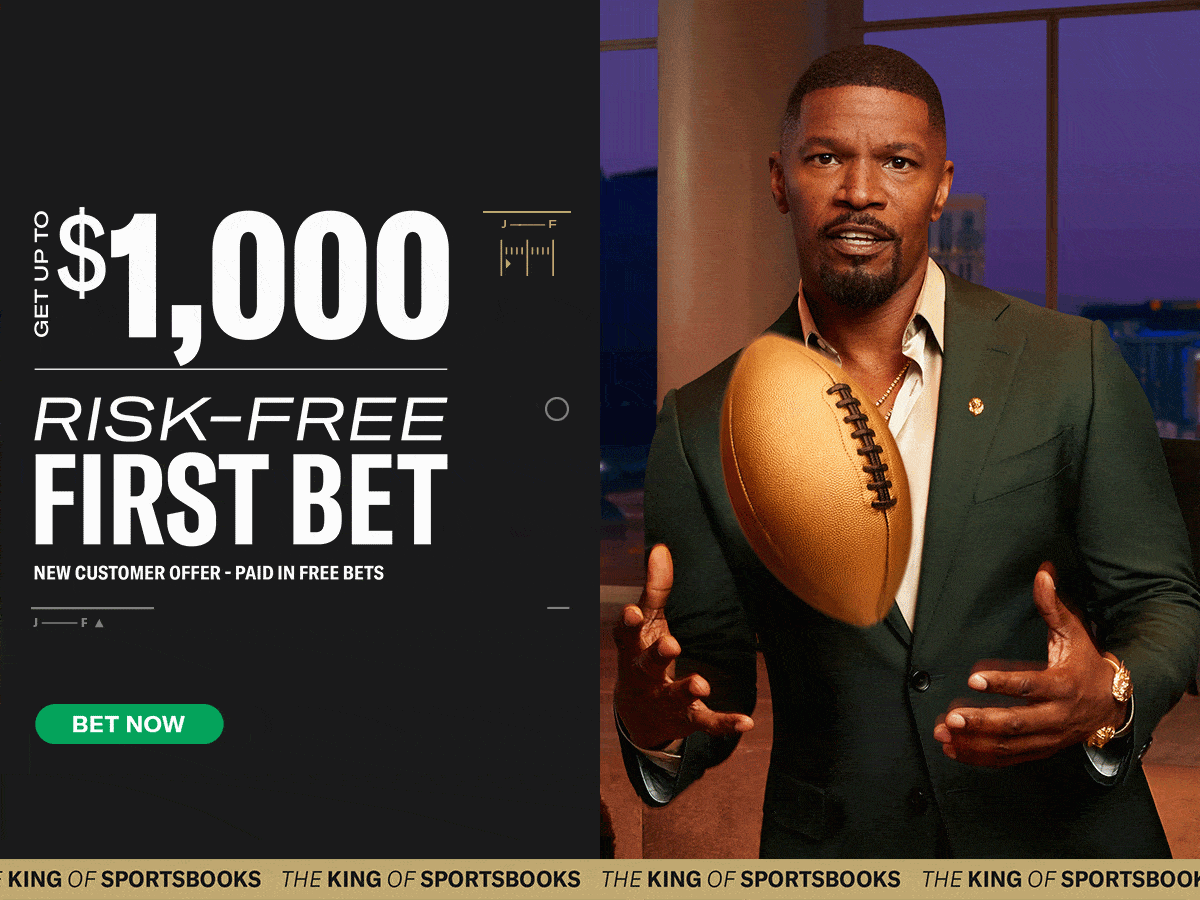 NFL Super Wild Card: Best Underdogs and Prop Picks
Do the 49ers Break Out the Broom?
The San Francisco 49ers and Seattle Seahawks are divisional rivals who have played twice already this season. In Week Two, it was a 27-7 49ers victory in a game where Trey Lance was injured, and Jimmy Garoppolo came in to lead them to victory.
The Week 15 matchup featured Mr. Irrelevant Brock Purdy at the helm after losing Garoppolo to injury in Week 13. This game would also go in favor of the 49ers 21-13.
This will actually be the 20th time in playoff history two teams have met for a third time and a potential sweep. The teams that won both games in the regular season are 12-7 overall and 9-9-1 against the spread.
This season Seattle is 6-5 as an underdog ATS. However, San Francisco has also won ten straight games. Since 2003 fifteen different teams have entered the playoffs on a 10+ game win streak, and they are just 7-8 overall and 2-13 ATS.
Additionally, rookie Quarterbacks are 4-7-1 ATS on Wild Card Weekend since 2003. While Brock Purdy has looked good, and it's hard to argue against this team, the numbers say to take the underdog and expect a close game. WynnBet is offering Seattle ML at (+390) and giving them +10 (-120) points.
Don't forget to check out the SGPN Merch Store – You'll be itching for a Brock Hard Purdy T-Shirt after this Weekend!
The Pick: Seattle +10
"I'm surprised people aren't talking about (Brock Purdy) more, honestly." pic.twitter.com/izanP9OXLv

— KNBR (@KNBR) January 9, 2023
Here Come the Jaguars
Just two seasons ago, the Jacksonville Jaguars were the worst team in football. A 1-15 record would lead to the firing of Head Coach Doug Marrone. Luckily for the Jaguars, the highest rated Quarterback prospect since Andrew Luck was waiting in the wings.
After a rocky rookie season for Trevor Lawrence, he's led his Jaguars to the playoffs in year two. 2019 was a similar story for the Chargers as well. After going 5-11, Los Angeles selected Justin Herbert sixth overall. Now in his third season with the team, they'll make their first playoff appearance.
Since 2002, Quarterbacks making their first NFL playoff start have gone 18-36 overall and 17-36-1 ATS. Luckily for one of these Quarterbacks, playing against each other means one of them will buck this trend—similar to Joe Burrow last year against Derek Carr in each of their first starts.
Jacksonville is an impressive 7-5 ATS on the season as the underdog and 4-3 in home games ATS. The biggest advantage the Jaguars have comes from the head coaching position. Doug Pederson has a record of 4-2 in the playoffs, including a Super Bowl LII win with the Philadelphia Eagles.
Chargers Head Coach Brandon Staley will be coaching in his first postseason game as the head man. WynnBet is offering the Jaguar's ML at (+115), and the Jaguars are getting points (+2 -102).
The Pick: Jaguars +2
The New York Giants = ATS GODS
There's been no better team to bet on this year than the New York Football Giants. They are an amazing 13-4 against the spread in the regular season, while the Minnesota Vikings were just 7-9-1. The Giants were an impressive 10-2 as an underdog, while Minnesota was 6-5 as the favorites.
Daniel Jones will be making his first playoff start this weekend, so using the numbers above, chalk one up in favor of the Vikings. However, Kirk Cousins is just 1-3 in the playoffs in his career and is known for not performing well when the pressure is on.
These two teams faced off in Week 16 in Minnesota, where the Vikings squeaked out a win 27-24 on a last-second 61-yard field goal by Kicker Greg Joseph. The Vikings beat the Buffalo Bills early in the season but needed a miracle to do so. They have struggled against other teams since losing to the cowboys 40-3.
It took the largest comeback in NFL history to beat the Jeff Saturday-led Indianapolis Colts as well. All this makes it hard to trust this potentially potent Vikings team. It should be a close one, but in that case, take the underdog.
The Pick: Giants +3 (-102)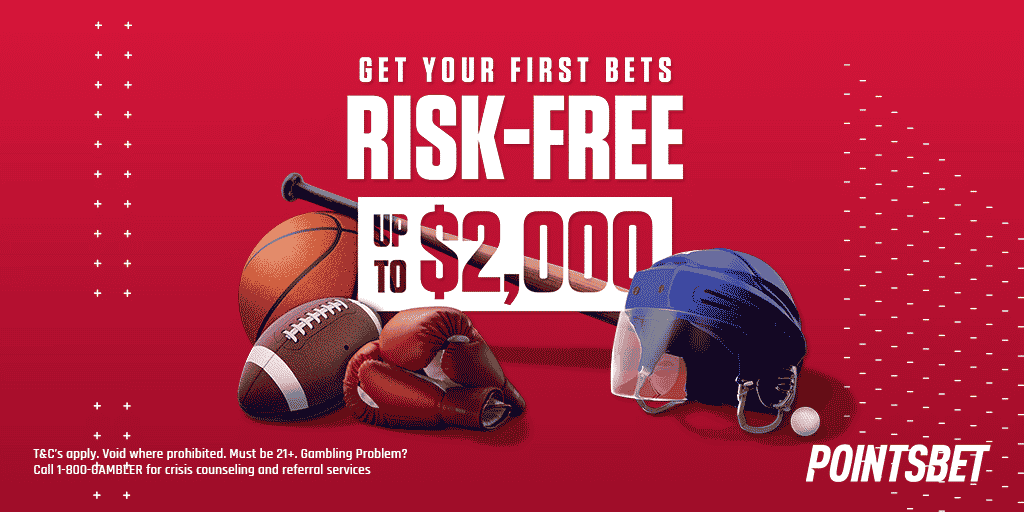 Tom Brady. One. More. Time.
Tom Brady is 35-12 in his NFL playoff career. He has appeared in 10 of the total 56 Super Bowls, having won 7 of them. Now at 45 years old, Brady and the Buccaneers crawled into the playoffs with a record of just 8-9. However, 8-9 was good enough to win their division, and they will host a playoff game at Raymond James Stadium.
Brady has more wins ATS (213) than the Jaguars (189) or Texans (142) have won in their franchise history. Brady hasn't been an underdog much in his storied career, but when he has, he's been good.
When Brady is an underdog, he is 37-26 overall and 41-20-2 ATS. Cover your eyes, Dallas fans; Tom Brady is also 7-0 all-time against the Cowboys.
The Dallas Cowboys, on the other hand, have struggled in the postseason. The last time that they won in an away playoff game was 30 years ago. Since they beat the San Francisco 49ers in 1992, they have lost all eight of their road postseason games.
Dallas went 4-4 ATS on the road in 2022. How can you fade Tom Brady in the playoffs until the Cowboys can prove differently? Tampa Bay is 30/1 to win it all; maybe Tom will show us that GOAT magic one more time.
The Pick: Buccaneers ML (+123)
Christian McCaffrey is Mr. Do It All
For this reason, Christian McCaffrey was traded from Carolina to San Francisco back in October. To make a playoff run and try and win the Super Bowl for the 49ers. McCaffrey has been impressive so far, splitting time with both Jordan Mason and Elijah Mitchell. WynnBet is offering CMC at 38.5 receiving yards (Over -125).
In his one matchup with Seattle in Week 15, McCaffrey had eight targets and six catches for 30 yards. Furthermore, in the last two weeks of the season, McCaffrey went for 72 yards against Las Vegas and 34 yards against Arizona. In his one playoff appearance in 2017, McCaffrey caught six passes for 101 yards and a touchdown.
With young rookie Quarterback Brock Purdy behind center in his first playoff game, McCaffrey makes the perfect check-down safety blanket. Everyone knows how dangerous he can be with the ball in his hands, and he could hit this number with just one catch.
The Pick: Over 38.5 Receiving Yards
Austin Ekeler is the Pound for Pound RB Champ
Austin Ekeler's teammates affectionately call the 5'8, 195lb Running Back this because of his amazing strength. Ekeler is also great at pounding the rock in the run game. Ekeler had 915 rushing yards during the 2022 season. WynnBet offers a very generous O/U on him this week, setting the line at 50.5 (Over -125).
Ekeler fell short last week, only playing 49% of the snaps in a game that meant nothing for the Chargers. Before that, Ekeler rushed for over this number in the previous three games. Jacksonville ranks 20th in opponent rushing attempts per game and 12th in opponent rushing yards per game.
This means they are giving up 114.8 yards on the ground on average this season. Look for the Chargers to rely on the veteran stud RB.
The Pick: Over 50.5 Rushing Yards
WynnBet Build Your Own Bet
Tampa Bay ML + Godwin TD + Brady 280 Pass Yards + Godwin 75 Rec. Yards (+1000)
Grab your hard hat and hammer, and let's craft a long-shot bet. This one will need all four legs to come through, but Wynnbet will pay out a very generous 10/1. All of these things are correlated, and each thing that happens should help the next leg hit.
The case has been made for Tampa Bay ML above. Chris Godwin started the season off slow returning from his injury but has played a vital part down the stretch with an average of almost ten targets per game since their bye in Week 11.
During that time, he's also averaged 78 yards receiving per game. With no Gronk on the field, Godwin is a safe, reliable target Brady knows he can depend on. Godwin has only reached the end zone three times this season, so that will be the toughest hurdle.
Everyone knows what Tom Brady can do in the playoffs. Two weeks ago, against the Carolina Panthers, Brady went off for 432 passing yards. In three of his last four games and four of his last six, Brady has eclipsed the 280-yard mark as well.