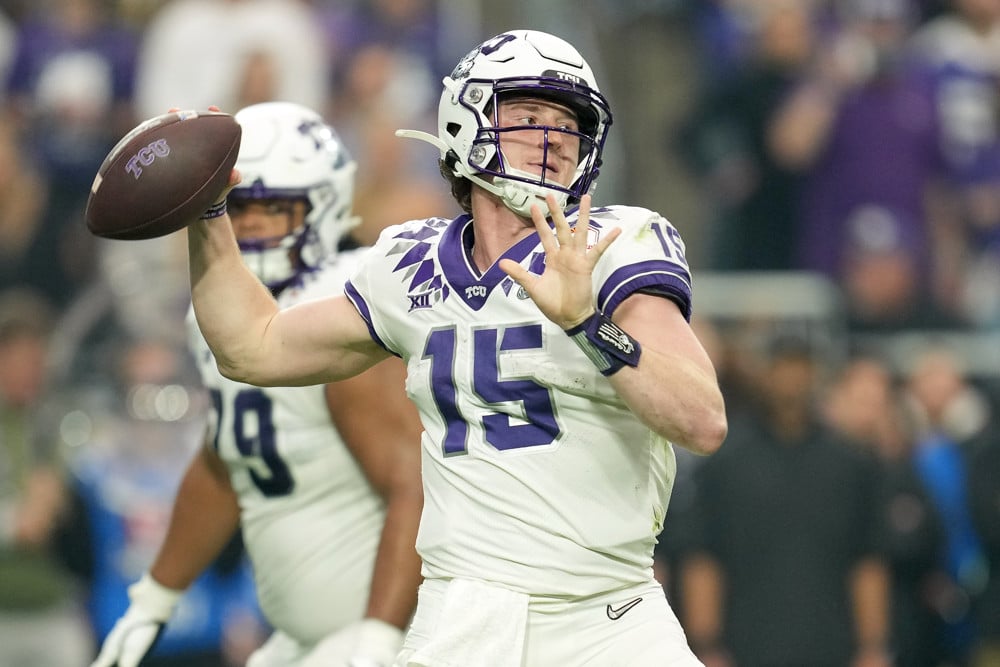 College Football National Championship Picks
The guys (@GamblingPodcast) give out their favorite College Football National Championship picks in this latest college football predictions podcast. They give out their best prop bets for the TCU Horn Frogs vs The Georgia Bulldogs. Plus their FCS College Football Championship picks for the game between North Dakota State and South Dakota State.
College football players dream of this moment and have worked for this all year. Only TCU and Georgia will be able to fight for the number one spot in the FBS. Since the beginning of the College Football Playoff in 2014 no previous champion has ever gone back-to-back. It's actually remarkable how many have made it to the Playoff again the year after, but none of them were able to pull it off twice. Georgia is faced with this tall task, and they have to go through TCU in order to get this done. This is the first time TCU has been to the Playoff, but they have looked really good as of late. TCU is +12.5 and the game total is 63.5, TCU is +350 and Georgia is -440.
This will not be the only championship game though. The FCS Championship is a state rivalry, North Dakota State and South Dakota State. North has been running a dynasty like no other, but South has been demanding fame. Their defense is enforcing and has rattled North in the past and their quarterback play has improved since their 2020 appearance in the Championship. As -5.5 favorites, South is still an attractive bet.
For prop bets, TCU tight end Jared Wiley doesn't get much love when TCU is up, but in this one it is likely they will be playing from behind, where they really start to rely on him. If you really think TCU will be climbing from behind, their line to win the second half is +240.
Max Duggan has had over 15 carries the past two games and should be doing all he can to win the biggest game of his life. When late comebacks are happening, touchdowns become much more important than field goals. Taking over total touchdowns might be safer than taking the over of the game total. Derius Davis is an electric player and is poised to make a splash when TCU is likely to have to get creative offensively.
Georgia very well could be just better than everyone and Ohio State just had the talent to keep up. However, they haven't really faced a mobile quarterback like Max Duggan, which will surely be interesting. If you think TCU will truly win, a win by 1-6 is +350, same as ML, but a 7-10 win is 17-1. A lot can happen, but if the game remains low scoring, it will favor Georgia.
North Dakota State vs South Dakota State Plays:
Sean: South Dakota -5, Game Total Under 47.5
Colby: South Dakota -5
Kramer: North Dakota ML
TCU vs Georgia Plays:
Kramer: Total Touchdowns over 8 +105, Georgia to win by 13-18 at +425 and 19-24 at +550
Sean: Max Duggan Anytime Touchdown +120, Ladder on Duggan Rush yards, Jared Wiley Anytime Touchdown +600, TCU +12.5 (Small Sprinkle on ML)
Colby: Derius Davis Anytime Touchdown +350, Max Duggan over 28.5 rush yards and Stetson Bennett over rush yards, TCU ML
Other attractive bets: Stetson Bennett to not throw an interception, First TD Card with both quarterbacks
Podcast Transcription