The NFL is a brutal business if wins can't be produced. Coaches are being fired quicker than ever if they can't turn out winning seasons, and this year is no different.
Ownership and the fans demand quicker and quicker turn-around times. The 2023 NFL head coaching candidates have plenty of familiar names and some new ones to look at. Let's take a look at the potential open spots and some of the hottest candidate names out there.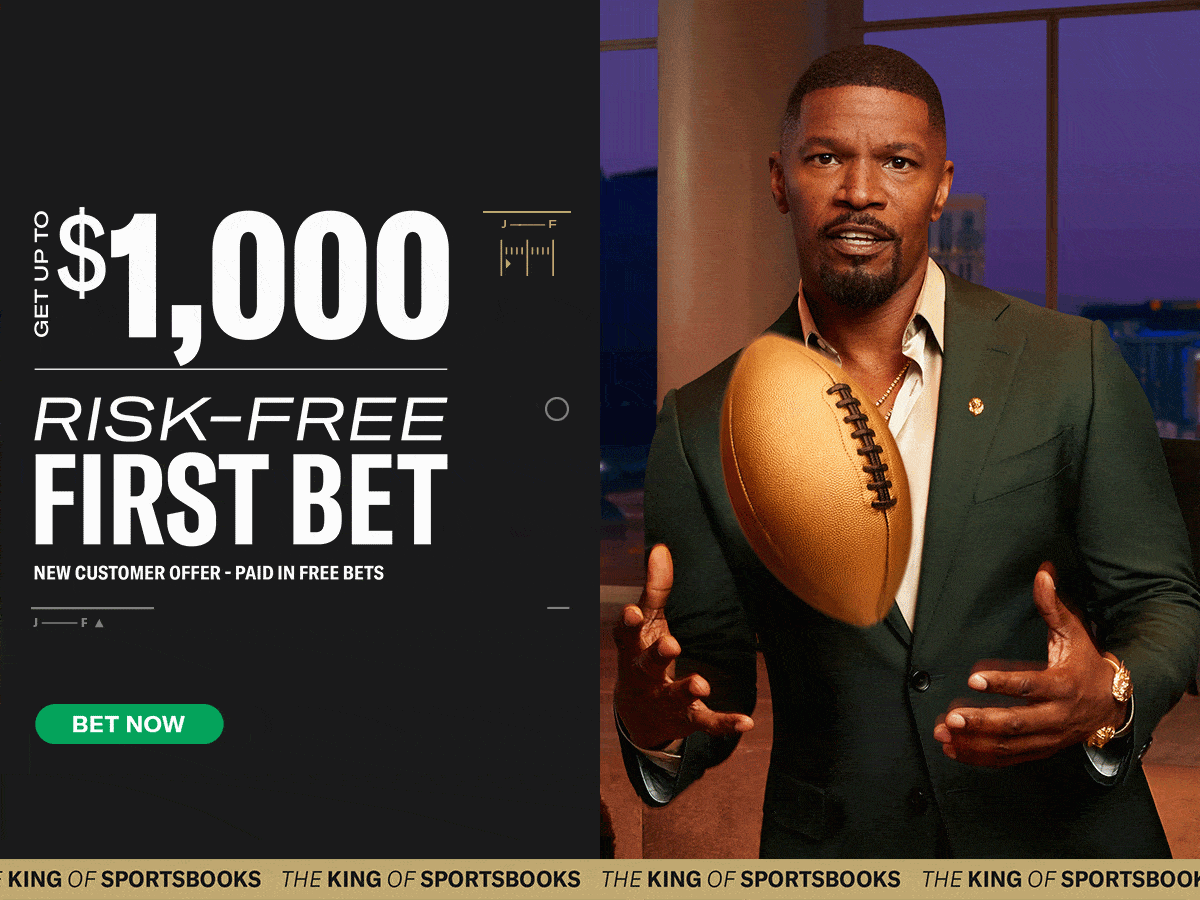 ---
2023 NFL Head Coaching Candidates
Current Vacancies
Carolina Panthers
The Panthers wasted no time. After a 1-4 start to the 2022 season, Matt Rhule was fired not even three full seasons into his 7-year 63 million dollar deal. Steve Wilks was promoted to interim Head coach, and as the league approaches week 17, the Panthers sit at 6-9.
However, with the NFC South being a down division this season, a win in Tampa Bay would vault the Panthers into the playoffs. This team has some solid pieces to it, especially on the defensive side with Pro Bowler Brian Burns, Defensive Back J.C Horn, and Shaq Thompson, just to name a few.
If they can figure out the quarterback carousel that hasn't stopped since Cam Newton departed the team, this team could be in good shape for the next coach. Interim Steve Wilks is stating his case for the job, especially if this team lands in the postseason.
Indianapolis Colts
Another team that has struggled with the quarterback carousel is the Indianapolis Colts. Since Andrew Luck retired abruptly before the 2019 season, the Colts have started seven different quarterbacks and appear to need a different answer as the team looks toward 2023.
After a 3-5-1 start to the season, Frank Reich was let go as the head man. Instead of promoting someone on the current staff to Interim Coach, Jim Irsay called up former longtime Colts Center and current ESPN analyst Jeff Saturday to take over. That experiment hasn't gone well, so the Colts are back to the drawing board for both quarterback and head coach.
Colts have now been outscored 90-9 in the 4th quarter under Jeff Saturday

90 TO 9 😬 pic.twitter.com/pfPZLQFnw5

— betr (@betr) December 27, 2022
Denver Broncos
Drew Lock, Noah Fant, Shelby Harris, two first-round-picks (2022 No. 9 overall- Charles Cross and 2023), two second-round picks (2022 No. 40 overall- Boye Mafe and 2023), and a 2022 fifth-round selection (Tariq Woolen).
This is what the Denver Broncos gave up to acquire quarterback Russell Wilson in March of 2022, setting this up as one of the most appealing teams heading into the season. WynnBet had their over/under wins set at 10. Fast forward to Monday, December 26th.
A Merry Christmas to Broncos fans as Nathaniel Hackett was let go, just 15 games into his four-year deal. If this season from Russell Wilson was in part due to Hackett or just a fluke, this team could be appealing to potential Head Coaching candidates.
---
Other Potential Vacancies
Arizona Cardinals
General Manager Steve Keim has taken a medical leave, Kyle Murray has a torn ACL, and things are spiraling quickly for this Cardinals franchise. It's been rumored the Cardinals are moving on from Keim, and Kingsbury could be next.
Kyler Murray just signed a five-year 230 million dollar deal. Despite both Keim and Kingsbury getting extensions this past off-season, this wouldn't be the first time Arizona has moved on quickly after a contract.
The aforementioned Steve Wilks was the head man in Arizona for just one season in 2018. It's also been reported that if the Cowboys and Chargers (both of which are playoff bound) keep their coaches, Sean Payton would be most interested in this job.
Atlanta Falcons
This one seems to be a point of contention for Falcons fans. Entering the season, Atlanta had a mountain of dead-cap space, a subpar roster, and had just traded their longtime starting Quarterback Matt Ryan.
Rookie Quarterback Desmond Ridder seems to have a long way to go, and this team needs some serious roster revamping. Is it time to just wipe the slate clean and start over everywhere?
Tampa Bay Buccaneers
Bruce Arians retired after last season, and Todd Bowles was promoted to Head Coach. Things have not gone according to plan for Bowles and the Buccaneers. At 7-8 and barely holding on to a playoff spot in a weak division, things aren't looking great for the Buccaneers.
Unless Tom Brady has a magical playoff run (we've seen it plenty of times), the Buccaneers will likely either make the playoffs or have a quick exit. The biggest question is, what happens next? Does Tom Brady hang it up for real this time?
Does he leave on free agency? This is an old team with many question marks, and if the Tom Brady glue is gone, this is another place that might be best wiped clean with a fresh start.
Las Vegas Raiders
Jon Gruden had signed a ten-year deal and looked to be the long-term answer for the Raiders as they moved from Oakland to Vegas. However, after some emails leaked, Gruden stepped down, and in 2022 Josh McDaniels entered as the new Head Coach.
In five games this season, the Raiders have had more than a seven-point lead and ended up losing the game. If not for the incredibly stupid play by the Patriots at the end of that week fifteen game, it could be at six. Now at 6-9 and eliminated from the playoffs, they've benched Derek Carr in favor of Jarrett Stidham to end the season.
While it's unlikely they'll move on after one season, the rumors have been out there, and before a three-game win streak mid-season, rumors were he might not make the end of the season at all.
The Rest
Love Smith has a record of 2-12-1 in just his first season in Houston. David Culley was a one-and-done there in 2021. The Davis Mills experiment hasn't gone well, but if the Texans manage to lose out, they should be in line for the top pick in a good Quarterback prospect year.
Is Lovie the guy they want for that new Quarterback is the biggest question. Dennis Allen is another first-year guy who was already a questionable hire that hasn't done well. For whatever reason, he's played Andy Dalton over Jameis Winston, and at 6-9 this season, Allen's Head Coaching record is now at 13-38 for his Career.
Kevin Stefanski in Cleveland is a name worth mentioning. Starting Quarterback Deshaun Watson was suspended for the first eleven games of the season, so that could save his job for at least one more year, a chance to see what he can do with their big investment there. Stefanski was the 2020 NFL Coach of the Year.
Brandon Staley is playoff bound for the first time in his career, and that might save his job, depending on how they perform there. After the 6-5 start, candidates' names flew around for that job. At 9-6 and in the playoffs, those have cooled a little.
Mike McCarthy is also playoff bound again. Without results this year in the playoffs, Jerry Jones would likely move on. For either of these teams, if Sean Payton is taking your calls, might not be a bad idea to entertain hiring him.
---
The Top 2023 NFL Head Coaching Candidates
Sean Payton
Current Job: Enjoying Retirement (or maybe not?)
Past Experiences: Dallas Cowboys Assistant Head Coach & QB Coach (2003-2005), New York Giants Offensive Coordinator (2000-2002)
Head Coach Experience: New Orleans Saints (2006-2011, 2013-2021)
Calling Card: Offensive Guru
The top name when it comes to this season's Head Coaching candidates is Sean Payton. It's been a little while since the NFL has seen a Coach of this stature on the move. Payton is still under contract with the New Orleans Saints, so when he does sign with a new team, a trade will need to take place. Payton's accomplishments speak for themselves.
A record of 161-97, 9-8 in the postseason. Super Bowl XLVI champion. Payton and offensive have always gone hand in hand, having scored more points (2,804) and gained more yards (40,158) than any other team in a coach's first 100 games in NFL history.
Before his retirement, Payton had the second-longest NFL single-team tenure among active head coaches, behind New England Patriots head coach Bill Belichick, who has coached the Patriots since the 2000 season.
Whatever team ends up getting, the 58-year-old Head Coach will have won the lottery. As mentioned above, rumors have Payton preferring to go to the Cowboys, Chargers, or Cardinals.
All teams have their answer already at quarterback. However, if Payton decides to go elsewhere to a team not so set at Quarterback like the Carolina Panthers, he's been previously linked to upcoming free-agent Quarterback Tom Brady. If the Cowboys don't make the Super Bowl, they seem to be the likely destination for Payton.
Sean Payton's decision to go for an onside kick in Super Bowl XLIV changed the history of the @Saints forever. 🙌 (via @nflthrowback) pic.twitter.com/d0noXYnEuJ

— NFL (@NFL) January 26, 2022
Eric Bienemy
Current Job: Kansas City Chiefs Offensive Coordinator (2018-present)
Past Experiences: Chiefs RB Coach (2013-2017), University of Colorado Offensive Coordinator (2011-2012), Minnesota Vikings RB Coach (2006-2010)
Calling Card: Strong Run Game
Copy and paste everything that has been said about Bienemy for a few years now. One of the top coaching candidates year in and year out has yet to find the right fit. Will this be the year a team takes a chance on him?
Behind Sean Payton, Bienemy is right there at the top of the list of guys you want your favorite team to hire. An offensive mastermind, he was a running back in the NFL for eight years and has experience as a running back coach, assistant head coach, and offensive coordinator in both the college and NFL.
Bieniemy was a National Champion and consensus All-American as a player and a Super Bowl Champion and was named Sporting News Coordinator of the Year in 2020 as a coach.
Bienemy won't have Patrick Mahomes at his new destination, but the veteran coach has a lot going for him. He is a very respected coach, both by players and the league.
He has the backing of future hall-of-Famer Andy Reid. Bienemy has very limited experience on the defensive side of things, so he needs to be sure to bring in a strong coordinator to handle that for him.
DeMeco Ryans
Current Job: Defensive Coordinator San Francisco 49ers (2021-present)
Past Experiences: Inside Linebackers Coach 49ers (2018-2020), Defensive Quality Control Coach 49ers (2017)
Calling Card: Defense
Ryans have very limited coaching experience, having just retired from the NFL as a player following the 2015 season. However, Ryans are one of the fastest-growing and hottest young names in coaching.
After playing linebacker at Alabama, the Houston Texans selected Ryans in the second round of the 2006 NFL draft. Ryans were recognized as the defensive rookie of the year in 2006. He racked up almost 1,000 career tackles in the NFL and was selected to the Pro Bowl twice.
In recent years we've seen the success of young coaches. Sean Mcvay tops that list. At age 36, he's already been to the Super Bowl twice, including winning it all last year. Speaking of last year's Super Bowl, that game also featured second-year coach 38-year-old Zac Taylor.
That Mcvay/Kyle Shanahan coaching tree is already in full bloom. Taylor comes from that tree, Matt LaFleur has found success in Green Bay, and Kevin O'Connell, Robert Saleh, and Mike McDaniel have all found success in their first seasons so far.
Ryans were interviewed by the Minnesota Vikings last year for the head job before turning down a second interview. He's gone on to have the top defense in football this season and proved he might be ready to make that next step.
Shane Steichen
Current Job: Offensive Coordinator Philadelphia Eagles (2021-present)
Past Experiences: Offensive Coordinator Los Angeles Chargers (2019-2020), Chargers Quarterbacks Coach (2016-2019),
Calling Card: Quarterbacks, Offensive Play Calling
Steichen is another younger coach with a promising future. The Eagles have been one of the top teams and top offensives this season. When looking for the next best head coach, teams often like to pillage some of the best teams in the league. This puts Steichen's name near the top.
Steichen played quarterback at UNLV before moving over to coaching. After a stint with the University of Louisville, Steichen became a defensive assistant for the then-San Diego Chargers.
After a season in Cleveland, Steichen returned to the Chargers franchise and moved to offense. While most of his career has been on the offensive side of things, having some early experience on defense is a huge plus for Steichen.
Jonathan Gannon
Current Job: Philadelphia Eagles Defensive Coordinator (2021-present)
Past Experiences: Indianapolis Colts DB Coach (2018-2020), Minnesota Vikings DB Coach (2014-2017)
Calling Card: Defense
That top teams being pillaged is no joke. Jonathan Gannon is next on the list, as the Philadelphia Eagles not only have an explosive offense but a top-ten-ranked defense as well.
Gannon was a high school football star defensive back. With realistic dreams of one day playing in the NFL, Gannon earned a scholarship to The University of Louisville.
In 2002 while playing the Cincinnati Bearcats, Gannon suffered a hip injury that would end his playing career. After trying to rehab and play again, Bobby Petrino suggested he give coaching a shot.
As they say, the rest is history. Gannon was immediately a natural. When Petrino was in the NFL with the Atlanta Falcons, he gave Gannon his first job in the league. Now I'm his second season as defensive coordinator Gannon has one of the top defenses in the league. Gannon is another candidate who had a few job interviews with multiple teams last season. As the Eagles approach their playoff run, there's a good chance they could lose both coordinators next season.
Frank Reich
Current Job: Unemployed
Past Experiences: Philadelphia Eagles Offensive Coordinator (2016-2017), San Diego Chargers Offensive Coordinator (2014-2015), Chargers QB Coach (2013)
Head Coach Experience: Indianapolis Colts (2018-2022)
Calling Card: Passing Game
In 2018 when Reich took the job in Indianapolis, there was no better-looking job on the market. A young Andrew Luck, the next Peyton Manning, who was already living up to that, with a solid team around him.
Then right before the 2019 season, Luck decides he's done with the NFL and off to backpack in Europe. Six different quarterbacks later, Reich was let go from the Colts. Despite all the turmoil, Reich has a respectable record of 41-35-1, going 1-2 in the playoffs.
Reich should get a look by some teams; the 61-year-old is the opposite of these young gun coaches. However, with age comes experience. Reich has been a coach in the NFL since 2006, when he started as a coaching intern for the Indianapolis Colts.
In 2017 Reich led the offense for the Philadelphia Eagles with backup quarterback Nick Foles to a Super Bowl upset of Bill Belichick and Tom Brady's New England Patriots.
Dan Quinn
Current Job: Defensive Coordinator Dallas Cowboys (2021-present)
Previous Experiences: Seattle Seahawks Defensive Coordinator (2013-2014), University of Florida Defensive Coordinator (2011-2012)
Head Coaching Experience: Atlanta Falcons (2015-2020)
Calling Card: Defense
Dan Quinn's name has resurfaced as a top candidate in coaching searches again. Quinn came to prominence as the defensive coordinator of the Seattle Seahawks from 2013 to 2014, where he was the play caller for the team's Legion of Boom secondary.
Under Quinn, Seattle led the league in defense and made two consecutive Super Bowl appearances, winning the franchise's first in Super Bowl XLVIII.
Quinn became the head coach of the Atlanta Falcons, leading the team to the Super Bowl in 2016. We all know the story of the 28-3 lead and how that Super Bowl ended.
However, getting to the Super Bowl and being up on a Belichick defense by 25 points was an accomplishment in itself. Quinn has the experience of being there and doing it, succeeding and failing. He makes the perfect second-chance head coaching candidate for one of these teams going into 2023.
Jerod Mayo
Current Job: New England Patriots Inside Linebackers Coach (2019-present)
Previous Experience: None
Calling Card: Defense
It's not unusual for a position coach from the Patriots to get picked up as a head coach, and this is no different. While Mayo has very little coaching experience, he's got plenty of experience in the league.
After starting at the University of Tennessee, Mayo was selected 10th overall by the New England Patriots in the 2008 NFL draft. Mayo went on to win Defensive Rookie of the Year, make the Pro Bowl twice, and win Super Bowl XLIX.
Moving over to the coaching staff, Mayo is the defacto defensive coordinator this season. While New England's offense has struggled, their defense has been one of the best in the league.
Mayo looks to join a list of former Belichick players who have gone on to be head coaches in the league, including Mike Vrable, Kiff Kingsbury, and Kevin O'Connell. He'll need to bring a strong offensive mind, but Mayo's defensive knowledge could be key for a team looking to fill that head spot.
All out blitz by the Patriots forces the Joe Burrow/Ja'Marr Chase mistake. Credit to Jerod Mayo and this defense.

— George Balekji (@GeorgeBalekji) December 24, 2022
---
More NFL Head Coaching Candidates
Of course, there are always bound to be surprises in the NFL. Here's a look at more potential 2023 NFL Head Coaching Candidates. Bills defensive coordinator Leslie Frazier, the former Vikings head coach, leads one of the better defenses in the league.
Rams defensive coordinator Raheem Morris, one of the finalists for the Vikings job last year, lead the Rams' defense to a Super Bowl win last season. University of Michigan head coach Jim Harbaugh is a name that comes up every year; the former head coach of the 49ers has his wolverines in the college football playoffs and is unlikely to leave, but always a name to watch.
Lions offensive coordinator Ben Johnson. Johnson is a rising star that has led the Lions' offense to top-five status in 2022. Cowboys offensive coordinator Kellen Moore is another hot name. He's been the OC in Dallas since 2019 under two different coaching staffs and led that offense to too much success.
Giants defensive coordinator Don "Wink" Martindale's stock has been rising with his blitz-happy defense in New York. Seahawks offensive coordinator Shane Waldron is another name to watch. His success with Geno Smith at quarterback has certainly turned some heads.