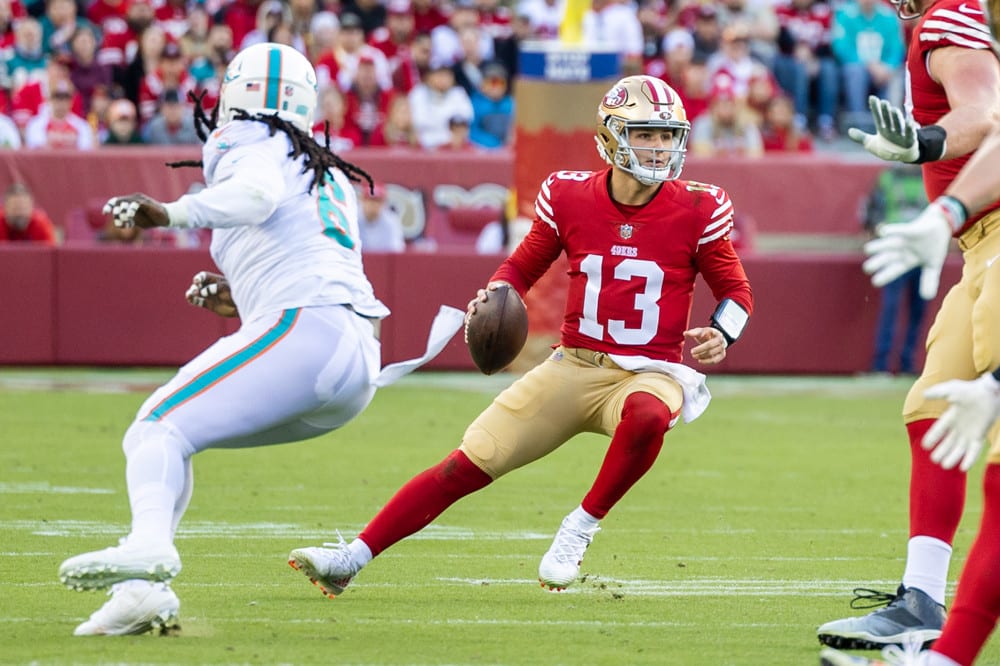 Old-Fashioned Football is back to recap Week 13 and give you some Week 14 waiver wire targets. Hosts Justin and Miranda Mark are back with an in-depth look at waivers and the playoff schedules of their targets. They start with the injury report and studs and duds for Week 13. They also talk a little Sir Throws A Lot. However, the most important part of your day, they go over Week 14 waiver wire targets. Don't forget how much FAAB you should spend on those targets is discussed. Justin and Miranda talk about the injury report, sir throws a lot, and more in this loaded fantasy football podcast.

Fantasy Football Week 14 Waiver Wire Target Recap Continued
As always, it isn't all fantasy football as Justin and Miranda try a plethora of Jameson whiskey products. Find out what they think of Jameson, Jameson Cold Brew and then the special Middelton Jameson.
Time Stamps
9:40 – Injury Report
13:41 – Studs and Duds
19:03 – Week 14 Waiver Wire
36:55 – Whiskey Review
MORE SGPN FANTASY FOOTBALL CONTENT
Don't forget to make sure you subscribe to the SGPN Fantasy Podcast on Apple and Spotify.  Find Justin Mark (@JMarkfootball) and Miranda Mark (@JMarksWifey) on Twitter.