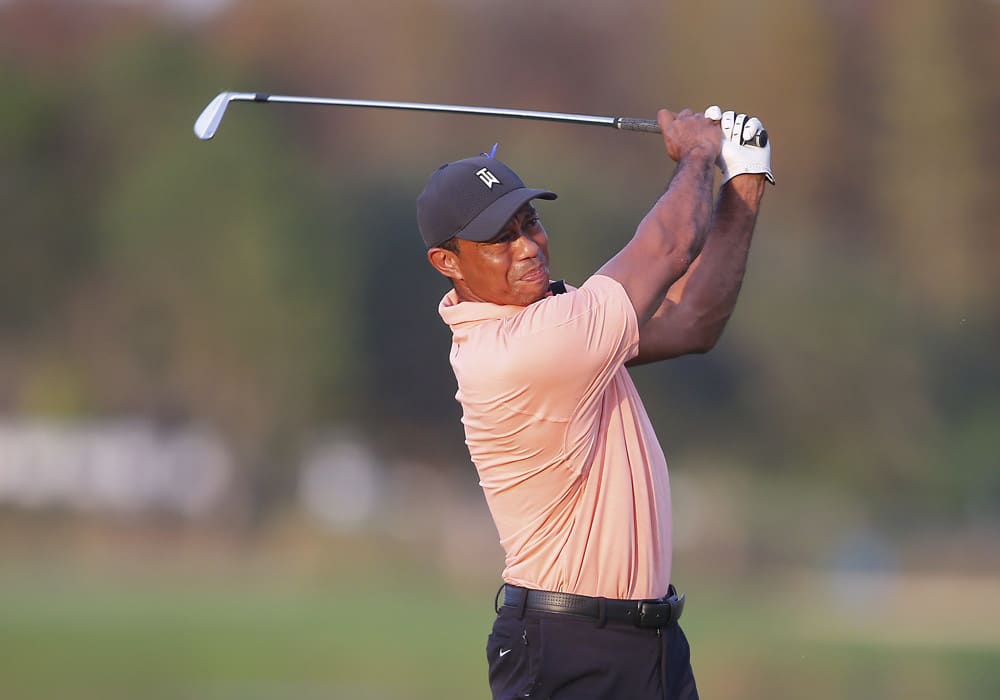 Some of the best players in the world reconvene in the Bahamas for the 2022 Hero World Challenge at the Albany Golf Course & Resort. And joining them is tournament host and the greatest golfer of all time, Tiger Woods! Will he contend for the win after a long layoff? Here is a preview of the 2022 Hero World Challenge and picks for the tournament. In addition, listen below to the Golf Gambling Podcast for more information about golf betting.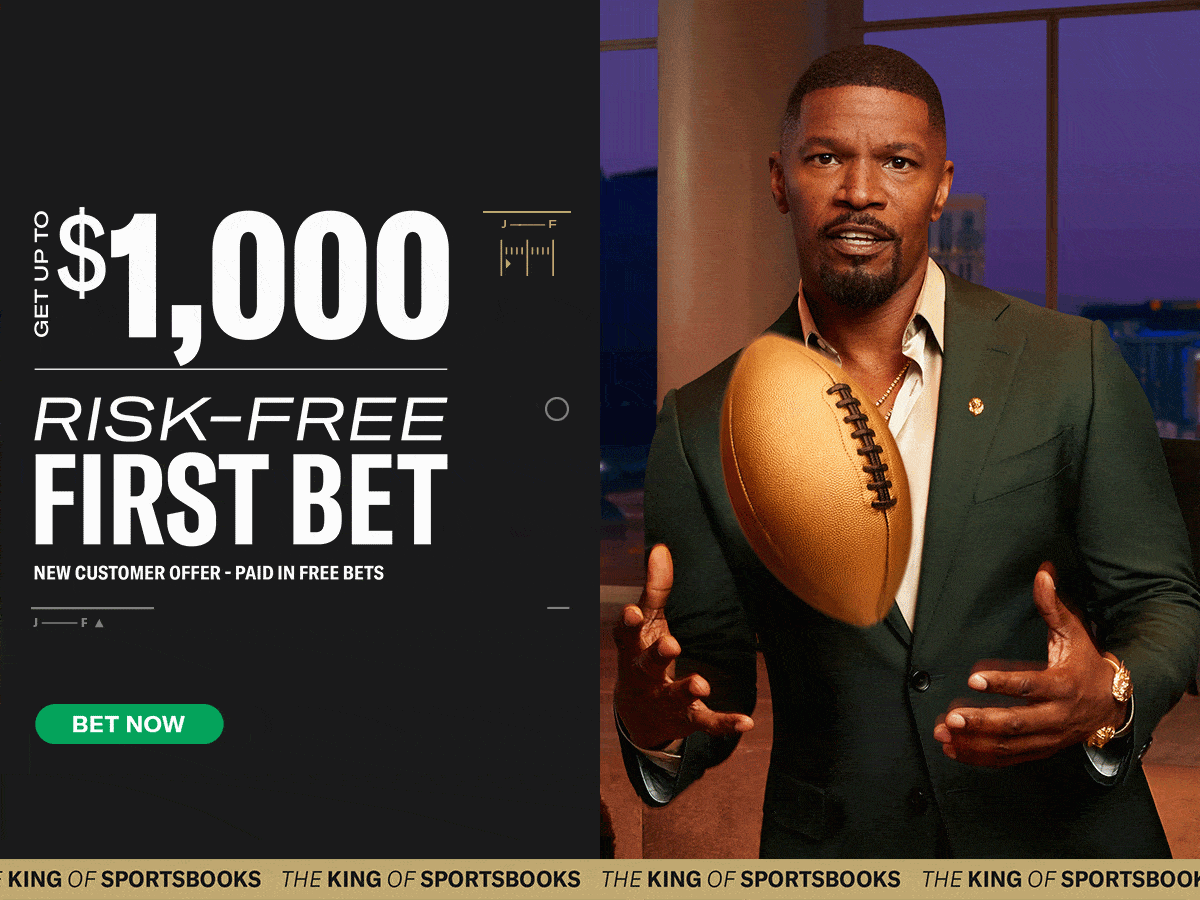 2022 Hero World Challenge Picks – The Field
As mentioned in the introductory paragraph, Tiger Woods makes his return to professional golf at the 2022 Hero World Challenge. The last time we saw Tiger was in the second round at the Open Championship. While he didn't make the cut, his walk up 18 will be remembered for decades to come:
It's a tall task to ask him to beat a world class field off such a long layoff. But any sort of good form he can show this week will get the golf world buzzing.
Also in the field is Jon Rahm. Rahm won this tournament in 2019 and looks to add another Hero World Challenge trophy to his collection. He also is looking to pick up his third win in four starts. And he hasn't finished worse than T4 since September. Rahm will be a serious contender this weekend at the 2022 Hero World Challenge.
Other notables in the field include Tony Finau, Scottie Scheffler, Justin Thomas, Xander Schauffele and Jordan Spieth.
For the full field, click here.
2022 Hero World Challenge Picks – The Golf Course
The Albany Golf Course and Resort first opened in 2010. Ernie Els designed the golf course with consultation from the Greg Letsche Golf Design company. Situated 10 minutes from the Nassau airport, the golf resort is perfect for tourists as well as for visiting professionals looking to stay and play there. Players such as Justin Rose, Ian Poulter, Tiger Woods and disgraced former FTX CEO Sam Bankman-Fried also own property on the resort.
Ernie Else drew inspiration from some of the most recognizable tracks around the world. His overall concept was to try and recreate a firm and fast place like Royal Melbourne, running through windswept sand dunes with very little rough and native waste areas flanking the fairways. He recreated the 13th at Muirfield (where he won the 2002 Open Championship) with the Par 3 second hole by carving the green into the sand dune. Most of the greens at Albany GC are turtleback shaped, similar to that of Pinehurst (another sand dune golf course – sensing a theme here?).
However, the piece of property he picked had absolutely none of the natural features required to recreate those places. The property originally was all rock and is almost completely flat. The golf course required significant land alteration. This included grinding up the rocky terrain to manufacture sand dunes and plant native species of vegetation in sandy waste areas.
The golf course is wall-to-wall Bermudagrass, and it plays best when the wind is up and it is firm and fast. Wind ultimately determines where the scoring winds up. Typically, the winning score is between -15 and -20.
2022 Hero World Challenge Picks – Betting Strategies
There aren't any past strokes gained or ShotLink data to parse through. As such, gamblers must look at more simple and rudimentary stats to determine how the golf course plays and what types of golfers to target. Here's a few relative facts and statistics about the Albany Golf Resort.
1. Overall, the fairways are pretty generous at the golf course. Most are around 40-50 yards wide. There's also no rough off the fairway. Instead, each fairway is flanked by sandy waste areas. While players can still get great contact on the ball, it's definitely encouraged to keep your ball in the fairway as much as possible. Because the overall field driving accuracy rates are high, it's a slight penalty to be spraying it off-the-tee.
2. As mentioned above, most of the greens at Albany are turtle-backed in nature. And overall, they're quite small. The average size of each green at Albany is roughly 4,500 square feet. That's smaller than average. And surrounding each green are tight bermuda lies and collection areas. Premium ball-strikers can separate themselves from the field with elite iron play. It's also important to be adept at chipping off of tight lies onto the green. Otherwise, you might experience what Sam Burns did last year:
3. The greens are TifEagle Bermuda. There are several golf courses on the PGA Tour that feature this strain of bermuda on the putting surfaces during tournament play. They include the following:
Sea Island (RSM Classic)
Bay Hill (Arnold Palmer Invitational)
PGA National (Honda Classic)
Kapalua (Sentry Tournament of Champions)
4. Albany Golf Resort plays as a Par 72 and is about 7,400 yards long. There are five Par 5's, two of which are over 600 yards long. There are also five Par 3's. All of them range between 180-215 yards in length. There are two drivable Par 4's (if the wind cooperates). And half of the Par 4's overall are 470 yards or longer. As such, players who hit their longer irons well do quite well at Albany Golf Resort. And that's evidenced by several past winners. Viktor Hovland, Jon Rahm, Henrik Stenson and Hideki Matsuyama are premium long iron players.
Lastly, it looks as though wind will be a factor in the tournament. As of today, the forecast calls for wind between 20-30 MPH almost the entire tournament. While there's no tee time splits to worry about, gamblers should target players with decent success in windy conditions. It should make hitting and holding greens a tougher proposition. And combining the windy conditions with the tight lies around each green, targeting players with a good short game is probably a good idea.
With all that said, here are some picks to make for the 2022 Hero World Challenge: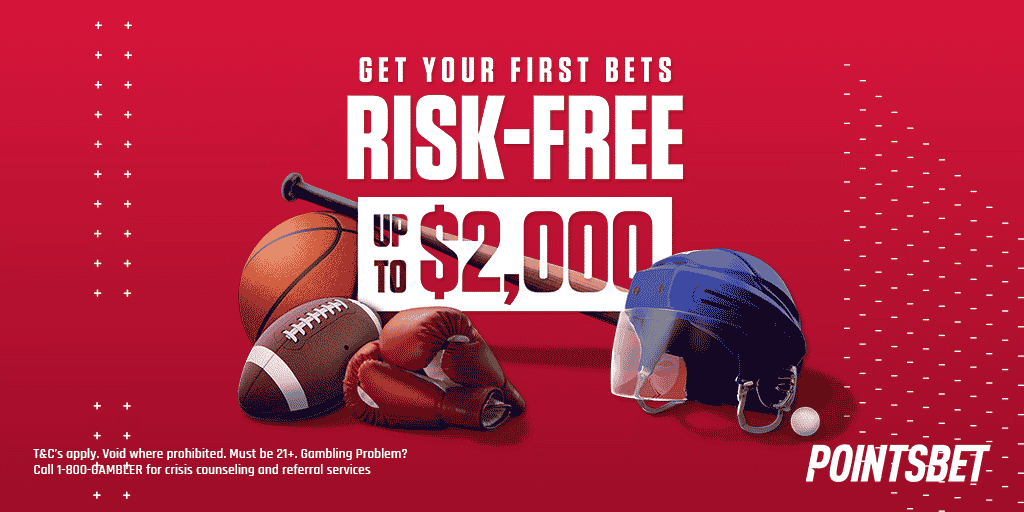 2022 Hero World Challenge Picks
Scottie Scheffler: 9/1
What other golf course does the following description remind you of – relatively generous space off the tee, a high frequency of long approach shots and tight lies around each green. Sounds a little like what players face at Augusta National, right? That makes the winner of the 2022 Masters Tournament, Scottie Scheffler. a great pick to win the 2022 Hero World Challenge, even at shorter odds.
It doesn't need to be rehashed how strong Scheffler's ball-striking is from long range. But his problem for the last few months has been with the putter. But the Hero World Challenge has produced winners with shaky putters because they were overcome with elite ball-striking. That includes players like Henrik Stenson and Hideki Matsuyama, two players who will never be known for their putting. And, arguably, Collin Morikawa should have won the tournament last year before blowing up on Sunday. If the windy conditions make Albany play more like a grind than prior years, Scheffler should be in the mix for a win. Pick Scottie Scheffler to win the 2022 Hero World Challenge.
Xander Schauffele: 12/1
Like Scheffler, Xander Schauffele is elite from long range. He leads this field in strokes gained on approach shots between 175-225 yards since 2021. Given how elite the field is, that's an impressive statistic.
He also has success in windy conditions on a golf course featuring tight lies and collection areas. Schauffele won the 2022 Scottish Open at the Renaissance Club. Like Albany, the Renaissance Club can be had in benign conditions. But the gusty conditions for the 2022 Scottish Open made it play quite a lot tougher, and ultimately it was Xander who prevailed. He can use that same blue-print once again to pick off another win at the 2022 Hero World Challenge.
Tommy Fleetwood: 20/1
Tommy Fleetwood is playing excellent golf. After a long lay-off due to a personal matter, Fleetwood has been a ball-striking machine. Over his last 12 rounds, Fleetwood has gained 1.4 strokes per round with his irons. That helped him pick up his first win since 2019 and two other Top 5's this fall. And when he's on, Fleetwood is one of the better long-iron players in the game, particularly in windy conditions. And if the wind makes holding greens difficult, Fleetwood is one of the better scramblers in the field. Fleetwood finished 3rd at the 2018 Hero World Challenge, which also featured windy conditions that year. With momentum on his side, he's a solid pick at 20/1 to win the 2022 Hero World Challenge.
Jon Rahm Top 5: -110
Call this a cowardly hedge against the outrights. But from a pure golfer attribute standpoint, Rahm's profile for this tournament is unmatched. As mentioned up top, Rahm is red-hot leading up to this tournament. His irons have been trending up, he's been excellent around the green and has been unreal with the putter over the last few months. And overall, Rahm is one of the best long iron players in the world. Given how long and straight Rahm is off the tee, he should be able to control his ball well enough in the windy conditions to keep things in front of him. While his odds are a little too short to bet outright, he's a great pick at essentially a coin flip to finish inside the Top 5 at the 2022 Hero World Challenge.
RELATED CONTENT