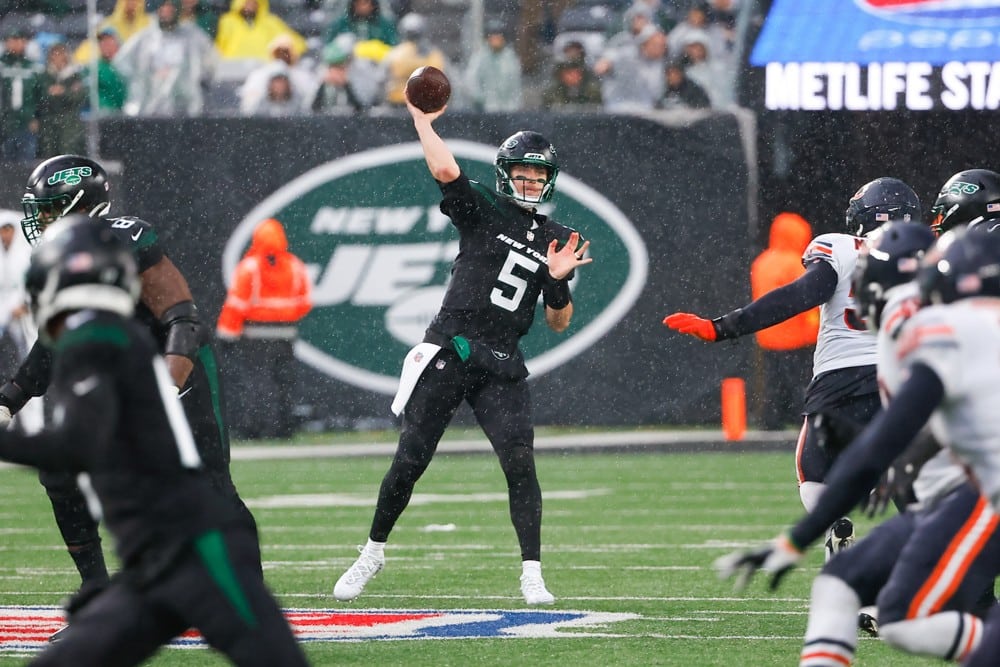 SGPN is back with the Early Week 13 Waiver Wire Targets in reaction to all week 12 fantasy production. We saw a few risers this week and a few players who appear to be in line for more touches and volume going forward. We have just two fantasy football matchups left of the fantasy football regular season.
Unless you've clinched a playoff birth or a bye, your fantasy team's production is crucial through the next two weeks. This article reacts to key production from low percentage players filling the majority of waiver wires across the fantasy football spectrum. Let's dive in and see which players we can trust in the upcoming weeks and which are busts.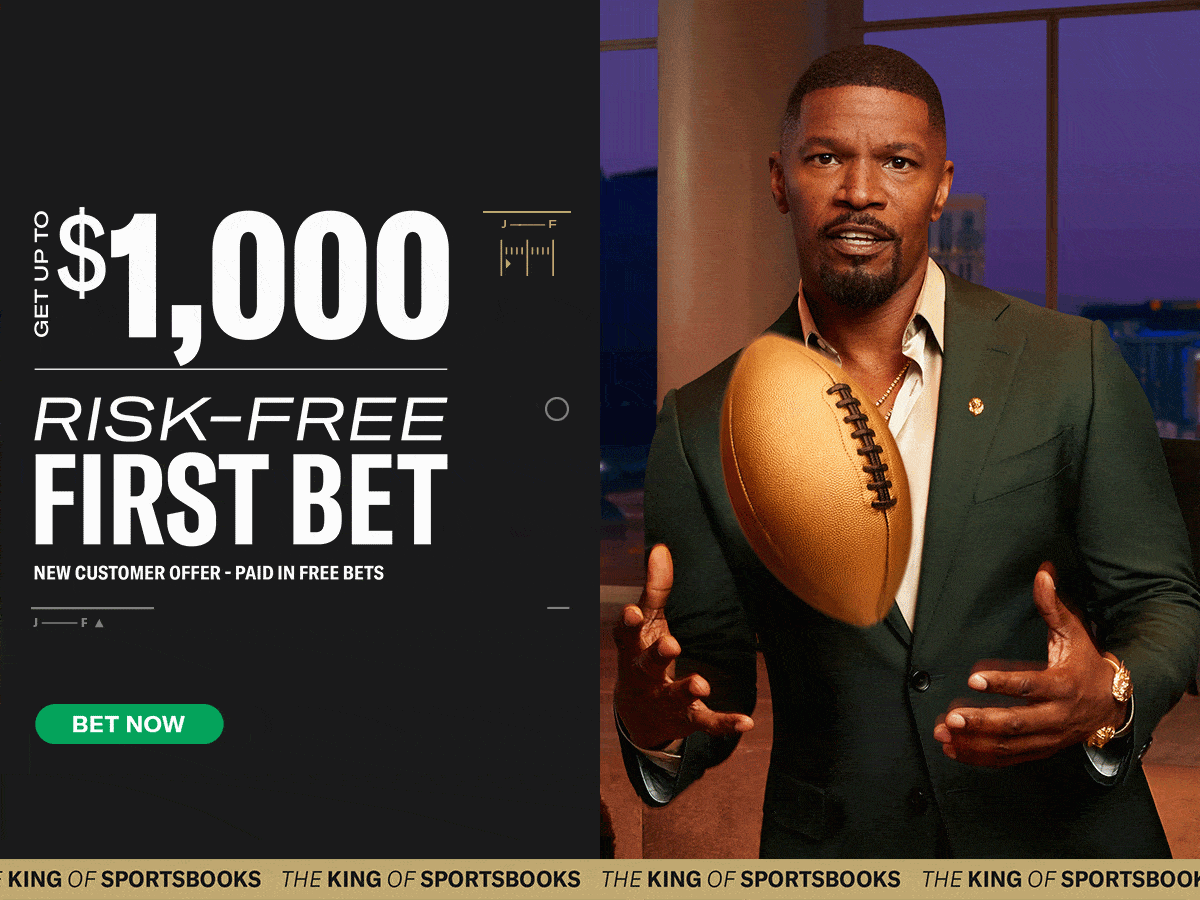 MORE SGPN FANTASY FOOTBALL CONTENT
SGPN Fantasy Football Rankings
Follow SGPN Fantasy Football on Youtube
---
Early Week 13 Waiver Wire Targets
Mike White – QB – New York Jets
Mike White turned around the New York Jets offense this week. He spread the ball around to ten different targets and found his key receiver Garrett Wilson in the end zone twice. White was extremely efficient with the ball completing 22 of 28 passes for 315 passing yards and three total touchdowns.
Mike White doesn't ring the confidence bell with significant volume; he feasted on a great matchup against a depleted Chicago Bears team. However, the Jets have the Vikings on the docket for week 13, and that's a matchup I'm willing to buy Mike White in after this week 12 performance. The Vikings allow the 8th most fantasy points to the Quarterback position and the sixth most fantasy points to wide receivers.
We saw White toss the ball around to many receivers in week 12 while also seeing Michael Carter going down with an injury; therefore, White could have a higher ceiling if Carter misses time and Zonovan Knight and Ty Johnson can't get the ball moving.
If there's something the Vikings' defense can do, it's slow the run. The Vikings allow the 11th fewest rushing yards in the NFL. White won't be a must-start going forward, but he gets Minnesota in week 13, the Detroit Lions in week 15, and the Seattle Seahawks in week 17. These are all plus matchups for Quarterbacks in Fantasy; he will be a valuable streamer for struggling playoff contenders.
Zay Jones – WR – Jacksonville Jaguars
Zay Jones had a great performance in Week 12. He recorded 11 catches on a season-high 14 targets for an incredible 145 receiving yards. While the career day didn't include a touchdown, he did record a 2 point conversation; take what you can get. Jones is rostered in just 25% of leagues, but his recent production warrants rostership.
Jones grabbed eight catches for 68 yards in week ten on ten targets. That's back-to-back matchups with 10-plus targets or more. Jones has great matchups in weeks 13 and 14 in the Lions and the Tennesse Titans; both are great teams to target for WR starts. The Lions and Titans both rank top five for most fantasy points allowed to Wide Receivers this season.
While Jones does have good matchups to close the fantasy football regular season, his schedule to start the fantasy playoffs is a bit more tricky against the Dallas Cowboys and the New York Jets in weeks 15 and 16.
We'll have more information as we play along, but just something to keep in mind, Jones might be the guy to get you there; he may not be the guy to finish the job.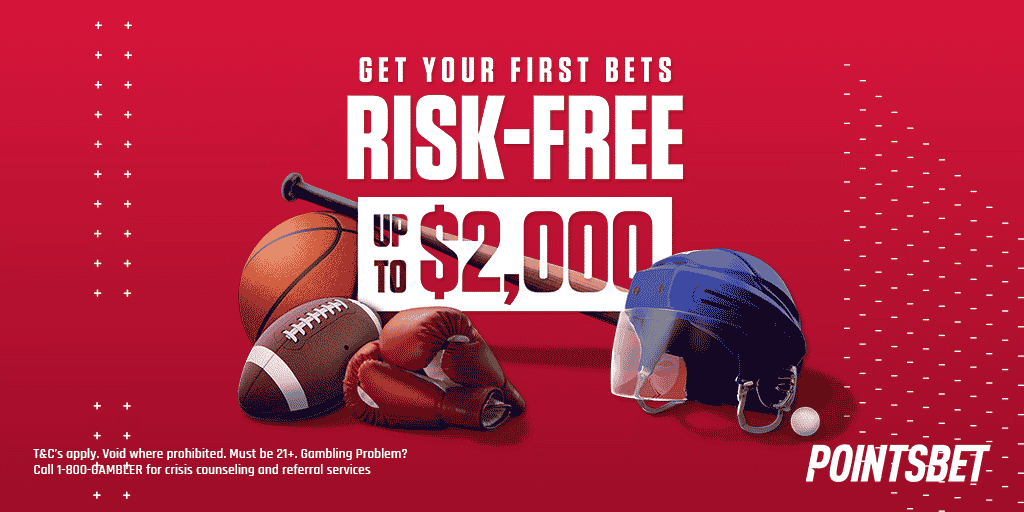 Mack Hollins – WR – Las Vegas Raiders
Mack Hollins is another player with strong play through the last two weeks despite holding a low roster rating. Hollins is rostered in just 21% of fantasy football leagues. This week he scored a touchdown along with four catches on five targets for 63 receiving yards.
Last week he caught six passes on nine targets for 52 receiving yards. I know this isn't boom-level production, but it's definitely fantasy relevant if you're trying to plug injury and late-season bye spots on your roster.
I don't love the Raiders' schedule for receivers to close the fantasy season, but tougher matchups for Davante Adams could equate to a few extra touches for Hollins. Davante is a top-five receiver, but he's had a few off weeks or just slow starts. Hollins won't save your season, but he feels like a decent streaming option down the stretch in deeper leagues; the Raiders don't have many options on offense other than Adams and Josh Jacobs.
Richie James – WR – New York Giants
Are you seeing the trend here? Another receiver with good production through weeks 12 and 11. Richie James, believe it or not, has recorded touchdowns in back-to-back games. The New York Giants don't pass with a ton of volume, so his catch totals aren't amazing.
He has just eight catches and 89 receiving yards through his last two weeks. The touchdowns are what entice me the most; because somebody has to catch them for this team other than Saquon Barkley.
The Giants lost Wan'Dale Robinson to the IR, and now Richie James is in line to see continued production filling his void. James doesn't offer an incredibly high ceiling, but he should offer a respectable floor going forward, as he'll be playing more and clearly has a connection built with Dan Jones. He's actually listed as the Giants WR1 on the Sleeper Giants Depth chart; he's owned in just 1% of leagues; target him!
The Jets Running Back Leftovers
Zonovan Knight – RB – New York Jets
Ty Johnson – RB – New York Jets
If you're the guy who has $100 FAAB leftover, now is the time to use it! Just buy the whole backfield if you can. Either option is buyable once we get reliable information that Michael Carter will miss time. James Robinson was a healthy scratch in this game. It appears Saleh prefers Knight and Johnson over him.
Carter left the game with a sprained ankle; we're unsure of his timetable, but I'm certain we'll get that update prior to final waiver bidding; Just be ready to fire on one or both of these RBs; they were respectable with Carter and Robinson out of the lineup.
Knight recorded 14 carries for 69 rushing yards plus three catches for 34 receiving yards. Johnson added five explosive carries for 62 rushing yards and a rushing touchdown. Knight hit the century mark, and Johnson found paydirt; I trust both will be in the game plan if Carter isn't available.
Jordan Mason – RB – San Francisco 49ers
Mason is worth the speculative addition to your roster with a looming Elijah Mitchell MCL Injury. Don't get cute overspending on him; it's likely CMC or Deebo Samuel will get more RB touches.
He's worth stashing this late in the season, especially if you have CMC rostered. That's the most applicable narrative to pursue him. Mitchell was getting decent usage alongside CMC, and it's likely Mason could grab a handful of them and more if he can produce when the opportunity arises.
---
No Thanks I'll Pass
JaMychal Hasty – RB – Jacksonville Jaguars
Travis Etienne sounds like he'll be good to go for week 13, plus the Jaguars claimed Darrell Henderson; they won't trust Hasty to be "The Guy."
DeAndre Carter – WR – Los Angeles Chargers
Mike Williams will be 100% soon, and we've already played this game throughout the season. There's no rhyme or reason to Carter's production; don't fall for his heroic week 12 production.
Olamide Zaccheaus – WR – Atlanta Falcons
There isn't enough consistency from Zaccheaus this season to warrant his rostership. He does have a good matchup in week 13 against the Steelers, but I don't see myself putting him in my lineup beyond week 13. The Falcons also have a week 14 bye, so he's hard to spend on unless you're super thirsty for production in week 13 alone.
I'm Desperate! What's Left?
Elijah Moore – WR – New York Jets
I don't like the fact that I have this many Jets listed, but here they are, nonetheless. Moore found fantasy relevancy with Mike White at the helm. We could buy the change at QB will benefit Moore, who struggled to get a foothold in the offense the entire season. No, Zach Wilson certainly helps.
He's a flier, so don't have out-of-this-world expectations. He caught a touchdown in week 12, but just two catches for 64 yards against the Bad News Bears isn't as impressive as the box score tells it.
Randall Cobb – WR – Green Bay Packers
Hey! You said you're desperate! Here's a cry for help if I've ever heard one. Cobb has a touchdown or 50+ receiving yards in his last two starts. It's desperate, pathetic, and scary, but it might just work!
I know Aaron Rodgers is hurt, and Jordan Love could potentially start their next game, but their next game is against the aforementioned Bad News Bears of Chicago; they made Mike White look like Patrick Mahomes. Cobb is a deep-dive sleeper in week 13.
Nico Collins – WR – Houston Texans
Again this is a desperation play. Collins had nine targets in week 12 but the Houston Texans offense only produced in garbage time. Garbage time is still playing time, and if there's more of it to come, I want Collins, even over Brandon Cooks. The Texans are bad, and you don't want to have to start any of them; Collins is in desperation mode, and Dameon Pierce, if you don't have better options.