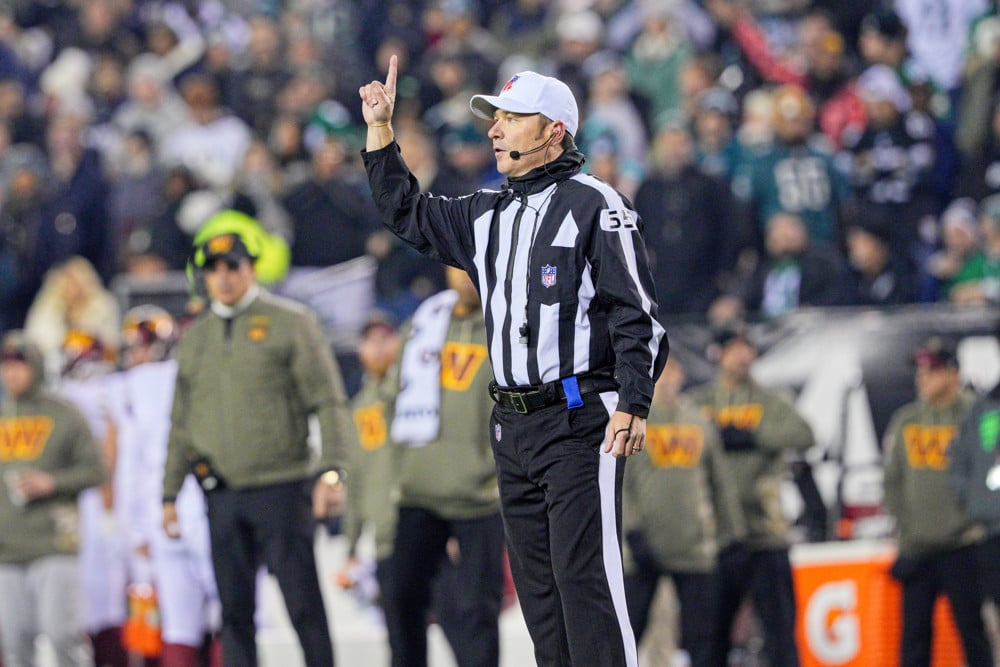 NFL Week 11 is in the books and we are on NFL Week 12. The Referee Report has taken a few bumps over the last couple of weeks but I look to back on track this week and keep providing useful information for your handicapping. It's officially Thanksgiving week and below are the NFL Week 12 Referee Assignments! Let's dive right into it!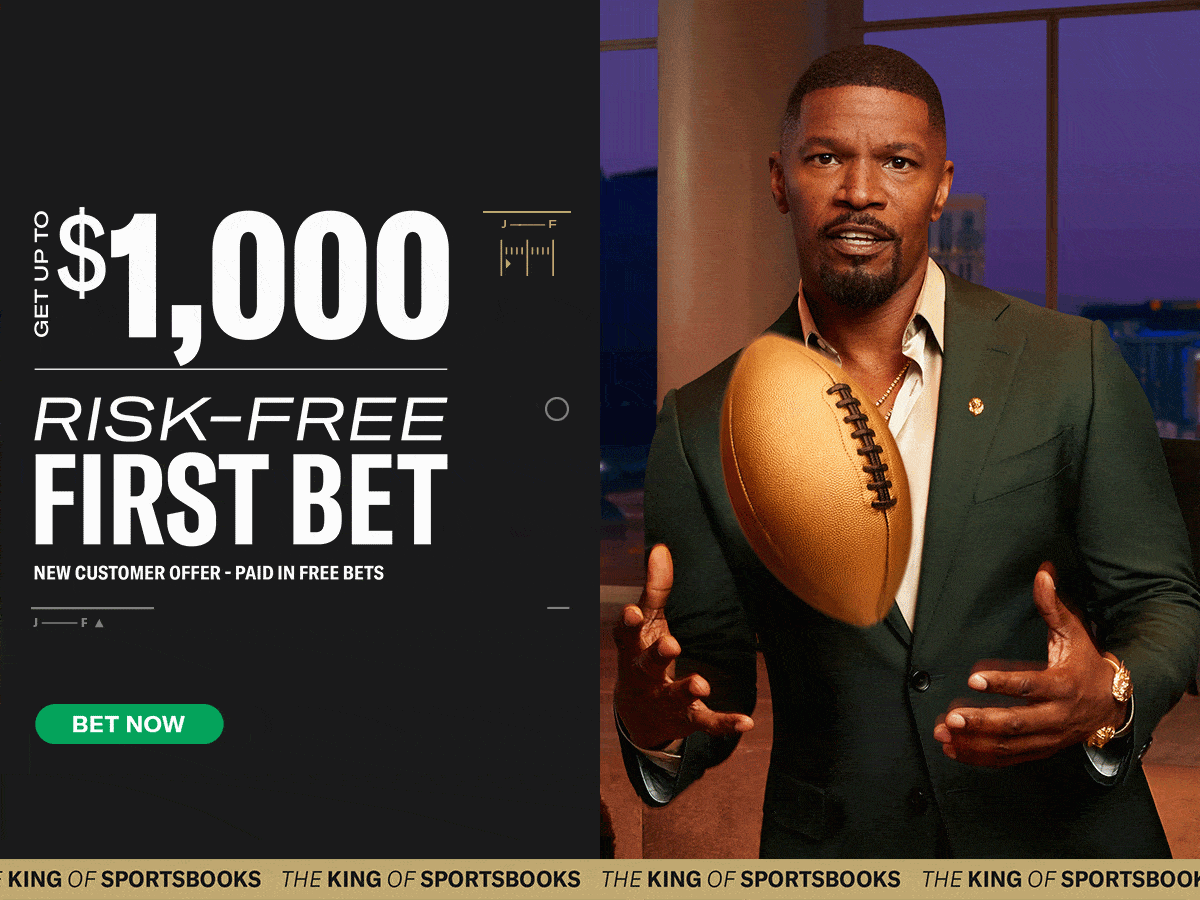 2021-2022 NFL Referee Stats
2022-2023 NFL Referee Betting Stats and Trends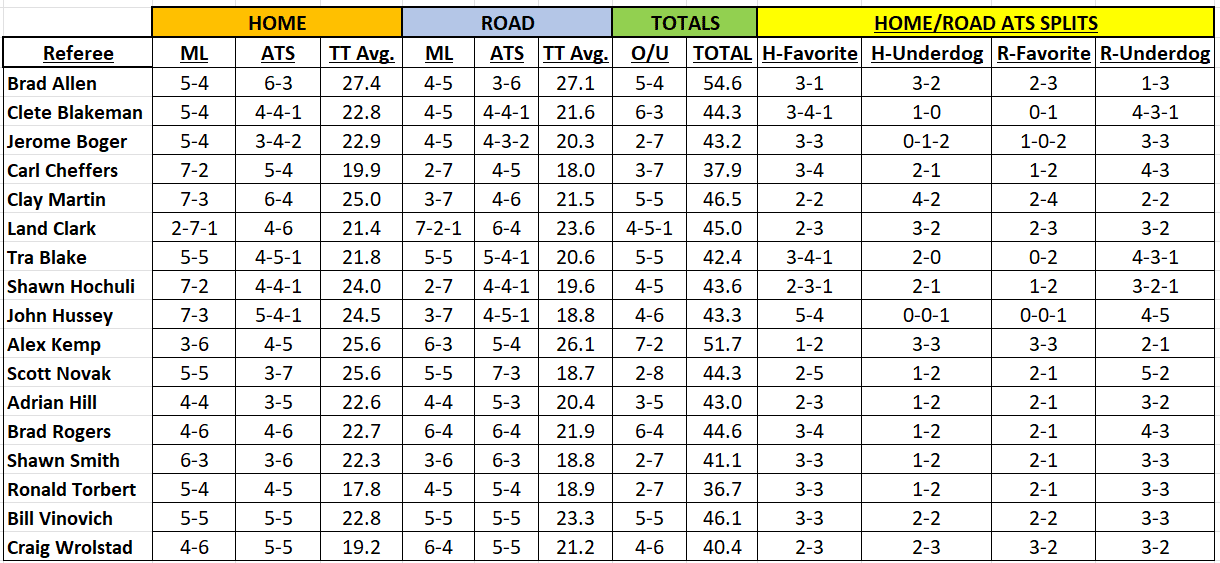 CHECK OUT OUR NFL PICKS WEEKLY HERE!
Brad Allen
Brad Allen comes into Week 12 of the NFL season as an official who has been profitable for home teams. Thus far this season, home teams are 5-4 straight up but 6-3 against the spread. In fact, Allen and his crew last season were favorable to the home teams going 9-6 against the spread and straight up. Additionally, home favorites are 8-4 in games officiated by Allen dating back to last season. The NFL Week 12 Referee Assignment draws Allen to the matchup between the Las Vegas Raiders and the Seattle Seahawks.
Referee Likes: Seahawks -3.5
Land Clark
Road teams have been very profitable in games officiated by Land Clark thus far. In fact, road teams are 7-2-1 straight up and 6-4 against the spread. Furthermore, road teams are also averaging 23.1 points per game in games officiated by Land Clark. In fact, the road teams have won five out of the last six games officiated by Land Clark. The NFL Week 12 Referee Assignment draws Land Clark to officiate the Baltimore Ravens visiting the Jacksonville Jaguars.
Referee Likes: Ravens -3.5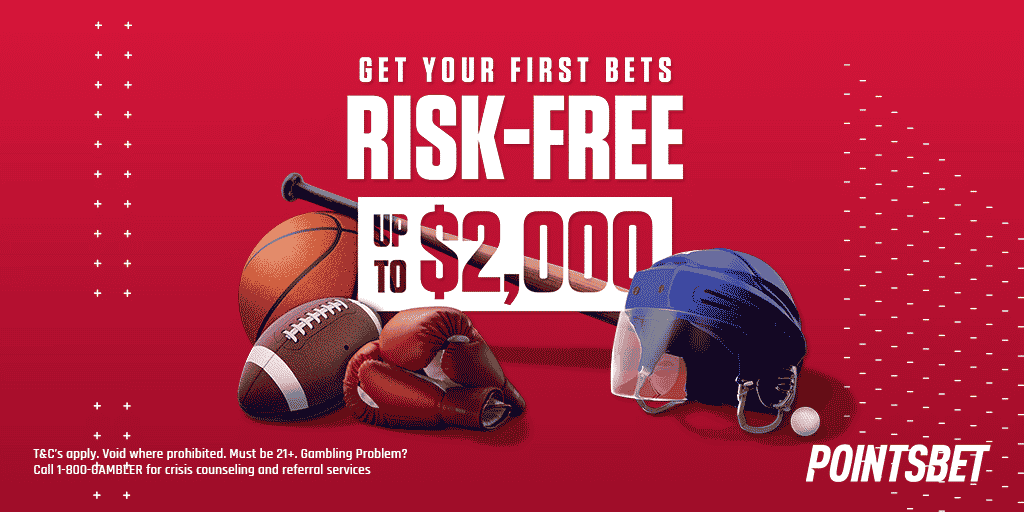 Shawn Smith
I have talked at volumes about Ron Torbert being an Under machine this season at least to start the year. Shawn Smith and his crew have been no strangers to Unders this season as well. In fact, Smith is 7-2 to the Under so far this season, with an average combined final score of 41.1 points. In NFL Week 12, Shawn Smith is assigned to officiate the Sunday Night Football game between the Philadelphia Eagles and the Green Bay Packers!
Referee Likes: Eagles/Packers Under 46.5