On paper, Group D is one of the chalkier divisions of this year's tournament. It looks like a clear match between the reigning champs France and a Denmark side who have been in excellent form recently. Australia and Tunisia make up the group and are up against it in their bid to make Round 2. However, this is the World Cup and the games are there to be played. Let's see who has the strongest claims as we look at predictions for all the Group D teams.
Group D FIFA World Rankings
France – 4
Denmark – 10
Tunisia – 30
Australia – 38
EVEN MORE WORLD CUP CONTENT
2022 World Cup Betting Preview: Group B Predictions and Best Bets
2022 World Cup Betting Preview: Group C Predictions and Best Bets
All 2022 World Cup Betting Previews

2022 World Cup Betting Preview: Group D Predictions and Best Bets
France (-160 to win group, -1000 to advance)
Qualification Record – W5 D3 L0
UEFA Group D Winner
2018 World Cup: Winners
Best Performances: Winners 1998, 2018
France arrives in Qatar as defending World Cup Champions. They qualified bloodlessly, easily winning a group that featured Ukraine as their nearest rival. Manager Didier Deschamps has a lot of weapons at his disposal and has been handed a kind draw. The French have had problems with group rivals Denmark in recent memory and will be intent on topping the group in order to avoid Argentina in the Round of 16. The 2018 clash between Argentina and France was an all-time classic.
4 years ago today, Kylian Mbappé scores twice in a remarkable performance as France beat Argentina 4-3 to reach the quarter-finals of the 2018 World Cup @KMbappe 🙌🇫🇷pic.twitter.com/UamfTH92zr

— Fanzine Football (@Fanzine_com) June 30, 2022
Les Bleus do have injuries to a couple of key players, particularly in midfield. N'Golo Kante does the dirty work playing the midfield guard-dog, and any team in the world would miss his ability to snuff out opposition attacks. Meanwhile, problem child Paul Pogba is also missing. Pogba is a complete enigma and I'd be happier seeing him out of the squad. In between bouts of witchcraft and curse setting, his general onfield demeanor makes my teeth itch, and he slows the game down too.
One worry for French bettors is the fondness France has for shooting themselves in the foot. Whether they're blackmailing each other over homemade sex videos, or just generally throwing a Gallic tantrum, it can unravel pretty quickly if manager Didier Deschamps allows focus to wander.
Key Player
Kylian Mbappe is the standout. The 23-year-old PSG striker has the world at his feet and is in his prime heading into this tournament. While Antoine Griezmann and Karim Benzema might be ever so slightly past their peak, Mbappe is firing on all cylinders. He has 28 goals in 59 games for France, 1 in 2 is a great clip at international level. If you think France can go well, Mbappe to win Golden Boot (+ 1100) is a smart bet.
Prediction
France should see off the Aussies and Tunisians with little fuss. The Denmark game is key, but even if they are held to a draw, I can see their goal difference edging out the Danes for top spot. They look booked for a place in the QF at worst, and from there on they're a live threat to everybody.
Denmark (+275 to win group, -303 to advance)
Qualification Record: W9 D0 L1
UEFA Group F Winner
2018: Round of 16
Best Finish: QF 1998
Denmark is in great form. They will be the dark horse pick of a lot of shrewdies out there. They qualified in a canter winning 9 of 10 matches, before an impressive Nations League campaign in which they turned France over twice. The 2020 Euro semi-finalists are a team whose sum equals more than their parts. Famously, the Danes won the 1992 Euro Championship after being called up from the beach at the last second as Yugoslavia wasn't allowed to participate. Looking down at their squad you'll see that they represent big clubs in big leagues. There's no lack of experience here and recent success is a good pointer too. They're worth keeping an eye on, especially if they can edge out France to win this section.
My main concern is at the top end of the pitch, where the level of quality drops off. However, if they can keep clean sheets, goalkeeper Kasper Schmeichel is 36 now and playing in the weird retirement home experiment at Nice, they are a threat. Denmark has many making predictions for success coming out of Group D, but success is not guaranteed.
Key Player
Christian Eriksen is sensational. Recovering from cardiac arrest at Euro 2020, the remarkable Eriksen rehabilitated himself at Brentford before establishing himself as a key man in a poor Manchester United team. He oozes quality, and the rest of the Danish squad would run through a brick wall for him. Erksen will get on set-pieces and can unpick any defence with a pass.
What a moment ❤️

Christian Eriksen scores with his first touch on his return to the Denmark side a year after he suffered cardiac arrest at Euro 2020. pic.twitter.com/pkUPu1f7zq

— Sky Sports Football (@SkyFootball) March 26, 2022
Prediction
Denmark looks well-equipped to avoid any banana skins that Australia or Tunisia lob their way. This leaves the game with France, and despite their recent form, I think the French have too much stardust for them. Denmark qualifies as the second-place team, setting up a daunting date with Argentina.
Tunisia (+1600 to win group, +350 to advance)
Qualification Record W5 D2 L1
Beat Mali in Playoff
2018 World Cup: Group Stage
Best finish: Group Stage x 5
Tunisia emerged from their qualification group easily, then beat Mali 1-0 on aggregate to book their ticket to Qatar. They have a squad packed with experienced internationals with a sprinkling of younger players in there too. Birmingham City midfielder Hannibal has looked decent in the English Championship. However, they often don't seem to have the wherewithal or even willingness to break down the opposition. As an example, in the 2022 African Cup of Nations they beat group whipping boys Mauritania 4-0, but in the other 2 games fell to 1-0 defeats against both Mali and Gambia, results which demonstrated their inability to unpick a defence. Tunisia somehow advanced from the group in that tournament as a lucky 3rd placed finisher, only to fall, unsurprisingly, 1-0 to Burkina Faso. The pattern has emerged.
Key Player
Youssef Msakni is the leader of this Tunisian squad and having missed out on Russia 2018 through injury he'll be looking to make his mark in this renewal His presence will stabilise the side, and he plays his club football in Qatar meaning that he'll feel at home. Even with talent like Msakni, predictions are not favoring Tunisia emerging from Group D.
🇹🇳 Pass ➡️ Dribble ➡️ Dribble ➡️ Youssef Msakni's 1st #TotalAFCON goal! ⚽ pic.twitter.com/oI5QGYC7y3

— CAF (@CAF_Online) December 20, 2020
Prediction
Tunisia might be the most boring side at the 2022 World Cup. Their style of football is unfailingly dull and players like Wabi Kazri and Ferjani Sassi are way past their best. (Kazri is an ex-player of my teams local rivals, Sunderland, and I'm perfectly willing to hold that against him). They will have pinpointed their second game against Australia as their cup final. If they win that they might find reserves of strength in game 3 to fight for a qualification spot.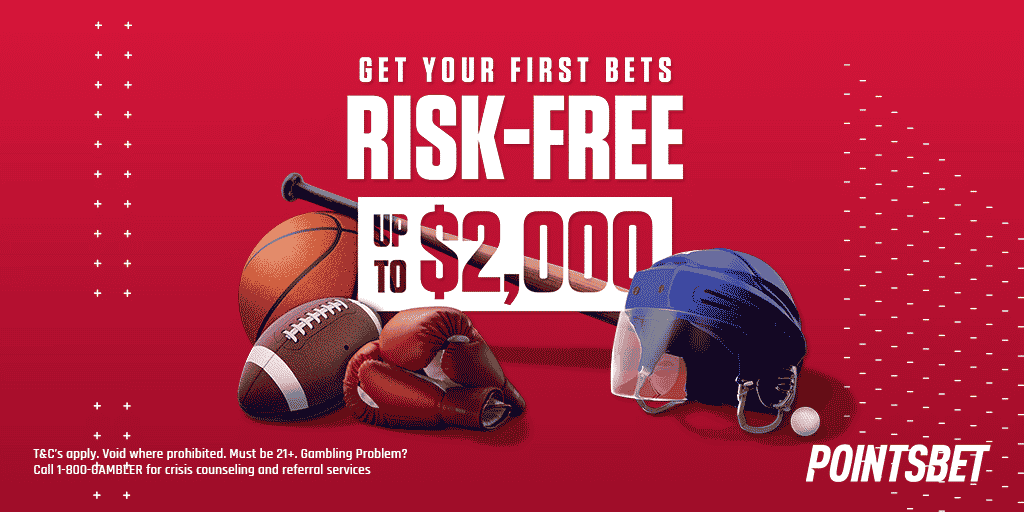 Australia (+1500 to win group, +300 to advance)
Qualification Record W13 D 4 L3
Beat Peru on PK's in Inter-continental playoff
2018: Group Stage
Best Finish: 2006, Round of 16
Australia made hard work of qualifying. Finishing behind Saudi Arabia and Japan in their Asian section, the Socceroos had to take the circuitous route of the inter-continental playoff, where they edged out Peru in a penalty shootout. A cursory look down their squad list leaves a very underwhelming impression. There are none of the names (remember this Thunderbastard from Tim Cahill?) that made Australia a live-dog for much of recent memory, a fact that is reflected in their qualification struggles.
Goal 2️⃣

🇦🇺 Tim Cahill | @Tim_Cahill
🏟 Australia vs. Netherlands
🏆 Group B, 2014

Vote above!#BestWorldCupGoal pic.twitter.com/YFXbuQGCxX

— GoalScorer Challenge ⚽️ (@GoalscorerC) November 1, 2022
I think there's a perception of Australia that there will be a flair and expansiveness in this side in keeping with how teams have performed in the past, and also with how other Australian teams (notably the Rugby Union and Cricket sides) do things, but this just simply isn't accurate. Garang Kuol is a really interesting inclusion in the squad, the 18-year-old has just signed for soon-to-be World-dominant Newcastle United of the EPL and will be joining his new club after this tournament. Qatar 2022 almost certainly comes too soon in his development for him to be much of a factor, and I doubt that he'll start a game. Yet if the Socceroos need some late help off the bench, and they will, expect a cameo or two from Kuol.
In their play-off win over Peru, goalkeeper Matt Ryan was subbed off in the 120th minute of the 0-0 draw, in order for replacement goalie Andrew Redmayne to come on for the looming penalty shootout. This maverick move paid dividends as Redmayne stopped 2 Peruvian PK's. Look for this happening again if the same scenario is imminent.
Key Player
Matthew Leckie is one of the more experienced players in this squad, and the former skipper will carry the goal-scoring hopes of the Aussies in Qatar. He's currently plying his trade back in his homeland but has spent much of his career at the top level of German football. As a squad, they look prime candidates for low scoring games, get on the under 2.5 goals in their group games, I can't see them contributing.
Prediction
Fade. Lots. This squad is poor. They are actually priced as if they are going to be more competitive than teams they finished behind in qualification, and I see no reason why they are going to reverse the form. They take on France in their first game and if that gets out of hand I can see them unraveling quickly. The Socceroos have a fun name, but even the brightest predictions have them bowing out when Group D play wraps up.
Group D Best Bets
As much as I'd like to find you an exciting way of betting on this group, it is, unfortunately, one of the chalkier in the competition. Tunisia and Australia are 2 of the worst teams here, leaving the Europeans fighting over the top spot. The second-place finishers will likely face Argentina next, meaning that France and Denmark will want to win the group, and even though Denmark has had recent success against the French, I think Les Bleus will have too much for them.
Selection: France x Denmark Exacta +100
You might have gathered that I am right out on Australia. They have a game against Tunisia in which they have a chance, but I have that pegged for a 0-0 draw, so a bet on Australia to be the lowest-scoring team in the tournament appeals to me at a fancy price.
Australia to be the lowest-scoring team in the tournament: +1500
RELATED CONTENT