Tennessee, the College Football Playoff committee's number one overall team in the country last week, lost badly to No. 3 Georgia in Week 10. No. 10 LSU also took down traditional power No. 6 Alabama. We expected some shakeup in this week's set of College Football Playoff Top 25 rankings and we got it. Lots of talking heads are debating who should be ranked higher. Eye test this, strength of schedule that. The bottom line is, how do we dissect these rankings to bet on these teams this upcoming week? Can we get some bowl projections too? The Sports Gambling Podcast Network will provide you with insight into the Week 10 College Football betting odds and more.

College Football Playoff Top 25 Rankings
1. Georgia Bulldogs (9-0)
Week 11: WynnBET (-16.5) Georgia at Mississippi State
With the help of bad and rainy weather, Georgia trounced Tennessee. The Bulldogs outgained the former No. 1 team 387 to 289. Georgia's defense frustrated the Volunteers the whole game. Javon Bullard had seven tackles and two sacks. Kelee Ringo also had a great game in the secondary with six tackles and a tremendous interception. Georgia is favored by 16.5 points against offensive mastermind Mike Leach and his Bulldogs. It should be an interesting road test after a very big win.
2. Ohio State Buckeyes (9-0)
Week 11: (-40) Ohio State vs Indiana
For some reason, Rece Davis made it a point of emphasis on ESPN's broadcast to excuse Ohio State of their terrible performance against Northwestern because of the weather. The committee currently has the Ohio State Buckeyes at No. 2 and therefore in the college football playoff. Ohio State escaped Evanston, IL with a 21-7 victory. Keep in mind it was a Northwestern team who has lost to Miami Ohio AND Southern Illinois. The Wildcats haven't even won a college football game on American soil. The offense wasn't great in Week 10. Can they bounce back in Week 11 vs Indiana? But can they cover the insanely high 40-point spread? Listen to The College Football Experience's Week 11 Picks live stream on Wednesday at 8:30 PM EST to hear what Colby, Patty C, and Nick think.
3. Michigan Wolverines (9-0)
Week 11: WynnBET (-29.5) Michigan vs Nebraska
Fueled by a three-interception, 28-point 3rd quarter against Rutgers, the Michigan Wolverines went from being ranked outside of the College Football Playoff to now being slotted in it. Top running back Heisman candidate Blake Corum ran for 109 yards and two touchdowns. In Week 11 the Wolverines are favored by 29.5 points. Last year against Nebraska, Michigan needed a last-second field goal to win. Just keep that in mind when you bet on this game.
4. TCU Horned Frogs (9-0)
Week 11: WynnBET (+7) TCU at No. 18 Texas
In the second set of the College Football Playoff Top 25 rankings, TCU gets ranked in the top 4. Some still argue that TCU has played a tougher schedule than Ohio State and Michigan. Therefore, it makes sense that the Horned Frogs should be ranked higher. That should all be figured out this week as TCU's high-flying offense plays No. 18 Texas. Another disrespecting number has been placed upon TCU in the market. Expect Sonny Dykes' squad to be energized once again this weekend heading into Austin.
5. Tennessee Volunteers (8-1)
Week 11: (-21) Tennessee vs Missouri
After getting undressed by No. 1 Georgia, Tennessee falls to 5th in the College Football Playoff Top 25 rankings. The good news for Volunteers fans is that Tennessee is still above Oregon, who has also lost to Georgia. Heisman hopeful Hendon Hooker and the Vols will look to have a bounce-back performance in Week 11 as 21-point favorites against Missouri.
6. Oregon Ducks (8-1)
Week 11: (-13.5) Oregon vs No. 25 Washington
The Colorado Buffaloes were on Oregon's plate and the Ducks played with their food. 14 of Oregon's 49 points were scored on a big man touchdown, and a Bo Nix receiving touchdown. In fact, top 5 Heisman candidate Bo Nix had an impressive performance all around. Nix was 20/24 for 274 yards, with four total touchdowns. Two passing, one rushing, and one receiving for the Auburn transfer.
7. LSU Tigers (7-2)
Week 11: (-3) LSU at Arkansas
In Brian Kelly's first season LSU defeats Alabama. Jayden Daniels threw for 182 yards, a touchdown, and ran for 95 and a TD. Last week could not have been any better for the Geaux Tigers faithful. How does the team respond being favored in Fayetteville, Arkansas? This is an easy trap game that LSU could be walking into. Listen to The College Football Experience's Week 11 Picks live stream on Wednesday at 8:30 PM EST to hear what Colby, Patty C, and Nick think about it.
8. USC Trojans (8-1)
Week 11: (-34) USC vs Colorado
After a 4th quarter scare, allowing Cal to score 21 points in 15 minutes, USC was ranked 8th behind a two-loss LSU team. Caleb Williams threw for 360 yards and totaled 5 touchdowns in the winning effort. As 34-point favorites in Week 11, USC should be able to cruise into Week 12 expecting to be ranked in the top 10 of the College Football Playoff Top 25 rankings.
9. Alabama Crimson Tide (7-2)
Week 11: (-12) Alabama at No. 11 Ole Miss
After a one-point road loss via an overtime two-point conversion by LSU, Alabama has been slotted ninth by the committee. The biggest concern about this Crimson Tide team has been Will Anderson Jr. The nation's best linebacker last year has not provided the same production he did just a year ago. Another road trip looms against a feisty Ole Miss team. Will the Crimson Tide continue to skid or is it easy to see a tide turn?
10. Clemson Tigers (8-1)
Week 11: (-7) Clemson at Louisville
No. 20 Notre Dame took Clemson to the woodshed last week. They fall to No. 10 in the College Football Playoff Top 25 rankings. At the very end of a 35-14 loss Cade Klubnik once again stepped in for a struggling D.J. Uiagalelei. To be honest, Clemson's offense should not only be placed upon the QB position. The whole system looks dysfunctional. In order to cover a 7-point spread in Week 11 Clemson will have to rely upon their outstanding defense to slow down Malik Cunningham and the Louisville Cardinals.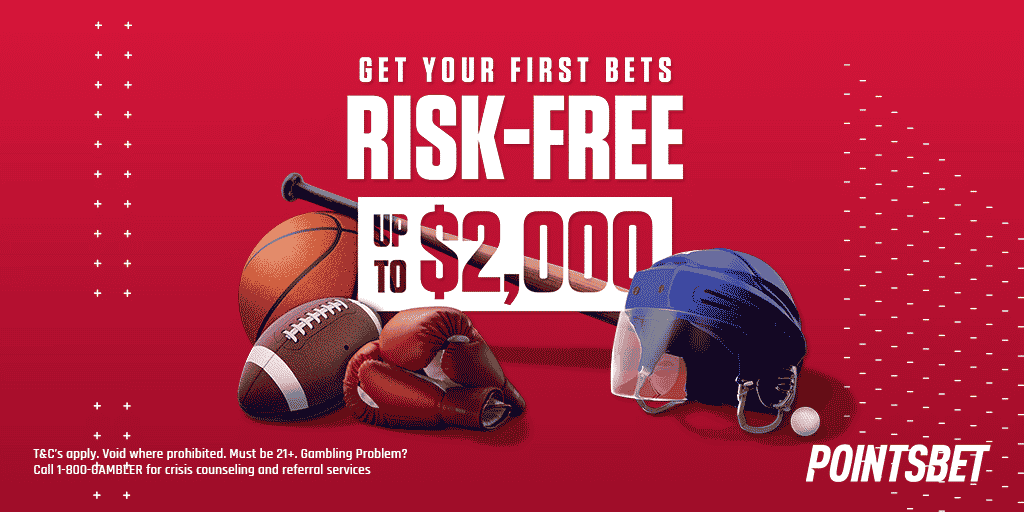 11. Ole Miss Rebels (8-1)
Week 11: WynnBET (+12) Ole Miss vs Alabama
12. UCLA Bruins (8-1)
Week 11: WynnBET (-19.5) UCLA vs Arizona
13. Utah Utes (7-2)
Week 11: WynnBET (-24) Utah vs Stanford
14. Penn State Nittany Lions (6-2)
Week 11: WynnBET (-10) Penn State vs Maryland
15. North Carolina Tar Heels (7-1)
Week 11: WynnBET (+3.5) North Carolina at Wake Forest
16. NC State Wolf Pack (7-2)
Week 11: WynnBET (-19) NC State vs Boston College
17. Tulane Green Wave (8-1)
Week 11: WynnBET (-2) Tulane at No. 22 UCF
18. Texas Longhorns (5-3)
Week 11: WynnBET (-7) Texas vs No. 4 TCU
19. Kansas State Wildcats (6-3)
Week 11: WynnBET (+2.5) Kansas State at Baylor
20. Notre Dame Fighting Irish (6-3)
Week 11: WynnBET (-16.5) Notre Dame at Navy
21. Illinois Fighting Illini (7-2)
Week 11: (-6.5) Illinois vs Purdue
22. UCF Golden Knights (7-2)
Week 11: WynnBET (+2) UCF vs No. 17 Tulane
23. Florida State Seminoles (6-3)
Week 11: WynnBET (-6.5) Florida State at Syracuse
24. Kentucky Wildcats (6-3)
Week 11: WynnBET (-18) Kentucky vs Vanderbilt
25. Washington Huskies (7-2)
Week 11: WynnBET (+13.5) Washington at No. 6 Oregon
College Football Bowl Projections
College Football Playoff
Chick-Fil-a Peach Bowl: Saturday, December 31st – Atlanta, GA
No. 1 Georgia vs No. 4 TCU
Vrbo Fiesta Bowl: Saturday, December 31st – Glendale, AZ
No. 2 Ohio State vs No. 3 Michigan
Other New Year's Six Bowl Projections
Rose Bowl: Monday, January 2nd – Pasadena, CA
No. 14 Penn State vs No. 6 Oregon
Goodyear Cotton Bowl: Monday, January 2nd – Arlington, TX
No. 9 Alabama vs No. 17 Tulane
All State Sugar Bowl: Saturday, December 31st – New Orleans, LA
No. 5 Tennessee vs No. 18 Texas
Capital One Orange Bowl: Friday, December 30th – Miami, FL
No. 7 LSU vs No. 10 Clemson
RELATED CONTENT