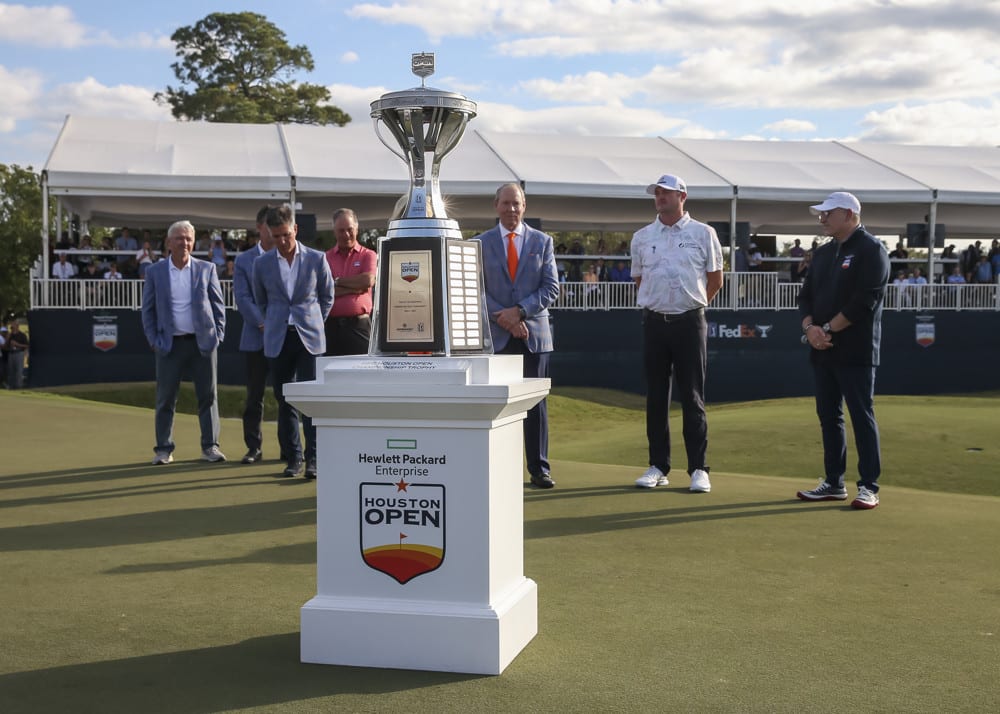 There are only two more events left in the fall swing on the PGA Tour. And this week, we're headed back stateside. It's the 2022 Cadence Bank Houston Open at Memorial Park Golf Course. As always, here is your early deep-dive on the 2022 Cadence Bank Houston Open and a preview of how to bet. In addition, listen below to the Golf Gambling Podcast for more information about golf betting.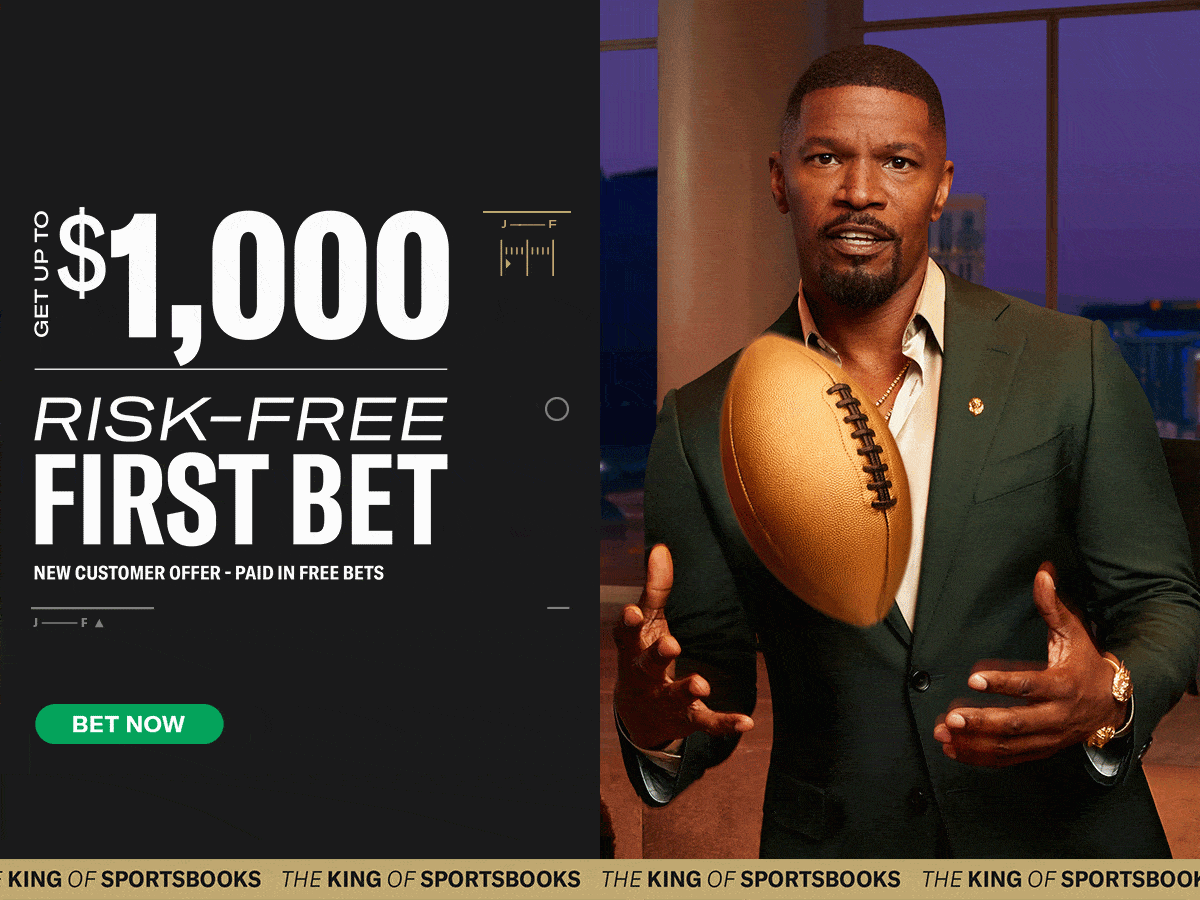 2022 Houston Open Preview – The Field
Another week, another top-heavy field on the PGA Tour. While there are some marquee names at the 2022 Cadence Bank Houston Open, overall the field is much weaker than it was last year.
Headlining the field this week is Scottie Scheffler. Scheffler had an opportunity to reclaim the World #1 spot with a win at the Mayakoba Championship. While he made a valiant run on Sunday to finish inside the Top 5, he was way too far back of Russell Henley to make a serious threat at the win. He'll have another opportunity to get to the World #1 spot at the 2022 Cadence Bank Houston Open.
Other notables in the field include Sam Burns, Jason Day, Tony Finau, Russell Henley, Hideki Matsuyama and Aaron Wise.
For the full field, click here.
2022 Houston Open Preview – The Golf Course
For a few years, it looked like the Houston Open was on its last legs. The tournament was on life support after bouncing around from golf course to golf course. It lost critical sponsors. And when it was punted to the fall swing, hope was lost.
But then two key things happened in 2018. First, the Houston Astros' foundation stepped in to save the tournament financially. And second, they agreed with the city of Houston that if they renovated one of the most famous public golf courses in America that the PGA Tour would come to Downtown Houston.
After that, the city of Houston got to work to find the perfect architect to restore Memorial Park Golf Course. Despite accommodating more than 60,000 rounds per year, the golf course was in desperate need of a facelift. The golf course had become overgrown with trees and with all the foot traffic the greens on the municipal golf course were in poor shape. With the pressure on, the city needed to make a big splash with a big name to restore the golf course to its former glory.
In comes Tom Doak, a legendary architect who has a wonderful imagination in his golf course construction. Tom Doak is a disciple of Pete Dye and has heavy influences from Alister MacKenzie. He's responsible for several bucket list golf destinations around the world such as Pacific Dunes and Old MacDonald (part of the Bandon Dunes Golf Resort), Streamsong, Cape Kidnappers, Tara Iti, and the restoration of Pasatiempo. His profile is the stuff of legends.
But his design style wasn't one that's conducive for professionals. Doak courses also trade length for intricacies and character to deliver a wonderful and challenging golf experience for amateurs. For touring professionals, however, they're able to hit it over all these quirks and overpower the place.
But Memorial Park provided a decent enough canvas to bring his principles to a professional event. The golf course could be stretched to 7,300 yards. This is plenty long enough to handle the powerful players on the PGA Tour. Doak also brought in Brooks Koepka for consultation services into what he likes and doesn't like about the golf courses he plays on the PGA Tour.
Through their collaboration, Memorial Park was reborn:
The duo of Koepka and Doak gave the golf course a massive facelift. Only the Par 3 2nd hole and the 3rd hole tee are part of the original layout. The rest of the golf course was significantly altered. Eight greens were repositioned. In addition, several holes were transformed and lengthened tee to green.
Among the more notable changes was repositioning greens closer to natural waste areas and gullies. Thick forest obscured these areas from view. These trees were removed to allow greens to be rebuilt around them for a more scenic, challenging setting.
One will also notice a lack of bunkers overall on the golf course. This is by design. One of the notable contributions made by Koepka was bunker reduction. He said that "many bunkers add difficulty for the amateur but are superfluous for the tour pro". That doesn't mean that bombers can hit it anywhere, however. Koepka also worked with Doak to create subtle uneven lies for any balls in the rough off the fairway that might be imperceptible to amateurs. To professionals, however, it's noticeable and annoying.
There's also only one primary water hazard on the course, which is in play on the 16th and 17th holes. Like the lack of bunkers, this was by design because they're unnecessary eye candy for professionals while making the round of an amateur much more miserable.
Another change was to the green surrounds. Instead of deep rough, the areas around the greens were shaved down. Koepka felt that deep rough around greens make it easier for professionals as the ball stops once it runs off the green. With tight, sloping lies, this gives them headaches and oftentimes professionals have a tougher time chipping off tighter lies than out of the rough. For an amateur, they often take a putter from tight lies off the green to get it onto the surface.
All in all, Memorial Parks seems like the perfect combination of a challenging track for a professional, while one that is very playable and enjoyable for an amateur. And for the last two years, the pros haven't had an easy time with the difficult tee-to-green conditions and significantly undulating nature of the greens. And with both the Houston Astros and Cadence Bank providing the tournament with a big boost, its place on the PGA Tour schedule is secure.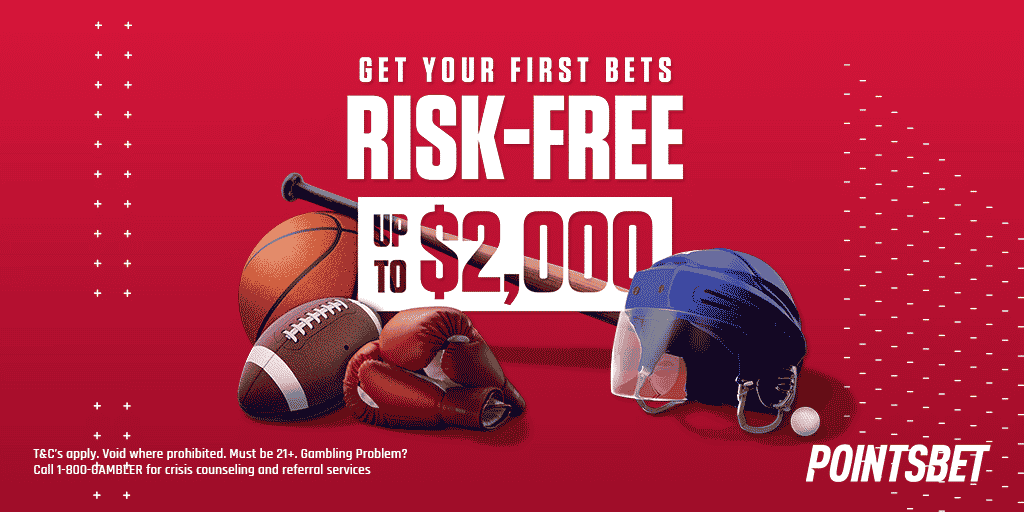 Betting Strategies
Gamblers have been mostly in the dark for three of the last four weeks without past strokes gained data to look at. And while there's a small sample size of what Memorial Park has to offer, we at least have some credible data to break down. Before we do, here are some notable facts about Memorial Park Golf Course:
1. Memorial Park Golf Course is only about 7,000 yards long and plays as a Par 70. But that's a very deceptive yardage. The golf course is much longer than that. There are five Par 3's on the scorecard, with only one that plays over 190 yards (including one that plays as little as 115 yards). All three Par 5's are over 575 yards. And half of the Par 4's play at least 475 yards. With a scorecard like this, you can see Brooks Koepka's fingerprints all over it.
2. The golf course is wall-to-wall bermuda grass. The 2.5 inch bermuda rough can create issues, especially if the greens are firm at Memorial Park. And the greens are MiniVerde bermuda. Unfortunately, there are no other PGA Tour venues that feature this type of bermuda on the greens. However, relying on overall bermuda putting stats should give gamblers enough to work with.
3. The golf course should be pretty firm. Houston had a very dry summer and early fall, including no rain from August until the end of November. The golf course got a little bit of rain last week, but heading into the tournament it should be quite firm. There's a cold front that will move through over the weekend that'll bring some showers. However, the temperatures will struggle to break 65. Expect Memorial Park to be quite the test for the pros this weekend.
4. The first two Houston Opens at Memorial Park averaged ~+0.98 per round from the field. That's the 5th toughest scoring conditions of all regular non-major or FedEx Cup events on the PGA Tour over the last 5 years. Where Memorial Park shows its teeth is around the green. Only Muirfield Village features tougher greenside surrounds of all regular non-major or FedEx Cup events than Memorial Park does. Chipping off of tight bermuda lies onto the undulating greens of Memorial Park is quite a test for the professionals. And with less than average rates of hitting the green in regulation at the golf course, this helps keep scoring higher than most venues.
Next let's take a look at the relative skill set chart of Memorial Park. This should help preview the profile of player who should do well at the 2022 Houston Open: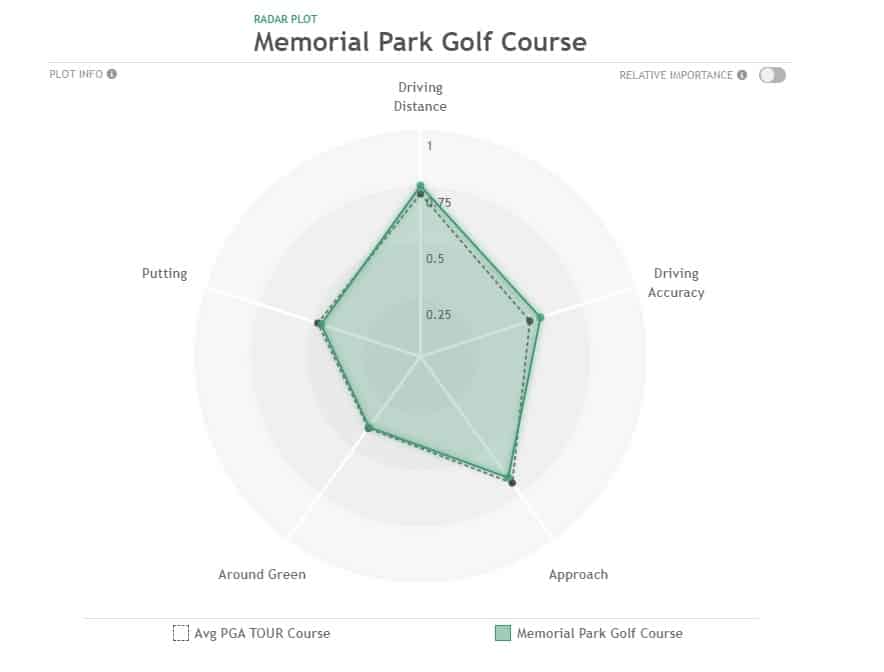 Performance off-the-tee, both driving distance and accuracy, are the two most predictive measurements of success at Memorial Park. It's the only two categories on the chart that have a higher than PGA Tour average in correlation. Performance with the irons, putting and around-the-green are all less than average in terms of predictability.
Off-the-tee as the most predictive measurement of success isn't all that surprising. Brooks Koepka lent a hand in the redesign, and when he's on he's one of the longest and straightest drivers in the world. And the golf course rewards long and straight off the tee. This is evident by some of the names who finished well at Memorial Park. Jason Kokrak, Dustin Johnson, Hideki Matsuyama, Sam Burns, Scottie Scheffler, Brooks Koepka and Sepp Straka all excel off the tee. And accuracy specialists like Joel Dahmen, Russell Henley, and Kramer Hickok also have good finishes because they always keep it in the short grass.
What's surprising, however, is that around-the-green skills aren't as predictive to success. One would think given the difficult greenside surrounds that gamblers should load up on good scramblers. Not so fast. It's possible that they're so difficult that it either only rewards the truly elite while knocking above average players down a peg, or shrinks the gap between truly terrible ones and those who are average to above average.
Lastly, let's take a look at what types of approach shots players will hit into the greens at Memorial Park. This should give a good preview of what types of proximity ranges to target at the 2022 Houston Open:
(2021 Houston Open Approach Shot Distances – Per DataGolf)
Recently, gamblers have mostly targeted shorter approach shot distances during the fall swing. Not the case this week. Almost 70% of all approach shots at Memorial Park will come from over 150 yards.
You will see an above average rate of shots over 250 yards at Memorial Park. Those are primarily the approach shots into the Par 5's should players go for the green in two. As such, there probably isn't a need to drill down into proximity performance from this range as that can be covered with Par 5 performance.
As such, the ranges that gamblers should primarily target is from 150-225 yards. In this range, gamblers will have coverage of approximately 50% of the non-Par 5 approach shot distances at Memorial Park. It'll cover performance from four out of the 5 Par 3's, as well as half of the Par 4's. And given three approach shots should be covered with Par 5 scoring, focusing on these two stats will give gamblers about 70% coverage.
In summary, here's what gamblers should focus on this week:
1. Good performances with both accuracy and scoring from approach shots between 150 and 225 yards.
2. Good performance on Par 5's, particularly longer ones over 575 yards.
3. Good drivers off-the-tee, including those with a good combination of length and accuracy.
4. Elite skills around-the-green is a plus, particularly off tight lies. However, the gap between good to poor scramblers shrinks in difficult conditions such as these.
5. Good history putting on bermuda.
Follow these tips in this preview, and one should put together a solid betting card and DFS lineup for the 2022 Cadence Bank Houston Open.
RELATED CONTENT