Welcome to the Sports Gambling Podcast Network's Top 10 DFS stacks article!! Each week of the NFL season, I will be breaking down the DraftKings main slate to bring you the top 10 DFS stacks. 
"Stacks" in DFS can be defined as; playing two or more players from the same team in a single lineup. Stacking in DFS contests has become the predominant roster construction strategy, particularly for GPP DFS tournaments, with various unique and creative ways to build stacks and maximize your scoring upside each week. 
The most popular stacking options include the skinny stack, the double-stack, the run-back stack, the full-on game stack, and the running back paired with a defense DFS stack.
The skinny stack is traditionally a quarterback paired with a skill position player. The double-stack includes the quarterback and two skilled position players. The run-back stacks usually consist of a quarterback and wide receiver from one team and an opposing wide receiver or running back.
A game stack can include up to five players from a single contest and a 3/2 or 4/1 team ratio, typically involving the quarterback. The running back stacked with defense is just that. 
Each week the stacks in the top 10 will include a variety of these stacks based on the scoring upside and likelihood of cashing in GPP DFS tournaments and cash games.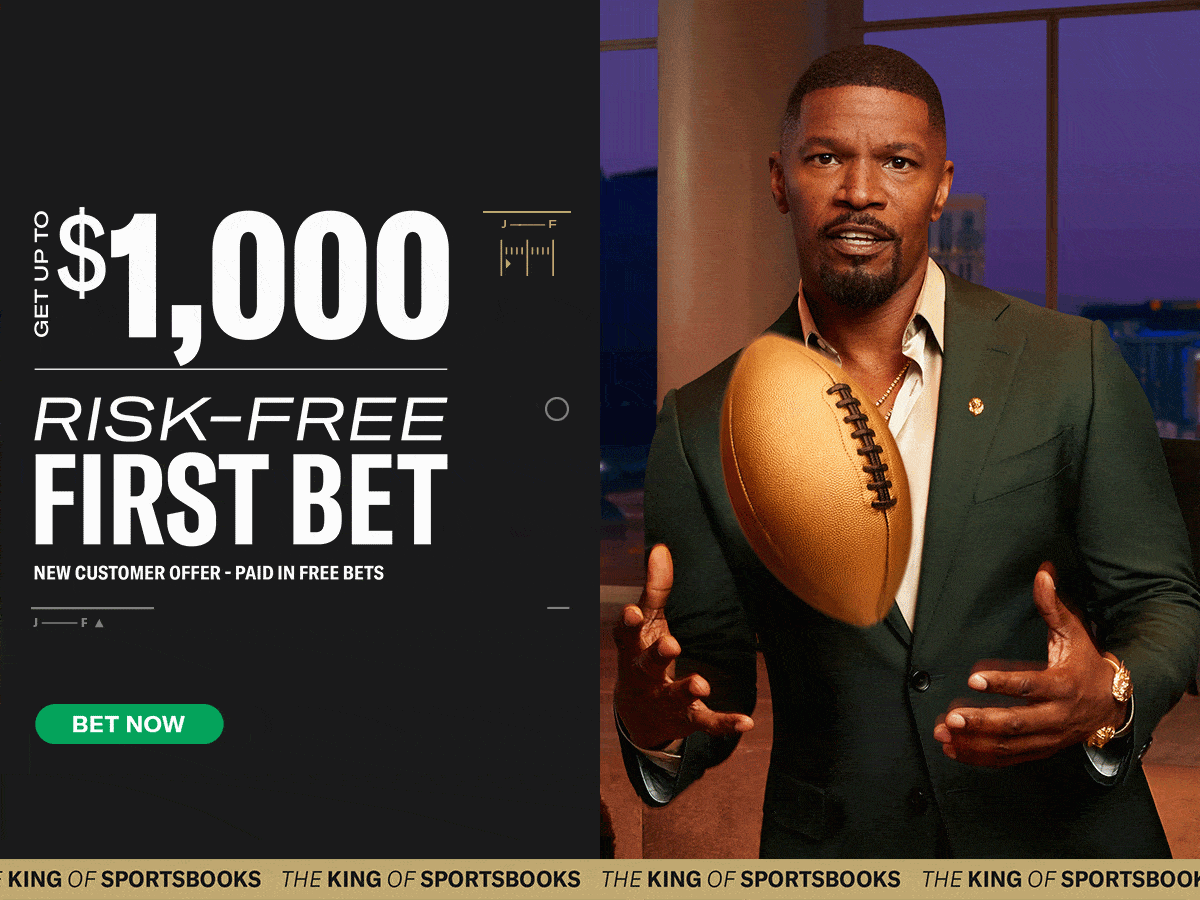 MORE SGPN FANTASY FOOTBALL CONTENT
Week 8 Fantasy Football Injury Report
October Trade Value Chart Update
SGPN Fantasy Football Youtube Channel
---
Top 10 DFS Stacks for Week 8
Jalen Hurts (QB) Philadelphia Eagles
AJ Brown (WR) Philadelphia Eagles
With Josh Allen playing Sunday night, Jalen Hurts is the highest-priced quarterback on the DraftKings main slate this week at $8,400. It's a little expensive, but his upside this week combined with a poor Pittsburgh defensive unit warrants the price hike. Hurts has scored over 24.7 points in four of six games this season.
The two games he failed to score 24 or more points were against Jacksonville in a monsoon and against a Dallas Cowboys defense that only gives up 10-point per game to quarterbacks. Pittsburgh ranks 24th against quarterbacks, giving up 19.07 points per game. Hurts should smash this floor this week in a 30-point potential performance. 
According to PFF, AJ Brown has the top cornerback matchup this week when he faces defensive backs Levi Wallace and James Pierre of the Steelers. Wallace has been particularly terrible ranking 99th in coverage out of 110 cornerbacks. Brown has a 40-45lbs. weight advantage over them both.
Brown's been consistent this season, scoring double-digit points in five of six games. He hasn't scored over 20 DraftKings points since Week, but that changes this week. I expect the Eagles to exploit these favorable matchups all day long, making the Hurts/Brown stack my favorite pay-up skinny stack. I am comfortable playing this stack in all GPP formats. 
Total Cost: $16,000
Players to pair with: Antonio Gibson (RB) Garrett Wilson (WR)
Jalen Hurts passing metrics:

– On target: 80.5 % (3rd highest)
– Bad throws: 11.5 % (3rd lowest)
– Turnover worthy plays: 1.7 % (2nd lowest)
– Completion % above expectation: 1.6 (8th)

Still a game changer as a runner, but taking massive strides as a passer this season.#Eagles pic.twitter.com/UjUe0fCr7K

— Thomas R. Petersen (@thomasrp93) October 25, 2022
---
Tua Tagovailoa (QB) Miami Dolphins
Tyreek Hill (WR) Miami Dolphins
Amon Ra St. Brown (WR) Detroit Lions
Tua Tagovailoa returned from his concussion last week and passed for 261 yards and a touchdown against the Pittsburgh Steelers on Sunday Night. It wasn't his best performance as a Dolphin, but it was encouraging given the last time we saw him play in prime time he has wheeled off the field after being flung on the ground like a ragdoll. 
Shout out to all the haters and naysayers who didn't believe in Tyreek Hill this year. He's not a quarterback-dependent wide receiver by the way. He creates opportunities for quarterbacks to help them pad their stats in reality. He's currently the third-highest-scoring DraftKings wide receiver only five points behind Stefon Diggs who's in first place.
My prediction is by the end of Week 8 Tyreek Hill will be the top-scoring DraftKings wide receiver. 30 points are not out of the question in this matchup against a terrible Detroit Lions secondary that will have no answer for the speedy Tyreek Hill.  This might be my favorite value skinny stack of the week.
To make it interesting and break up some of the chalk, I'm going to add Amon-Ra St. Brown to this stack. St. Brown when healthy has been dominant on the field.  In the games the first three games of the season he was averaging a 30% target share. The Lions are going to be trailing in this matchup and will be forced to throw the football.
I expect St. Brown to see between 9-11 targets this week while playing from behind. The Lions are at home, where they love to score points for their sad fan base. This game is going to shoot. The game's 51-point total is the highest on the slate. Vegas knows best (wink). 
Total Cost: $21,600
Players to pair with: DJ Moore (WR Noah Fant (TE) 
https://twitter.com/B_Shousejr/status/1581982236894953472?s=20&t=F-3SbKlEQ8U9AVLQFt-nYw

---
Daniel Jones (QB) New York Giants
Saquon Barkley (RB) New York Giants
Tyler Lockett (WR) Seattle Seahawks
Last week on my DFS podcast "Chalk Blocked" with Bo McBrayer (AKA Bo_McBigTime on Twitter) I lauded Daniel Jones as a great GPP play. Only to be thwarted by anti-Daniel Jones bias from my co-host, which I understand well has been poisoned on Daniel Jones. He had 69 different offensive coordinators in 3 years. The Giants failed to pick up his 5th-year option so he's a 'Dead Man Walking'…well actually running and then falling down.
Jones cashed in for you if you did listen to me, scoring 31.78 DraftKings points at only $5,100 last week. He's priced up this week to $5,700, but I still think he's a great value play at his price. Traditionally I would not stack a quarterback with a running back from the same team, but the Giants' offense isn't traditional in any sense.
The Giants' offense has literally run through Jones or Barkley, with the pair producing nine out of the 10 top DFS DraftKings performances. The two have connected on 83% of their passes and the Seattle Seahawks have given up the fourth most receiving yards to running backs (357) and 1,077 total yards and seven touchdowns. Barkley is averaging over 25 touches a game and is the second-highest-scoring running back on DraftKings. He's going to run wild this week. 
I feel like this contrarian stack stands alone, but this game is too loaded to not run it back with Tyler Lockett or at least Marquise Goodwin. I love the two-touchdown breakout from Goodwin and his $4,400 is enticing, but I'm rolling with Lockett for this stack attack.
Expect Pete Carroll and Geno Smith the scheme up space for Lockett to exploit an above-average New York Giants secondary. The key to this matchup will be volume and without DK Metcalf in the lineup, I expect the Seahawks to lean heavily on their star wide receiver. This stack is a Milly Maker special. My free gift to you. 
Total Cost: $20,300
Players to pair with: Derrick Henry (RB) AJ Brown (WR)
RBs vs. Seahawks this season:

Javonte Williams PPR RB8
Jeff Wilson RB15
Cordarrelle Patterson RB6
Jamaal Williams RB8
Alvin Kamara RB7
Eno Benjamin RB21
Austin Ekeler RB1

Getting crazy here: Start Saquon Barkley in fantasy football this week

— Ian Hartitz (@Ihartitz) October 26, 2022
---
Kirk Cousins (QB) Minnesota Vikings
Justin Jefferson (WR) Minnesota Vikings
DeAndre Hopkins (WR) Arizona Cardinals
Justin Jefferson is the crown jewel of this stack. I know Kirk Cousins's name comes first but let's talk about Jefferson. He is averaging over 11 targets in his last three games and this week takes on an Arizona Cardinals defense that PFF ranks 29th overall.
Cornerbacks Marco Wilson and Byron Murphy Jr. rank 102 and 60th out of 110 cornerbacks. Jefferson is going to have himself a day. Tell Ian Hartitz to ready the two-touchdown chopper! This also means the Kirk Cousins stack is in play this week at $15,200. It's my cohost at the Fantasy Millionaires Mike "Cash" Collins (AKA @TheRalphMacho on Twitter) Diamond stack of the week. 
It doesn't take a rocket scientist to figure out that running it back with DeAndre Hopkins is it good play in this game. His 14 targets were second to only Mike Evans's 15 last week. With no Marquise Hollywood Brown, Hopkins is the only real wide-receiving threat the Arizona Cardinals have at this time.
I expect him to get close to 15 Targets in this game again. you might as well call them the Arizona DeAndre Hopkins this week. He makes an expensive run back which means not a lot of people will be in this play. (Jim Carrey's Dumb & Dumber voice).  I like it. I like it a lot.
Total Cost: $22,600
Players to pair with: Tyler Allgeier (RB) Tyler Higbee (TE)
He got the grill on? Yeah, Justin Jefferson going off today.pic.twitter.com/FPZs6j2eCx

— Overtime (@overtime) October 16, 2022
---
Kyler Murray (QB) Arizona Cardinals
DeAndre Hopkins (WR) Arizona Cardinals
Justin Jefferson (WR) Minnesota Vikings
You didn't think I was going to have a Kirk Cousins stack and not have a Kyler Murray stack did you? Kyler Murray is more expensive this week so the value might not be there but this game is predicted to shoot out according to Vegas. The 49-point total is the second-highest total on the slate with both offenses featuring star-wide receiving talent that is capable of propping up a high-scoring quarterback performance.
Murray has something Cousins doesn't though, and that's his rushing upside. He is currently averaging 5.8 yards per carry and has two rushing touchdowns to go along with 263 rushing yards. With 173 of those rushing yards coming in the last three games, Murray's mobility has been increasing. I'm not confident enough to play him naked though.
If Hopkins is too expensive for your build, you should consider Zach Ertz at $5,100 a great WR2 option masquerading as a tight end. Shhh. I was only supposed to give you one stack, keep this sub-stack to yourself. Murray is only projected 5% rostership, making him a leverage play this week if you are trying to avoid the 13% Tua chalk. Running it back with Jefferson is the most expensive, but he has the greatest upside of any wide receiver not named Tyreek Hill this week. 
Total Cost: $24,000
Players to pair with: Raheem Mostert (RB) DJ Moore (WR)
https://twitter.com/AZCardinals/status/1584723977758420992?s=20&t=F-3SbKlEQ8U9AVLQFt-nYw
---
Derek Carr (QB) Las Vegas Raiders
Davante Adams (WR) Las Vegas Raiders
Chris Olave (WR) New Orleans Saints
Derek Carr watched like the rest of us last week as Josh Jacobs rushed for 143 yards and three scores. All he had to do was turn around and hand him the ball really. If that's what you think you could not be more wrong. Carr looked great last week, passing for 241 yards, one touchdown, and a 116-passer rating. He just didn't score a lot of fantasy points. This week he faces a New Orleans Saints secondary that ranks 28th in the NFL against wide receivers, giving up 38 fantasy points per game. They have already conceded over 1,300 total yards and nine touchdowns. Need I say more?
Davante Adams has quietly been averaging 21.2 DFS points per game, seventh-best in the NFL. Last year Adams averaged 23 points per game, which ranked second to only Cooper Kupp. This season has more touchdowns through the first seven weeks, five-to-three, but he has 239 fewer receiving yards and receptions. His projected rostership is currently around 12%, making him a leverage play this week and a great pay-up stacking option to pair with Carr. 
Michael Thomas did not practice again today and is trending towards being out again for week eight. At only $6,000 Chris Olave is a great value this week no matter who the New Orleans Saints' starting quarterback is. Fingers crossed it's slinging Jameis Winston. Olave has been averaging 10.6 targets in his last five games and has games with 13,13, and 14 targets. With Thomas doubtful and the Saints home underdogs, expect Olave to see double-digit targets again this week. Running him back in this back stack is one of my favorite plays for smaller GPP contests. 
Total Cost: $20,500
Players to pair with: Rhamondre Stevenson (RB) Pat Freiermuth (TE)
Davante Adams:

☠️58 targets
☠️0 drops pic.twitter.com/ivXLf5kTD2

— PFF Fantasy Football (@PFF_Fantasy) October 25, 2022
---
Rhamondre Stevenson (RB) New England Patriots
Garrett Wilson (WR) New York Jets 
Rhamondre Stevenson, more like Rha"Grown-Ass Man"dre Stevenson if you ask me, and you did since you are reading this, you scoundrel. Stevenson has the New England Patriots starting running back job and no one has more wet dreams about establishing the run than Bill Belichick. The Patriots currently rush the football seventh most at a 48% rate. He out-snapped Damien Harris 40 to nine in Week 7 and saw 19 opportunities to Harris's five, including eight targets. Stevenson is only $6,400 and he is currently projected 19% rostership this week. The secret is out. 
The New York Jets have thrown the football 61% of their snaps through seven weeks of the season. Last week they only passed the ball 44% of the time. Breece Hall went down last week with a season-ending ACL injury and the Jets promptly traded for Jaguars running back James Robinson to sure up their rushing attack. Despite their best attempts to rush the ball this week, they are going to have to pass the football at least 25 times. Garrett Wilson is ridiculously 
Total Cost: $10,600
Players to pair with: Anyone
Rhamondre Stevenson retained an every-down role despite the return of Damien Harris on Monday Night Football.

✅ Snaps 77%
✅ Rush Atts 69%
✅ Route Participation 69%
✅ Target Share 32%
✅ Passing Downs 100%
✅ Inside five-yard line 100%

— Dwain McFarland (@dwainmcfarland) October 25, 2022
---
Cooper Kupp (WR) Los Angeles Rams
George Kittle (TE) San Francisco 49ers
Both Matthew Stafford and Jimmy Garoppolo haven't played well enough to warrant them being included in this game stack. I am leaving them both off because I don't think that either one does anything other than support one pass-catcher this week. Cooper Kupp is the obvious choice from the Rams' side of the ball. He's currently averaging 27-points per game and leads all NFL wide receivers averaging 12 targets per game. His 31% target share is top three in the NFL for wide receivers and more than all the other wide receivers on the team when you add up their target share percentage. This play makes itself. 
Deebo Samuel is currently doubtful for Sunday's tilt with the Rams. George Kittle has been hot for the last two weeks. Turning 18 targets into 14 receptions for 181 yards and a touchdown. He's avered 19 points in those two games. Christian McCaffery will soak up a few of Deebo's targets, but I expect Kittle to be the primary beneficiary in Samuel's absence. Kittle's $5,700 DFS cost is the most expensive tight end on the slate this week by $600 over Zach Ertz. Currently, Kittle is projected to pick up 5% rostership which makes him a leverage play in GPP tournaments. I will be above the field on him this week. 
Total Cost: $15,300
Players to pair with: Anyone
https://twitter.com/NFL_DovKleiman/status/1585700606991163392?s=20&t=ZdPuWVeJV2YNBuZvcetPxg
---
Geno Smith (QB) Seattle Seahawks
Marquise Goodwin (WR) Seattle Seahawks
Saquon Barkley (RB) New York Giants
The Giants' defense has been good this year. But they haven't faced….checks notes….Geno… double-checks notes…Geno Smith is tied with Justin Herbert for 7th in quarterback points per game with 19.1. I know, I am just as shocked as you are to find this out.
Emboldened by my newfound confidence in my data I blindly ignore DK Metcalf's absence from the lineup and of course stack Smith with…checks notes…Marquise…double-checks notes…Marquise Goodwin. Wow. Talk about staying frosty in DFS. At only $4,400 this week, and the no DK, like I mentioned before, this could be the perfect low-priced storm for scoring cheap points this week. 
I've already sung Barkley's praises in this article once, but the boss wants content and that's what I produce! Barkley has scored 18 or more points in six of seven games and has scored double-digit points in all seven games this year. His 23 red zone opportunities are third most in the NFL behind Joe Mixon and Nick Chubb, both of whom are not on this slate. Barkley is a smash play this week and I will be head-over-heels above his 20% rostership in my GPP builds. 
Total Cost: $18,300
Players to pair with: Tyreek Hill (WR) Zach Ertz (TE) 
Wrote on Geno Smith's "Insane Untapped Potential" 5 yrs ago & his identical career start to Drew Brees. I was ridiculed. In 2022, reject any narrative that Geno is a "feel good story", and not a young Black QB who lost yrs & millions by being denied support given white ones. https://t.co/Bb0CG1rLM0

— ChuckModi (@ChuckModi1) October 24, 2022
---
Derrick Henry (RB) Tennessee Titans
Dameon Pierce (RB) Houston Texans
Most folks in Houston Texas are under the impression that the McNair Family owns the Houston Texans. But if you check the fine print it actually is Derrick Henry. In his last three games against the Texans, he has rushed for 671 yards, 223 per game, with eight rushing touchdowns. He scored 43, 42, and 39-points in those matchups. I'm sure that the Texans have improved their rush defense this year though.
Let me check the stats. Apparently, they rank 32nd out of 32 teams against running backs so far in 2022. They are giving up close to 32 points per game. This includes 10,44 total yards and nine touchdowns to running backs. Play the chalk.
Dameon Pierce has scored double-digit DFS points in four straight games and is averaging 20.75-points during that four-game stretch. He's been averaging 20 carries and 23.5 total touches per game. Look for the Texan to utilize Pierce in the passing game more this week against the Tennessee Titans.
They give up an 80% catch rate to running backs. Pierce is averaging five targets per game over the last three weeks. I expect Pierce to be a goal-line threat as well this week. The floor is 18 points and the ceiling is 28 points. Stacking these backs breaks up Pierce's 18% and Henry's 14% chalk. You are welcome. 
Total Cost: $12,900
Players to pair with: Anyone 
Derrick Henry last three games vs. the Texans:

32-211-3
22-212-2
34-250-2

— Ian Hartitz (@Ihartitz) October 26, 2022