The NFL Trade Deadline is November 1st at 4 pm eastern. There is usually more hype than actual substance, but the NFL continues to be more like fantasy football. These young GMs were crazy this offseason with a lot of action. We have already seen some trades, two of which involved Running Backs. Let's talk about trade candidates and rumors going into the deadline. At the end, I will give you seven players that I think will be traded with three landing spots each.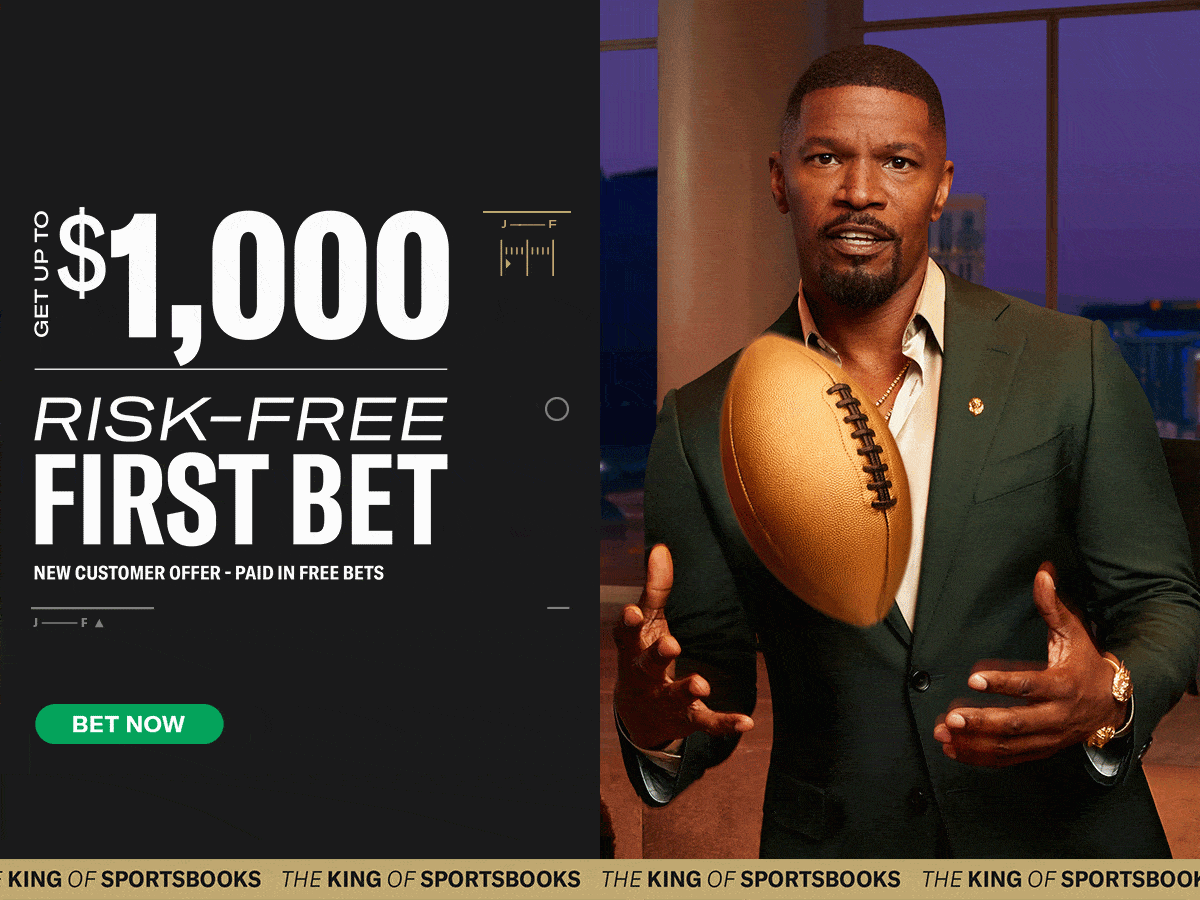 MORE SGPN FANTASY FOOTBALL CONTENT
Week 8 Fantasy Football Injury Report
October Trade Value Chart Update
SGPN Fantasy Football Youtube Channel
---
NFL Trade Deadline Quarterbacks
There are no reports of any Quarterbacks trades potentially happening aside from any injuries in Week 8.
---
NFL Trade Deadline Running Backs
We know that several teams made attempts to trade for Christian McCaffrey who ultimately went to the 49ers. The Rams offered a package rumored to be a 2nd, 3rd, and a 5th. It was also reported they had offered Cam Akers as part of a package. The Eagles and Broncos also made offers for McCaffrey according to Sports Illustrated. Both teams only offered a 3rd and a 4th. The Buffalo Bills reportedly offered a 2nd round pick for McCaffrey. Jeremy Fowler is reporting that teams believe it will only take a 4th round pick for Kareem Hunt.
---
Antonio Gibson – RB – Washington Commanders
Following back-to-back RB1 fantasy football seasons, Gibson has fallen out of favor with the Commanders. Gibson has struggled with fumbling issues and pass protection, enough for the team to demote him to kick return duties. Gibson is still a talented back who could be a prize for those who missed out on McCaffrey or miss out on Hunt. If any of the contenders lose a Running Back this week, his market could heat up.
---
Cam Akers – RB – Los Angeles Rams
Cam Akers and the Los Angeles Rams both have been pretty clear that they are parting ways. Whether Akers is traded or cut, it is clear that he will be in a new uniform soon.
---
Kareem Hunt – RB – Cleveland Browns
Kareem Hunt had a two day hold out this offseason as he looked for a new contract. The holdout ended quickly, no contract extension was given. Hunt started the season out being heavily used, but he has been phased out recently. This looks to be a sign that the team is ready to move on. Hunt is a free agent in 2023 and with his cap number, it makes sense to move him. They also have solid depth behind Nick Chubb with D'Ernest Johnson and Jerome Ford.
---
Zack Moss – RB – Buffalo Bills
The Buffalo Bills were rumored to be shopping Moss this offseason who is a free agent in 2023. Moss looked really good in limited work this season. The Bills used a high pick on James Cook in the draft and could bring in another back. Moss could be the odd man out in this scenario.
---
Melvin Gordon – RB – Denver Broncos
The Broncos very publicly showed where they are with Melvin Gordon.  Gordon is more likely cut than traded, but he does appear on his way to a new team.
---
Ronald Jones – RB – Kansas City Chiefs
Jones went from rumors of him taking the backfield over to him being on the roster bubble. He has been non-existent this season and could use a fresh start.
---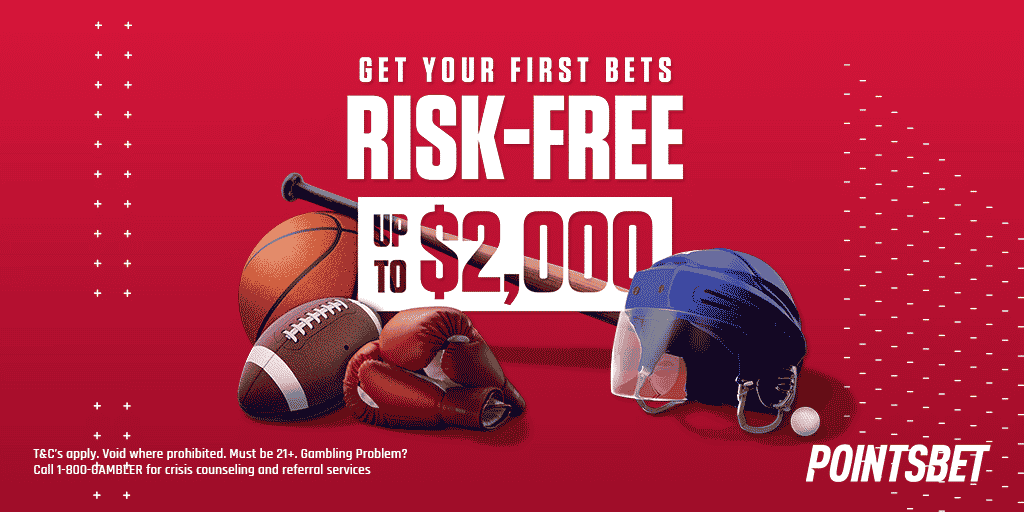 NFL Trade Deadline Wide Receivers
it is reported that several teams have made calls regarding Texans' Wide Receiver Brandin Cooks. Dov Kleiman reports the three teams that have contacted Houston are the following: Chiefs, Packers, and Rams. Jordan Schultz reports that there is significant interest in Chase Claypool from several teams. No teams were reported and similar reports have been floating around regarding Jerry Jeudy.
---
D.J. Moore – WR – Carolina Panthers
D.J. Moore is reportedly not being traded and is seen as a cornerstone piece for the Panthers. However, the Giants were also not trading O'Dell Beckham Jr. Moore owners can only hope he gets traded.
---
Jerry Jeudy/K.J. Hamler – WR – Denver Broncos
The Broncos are reportedly close to being sellers and a loss this weekend to the Jaguars in London could do it. Both Jerry Jeudy and K.J. Hamler have been rumored to be gaining trade interest.
---
Brandin Cooks – WR – Houston Texans
Brandin Cooks has six 1,000-yard seasons with three different teams.  Cooks has been rumored to be on the move since last year and I think it does happen. Cooks is a little older and has a bigger cap number. In a shallow market, he should be a sought-after target.
---
Chase Claypool – WR – Pittsburg Steelers
Chase Claypool had an amazing rookie season and it has been a rocky ride since then. He announced his replacement at the NFL Draft and with him being a free agent in 2023, he is very likely to be moved.
---
Kendrick Bourne – WR – New England Patriots
The Patriots essentially replaced Bourne with a younger and faster version of himself when they drafted Tyquan Thornton. Bourne was an amazing pickup for them last season, but his role diminished quickly.  Now that Thornton is healthy, Bourne could be out of town quickly
---
Denzel Mims – WR – New York Jets
Denzel Mims' situation has been frustrating to watch. Mims had some hype behind his name at the draft and then landed on the Jets. The Jets have just continued to acquire Wide Receivers to fantasy managers' dismay. The Jets seem to do anything they can do to avoid playing him. Last year they were forced to play Mims and he played extremely well.  H is reportedly back on the block and could be on the move with him being a free agent in 2023.
---
NFL Trade Deadline Tight Ends
The league overall has a shortage of Tight Ends. There were some rumors early in the season regarding Mike Gesicki being on the trade block. He is a free agent in 2023, but he seems to be fitting in very well with this offense. I don't think he gets traded.
---
NFL Trade Deadline Predictions:
Kareem Hunt – RB – Cleveland Browns
Kareem Hunt does seem to be on the James Robinson path. He was heavily involved early on and really doesn't seem to be a part of the team anymore. Unless there is an undisclosed injury, it looks like they are saving him for a trade. An injury this weekend could change this one, but I love these three spots for him.
A very logical team would be the Kansas City Chiefs. Hunt was a league-leading rusher there and the connection with the team is still there. The next obvious option is the Los Angeles Rams. They have Darrel Henderson as their lead back and Kyren Williams could be in the mix, but Hunt would be a perfect fit for them. We know they could care less about draft picks and with them missing out on McCaffrey, this could be their next move. The Buffalo Bills were reportedly in the market for McCaffrey as well as which is why they would be a logical spot for Hunt. Hunt offers a great combination of rushing and receiving that would complement this high-flying offense.
---
Antonio Gibson – RB – Washington Commanders
I think we all would love to see Antonio Gibson traded.  I think there are a ton of great spots for him and any injuries this weekend could open up other possibilities. Gibson is a talented runner and has shown great receiving ability as well. This coaching staff has not really used him as a pass catcher and we are still dreaming of that for him. Gibson is still young and could offer a longer-term return than some of the other options.
The Washington connection draws me straight to Los Angeles. Gibson is a big back with great hands, not sure why he is not already a Ram. Another interesting landing spot for Gibson would be the Miami Dolphins. The Dolphins have a plethora of backs, none of which have the cleanest bill of health. Gibson would immediately be the #2, and if Mostert went down, he would be an instant RB1 in that offense. The Los Angeles Chargers would be another interesting spot for Gibson. The team brought in Sony Michel to back up Ekeler and that hasn't really panned out. Gibson would be a nice compliment to Ekeler as well as offer a potential long-term option.
---
David Montgomery – RB – Chicago Bears
David Montgomery is a free agent next year and the team can't deny what we all see with Herbert. This is a team that has a lot of needs and could use as many picks as possible. Montgomery offers a three-down skillset and there are many teams in need of a young starting Running Back. The Buffalo Bills could use a more physical runner and Montgomery would complement Singletary as well. The Eagles have been in talks for another back. The Chiefs would be a surprise team, but they have a connection with Ryan Poles. They might not be done yet, don't sleep on the Chiefs.
---
Cam Akers – RB – Los Angeles Rams
I will give you three teams before Week 8 that could be in the market for Cam Akers. The first is the Philadelphia Eagles who like to stock-pile talented backs. Sanders is a free agent here soon and they are rumored to be looking for someone to put next to him.  The Buffalo Bills would make a lot of sense for Akers too and he makes sense for them. The Miami Dolphins would be another option. Again, Akers could just be outright cut or waived. Nonetheless, the Dolphins collected backs this off-season, I wouldn't be surprised if they did it again. McDaniel is familiar with Akers and was quick to bring in other Running backs from the NFC West this offseason.
---
Damien Harris – RB – New England Patriots
It is pretty evident that Harris is the second option for the Patriots and Stevenson is the better back. The Patriots drafted two Running Backs this past draft on top of Stevenson the year before. Harris is a free agent next year and is not likely to return. Any team that is looking for depth as well as one that could handle a starter's workload would be calling. The Eagles, the Ravens, and the Chargers all make sense here.
---
Brandin Cooks – WR – Houston Texans
A team that has a lot of youth and could use a veteran Wide Receiver is the Packers. The Packers are always rumored to be in the market, let's see if they actually pull the trigger. Cooks gives them a veteran presence and offers a skill set that would complement their current roster. Additionally, they need to make #12 happy after letting his top target leave this offseason. My second option for Cooks would be the Los Angeles Chargers. The Chargers are in a great spot and with both of their top pass catchers injured, it makes too much sense. I will throw a dark horse team in there and that is the Tampa Bay Buccaneers. The Julio experiment is not working out and Tom Brady wants to win now. Cooks and Brady have played together before, it would take one Instagram message from Brady to make this happen.
---
Chase Claypool – WR – Pittsburg Steelers
The Pittsburgh Steelers have never finished below .500 under Mike Tomlin. Nevertheless, that might happen this year. The way their season is going and with Claypool likely not being resigned, it makes sense to try to move on from him. The relationship between him and Tomlin has reportedly been rocky. The fan base has also been frustrated with Claypool for some immaturity. Where could Claypool go that wouldn't care about that, the Dallas Cowboys? Jerry Jones doesn't care about off the field and they also have a need outside of CeeDee Lamb. Claypool would be a great compliment to Lamb as Jalen Tolbert doesn't seem to be working out.
---
Denzel Mims – WR – New York Jets
Mims has lost his entire rookie contract by playing for the Jets and hopefully he gets a new landing spot here soon. I do think it is likely he is moved and I do foresee a market for him. The first team wouldn't require him to move at all. The New York Giants have a need at receiver and both Daboll as well as Schoen are familiar with Mims. Last year Mims broke out against the Giants for 91 yards and a touchdown. The next team would be the aforementioned Packers. The Packers were someone rumored to be interested in Mims during the draft, maybe he finally lands there. The last would be the Baltimore Ravens who are in desperate need of playmakers outside of Mark Andrews.
---
Jerry Jeudy – WR – Denver Broncos
Jeudy has been unhappy and his career has not gone as we all expected. A loss in London could send this team into a full rebuild and this team used all of its picks to acquire Russell Wilson. They could use Jeudy to recoup some of those picks. Jeudy is coming up on a new contract and Denver would be smart to try to get what they can. Jeudy would be a good fit on about 32 teams, it is hard to find a team that wouldn't need a player of his caliber. The contract situation would rule some people out and the draft capital that it would cost would rule out some others.
A team that I could see making this move would be the Dallas Cowboys. The Cowboys are regretting trading Amari Cooper and could bring over another Alabama wideout that is much cheaper in Jeudy. The Bills would be a prime spot for any player that can could man the slot. McKenzie doesn't seem to be working out and this is a position that thrived in this system. The Packers love route runners and they spent the offseason collecting athletes. Rodgers has thrived with great route runners and that is Jeudy's calling card. Put him with Rodgers, and let's finally see him thrive.
---
D.J. Moore – WR – Carolina Panthers
The Panthers have been adamant that they are not trading Moore, but we have seen this happen. With how fast the rookies are hitting and how expensive Wide Receivers are, it makes sense from a financial standpoint. Plus, Moore is obviously not happy in Carolina. Carolina could do the right thing and trade him. There would be many suitors and it would allow them to load up on picks.
D.J. Moore to the Ravens would be a dream that many Ravens fans are already trying to believe into existence. The Buffalo Bills have been trying to figure out their slot situation as well and Moore would go wild in that offense. The Chargers would make a lot of sense too with Keenan Allen's age and health in addition to the recent injury to Mike Williams. This team is in a really tough division and you need to have some firepower if you want to compete with the Chiefs as well as the rest of the AFC.
---
Mike Gesicki – TE – Miami Dolphins
Gesicki has been playing great and it would be hard to see him leaving the Dolphins. The Dolphins may have a cap situation and moving him might just make more sense as he is due a new contract this offseason. Gesicki would be someone that would fit really well on the Buccaneers who have missed Gronkowski. We know Brady likes a good Tight End and Gesicki would be a natural fit. The Green Bay Packers are in need of pass catchers and even with Tonyan on the roster, Gesicki who is really an oversized slot would fit in nicely. Another team would be the New York Giants. We know that Daboll and Schoen are familiar with him from their AFC East days.
---
Thanks for checking out this NFL trade deadline article! Check back daily for more fantasy football updates.
RELATED CONTENT