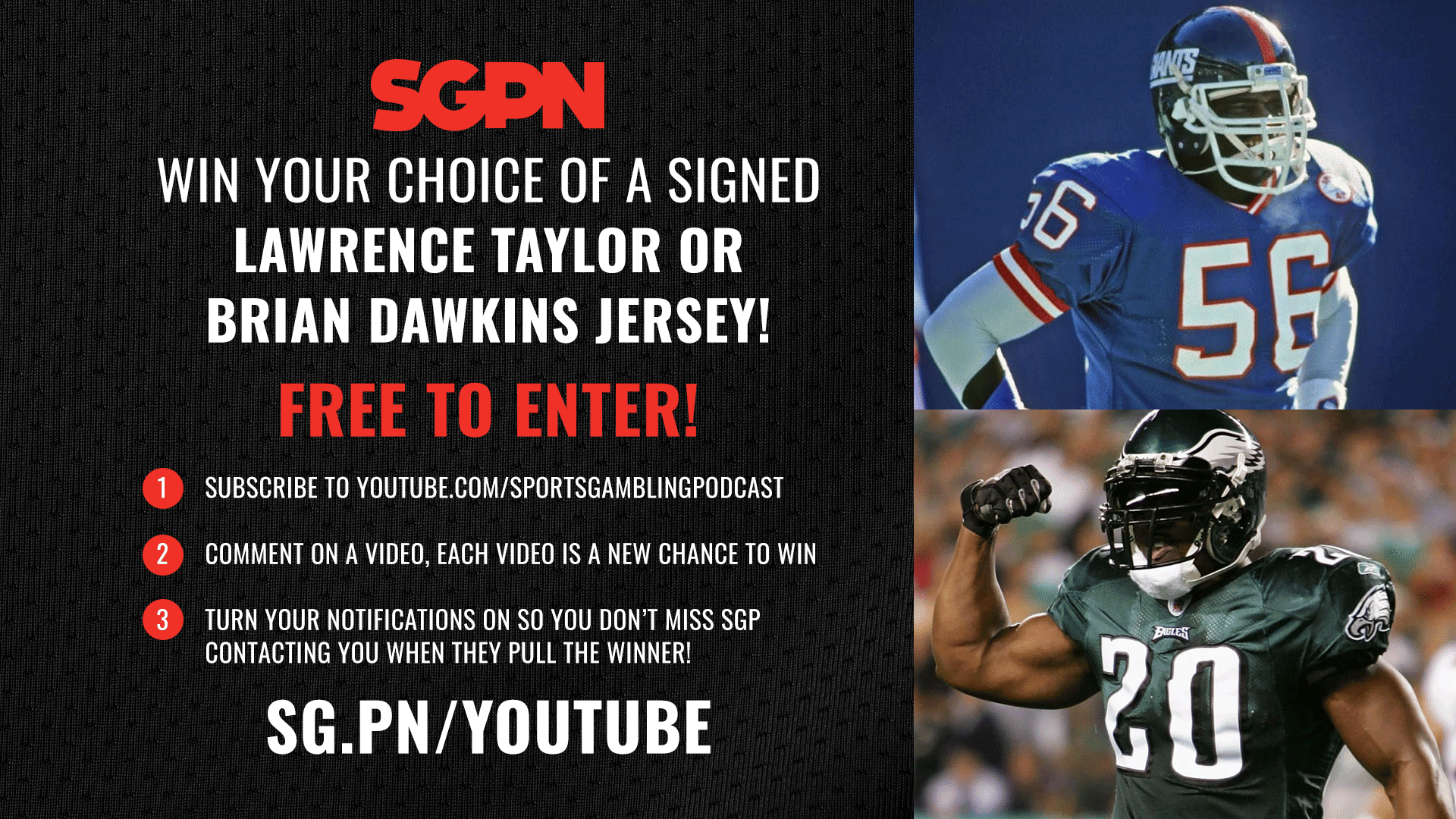 Sports Gambling Podcast Jersey Giveaway!
Degen's Rejoice! SGPN has an opportunity that you simply cannot miss with a jersey giveaway. Starting now, you have a chance to win YOUR CHOICE of an autographed Lawrence Taylor jersey or an autographed Brian Dawkins jersey. Yes, you read that correctly! You have your choice in owning a piece of history. Two of the greatest defensive players in the history of football. Two legends of their respective teams and two legends of the NFL. A truly epic and show-worthy addition to any man cave.
Now, you may be asking yourself; How do I get in on an opportunity like this? It is so simple and even better, it's free! Just follow the steps below on how to enter the free contest for this awesome jersey giveaway from SGPN! Degen Nation, don't miss out on this! you can get in on this massive jersey giveaway right now!
HOW TO QUALIFY FOR THE JERSEY GIVEAWAY:
After you've subscribed, go comment on SGPN's latest videos. Each video is a new chance to win.

Finally, turn those notifications on. If you win, the guys at SGPN will notify you! It's really that simple and it's free!