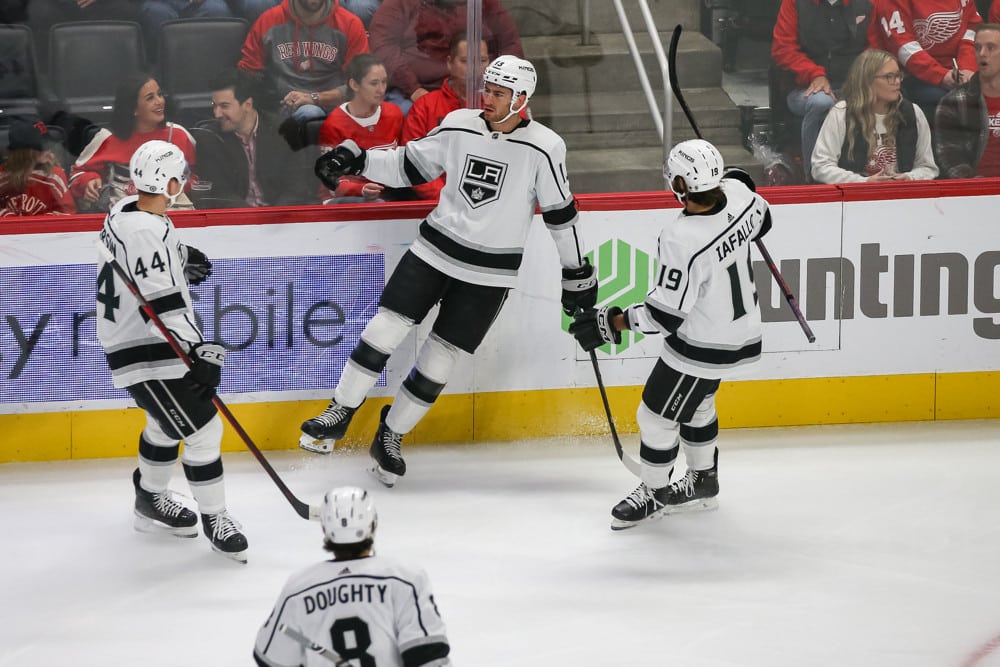 I tied in my points-based fantasy hockey league last week. TIED! Unbelievable. But I wouldn't have even done that well if I hadn't scrambled and made some fantasy hockey waiver wire moves heading into Sunday. Here are ten players you can make a move for to help get your team over the hump this week. And hopefully not tie.
(only includes players rostered in less than 50% of Yahoo Fantasy leagues; stats listed are after Tuesday's games)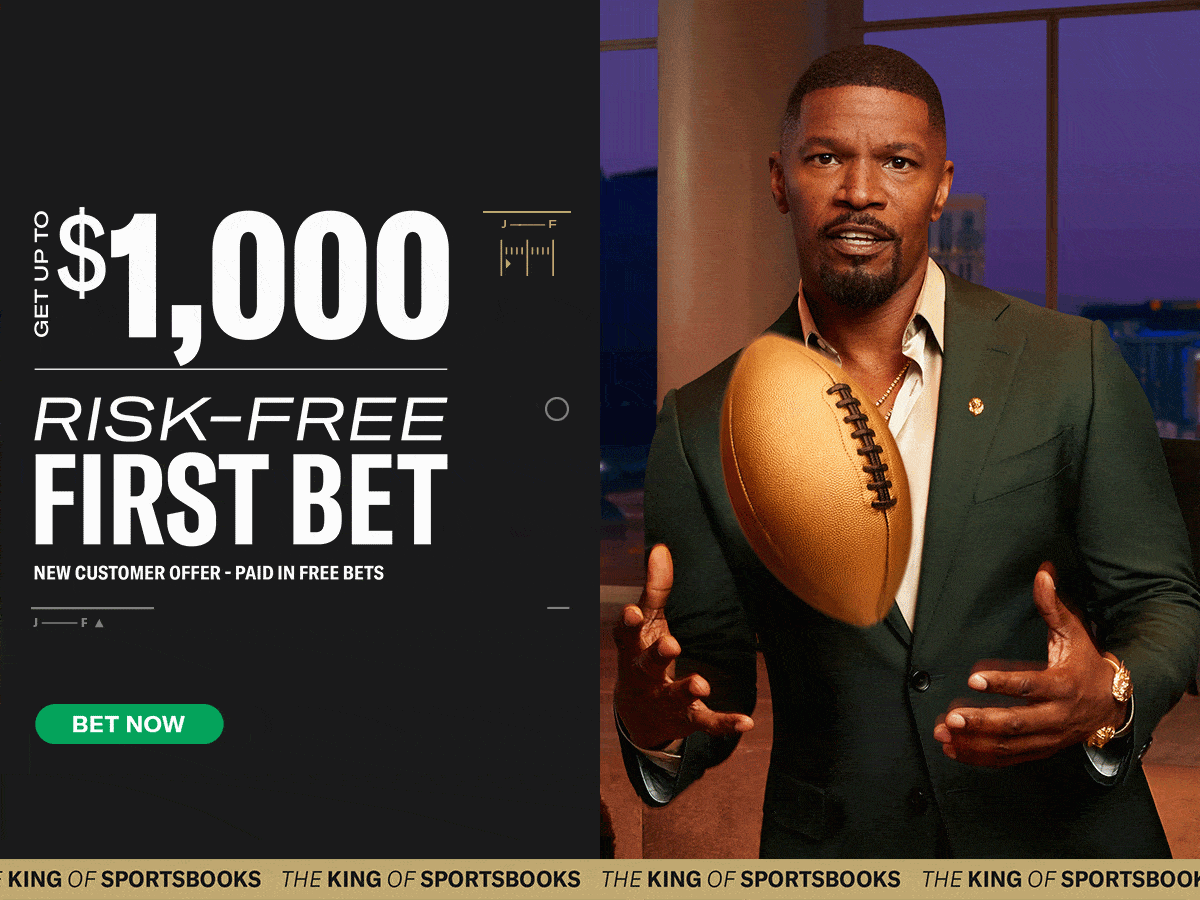 Best Fantasy Hockey Waiver Wire Pickups: Forwards
Gabriel Vilardi – Los Angeles – LW/RW – 38% Rostered
(5 G, 4 A, +0, 2 PPP, 19 SOG, 3 BLK)
Gabriel Vilardi was bound to slow down after his blazing start, and he has. However, after posting a couple of duds to start last week, he broke through again Tuesday night, tallying a goal, an assist, a power play point, and four shots on net. He's already topped the stats he put up last season in 25 games, but it may still be too early to jump off of him just yet.
Reilly Smith – Vegas – LW/RW – 20% Rostered
(1 G, 4 A, +5, 0 PPP, 27 SOG, 4 BLK)
Vegas winger Reilly Smith makes his debut on our list on the back of assists in three of his last four games. His 27 shots on goal this season put him in a tie for 16th in the whole league, and tops among the Golden Knights. With his 3.7 shooting percentage by far the lowest of his career (11.9% for his career), he's bound to get some better luck going forward and vastly increase his current total of one goal. Definitely a guy worthy of a pickup
---
Best Fantasy Hockey Waiver Wire Pickups: Defensemen
(0 G, 3 A, +7, 0 PPP, 9 SOG, 22 BLK)
We're going heavy on the Golden Knights this week, suggesting you take a look at defenseman Brayden McNabb as well. He's got assists in two straight games, and his +7 is tied for seventh-best in the NHL this season. Hopefully, your league counts blocked shots – if so, McNabb is your man. He led the league with 179 last season, and his 22 thus far is third-best this year.
Matt Roy – Los Angeles – D – 18% Rostered
(3 G, 1 A, -1, 0 PPP, 19 SOG, 19 BLK)
Matt Roy was kept off the traditional scoreboard in his three games this past week, but he made up for it in other areas. He was +1 for the week, with seven shots on net and five blocked shots. Guess we shouldn't have counted on him scoring 50 goals this season while patrolling the Kings' blue line, right?!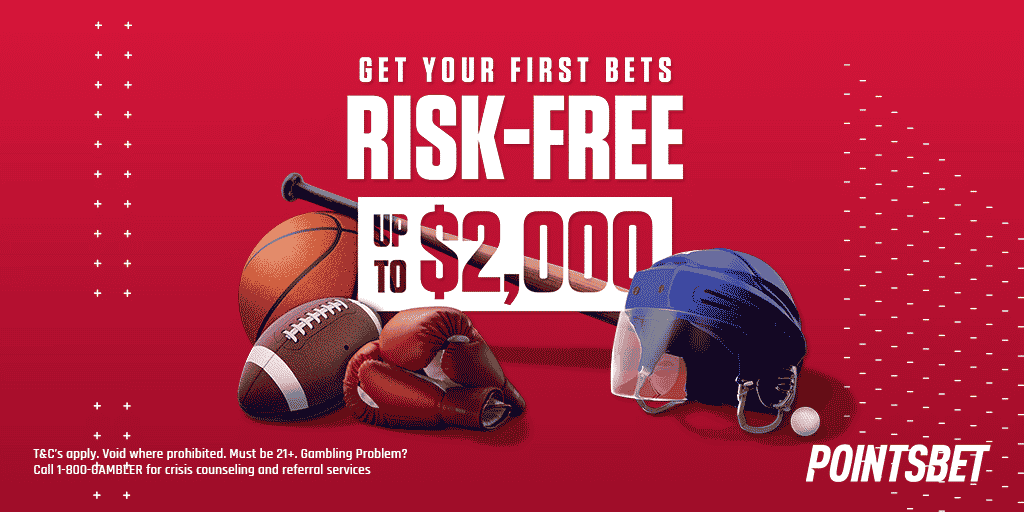 Best Fantasy Hockey Waiver Wire Pickups: Goalies
James Reimer – San Jose – G – 38% Rostered
(2 W, 15 GA, 180 SV, 1 SHO)
The Sharks won a game! Not only a game, but TWO games! And James Reimer got both the wins, including a shutout against the Flyers. Ya, he was a sieve against Vegas (there's that team again), but he's done enough this season to get himself out ahead of Kaapo Kahkonen for the #1 spot between the pipes. The fourth-ranked fantasy goalie this season is definitely worth an addition to your roster.
Jake Allen – Montreal – G – 40% Rostered
(2 W, 13 GA, 144 SV, 0 SHO)
Another #1 netminder on a crappy team worth looking at is Montreal's Jake Allen. No, the Habs aren't going to win many games this year, but it probably isn't going to be due to negligence on Allen's behalf. His 2.62 goals against is tied for 19th best in the NHL, and his .917 save percentage is tied for 16th best. These marks are both by far his best since putting on a Canadiens jersey, so hopefully he can keep it up.
Related Content: