The PGA Tour returns stateside for a trip to the Palmetto State! It's the 2022 CJ Cup at Congaree Golf Club in Ridgeland, South Carolina. As always, here is your early deep-dive on the 2022 CJ Cup and a preview of how to bet. In addition, listen below to the Golf Gambling Podcast for more information about golf betting.

2022 CJ Cup Preview – The Field
This week's CJ Cup will feature, hands down, the best field this fall. 15 of the Top 20 golfers in the world will make an appearance at the 2022 CJ Cup. Highlighting the field is World #1 Scottie Scheffler, Rory McIlroy, Jon Rahm and Justin Thomas.
There's also a number of stars who played last week at the ZOZO Championship and will attempt to fight off jet lag and show well at Congaree. These players include Viktor Hovland, Collin Morikawa, Tom Kim, Cameron Young, Hideki Matsuyama and Sungjae Im. While it may appear as though they're behind the eight ball, it's not a death sentence. Most recently, Abraham Ancer played the Tokyo Olympics, and then the following week won the WGC FedEx St. Jude Invitational in Memphis. These players might be a little undervalued should narrative street discount their odds.
For the full field, click here.
2022 CJ Cup Preview – The Golf Course
The CJ Cup has struggled to find a permanent home since the COVID pandemic. In normal times, this tournament would be played at Nine Bridges on Jeju Island in South Korea. However, COVID restrictions in the country still do not permit the PGA Tour from visiting there. As such, for the third straight year the CJ Cup has bounced around to yet another Tom Fazio design. For 2022, it finds a home at the Congaree Golf Club in Ridgeland, South Carolina.
Congaree Golf Club sits 30 minutes north of Savannah, GA in the heart of the low country in South Carolina. In 2014, Tom Fazio began to convert a former plantation homestead into a sweeping, wide-open 18-hole track. Fazio and his associates laid out the routing on the open land before moving significant amounts of dirt and land to fit his vision into the property: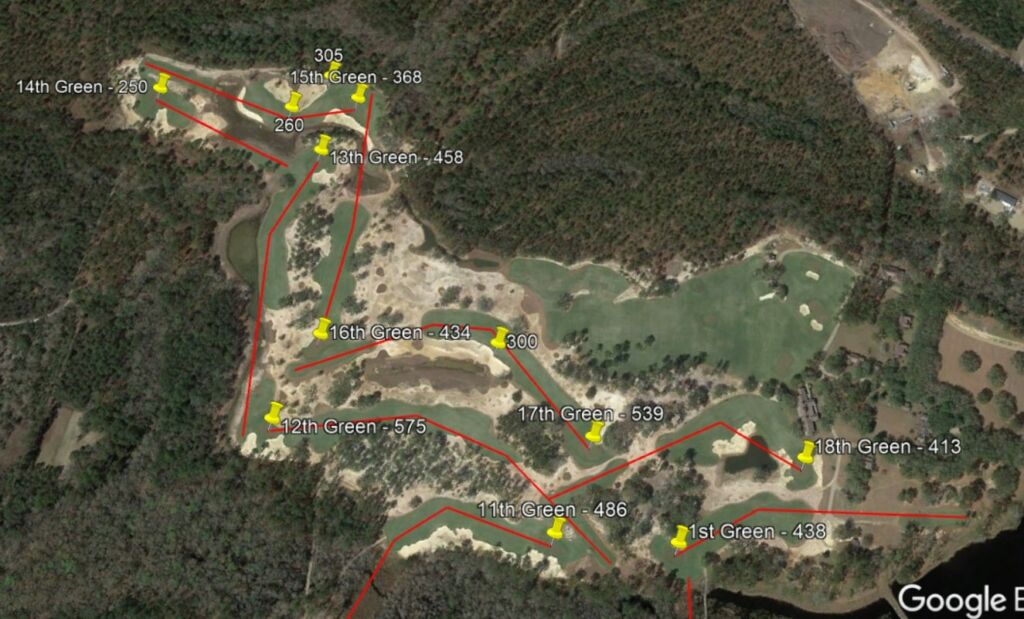 Congaree at its maximum can play up to 7,700 yards. It features wall-to-wall Bermuda grass fairways and greens. But while the golf course has measured scorecard yardages, there are no actual tee boxes. Players are free to tee it up wherever they like. There's also no sloping rating for handicap purposes. Players of any walk of life have tons of freedom to play Congaree however they want.
The intention for Fazio was to try and bring an Australian sand belt style golf course to South Carolina.
Tom Fazio famously transformed a desert wasteland outside Las Vegas into a lush golf paradise in Shadow Creek in the 1980s. He did something similar here. The entire property was primarily fishing land that was inhospitable for golf. Tom Fazio spared no expense to build all the hills, ridges, and waste areas that were not there before he started the project. No one would confuse Tom Fazio as a minimalist. And Congaree Golf Club is certainly not a minimalist design.
The intention for Fazio was to try and bring an Australian sand belt style golf course to South Carolina. Or bring a bit of Pinehurst (where he restored #4 in 1999) flavor to Congaree. He wanted wide corridors, no rough, all on a firm and fast sandy terrain. He also wanted tight greenside surrounds and stark, undulating greens to try and deliver a golf experience that was in contrast to his typical profile.
Off the tee, players see very wide corridors to operate. While there are some inconveniently placed live oaks with overhanging branches, a player can often step up to the tee with lots of confidence. But just because one is in the fairway doesn't mean it's fun and games. Players will face many uneven lies at Congaree because Tom Fazio molded sweeping ridges and hills in it.
There's also no rough anywhere on the golf course. The transition from short grass to a sandy waste area is seamless. A player might send their drive into a waste area and be completely fine. They'll draw a good lie with an unobstructed view of the green. Or they could get extremely unlucky and find themselves with either a terrible lie or stymied behind a waste area plant. Some of these waste areas are also well below the fairway surface. Hitting out of them is a tricky proposition, as one can see in the video below:
The golf course also plays best when it is firm and fast. Under these conditions, balls can run for days and find themselves in a waste area even if one hits a straight drive. The bunkers also feature sharp edges to make it quite easy for balls to roll into them.
The million-dollar question is if he was successful in bringing the Australian Sand Belt to South Carolina? Probably not. Just because a golf course has wide firm fairways, sandy waste areas and tight greenside surrounds doesn't mean it's going to hold a candle to Royal Melbourne. There also doesn't seem to be as much of a strategic test as a Pinehurst or Royal Melbourne. But is Congaree a golf course that might show pretty well this fall, particularly if the bermuda turf is playing firm and fast? Yeah. At the very least, we're going to see a different type of golf course than what we usually see on the PGA Tour. And with a decent field, that's enough to be entertained this weekend.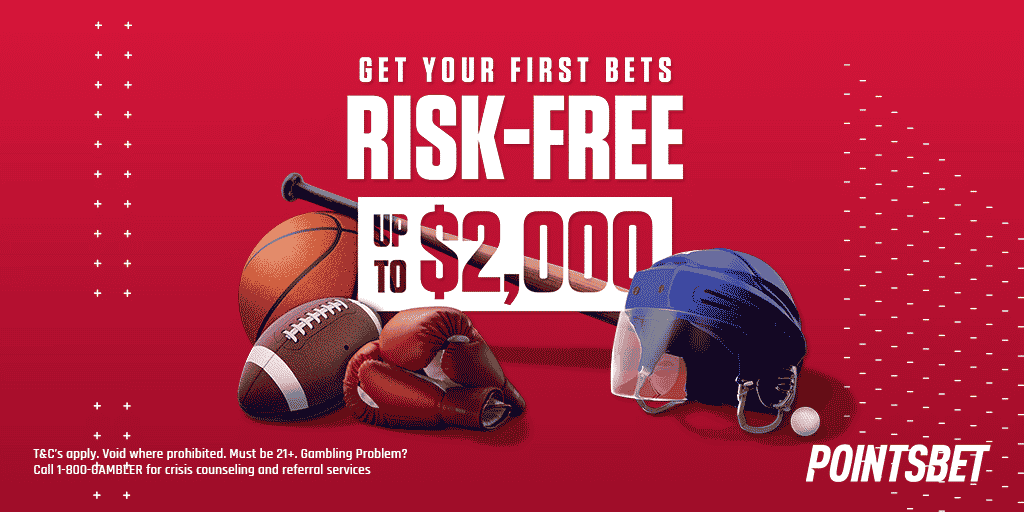 2022 CJ Cup Preview – Betting Strategies
Unlike last week, we do have past strokes gained data to draw upon. But we only have one event to dissect. And it was a weak field one week before the U.S. Open. But we'll do our best to try and take nuggets from the 2021 Palmetto Championship and apply it to the 2022 CJ Cup. Here's a few relevant stats and trends from that tournament:
1. Congaree can play as long as 7,655 yards. However, the final round of the 2021 Palmetto Championship played only a little more than 7,300. The golf course has only three Par 5's – all of which are reachable for everyone. Only four of the 11 Par 4's play more than 470 yards long. There are two drivable Par 4's on the golf course. And only one Par 3 plays over 200 yards. While Congaree can definitely be stretched to its limit (and it very well might be for the 2022 CJ Cup), it's not an overly long golf course.
2. Congaree was one of the few non-major venues that played over par for the week on the PGA Tour in 2021. Its difficulty in 2021 ranks up there with Concession GC, TPC Southwind, and St. George's CC that season. While not an impossible golf course, players can definitely find trouble for themselves. There are some places you definitely don't want to be if one is wayward off the tee. And tight lies around the green always present their problems.
3. Congaree had the highest driving distance rates on the PGA Tour in 2021, even without elevation assist. Players can blast away with driver pretty much all day at Congaree. And with wide, firm fairways, the ball rolls out a lot.
With that said, it wasn't an automatic to hit the fairway. The field only hit the fairway 69.5% of the time. While above PGA Tour average, that's not nearly as high of clips seen elsewhere. It's possible the weak field had something to do with that and driving accuracy rates will be much higher for the 2022 CJ Cup.
4. While the greens are above average in size, the field only hit the green in regulation 66.5% of the time at the 2021 Palmetto Championship. That's below PGA Tour average. Firmer conditions and roll off areas likely promoted to more difficult conditions to try and hold greens. It should also be noted that Congaree featured the 6th toughest approach shots from less than 150 yards of all non-major PGA Tour venues with at least 3 tournaments since 2015. And players generally lost more strokes on their approach shots greater than 200 yards than typical PGA Tour venues too.
5. Tight greenside surrounds generally mean tougher conditions to get up and down. Congaree wasn't an exception. Of all non-major PGA Tour venues with at least three tournaments since 2015, Only TPC River Highlands, Memorial Park, TPC Summerlin and Muirfield Village featured chipping conditions off the fairway that were tougher than they were at Congaree. And Congaree had the toughest greenside bunkers of all non-major PGA Tour venues since 2015. The sand they use in these bunkers is a little heavy, and players seemed like they had trouble with both distance and spin control.
6. In generally, putting wasn't all that difficult at Congaree. While the golf course featured one of the toughest rates from outside 15 feet, generally speaking players didn't have much bother on putts within 15 feet.
Since there's only one tournament to dissect, let's take a look at how players separated themselves on the leaderboard that week. This will preview what stats are the most important at the 2022 CJ Cup.

What stands out here is that, by far, the players who drove it the best were better suited to separate themselves from the field. Not only was there a high correlation between gaining strokes on the field from how far one hit it, but how accurate they were too.
This makes sense for a lot of reasons. First, Congaree allows one to hit driver pretty much whenever they want. And with firm conditions, the ball can run for a mile. Longer players who can set themselves up with a shorter iron have a better chance of holding the firm greens than someone who is a little farther back and hits the ball a little lower. In addition, while there aren't a ton of actual penalties incurred, there are some gnarly spots one can find themselves if they're wayward off the tee. There's a ton of vegetation and junk in the waste areas that can make for a very undesirable place to hit your approach shot from. As such, this is going to be a big Strokes Gained – Off-the-Tee week at the 2022 CJ Cup.
The other big standout of this chart is the randomness of putting towards one's total strokes gained on the week. Tee-to-green performance, particularly off-the-tee, had a much higher correlation to success than putting did that week. With a winning score at only -11 and the field over par on the week, solid ball-striking was much more important than a hot putter.
While Garrick Higgo gained almost a stroke per round putting on his way to winning the 2021 Palmetto Championship, runners up Hudson Swafford and Tyrrell Hatton lost strokes putting on the week. Also runners up Jhonattan Vegas and Doc Redman gained only 0.8 strokes total putting on the week. However, all these players were some of the best tee-to-green on the week. Sure, solid putting always helps. But that should not be your primary criteria this week when choosing who you want to bet.
Lastly, let's take a look at where players hit their approach shots from at the 2021 Palmetto Championship. This will preview what proximity buckets to target at the 2022 CJ Cup:

There isn't a ton that sticks out there that presents a flashing red light of a proximity range to target. There were above average rates of approach shots between 50-75 yards, 175-200 yards and 250+ yards, with less than average rates for every other range. However, the biggest concentration of approach shots overall are from 125-200 and 250+ yards.
From a proximity standpoint, your focus should be from 125-200 yards. That yields an estimated 53% of coverage (or about 9.5 approach shots per round). Coverage for all approach shots 250+ yards can be handled through Par 5 scoring rates. Therefore, including proximity rates from 250+ yards is likely overkill and unnecessary noise to a model. And as for shots less than 100 yards, they're either so few to matter or they're part of approach shots on the drivable Par 4's. In that case, I want the players who gain the most strokes off-the-tee, which is already a big part of my handicap anyways. Therefore, from a proximity standpoint only look at 125-200 yards, and fill in the gaps with other relevant statistics.
Follow the tips in this preview, and you stand a good chance of constructing a solid betting card for the 2022 CJ Cup.
RELATED CONTENT