Every season of The Contender Series seems to be better than the last. This season 43 fighters punched their tickets to the UFC. While each fighter has brought a slightly different level of hype, it's time to ask where these fighters actually rank in terms of their potential in the UFC. Luckily for you, we have just such a list.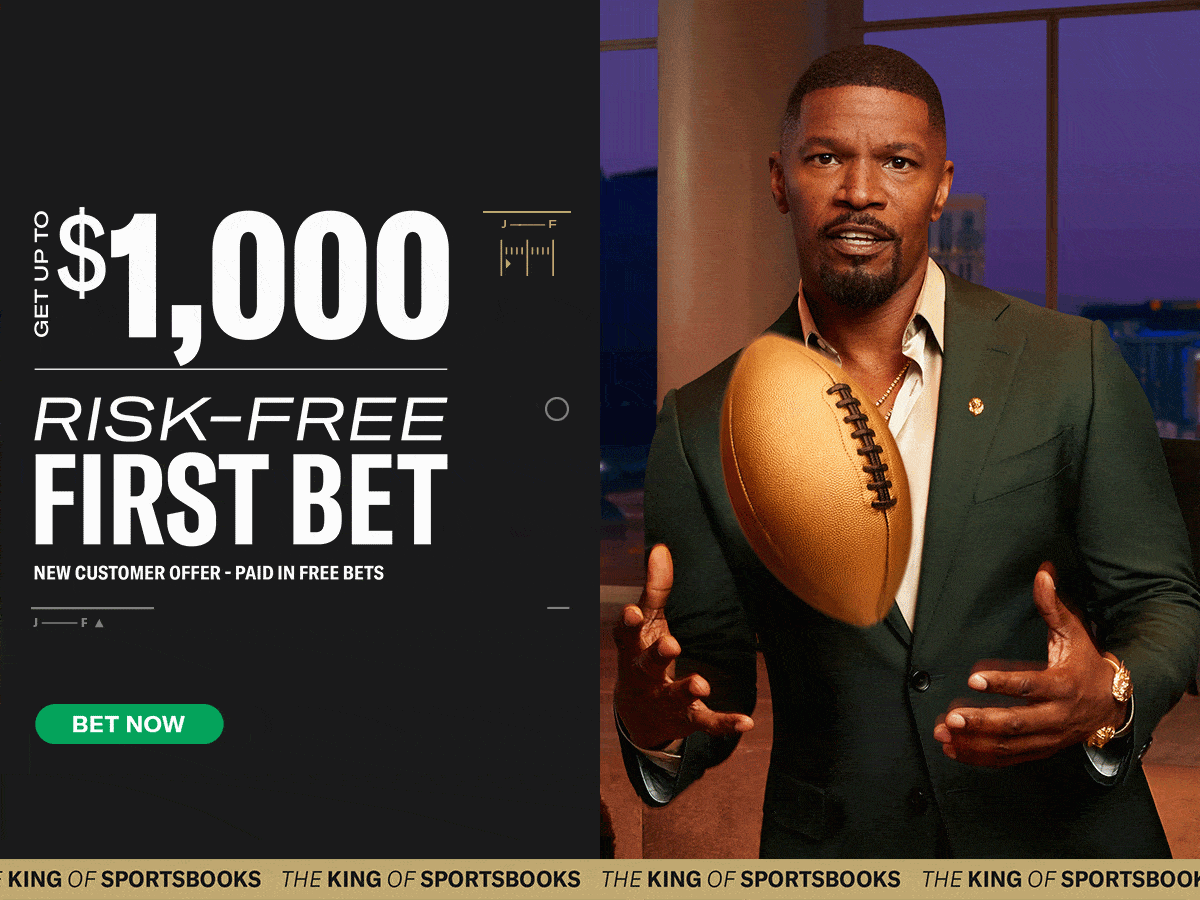 Ranking the 43 Contender Series Contract Winners
Future Champions/Challengers
Bo Nickal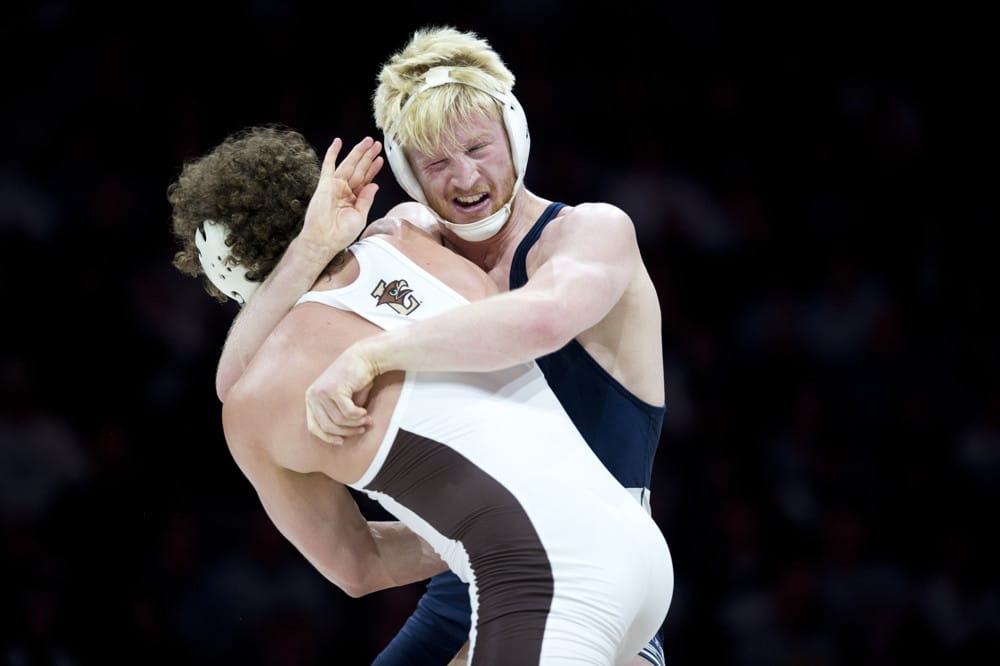 Bo Nickal isn't a hard guy to put in this portion of the rankings. He is, without a doubt, the guy who garnered the most hype from this season of Contender Series. But it isn't just the hype that lands him here. The high level of competition he's gone through wrestling gives him a leg up on everyone in the UFC. Whether or not his hands catch up to that level will determine just how high he goes.
Mateusz Rebecki
I'm really high on Mateusz Rebecki and think he has a lot of similar potential to his Polish counterpart Mateusz Gamrot. Both have solid hands to back up a very aggressive grappling base. In the lightweight division, heavy grappling seems to play up, which gives me lots of hope for him.
Gabriel Bonfim
He's undefeated, violent, and is running through everyone like water. The younger of the Bonfim brothers seems to have a lot going his way. However, the thing that has me the highest on Gabriel is the fact that he is so well-rounded. His striking is dangerous, but he's also got a ground game to finish up in case things aren't going his way.
Bruna Brasil
The second of the Fighting Nerds to make it to the UFC, Bruna Brasil had perhaps the best KO of the whole season. The power she exhibits is uncommon for a 125er and certainly gives her the potential to run up this division quickly. Add in the fact that she should have a size advantage over almost anyone in the division, and she is not to be messed with.
Raul Rosas Jr.
If Bo Nickal made the most noise off of the Contender Series, Raul Rosas isn't far behind. At just 17 years old, people were all excited about what he brings to the table. Although I saw some holes in what he does on the mats, and didn't really see all that much of his striking, the age keeps his potential as high as anyone off of this season.
Top 5/10 Potential
Joseph Pyfer
Be Joe Pyfer. That was Dana's command to the rest of the season. For that reason alone, you have to be convinced that the UFC is all about this guy – for good reason too. Not only was he the only guy on the first episode who picked up a big KO, but he's got the wrestling chops to start doing damage at 185lbs.
Cameron Saaiman and Yusaku Kinoshita
While everybody was on about Raul Rosas Jr's age, we may have missed just how good these two young guns are. Their potential is high thanks to that age, but also for some uncommonly big KO power for their respective divisions.
Ikram Aliskerov
The guy has only lost to Khamzat Chimaev. That loss came after stuffing a number of Chimaev's takedowns. He's got remarkable submission skills – topped off by a kimura that makes viewers cringe.
Likely to Make the Rankings
Hailey Cowan, Clayton Carpenter, and Victoria Dudakova
Each of these three fighters showed some real potential, not just on the show, but also on the regional circuit. While each has minor flaws they'd need to work out, the thin nature of their divisions and their wrestling acumen should lead them to have a number next to their name one day.
Francis Marshall
I was actually a naysayer of Francis Marshall prior to his Contender Series bout. I picked him to lose against Conor Matthews and he made me look really silly. Part of the reason for that was the fast development of his jabs and volume striking game. If he can make leaps that big in that short of time, there is a high ceiling for where this kid can go.
Jack Jenkins and Nurullo Aliev
Perhaps these two would appear a little higher on the list if not for their division. Both men have shown that they are dangerous and well-rounded. However, featherweight and lightweight are not easy divisions to crack into.
Farid Basharat
He and his brother Javid seem to have the grappling game that can do damage. I am a little worried that his striking defense could get him caught. However, it's not unreasonable to think that it may need to be a high-caliber of opponent who does the catching.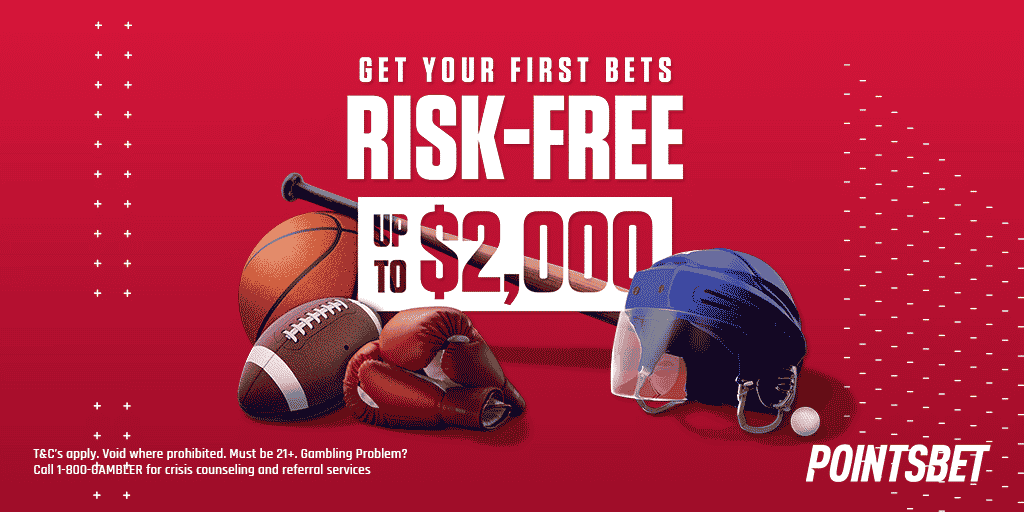 Long UFC Career
Jamal Pogues
Initially, I was a lot lower on Jamal Pogues. He looked badly out of shape for Contender Series compared to his earlier fights. However, he demonstrated a much better striking game, and seeing that he'll be back down to 205lbs for his December debut, gives me a lot of hope.
Jose Johnson and Daniel Marcos
Both of these guys showed ridiculous improvement from fight to fight. Daniel Marcos seemed to have really sharpened his hands and distance management. Jose Johnson now has a great ground game to go with his striking. I'm not sure how much more improvement can be added, but those alone should be enough to have them stick around for years.
Erik Silva, Blake Bilder, and Sedriques Dumas
There's a chance I'm low on these three. There's also a chance that I'm too high. However, the limited sample against high-level opponents makes it hard to say. Touche on the quick finishes though, gentlemen.
Sam Patterson
Sam Patterson is not much like the other people who I put in this category. He has a lot of things working for him. He's young. He comes from a country the UFC is always happy to have stars from. The ground game is very apparent. However, I just don't know that any of those things will be enough to get him to push into the top 15 at lightweight – being as tricky as it is.
Austen Lane, Waldo Cortes-Acosta, and Karl Williams
Each of these guys looked adequate in their Contender Series bouts. However, they also appeared to have weak opponents who made some large mistakes. Nevertheless, they are skilled enough to stick around at the biggest weight classes for some time to come.
Chris Duncan, Vitor Petrino, and Ismael Bonfim
Each of these three had some issues in their win. Chris Duncan got hammered on the feet until his finish. Vitor Petrino could use an upgrade on the mat. The older of the Bonfims is a tad too hittable. Nevertheless, all three have insane power that should snag them wins and bonuses, keeping them around for a long time.
Short UFC Career
Billy Goff, Esteban Ribovics, Claudio Ribeiro and Brunno Ferreira
Here's a quad of guys with big hands. However, I have some worries about how wide their shots come from sometimes and whether or not they'll stuff enough takedowns to stick around for too long of a time.
Trevor Peek and Rafael Ramos Estevam
A lot of people compared Trevor Peek to Darren Elkins. He's certainly as durable as Elkins. However, there were few bright spots in his performance until his opponent was exhausted. Ditto for Ramos Estevam. He has smart grappling defense on top and some decent wrestling, but was just playing defense until his opponent was cooked.
Michael Parkin
He gets hit a bit too much for a heavyweight for me to forecast too long of a stint.
Vinicius Salvador
I liked Vinicius Salvador's performance against a really tough opponent (who actually got a contract too). However, that opponent had appendicitis, which seems like it could have hindered them. Also, I have doubts about Salvador's grappling defense from his regional losses.
Quickly Out of UFC
Darrius Flowers 
While the Flowers finish got talked about a lot, I think it was pretty clear that Amiran Gogoladze was injured even prior to the slam. While he's got heavy hands, I just don't see a high ceiling for Darrius Flowers.
Jafel Filho and Jesus Santos Aguilar
Each of these guys appeared to be on their way to losses when they snagged a victory. Jafel Filho could barely walk at the end of his fight. Jesus Santos Aguilar had dropped two rounds in a row. In an older season of Contender Series, I think these two may have been ones who got passed on.
Mateus Mendonça, Nazim Sadykhov and Denise Gomes
Each of these three got the job done. Some more easily than the others. However, each had an opponent who made some major mistakes or just didn't belong at all. Against higher levels of opponents, they may be over their heads.
If you'd like even more information on MMA, be sure to check out the MMA Gambling Podcast. Gumby and Jeff are coming to your ears four times a week to give you all the knowledge you need to be the smartest guy at the bar.
Related Content