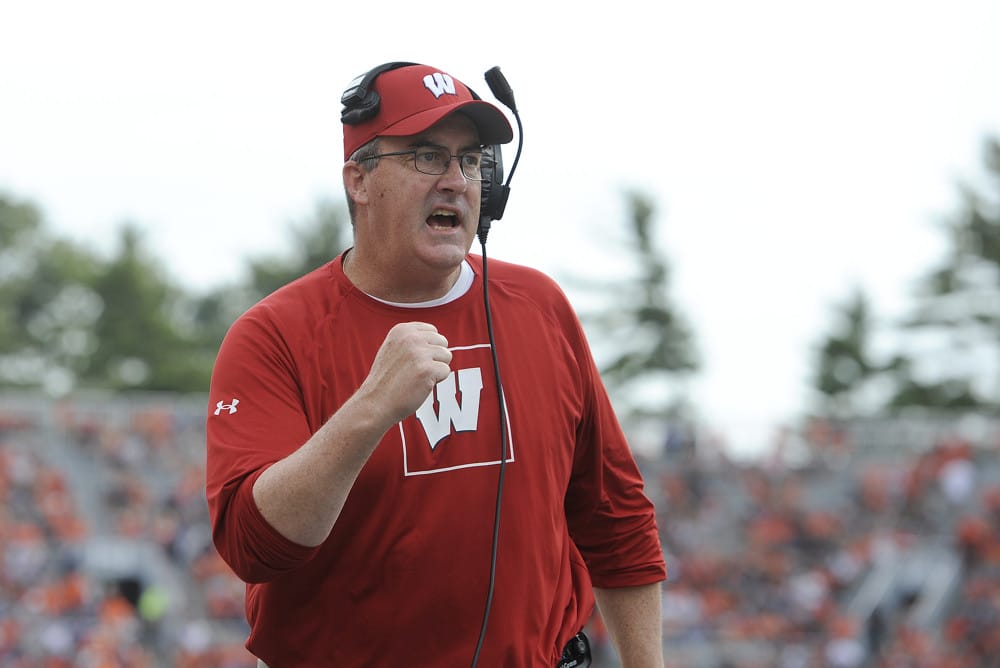 Podcast Recap
The College Football Experience (@TCEonSGPN) on the Sports Gambling Podcast Network reflects on the 5 college football head coaches that have been fired thus far this season and the countless college football coaches riding the hot seat. Pick Dundee aka (@TheColbyD) breaks down what each team should consider as his next head coach and which coaches will survive the hot seat. Is Jim Leonard the answer for the Wisconsin Badgers at head coach?
Is Lance Leipold going to be the next head coach at Nebraska or Wisconsin? Will Georgia Tech and Colorado find their way back to being good college football programs? Should the Colorado Buffaloes consider Willie Fritz as the next head coach of Buffs? Will Deion Sanders leave Jackson State this offseason for a shot at perhaps Arizona State? Will the Texas A&M Aggies buy out the contract of Jimbo Fisher?
Are the Charlotte 49ers gonna pull the plug on Will Healy? Will Bryan Harsin make it through the year with the Auburn Tigers? Could Bobby Petrino come back up to the FBS ranks? Could Steve Sarkisian find himself on the hot seat in Austin? Will Jeff Brohm head to Louisville after the season perhaps? Could Dana Holgorsen be on the hot seat in Houston? Could Boise State and San Diego State gigs open up this season? We talk it all and more on this hot seat and coaching fires edition of The College Football Experience.