The fall season on the PGA Tour rolls on with a to Sin City! A decent field travels to TPC Summerlin for the 2022 Shriners Children's Open. As always, here is your early deep-dive on the 2022 Shriners Children's Open and a preview of how to bet. In addition, listen below to the Golf Gambling Podcast for more information about golf betting.

2022 Shriners Children's Open Preview – The Field
Headlining the field this week is Patrick Cantlay. TPC Summerlin is one of his best tracks. Cantlay grabbed his first PGA Tour victory at the 2018 Shriners Children's Open. He's followed that up with a pair of runner ups and a T8 in 2021. He'll be the overwhelming favorite to win this event again. And the books would be foolish to put a plus sign in front of any positional props on him.
Other notables in the field include defending champion Sungjae Im, Tom Kim, and Mito Pereira.
For the full field, click here.
2022 Shriners Children's Open Preview – The Golf Course
TPC Summerlin first opened in 1991 in the outskirts of Las Vegas. It was designed by Bobby Weed, who is a Pete Dye protégé. Bobby Weed is a very respected golf course architect and is noted for several high-profile golf courses. Some of his work includes TPC River Highlands, the Dye Valley Course at TPC Sawgrass, Grove XXIII (Michael Jordan's new golf course in Jupiter, FL), and renovations to Medalist Golf Club and Timuquana Country Club.
The golf course itself runs just a little over 7,200 yards on the scorecard. Naturally, the golf course is sodded with bermudagrass fairways and rough. If the climate is cool enough, the tournament will overseed the fairways with ryegrass as the bermuda turns dormant. But in early October, temperatures are still warm enough to promote healthy bermudagrass growth. As such, the fairways and rough will be in their natural state.
However, the greens are bentgrass and must be carefully maintained by the superintendents in the hot Las Vegas climate. The greens typically run around 11 on the stimpmeter. That is slightly below average on the PGA Tour.
While Bobby Weed did a nice job blending the golf course to the surrounding desert landscape, it's about your standard run-of-the-mill PGA Tour venue.
Rocky waste areas are utilized as either forced carries or as natural hazards around greens. There is also a good use of elevation changes around the golf course. There is a good variety of uphill and downhill holes, along with some elevated green complexes. This can be challenging for the mere mortals who play it every day.
But not for those on the PGA Tour. With elevation and very wide fairways, players can take pretty much all the trouble off the tee out of play. That shortens up the golf course significantly and yields a ton of short approach shots. Players then fire into huge, relatively flat greens for great looks at birdie.
And birdies are plentiful in this tournament. Sungjae Im won the 2022 Shriners Children's Open at -22. The last two tournaments before that resulted in a playoff where everyone sat at -23 after 72 holes. Bryson DeChambeau won in 2018 with a winning score of -21. And since 2010, the winning score has eclipsed -20 ten times. The only time the tournament showed teeth was in 2017 when Patrick Cantlay won the event at -9. That year, the golf course was unseasonably cold and windy, which is the only defense it has against the players.
The forecast calls for dome like conditions. Temperatures will hang in the upper 80's with very light winds. Expect this to be a birdie bonanza once again.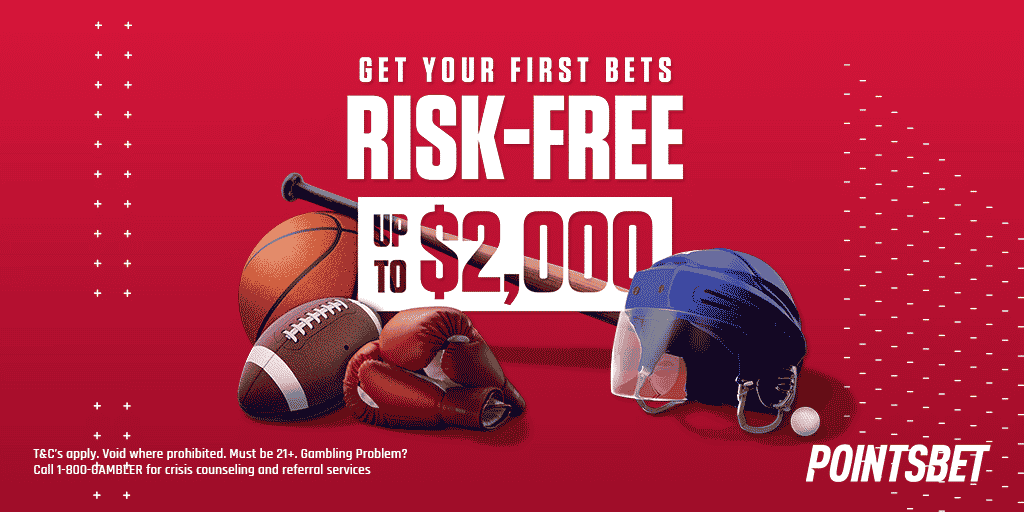 Betting Strategies
Let's begin the betting strategies by some relevant facts and statistics about TPC Summerlin.
1. TPC Summerlin is a Par 71 and runs 7,255 yards on the scorecard. Per DataGolf's adjusted yardage for where players hit their tee shots too, the golf course is shortened to just under 7,100 yards. And because the golf course is at approximately 2,700 feet in elevation, TPC Summerlin plays really, really short.
2. The golf course received some new grass ahead of the 2022 tournament. The greens removed the old strain of bentgrass and planted a new strain called Dominator. However, the greens itself weren't rebuilt so there shouldn't be any changes to the sloping or its firmness. Meanwhile, the fairways replaced the old bermuda with a new strain called Bandera. This particular strain of bermuda causes the ball to sit up very nicely, which was not the case for the old strain. This might help players who historically struggle hitting approach shots off bermuda lies that tend to lay down a bit.
3. As mentioned previously, the pros rip up TPC Summerlin. The average score per round the last three years was approximately -2.1 per round. Since 2015, TPC Summerlin ranks as the 6th easiest golf course of venues that have hosted a PGA Tour event at least three times.
4. TPC Summerlin is very easy off the tee. It ranks as the 3rd easiest golf course off the tee of venues that have hosted a PGA Tour event at least three times since 2015. While driving accuracy rates are only about PGA Tour average at TPC Summerlin, the ability to receive huge distance booms thanks to the elevation levels the playing field for everyone.
5. Since 2015, the field average in Greens in Regulation % is just under 75%. That's the 6th highest rate of all venues that have hosted at least three PGA Tour events since 2015. All round players will hold short irons into huge greens. A PGA Tour professional really has to struggle not to hit greens at a high rate this weekend.
6. If there is a defense to the golf course, it's the greenside surrounds. Scrambling from the fairway, rough and out of a bunker are some of the tougher rates on the PGA Tour. It makes sense because a few greens have some pretty tricky and severe roll-off areas. But because the field hits greens at such a high clip, scrambling doesn't factor into someone's round too often. However, the ability to get up and down could be a key tie breaker towards winning and losing.
7. As mentioned earlier, TPC Summerlin features very benign green complexes. It's one of the easiest golf courses for putts greater than 5 feet on the PGA Tour. Without much undulations to the greens, players have a lot of straightish putts at TPC Summerlin. Great putters, with excellent speed control and reading abilities, especially on bentgrass definitely can separate themselves from a poor putter at this event.
As hinted to many times in this column, players hit a ton of short approach shots into the greens at TPC Summerlin. Here's the approach shot distribution chart from last year. This is a great preview of what to expect at the 2022 Shriners Children's Open.

Last week at the Sanderson, targeting players with good proximity and scoring rates from inside 175 yards was a good strategy. Roll that same strategy out again this week.
Lastly, here are the skillsets that are most favored at TPC Summerlin. This previews the type of golfer to target at the 2022 Shriners Children's Open.
As referenced earlier, the playing field is leveled off the tee at TPC Summerlin. Short drivers, long drivers, accurate drivers, inaccurate drivers – all of them stand a chance to contend at TPC Summerlin. Off-the-tee performance shouldn't matter a ton into your handicapping strategy this week.
There's a slight correlation in good iron players having success at TPC Summerlin, but it isn't a pre-requisite. Anytime a golf course features shorter approach shots, that shrinks the gap between the best ball-strikers and the worst. Your handicap this week should include proximity and scoring statistics from under 175 yards this week.
There is a higher than normal correlation in good scramblers faring well at TPC Summerlin. As mentioned earlier, despite the high greens in regulation rates the ability to get up and down to save strokes could be an important tie breaker at TPC Summerlin. The greenside surrounds also are some of the toughest on the PGA Tour. Around-the-green performance is an underrated area to look at this week.
Lastly, the Shriners Children's Open essentially turns into a putting contest. As such, there's a higher than normal correlation of good putters faring well at the event. Players who struggle putting, particularly on bentgrass surfaces, have their work cut out for them at this event.
Follow the tips in this preview, and you should put together a successful betting card for the 2022 Shriners Children's Open.
We are hiring Golf Writers at the Sports Gambling Podcast! Click here to apply to be our newest editorial creator for golf content!
RELATED CONTENT