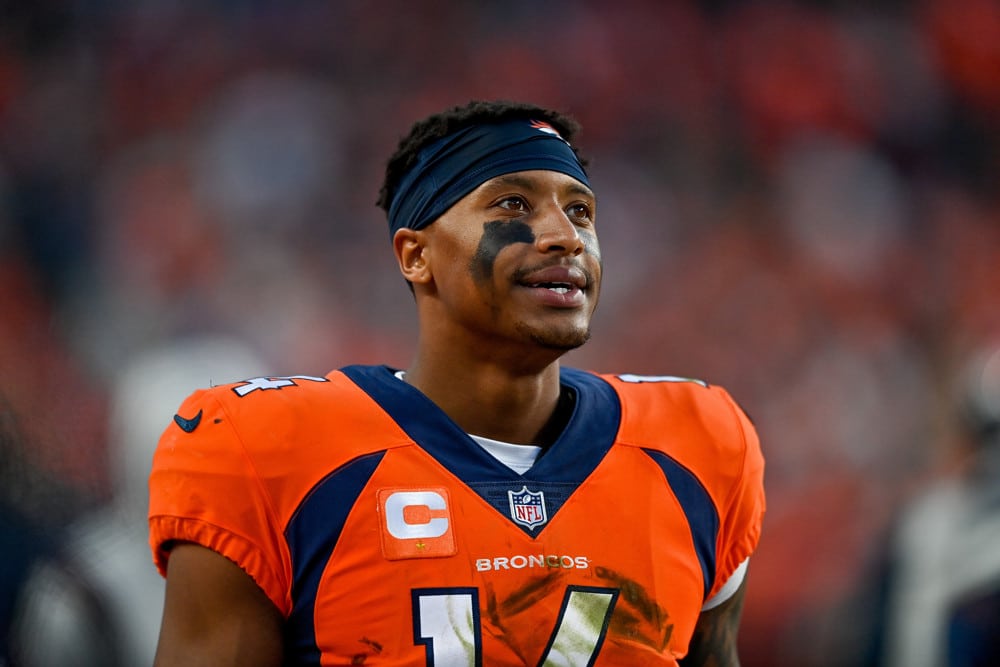 Fantasy Football Auction Draft Trends Podcast Recap
Want to know how your fantasy football auction draft may go? Tune in and listen to "Old-Fashioned Football" with hosts Justin and Miranda Mark as they break down the fantasy football auction draft trends they've seen so far in their drafts. Which players are going for the top dollars? Who are some players Justin and Miranda feel are steals that you can keep your eye on? Which specific team's players does everybody seem "high" on and spending over their projected draft value? What tight end surprised the hosts by getting drafted for more than Waller in some leagues, but went for low in others?
Whiskey Review and Mailroom
And as always with Old-Fashioned Football, come for the football, stay for the whiskey! The hosts review Oak & Eden Wheat and Spire. This wheated bourbon, along with all Oak & Eden products, may catch your eye on the shelf because of something in the bottle. But, what exactly is in the bottle, and why? The hosts discuss the uniqueness behind this brand, its whiskeys, and as always, give their bourbon review. Are they a fan of Wheat and Spire?
Just like every episode, Justin and Miranda open up the mailroom and answer a couple of questions from listeners. Is it too early to start trading? Find out and listen to their first fantasy football trade analysis. Would you spend auction capital on a player you aren't too high on if they're at a discounted value? The hosts also help a listener with some wide receiver questions surrounding Tyler Lockett and their bench. All this and more as they discuss fantasy football auction draft trends, as well as bring some intel from the SGPN Listener League auction draft.
As always, make sure to subscribe to the SGPN Fantasy Podcast on Apple and Spotify.  Find Justin Mark (@JMarkfootball) and Miranda Mark (@JMarksWifey) on Twitter.
MORE SGPN FANTASY FOOTBALL CONTENT

SGPN Fantasy Football Draft Cheat Sheets
2022 SGPN Fantasy Football Draft Kit
SGPN Fantasy Football Rankings
SGPN Fantasy Football Projections
RELATED CONTENT