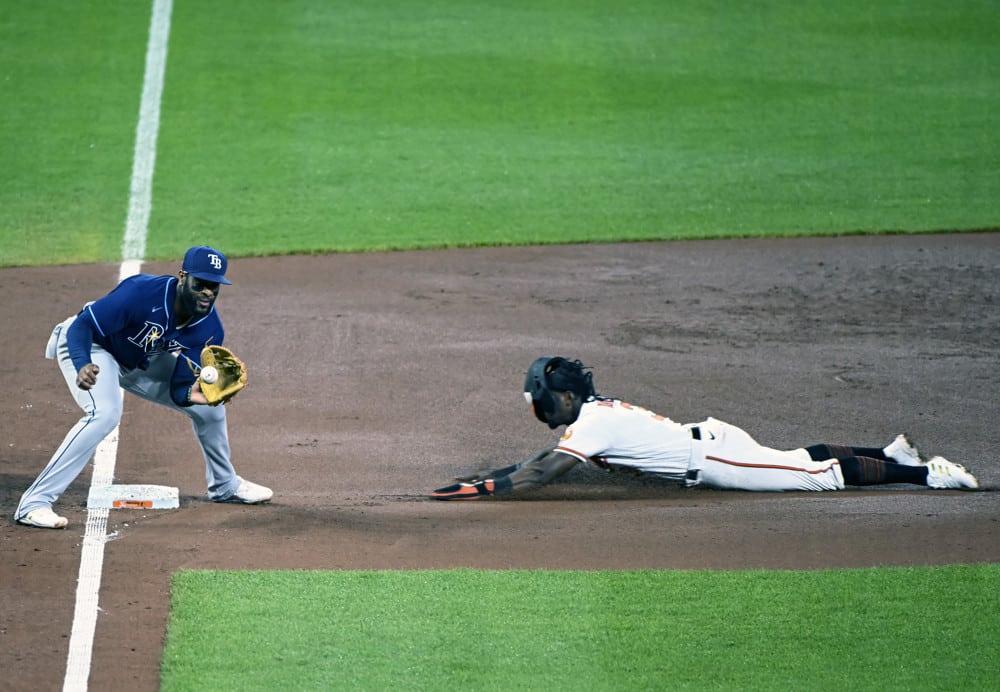 It's put up or shut up time, both in terms of "real" baseball as well as the fantasy version we all love to play. And I'm here to give you an edge on your league (as long as they don't read this as well), letting you know which players are sitting on the fantasy baseball waiver wire that you should get in on to help you end your season on the victory podium.
(FYI – I'm limiting this to hitters)
(only includes players rostered in less than 50% of Yahoo Fantasy leagues; stats listed are after Saturday's games)
Nico Hoerner – Cubs – 2B/SS – 48% Rostered
(.289, 41 R, 7 HR, 41 RBI, 15 SB)
Chicago middle infielder Nico Hoerner makes a return to our fantasy baseball waiver wire column after a one-week absence. After starting last week 0-13, his standing in this space surely didn't look like a given. In fact, that was part of an eight-game hitless draught, when he went 0 for 25. Ouch. Obviously he's turned it around since then, hitting 5-14, with three runs, a ribbie, and a steal in his last four games. He should be – hopefully – a safe pickup once again.
Mark Canha – Mets – OF – 47% Rostered
(.280, 56 R, 10 HR, 50 RBI, 2 SB)
It's been almost exactly two months since Mark Canha's name has graced this column, but he's earned his place once more. The Mets' outfielder had a great five-game stretch last week, hitting 8-17, with five runs, two dingers, and eight RBIs. His first season in Queens has proven to be one of the veteran's best yet – in fact, his OPS is his second-best ever.
Yandy Diaz – Tampa Bay – 1B/3B – 39% Rostered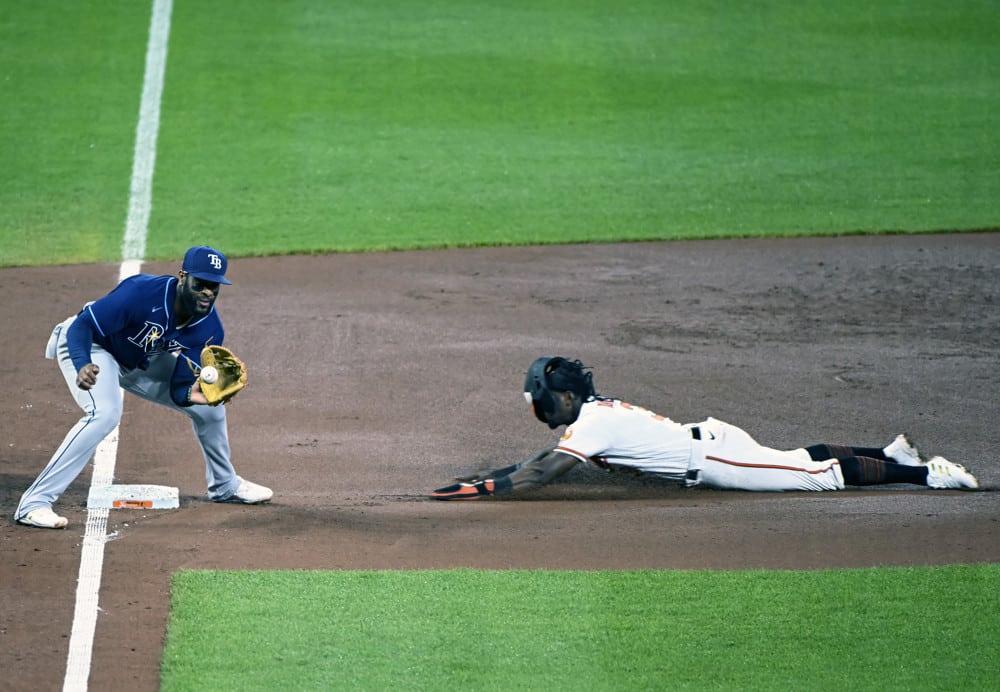 (.280, 60 R, 8 HR, 47 RBI, 2 SB)
Another strong week keeps Yandy Diaz on our fantasy baseball waiver wire list. Over the past six games, the corner infielder hit .304 with seven runs scored, a homer, two RBIs, and a stolen base. That kind of well-round stat line is helping keep the Rays in the playoff hunt and can do the same for his fantasy baseball owners.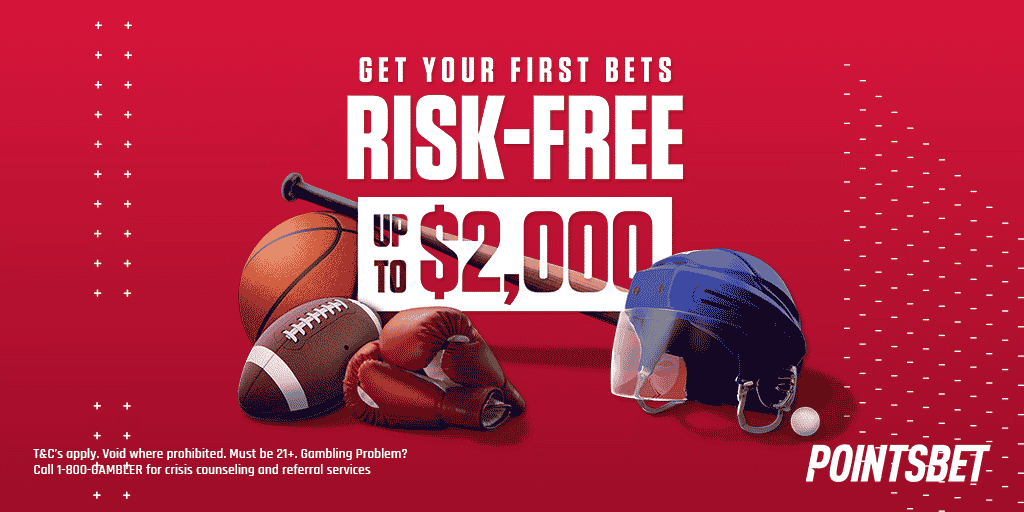 Kyle Farmer – Cincinnati – 3B/SS – 23% Rostered
(.266, 48 R, 8 HR, 57 RBI, 4 SB)
Farmer Kyle makes a return to our list, despite only hitting .222 last week. However, he made those few hits count, as he scored six runs, had two home runs, and two RBIs. While he only has half as many home runs as he hit last season, all of his other numbers are on track or have exceeded his 2021 campaign's, which was his breakout year. Maybe that means he's going to continue to have multi-dinger weeks going forward?
Harold Ramirez – Tampa Bay – 1B/OF – 40% Rostered
(.325, 38 R, 5 HR, 45 RBI, 3 SB)
Our second Tampa Bay first bagger makes an appearance, as Harold Ramirez has been on fire since a stint on the injury list earlier this month. The big Colombian hit safely in eight of the nine games since returning after missing almost a month with a broken thumb. Over the past week, he scored four runs and knocked in an incredible nine RBIs. His .325 batting average would be the best in the American League – and tie him for second-best in the majors – if he had enough at-bats to qualify. Latch on to him NOW!
Albert Pujols – St. Louis – 1B – 12% Rostered
(.274, 26 R, 14 HR, 38 RBI, 1 SB)
I can't bid you farewell this week without giving the old man some love. Albert Pujols, inexplicably, continues to have his best season since becoming a part-time player a few seasons back. In the six games he's played since we last spoke, he hit safely in five of them and hit another dinger as he continues his push to 700 homer runs.
Related Fantasy Baseball Waiver Wire Content: