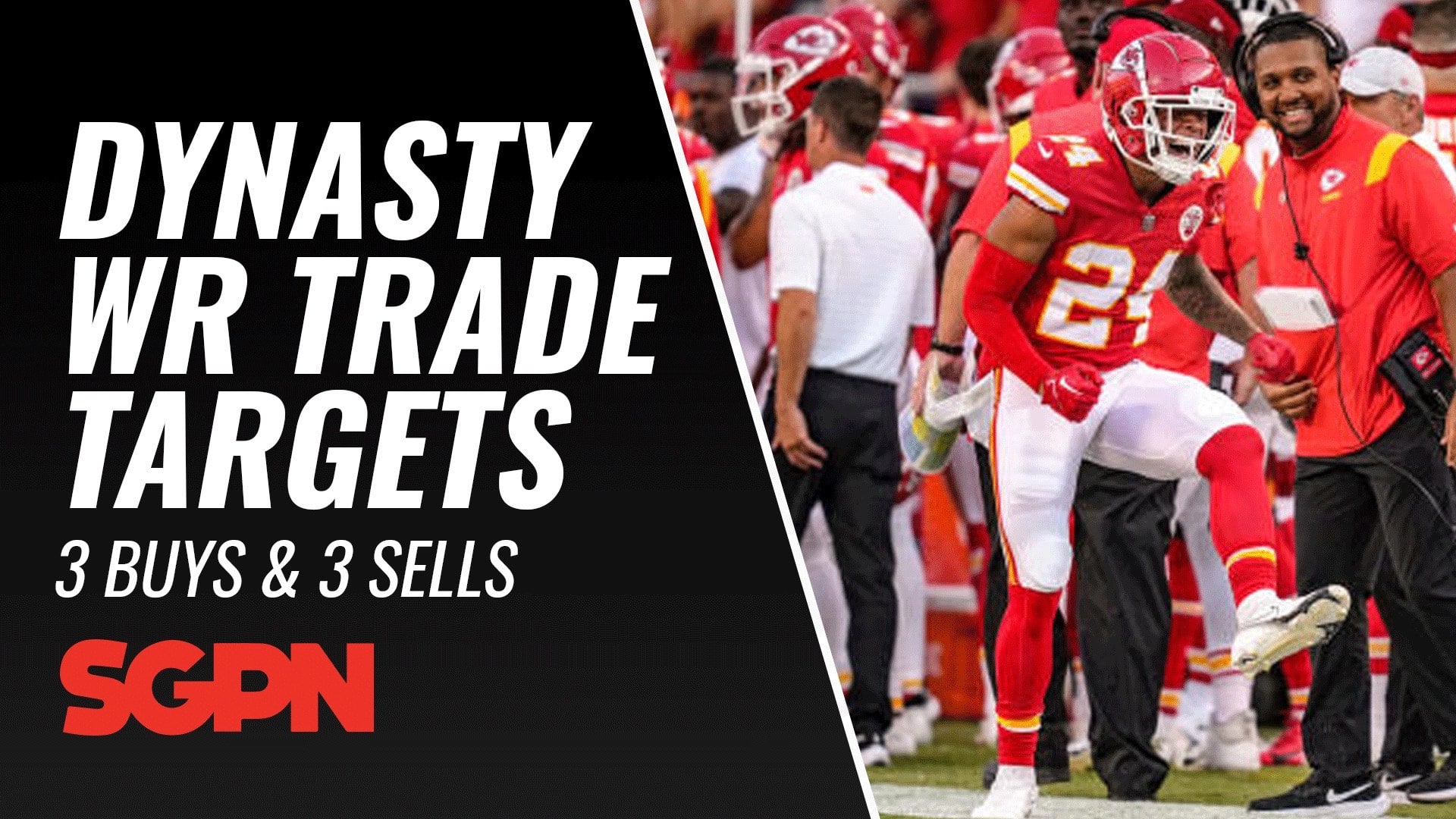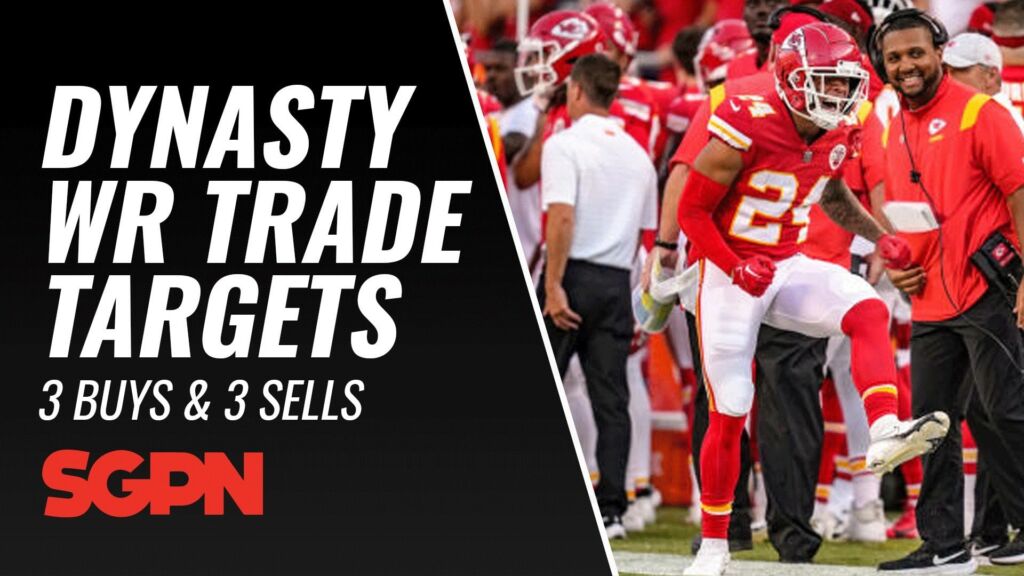 The season is right around the corner, and you still have a window for dynasty trade targets as teams look at their rosters to determine if they are buyers or sellers. I wanted to look at things from both sides of the coin. We will look at three wide receivers to sell before the starts.
If you see teams in the market for wide receivers, you should be messaging them before they find another trade partner. The same thing with buying; you need to be aggressive. Always be first in line for a sale, go find a trade partner, and get the deal done. I will also be giving you three players you should buy.

MORE SGPN FANTASY FOOTBALL CONTENT
SGPN Fantasy Football Draft Cheat Sheets
2022 SGPN Fantasy Football Draft Kit
SGPN Fantasy Football Rankings
SGPN Fantasy Football Projections
---
Dynasty Football: Wide Receivers Buy and Sell Targets
Buys
Mike Williams – Los Angeles Chargers
Mike Williams was keeping pace with Cooper Kupp last year and had a career year. This included dealing with a knee injury in the second half of the season. Williams' utilization in this Joe Lombardi offense utilized him more as a possession receiver than just a downfield threat.
Combining his usage with the fact he is tied to Justin Herbert for the foreseeable future, he has staying power. I would trade A.J. Brown for Mike Williams, plus we will talk about Brown later. Williams should be able to provide similar production at half the price.
---
Skyy Moore – Kansas City Chiefs
Skyy Moore was a mid-1 st round pick in your draft in May; he is barely hanging on to the first round in August Rookie drafts. I have seen him fall out of the 1 st round. There is a lot of buzz around Juju and Marquez Valdes-Scantling. Moore's value could skyrocket (pun intended) in week 1, and you do not want to wait for that.
Go get him now while he is attainable. Even if the outlook this year isn't as exciting as other options. He has the best long-term quarterback situation than all of the top rookie wide receivers. Go get some Skyy Moore before it is too late.
---
Allen Robinson – Los Angeles Rams
Allen Robinson is only a season away from back-to-back 1,000-yard seasons. Robinson has had multiple top 12 finishes, and he is still just 28. This is the same age as Davante Adams and Stefon Diggs, yet he is treated as if he is washed. The Rams prioritized him this off-season, and this offense can absolutely support two fantasy wide receivers.
Stafford is by far the best quarterback that Robinson has ever played with. Robinson also goes from Matt Nagy to Sean McVay. Upgrades all around for Robinson, and you can acquire him around pick 88 in your drafts. Robinson has WR1 upside in this offense, and you are buying at WR2 prices.
Honorable Mentions
Garrett Wilson, Marquise Brown, Kadarius Toney, Josh Palmer
---
Sells
A.J. Brown – Philadelphia Eagles
A.J. Brown is an absolute stud, and he has been since he stepped foot on an NFL field. Brown has also never had over 70 catches, partly due to him missing time each of his three seasons. He is currently coming off of the board as the 8th WR off of the board. I am concerned about paying that much for him in this offense.
The Eagles likely do pass more this season, but how much more is the question? They only had 20 passing touchdowns in 2021 and 16 from Jalen Hurts. That is not a ton to go around, and they will need to see a hefty increase to properly feed Brown, Smith, Goedert, and company.
---
Deebo Samuel – San Francisco 49ers
Last year Deebo Samuel absolutely returned on investment. Not only did his breakout season earn him the bag, he probably won you some money as well. Deebo hogged up all of the offense in 2021. Not only was Deebo their #1 wide receiver, but during the back half of the season, he was used as their primary running back.
Deebo's do-it-all season was a thing of beauty and is also something we don't see often. That being said, it will be hard to repeat. Currently, you are having to draft him as a top 5 wide receiver which tells me you can get a lot for him. You can take advantage of the price and trade Deebo for a bounty right now.
---
Amon-Ra St. Brown – Detroit Lions
Amon-Ra St. Brown surprised people last year twice. The first surprise was him falling to the 4th round, and the second was the late breakout. I do think Amon-Ra St. Brown is a talented WR and that he can produce fantasy production. I don't think his breakout was a fluke, but I do think he is being drafted above the players that I prefer.
Right now, he is going ahead of Rashod Bateman, Gabriel Davis, Darnell Mooney, and others. If you can trade him for those guys plus or move him for some valuables 2023 picks, I would do it.
Honorable Mentions
Romeo Doubs, Juju Smith-Schuster, Jerry Jeudy, Tyreek Hill
RELATED CONTENT