Wake me up when September ends. Actually, if you are a baseball fan you probably want to be woken up when September begins. We are in the dog days of summer. August has proven to be a dogfight for many teams and the separation between the contenders and pretenders is becoming more and more apparent. Not only does September signal the home stretch of the Major League Baseball regular season, but it is also the time of year when MLB rosters expand and highly touted farm system prospects are called up to either bolster a playoff-ready roster or allow a rebuilding team to get a look at some of their top MLB prospects at the big league level. Who are the next top MLB prospects to be called up? Which prospects are likely to be a part of the annual September call-ups?
When Will Prospect Call-Ups Happen?
Rosters will be increasing in size from 26 to 28 players starting September 1st. That means numerous teams will be calling up prospects to their major league roster. Some prospects have already been called up this season but there are still quite a few players that may prove to be impactful down the stretch who haven't made their way to the show just yet. Whether you have a rooting interest, are planning ahead for the fantasy baseball playoffs, or are curious how September's prospects may impact betting odds for the playoffs, you are in the right place! Let's take a look at some of the potential Major League Baseball prospect call-ups we may see this September and how they may impact the Major League Baseball landscape now and in the future.
Exclusive SGPN Content
All SGPN MLB Content
MLB Gambling Podcast
Potential American League Prospect Call-Ups
Gabriel Moreno, Catcher (Blue Jays)
(Triple A: .326 BA / 2 HR / 35 RBI)
Alejandro Kirk has been a revelation for the Blue Jays this season. He even made his first all-star appearance. As a matter of fact, he started the all-star game for the American League this season. It may seem counter-intuitive to suggest the Blue Jays would call up a catcher when they bast an All-Star catcher who often bats in the heart of the order. The Blue Jays have an embarrassment of riches at the catching position and truly have themselves a first world problem. The success of Kirk (who currently boasts 12 homers, 47 RBIs, and an OPS of .828 from the catching position), and Danny Jensen has made a pathway for Moreno difficult in 2022.
Jays prospect Gabriel Moreno smoked this ball so hard it got stuck in the wall pic.twitter.com/vqtcW9XtHy

— Jomboy Media (@JomboyMedia) August 18, 2022
Here is the thing, the Blue Jays are in the thick of a playoff chase and are going to need all the reinforcements they can get. The success of Kirk should not stop the Jay from making Moreno their next prospect call-up. Most scouts believe Moreno to be MLB ready and when rosters expand on September first, I would imagine he will be getting the call. Moreno did get some run this summer in the big leagues and in 18 games boasted a slash line of .276/.300/.293 before being sent down. Added an athletic, above-average defender who makes solid contact makes a lot of sense for the Blue Jays, who currently boast a power-heavy lineup and are chasing a wild card spot.
Gunnar Henderson, SS/3B (Orioles)
(Triple A: .281 BA / 11 HR / 40 RBI)
Believe it or not, the Orioles find themselves in the thick of the American League playoff race. Sure, the additional wild card spot helps but the Orioles have been playing a good brand of baseball for the majority of the season. Orioles' fans have been clamoring for Henderson to be their next prospect call-up. Henderson could bring a nice offensive jolt to Baltimore as he currently boasts a .908 OPS in 58 games in AAA and was tearing the cover off the ball in 47 games in AA with a 1.025 OPS. Henderson is currently the number two prospect in baseball and has been one of the fastest risers in the minors in 2022. Could we see him under the lights in Camden Yards this September?
Prospect watch:

Gunnar Henderson, Orioles SS -3B

He's crushing it in the minors this year!

Average exit velo – 89.8 MPH
Average launch angle – 11 degrees

Players w/similar numbers at the major league level:

Ty France, Ian Happ, Brandon Marsh#Birdland pic.twitter.com/ZUGLuQ8QVa

— SIS_Baseball (@sis_baseball) June 15, 2022
Bo Naylor, C (Guardians)
(Triple A: .263 BA / 8 HR / 28 RBI)
Bo Naylor may seem like an interesting choice here but I think he would make for an interesting prospect call-up in September. He is Cleveland's fifth-ranked prospect and does not crack the top 75 of MLB's top prospects. A year ago, Naylor would not have been on anyone's major league radar as he batted a measly .188 in 2021. He also struck out far too often and seemed to lose his offensive form. Well, he has since whipped himself into shape in 2022 with an OPS of .865 in 43 games in AAA and 14 homers between AA and AAA in 85 games. Naylor is a solid defender and would improve Cleveland's offensive output from the catcher position. An addition like Naylor could push the Guardians over the edge in the tight race for the AL Central title. If the Guardians are serious about winning this season, they will make Naylor one of their September call-ups.
#Guardians 22yr old (C) prospect Bo Naylor with a double to lead off the 4th inning for Columbus. For Naylor it was his 21st double of the season 39th extra base hit.@_BoNaylor_ @CLBClippers #ForTheLand pic.twitter.com/ZOkDroBHd1

— Guardians Prospective (@CleGuardPro) August 25, 2022
Triston Casas, 1B (Boston Red Sox)
(Triple A: .265 BA / 9 HR / 33 RBI)
The Red Sox have just about played themselves out of the playoff race. A season ago they outperformed expectations all the way to an ALCS appearance. This season, the wheels have fallen off. Injuries haven't helped, but poor defense and inconsistent pitching have really been the downfall of the 2022 Red Sox. They have given up the second most runs in the league up until this point and losing Chris Sale for the season surely will not help. Casas will not help with the pitching side of things but he is an intriguing prospect. The Red Sox did just acquire Eric Hosmer, but he was a salary dump from the Padres and the Red Sox gave up next to nothing to acquire him. They are not committed to Hosmer and they need to evaluate their farm system as soon as possible. Casas may be one of the next MLB prospects called up.
IT'S TRISTON CASAS SZN! pic.twitter.com/GguBH4gbJA

— Tyler Milliken ⚾️ (@tylermilliken_) August 24, 2022
There are no guarantees that Devers or Bogaerts will be Red Sox in the near future and Casas has the type of potential to replace one of them in the heart of the order for years to come. Casas lacks speed but he is a plus defender and has the potential to hit for average and power. Casas currently boasts 9 homers, 33 RBIs and an OPS of .851 in 63 games in AAA so far in 2022. Many believe he is underperforming, and his swing has more untapped potential. Though Casas won't help the Red Sox pitching problems, he could provide an upgrade on defense and thump to their lineup.
Anthony Volpe, SS (Yankees)
(Double A: .254 BA / 17 HR / 59 RBI / 43 SB)
Anthony Volpe has become quite the hot name around the MLB and is a top MLB prospect. The Yankees likely did not field a single trade proposal during the deadline where Volpe's name was not spoken. Brian Cashman has held firm that he's untouchable and is seen as a future staple of the Yankees lineup. Volpe is described as a five-tool player and a possible generational talent. He currently resides in AA Somerset in the Yankees farm system where he boasts a blazing 17 homers, 59 RBIs, 43 stolen bases, and an OPS of .826 in 103 games. It might be a little early to be talking Volpe to the majors but it may not be as insane as it sounds. The Braves recently promoted Vaughn Grissom directly from AA and he has played exceptionally well for Atlanta. What is keeping the Yankees from doing the same with Volpe?
Look out. Now Volpe likes hitting triples!@Yankees No. 1 prospect Anthony Volpe with an RBI triple (3) for the second straight game to tie up the contest. #PatriotsInPinstripes pic.twitter.com/aK8urYWwTI

— Somerset Patriots (@SOMPatriots) August 24, 2022
Isiah Kiner-Filefa has played a passable shortstop for the 2022 Yankees but nowhere near the caliber of his gold glove third base year for the Rangers. IKF has one homer on the year and hardly contributes anything on the ball's offensive side. As a matter of fact, one could argue that centerfield and shortstop are the two most glaring holes in the Yankees roster. The Yankees have obviously treated those two positions with a "defense-first" mentality, but imagine how potent their offense would be if they got any sort of production from those two positions. Volpe could be a revelation for the Yankees and could go on to be a cult playoff hero if he were to be called up and contribute in any significant way. If the Yankees want to make a bold move to win now, they could make Volpe one of their September call-ups.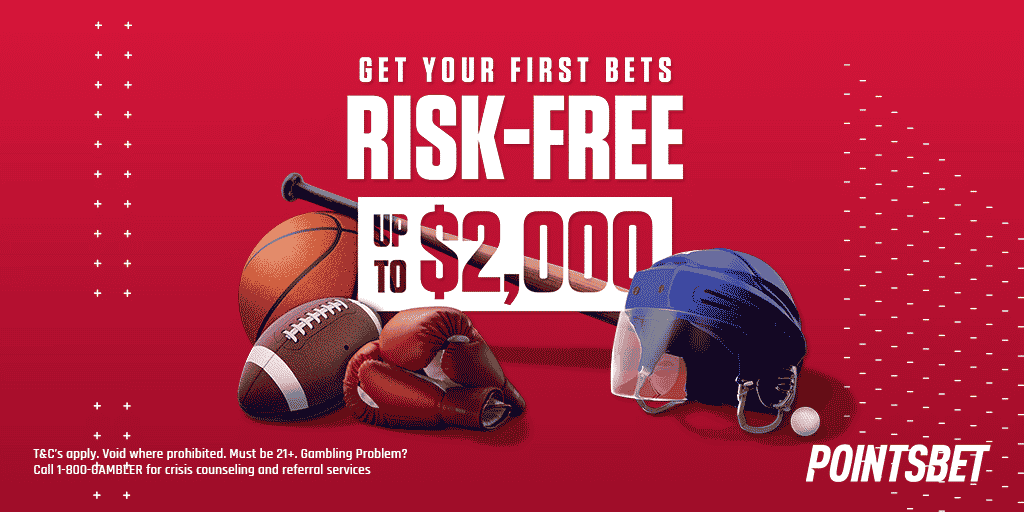 Oswald Peraza, SS (Yankees)
(Triple A: .257 BA / 17 HR / 45 RBI / 31 SB)
Stop me if you have heard this one before but there is a shortstop worth monitoring in the Yankees farm system. No this time I am not referencing Anthony Volpe. The Yankees boast not one but two top MLB prospects that play the shortstop position. This player resides in AAA Scranton Wilkes-Barre. Peraza already has an MLB-ready glove and could challenge for a gold glove early in his career. He might not project to be the offensive powerhouse that Volpe does, but he is no slouch either. In 92 games he has 17 homers, 45 RBIs, 31 stolen bases and an OPS of .770. Couple those numbers with an elite glove and you have yourself a valuable piece for a playoff run in 2022. Peraza could be a September call-up that puts the Yankees over the top.
Down 9-0, the RailRiders have come all the way back to take the lead on Oswald Peraza's 17th home run of the season! pic.twitter.com/VwOAixDZsO

— Talkin' Yanks (@TalkinYanks) August 17, 2022
Potential National League Prospect Call-Ups
Bobby Miller, RHP (Los Angeles Dodgers)
(Double A: 91 IP / 4.45 ERA / 11.57 K/9)
Let's face it, the Dodgers do not need any more help. They already boast the best record in the majors and seem to have endless pitching depth. Well, throw Bobby Miller's name into the ring of endless top MLB prospects out in LA. Bobby Miller is the Dodgers' second-ranked prospect and 27th overall in the MLB. In 20 games in AA he has a not-so-sparkling 4.45 ERA. He makes up for it with a whopping 11.57 k/9 and elite speed on his four-seam fastball. Not only does he have an upper 90s fastball, but he boasts numerous off-speed pitches that keep opposing hitters off balance. He is not a finished product but could provide another live arm out of the Dodgers bullpen down the stretch or some insurance in case of another untimely injury in the rotation. Even without injury, the Dodgers would be remiss to not make Miller one of their September call-ups.
Should the Dodgers call up Bobby Miller for the postseason run?

— Dodgers Nation (@DodgersNation) August 16, 2022
Francisco Álvarez, C (Mets)
(Triple A: .180 BA / 6 HR / 21 RBI)
We have to talk about the top MLB prospect in baseball, don't we? Is it a bit of a stretch that Alvarez sees the bigs this year? Probably. Would it be a blast if he was called up this season? You bet. The Mets do not have many holes but offensive production from the catching position is one of them. Alvarez would be an exciting way to remedy that issue in September. In 67 games in AA during the 2022 season, Alvarez hammered 18 homers, 47 RBIs, with an OPS of .922.
Francisco Álvarez comes up clutch, defensively!

The top @Mets prospect barehands a wild pitch, then throws out what would be the go-ahead run at second for the @SyracuseMets. pic.twitter.com/t4HNKiqw9y

— MLB Pipeline (@MLBPipeline) August 24, 2022
He has the ability to produce like an elite middle-of-the-order bat. His numbers have dipped in AAA with an average of .180, with 6 homers, 21 RBIs, and an OPS of .719. Bad luck on batted balls might be playing into his low average but the power numbers are clearly still there. He is also extraordinarily young at 20 years old and is oozing potential. His defense needs work but could serve as an extra bat for the Mets. If Alvarez were a September call-up, he could be a spark down the stretch for the already-loaded Mets.
Corbin Carroll – OF (D-backs)
(Triple A: .296 BA / 6 HR / 19 RBI / 11 SB)
Corbin Carroll has been universally praised as a top MLB prospect in all of baseball for almost all of 2022. The Diamondbacks likely are not making a run at the playoffs this season but may have some interest in further evaluating some of their talents prior to a reloaded run at the postseason in 2023. Carroll has the potential to be a five-tool player in the big leagues and the Diamondbacks likely see him as a building block and a big part of their future. After annihilating pitching in AA to the tune of a 1.073 OPS in 58 games, Carroll has continued to play well in AAA. In 29 games he has hit six homers, 19 RBI and a .926 OPS. Carroll is also a menace on the base paths and has stolen 31 bases in 88 games so far this season. It is only a matter of time before the Diamondbacks make Carroll their next prospect call-up.
Alec Burleson – OF (Cardinals)
(Triple A: .326 BA / 20 HR / 79 RBI)
The Cardinals look primed for another deep postseason run and are just such a fun team to watch. St. Louis traded Harrison Bader to the Yankees at the deadline to fill a desperate need in the rotation but still have a logjam in the outfield. They also just so happen to have one of the most productive minor league outfielders primed and ready in their farm system. Burleson might be the most major league ready of all the potential prospect call-ups. Adding another bat of his caliber could be the difference between a deep run in the playoffs and falling just short. In 102 games at AAA Memphis in 2022, Burleson has slashed .326/.363/.529 with an OPS of .900. Oh, and he has 20 homers and 79 RBIs to boot. It would be fun to see him with St. Louis this September.
Alec Burleson finds some room in the gap and drives in two with a double. pic.twitter.com/IR5XNoC0w3

— Kyle Reis (@kyler416) August 25, 2022
Hayden Wesneski, RHP (Cubs)
(Triple A: 101 IP / 4.49 ERA / 8.6 K/9)
The Cubs are another team not in the fold to make any noise or challenge for a playoff spot down the stretch in 2022. It is also hard to figure out exactly what their plan is. They decided to hang on to Willson Contreras and Ian Happ at the deadline. They also dealt David Robertson and Scott Effross to contenders. Hayden Wesneski came back to the Cubs in the Effross deal and provided them with a quality pitcher in the minor leagues. Wesneski has struggled a bit since being traded but between both systems has compiled a 4.49 ERA, 8.6 ks/9 while only walking 2.9 per 9 innings. He has a nice four-pitch mix that would translate well into starting stuff. Wesneski should be their next prospect call-up. Look for Weneski to bring his nasty stuff to the major after the September call-ups are made.
Hayden Wesneski fools folks pretty badly. pic.twitter.com/H3l7H0XolD

— Itsacon (@thats_so_cub) August 19, 2022
Eury Pérez, RHP, (Marlins)
(Double A: 73 IP / 4.19 ERA / 12.59 K/9)
The Marlins already boast elite young pitching at the major league level. Perez might not be as far off from competing as previously thought. Perez checks in as the 10th-best prospect in all of major league baseball and is only 19 years old. The Marlins could ignite their fanbase with this prospect call-up in September. While young, he does boast major league-ready stuff and has managed to excel in AA this season. In 16 starts in AAA, he has logged 73 innings pitched, a 4,19 ERA, and a 12.6 k/9. His recent performances may make the Marlins think long a hard about promoting him. Pairing Perez with Sandy Alcantara and Pablo Lopez could be a fearsome rotation for years to come. Perez is a very intriguing MLB September call-up prospect.
The #Marlins have another front-line SP coming. Eury Perez is 6-foot-8 and sits upper 90s. He is arguably the best RHP in the minors. The Marlins are a SP factory. pic.twitter.com/R9tmWfOWmn

— Grant Paulsen (@granthpaulsen) July 16, 2022
Kyle Muller, LHP (Braves)
(Triple A: 105 IP / 3.17 ERA / 10.8 K/9)
The Braves apparently have a never-ending supply of young talent and young pitching in their farm system. After winning the world series last year they have continued to promote young talent. It seems the Braves may have one of the biggest competitive windows in the majors. This year is no different. Atlanta currently sits 1.5 games back of the Mets in the NL East. They have also been one of the hottest teams in the NL in the second half. The Braves know better than most you can never have enough pitching.
Kyle Muller, Wicked 81mph Curveball. 🤢 pic.twitter.com/6pvbmQqIKj

— Rob Friedman (@PitchingNinja) July 26, 2021
Kyle Muller could be the next young stud for the Braves. The big left-hander has been uneven in previous major league stints.  In 18 games in AAA this season, he pitched to the tune of a 3.17 ERA and 10.9 k/9. Muller could be another weapon the Braves can deploy out of the bullpen. He may get an opportunity postseason or even fill in for injuries in the rotation.
Related Content: