PFL 8 is an event with plenty of large favorites and familiar names. However, those two things are not necessarily intertwined. Welterweights and light heavyweights will clash for their chance to head to the million-dollar finals later this year. We'll also see plenty of other exciting action from fighters looking to punch their ticket into the next season. It's sure to bring plenty of action this Saturday and more than a couple of big finishes.
PFL 8: 2022 – Playoffs Betting Guide
Welterweight: Magomed Umalatov (-345) vs Rory MacDonald
Part of me really wants to believe that Rory MacDonald can be the old version of himself and cash as a big underdog. The concept of him being a 3-to-1 dog in a fight outside the UFC would have fried my brain in 2014. However, that's where we are here at PFL 8 and there are just too many alarms to reasonably pick him. There are a couple of big issues for me with MacDonald here. The biggest one is that he seems more hittable than ever before. Magomed Umalatov has big hands and isn't afraid to throw a little extra. The other reason is the takedown defense. Despite the fact that Umalatov isn't much of a wrestler, neither was Sadibou Sy, who took Rory down in the last fight. So that's there as a backup if things aren't going Umalatov's way.
Magomed Umalatov stunned Jarrah Al-Silawi with a short backfist, then put him to sleep with a vicious right 😳 #2022PFL6

(via @PFLMMA) pic.twitter.com/O0cSuiU90Z

— MMAFighting.com (@MMAFighting) July 2, 2022
Heavyweight: Renan Ferreira (-130) vs Ante Delija
Renan Ferreira looked pretty lackluster last time out in a poor-looking decision against Klidson Abreu, but I'm still on him here for PFL 8. I think the length of Ferreira is going to be a big issue for Ante Delija. He's going to be three inches taller and sporting a six-inch reach advantage. Being a naturally big guy, Delija is usually pretty happy to throw from the outside and when he decides to get on the inside, it's fairly easy for him. We saw both of these things in action when he beat TUF veteran Chandler Cole. I think when he tries to close the distance here, he'll get caught. If not, he'll at the very least face some really difficult grappling skills that should be all that he can handle.
Heavyweight: Denis Goltsov (-325) vs Matheus Scheffel
The grappling work of Denis Goltsov should be all the difference here. The gap in their skills in that area is the reason why you see such a wide line at PFL 8. Although Matheus Scheffel has shown that he can make some things work on the feet and that he works well against the cage, the trips should be there for Goltsov for the entire fight. Additionally, his top control, pressure, and ground and pound should be plenty to make this a one-sided affair.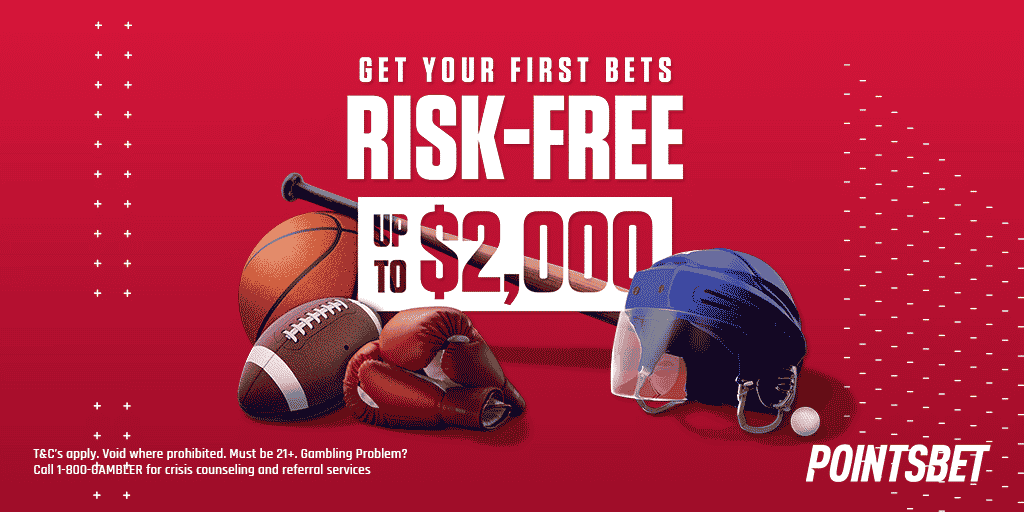 Welterweight: Sadibou Sy (+105) vs Carlos Leal
I get why people are hyped on Carlos Leal going into PFL 8. After all, he did just take out Ray Cooper III, the two-time PFL champion. Still, I'm siding with the slight dog here in Sadibou Sy. The things that Leal did to Cooper, I think, are going to be harder to repeat here. One of the reasons why is that Sy is getting a whole camp to prepare for that style. Cooper was preparing for Magomed Umalatov, who is also a power puncher but uses far less of the clinch work that Leal found success in. The other reason is that Sy has shown that he can find a takedown in close quarters when he needs it. He took Rory MacDonald down last fight to edge it out. I think Sy uses his craft on the outside and mixes it up to beat Leal in a close fight.
Light Heavyweight: Mohammad Fakreddine (-170) vs Marcin Wojcik
While Marcin Wojcik has got some skills and would actually be a fun addition to a future season of PFL, I just don't like this matchup for him at PFL 8. Mohammad Fakreddine is a tough matchup for him based on his raw aggression. In almost all of his fights, you can see him blitzing forward with a less than technical barrage of punches. In many cases, a particularly technical boxer would probably deal with him quite well, but I see issues with the striking defense of Wojcik. Additionally, I think the counter wrestling and scrambles should allow Fakreddine to wear Wojcik down in the fight – likely leading to a finish.
If you'd like even more information on all things MMA, including PFL 8, be sure to check out the MMA Gambling Podcast. Gumby and Jeff are coming to your ears four times a week to give you all the knowledge you need to be the smartest guy at the bar. 
Related Content