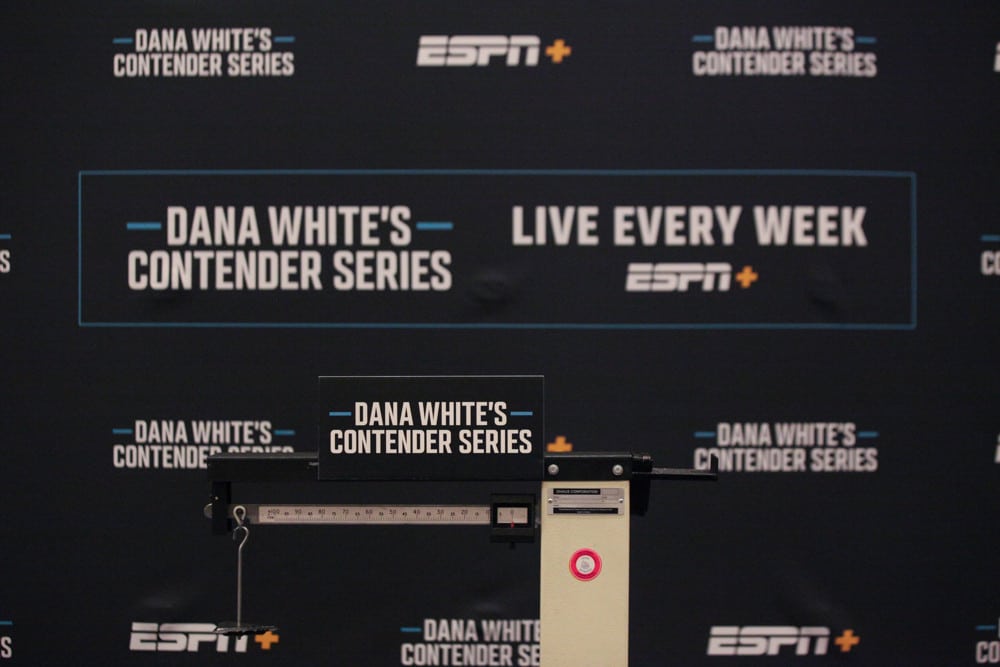 After a less than riveting Week 1 of Contender Series, fans (and Dana White for that matter) are likely ready to get started with Week 2. There may be a little less on this week's card in terms of experience, but that shouldn't mean that there is less excitement. With a 3-1 record in Week 1, only missing a +180 underdog in a close decision, we're ready to ride that lightning.
Dana White's Contender Series: Week 2 Betting Guide
Lightweight:  Chris Duncan (+135) vs Charlie Campbell
You may remember Chris Duncan from last year's Contender Series. After making weight for a fight that got canceled early in the season, he was rebooked on short notice with Slava Borshchev. While most people remember the big fantastic KO from Slava Claus, they may have forgotten that Duncan brought solid forward pressure – a staple of his fight style. He also landed a few takedowns, including one while he was stunned. Although he might not be the best at holding those positions, he does land plenty of blows as his opponent works up.
A lot of these basics should work really well against a guy like Charlie Campbell. The best word to describe Campbell is frantic. He uses a lot of energy, particularly with spinning attacks that are rarely fruitful. While he has great power, which has bailed him out in the past, he's had issues with being taken down. There's a good chance that all the spinning attacks lead him to get his back taken and giving up position. Even if that's not the case, I like Duncan to pick him apart and tire him out – making good on his second Contender Series stint.
How many times has it been said, "Anything can happen in a fight."?

That definitely played out near the end of round one between Mateusz Piskorz vs. Chris Duncan.

Catch round two here. 👉 https://t.co/ZA2R0g762X pic.twitter.com/1v8B0QHdQd

— BellatorMMA (@BellatorMMA) February 22, 2020
Flyweight: Shannon Ross (-225) vs Vinicius Salvador
This fight is perhaps the one I'm the most confident of on this edition of Contender Series. Shannon Ross is a bright flyweight prospect with quick hands and snappy leg kicks. He feints often and draws counters out of his opponents. His counter right does most of the damage there, and he does a good job threading his strikes together in combinations on those counters. There's even a little bit of wrestling there for Ross, but he does get hit with some counters himself if he is a little sloppy with them.
And the reason all of this spells disaster for Vinicius Salvador is because he is really easy to read and even easier to draw out. He keeps his hands low in an effort to throw more spontaneously, but a lot of his strikes are telegraphed anyways. He fought a debuting fighter in his last fight and got stunned in the opening seconds – that's how easy it is to counter him. With all of these issues on the feet, there isn't much on the mat to assuage these concerns. As a result, Ross should just pick him apart at will for as long as this one lasts.
SHANNON ROSS! #ACB76 pic.twitter.com/ZzhdzIcakb

— ACA MMA (@ACA_League) December 9, 2017
Welterweight: Shimon Smotritsky (+200) vs Billy Goff
Billy Goff is a double champion for the notable New England promotion CES. In his last fight, he went up in weight to face Contender Series veteran Justin Sumter. He did some things exceptionally well in that fight. His strikes were all very powerful. He caught a kick and turned it right into mount. However, he also showed some issues. That mount quickly turned into a reversal and he spent a large part of Round 1 with his back taken. He came out for Round 2 and looked a little labored – which is concerning since in theory that would have been an easier weight cut.
I think some of those things are going to be issues against a guy like Shimon Smotritsky. The Israeli has a karate-like stance and flings kicks out with ease. He has fast hands, although has a little problem with being too patient with them. It's been near impossible for most people to wrestle him on the regional circuit due to the way he hits a switch or counters into his own. I think all of that is going to allow him to tire Goff out and take over in the later rounds. Also, worth noting, this will be his second time on Contender Series (a loss to Mike Mallott last year). Fighters coming back are already 2-0 this year.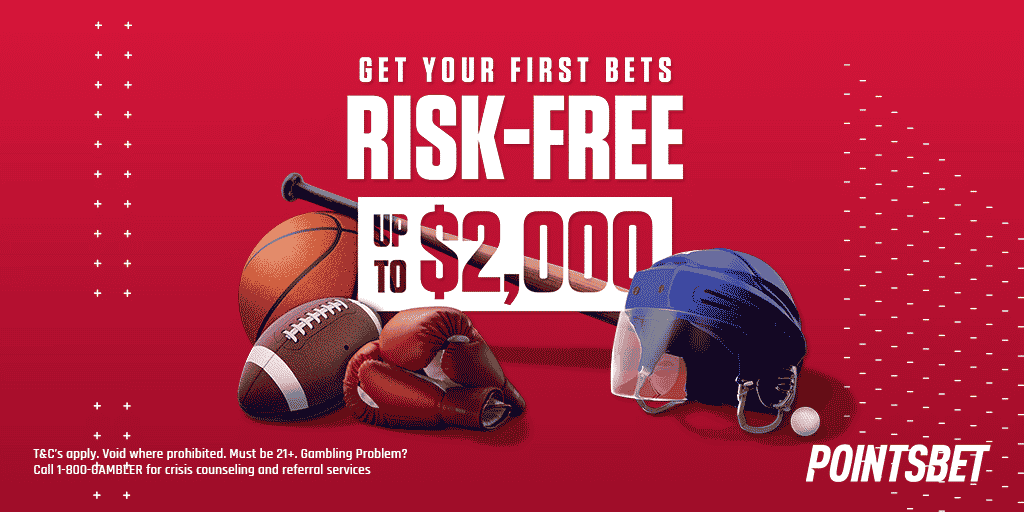 Heavyweight: Waldo Cortes-Acosta (-333) vs Danilo Suzart
Waldo Cortes-Acosta has a boxing background, which is why you see a pretty nice jab often absent from heavyweights – particularly on Contender Series. He's got a real sharp 1-2 that he throws and it lands for power even late into the third round. Like a lot of boxing-heavy big men, his wrestling lags behind. He's pretty easy to take down and even easier to back up against the cage. He'd benefit heavily from some footwork.
With that being said, I'm not all that worried about those things against Danilo Suzart this Tuesday on Contender Series. The Brazilian is particularly short for a heavyweight and his sense of range seems to suffer for it. He throws a wild windmill of a right hand that often comes up 6-8 inches short of his opponent. I've never seen him try to grapple for more than a few seconds, so I don't expect him to try to exploit the real weakness here either. Likely this means his only path to victory is to back Costes-Acosta back to the cage and get lucky with one of those windmills.
Undefeated heavyweight Waldo Cortes-Acosta moves to 5-0! 💣

[ #LFA124 | 𝗟𝗜𝗩𝗘 𝗡𝗢𝗪 | 📲 on #UFCFIGHTPASS ] pic.twitter.com/j58wXgKniH

— UFC FIGHT PASS (@UFCFightPass) February 12, 2022
Featherweight: Connor Matthews (+110) vs Francis Marshall
Francis Marshall is a classic young prospect from a wrestling background. At only 23-years old, he's hyper-athletic and has a great work rate. His double leg seems on point and he has figured out how to pair it with ground and pound that opens people up for a submission. The major problem with his game comes in the striking. Just about everything he does on his feet is rote. The most obvious example is pumping a double lead jab with a straight behind it. Ultimately, it doesn't look awful, but it becomes pretty predictable.
It's hard to be able to determine if Connor Matthews is going to be able to deal with someone else's wrestling. His low level of opponents have pretty much allowed him to be the aggressor in the grappling department, which looks good. The reason I'm picking him for a Contender Series win is the hands though. He's much more comfortable on the feet and way more sure of himself. When he stuns people, he goes right into finish mode with strikes and subs. There's a chance that the wrestling from Marshall gives him a bit of trouble, but I expect him to be able to work back up if that's the case.
If you'd like even more information on these Dana White's Contender Series fights, be sure to check out the MMA Gambling Podcast. Gumby and Jeff are coming to your ears four times a week to give you all the knowledge you need to be the smartest guy at the bar. 
Related Content