The NFL Hall of Fame Game is 10 days away and it's time to get all your NFL futures bets in. You can bet the first week of football, you can place futures bets, prop bets, and more before the season even starts. This has to be especially exciting to anybody wanting to participate in sports gambling in Michigan. It has been announced, after years of debate, that they have approved sports betting in Michigan!
That's right, the state of Michigan has approved online sports gambling. Make sure you check out the best sites for sports betting in Michigan. Lions fans can get down on bets. Whether you want to bet on the Lions, or against them, get ready to win and lose with them! However, you probably don't want to put all your money on Lions' bets, so let's take a look at the ten best bets for the NFL in 2022.
Exclusive SGPN Content
Quarterback Prop Bets: One Bet For Each Team
Ten Best Bets For The NFL In 2022: Sports Betting In Michigan
1. D'Andre Swift Over 850.5 Regular Season Rushing Yards (-110)
Starting our best bets for the NFL in 2022, we might as well get sports betting in Michigan started with a Detroit Lions bet. Last year, D'Andre Swift rushed for 617 yards on 151 carries for a 4.1-yard average. He completed this in thirteen games. Swift has had some injury concerns, but he's the clear-cut starter, with only Jamal Williams cutting into his playing time. On top of that, the Lions have one of the easier schedules as far as defense against the run goes. With his rushing total set at 850.5, I think he gets back to his college success where he had two seasons in a row eclipse 1,000 yards.
Will Detroit #Lions RB D'Andre Swift have over or under 6.5 rushing TDs this season?pic.twitter.com/YvaJF5Jew4

— Pro Football Network (@PFN365) July 24, 2022
Best Bet:  Swift over 850.5 yards (-110)
2. Carson Wentz Under 3,550.5 Regular Season Passing Yards (-110)
Carson Wentz finds himself on a new team for the third time in three years as he joins the Washington Commanders. There are certain players that have consistent injury concerns, and Wentz is definitely one of those. In his six years of playing, he's only played a full season in half of them. And even though he exceeded 3,500 passing yards in two of those three full seasons, sometimes you have to bet that history repeats itself with the durability concerns.
Wentz is on a new team and will take a little bit of time to build the chemistry with his receivers. If Wentz misses even a couple of games, taking the under is almost certain to hit. Therefore, now that sports betting in Michigan is available, grab your phone or computer, log on to your online betting location, and place a bet for Wentz under 3,550.5 yards, with the expectation that he misses some games.
Best Bet:  Wentz under 3,550.5 yards (-110)
Carson Wentz just threw the worst interception I've ever seen since Brandon Weeden's pick with the Browns pic.twitter.com/JzAX39Hxco

— Sir Yacht (@SirYacht_) October 25, 2021
3. Texans Over Win Total Over 4.5 (+100)
I know what you're thinking – the Texans? Yes, the Texans! As Davis Mills enters his second season, the Texans have continued to improve their team. They invested in the running game, the receiving game, as well as the defense. Last year, even during a struggling year, the Texans won four games. This year, their win total being set to win the same or fewer games seems like a major insult to one person in particular. Lovie Smith.
Lovie Smith isn't only a well-respected coach, a player's coach, and a proven coach. He's also a coach that has won with teams that didn't look great on paper, like the Chicago Bears. Smith's defense will most likely play at an elevated level and force turnovers, taking some pressure off of Davis Mills and the offense. I'm not saying the Texans are making the Superbowl, but I do think they win at least five games.
.@HoustonTexans new head coach Lovie Smith joins @gmfb to discuss the greatness of Devin Hester and what it would mean to see him make the Hall of Fame, and talks about his spectacular beard. pic.twitter.com/tqMkqYsE4t

— NFL Network (@nflnetwork) February 9, 2022
4. Tampa Bay Buccaneers NFC Number 1 Seed, Buffalo Bills AFC Number 1 Seed (+1500)
I know everybody was shocked that Tom Brady came out of retirement. That's sarcasm. Brady returns for another year after exiting the playoffs last year. And if you thought he was determined last year after all the retirement talk, I have a feeling he'll be even more determined this year. Meanwhile, the Bills are one of the hottest AFC teams since, well, since Tom Brady left the Patriots. Josh Allen is a young quarterback who continues to play with a chip on his shoulder.
When I was looking for best bets, this was one of my favorites because at +1500 a small bet can go a long way. These have been two of the best teams the past couple of years and I don't see that changing, so taking a chance on it, even if it's not a huge amount, can be rewarding.  Since sports in Michigan is new, maybe you aren't as familiar with the odds. At +1500, a ten-dollar bet will win you $160. Not a bad payout at all for something that isn't that much of a stretch.
Best Bet: Bucs NFC Number 1 Seed, Bills AFC Number 1 Seed – Yes (+1500)
5. Amon-Ra St. Brown and T.J. Hockenson combined over 1549.5 Regular Season Yards (+330)
Gearing towards Michigan sports gambling I thought we'd get some more Lions bets in. This one you may have to do some searching for but can be found under special bets on certain sports books. Last year, Amon-Ra St. Brown and T.J. Hockenson combined for 1,495 yards. They are both a big part of the Lions' passing game and there's no doubt in my mind that St. Brown will continue to get even more involved.
Reports are swirling that Goff will be more comfortable this year and if that's the case, you can expect both of these players' numbers to go up. I see them combining for around 1,700 yards this year, making this a bet I feel comfortable with.
Best Bet:  St. Brown and Hockenson combined over 1549.5 regular season yards – Yes (+330)
6. Derrick Henry Most Rushing Yards (+650)
Last year Derrick Henry finally showed some signs of being human and had an injury. Before his injury, he had rushed for 937 rushing yards in only eight games. At that same rate, Henry would have finished with 2,090 rushing yards. Jonathan Taylor won last year's rushing title with 1811 yards.
This year, Henry returns and should continue to dominate on the ground. The Titans love to run the ball and will continue to run the same style of offense. Meanwhile, the Colts may shift their approach a little bit with veteran Matt Ryan at quarterback. Henry is a machine, and I expect him to return to his regular form and dominate rushing stats. And at +650, how can you not take a shot on him?
Best Bet:  Henry Most Rushing Yards (+650)
Derrick Henry said weight room 🏋️‍♀️
pic.twitter.com/7eKODisra9

— Footballism (@FootbaIIism) July 18, 2022
7. Detroit Lions Week 2 vs. Washington (+100)
The Lions' bets aren't over. With sports betting in Michigan approved, the books have to be prepared for Detroit Lions' bets to increase as their faithful fans and they have both Week 1 and Week 2 Lines up. In Week 1 the Lions face the Eagles. I like their odds against the Commanders better. You can see my thoughts on Wentz above, but I also feel this team will take a while to find the identity that works for them either way.
The Lions, however, know exactly what their identity is. Coach Dan Campbell wants that knee-biting defense to be backed up with a strong rushing attack that opens up the pass game. If you place a bet now, the Lions are underdogs, and you can get them at +100. I think after Week 1 goes by, the Lions may move to favorites, so I like taking this bet now, rather than waiting.
Best Bet: Lions Week 2 Moneyline (+100)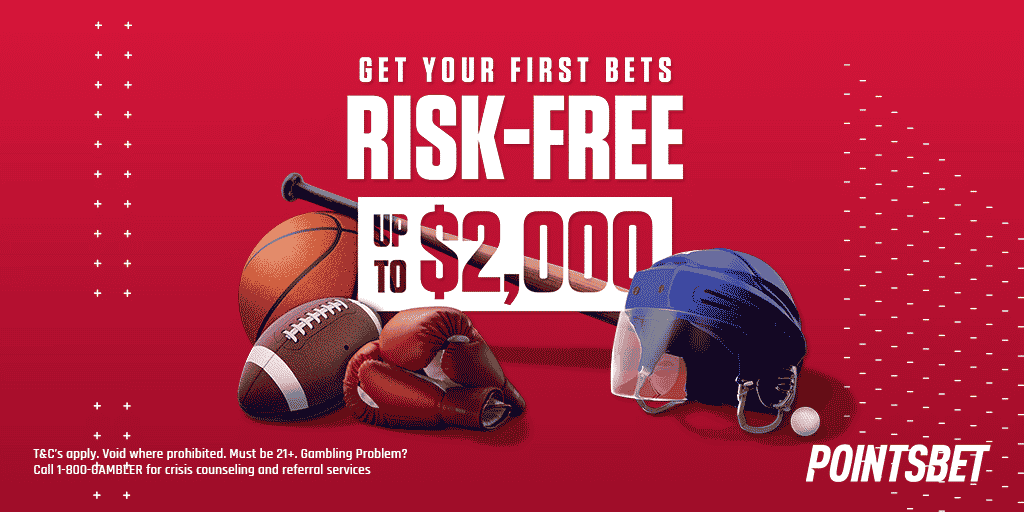 8. Green Bay Packers Under 11 Wins (-110)
For all that Aaron Rodgers is, this year looks like it could be one of his harder ones. Davante Adams being traded to Las Vegas has left the Packers with no clear-cut top wide receiver. Not that he necessarily needs one to have success in the past, but it definitely helps. With the Packers facing the Buccaneers, Bills, Cowboys, Titans, and Rams this year, plus division rivalry games with Vikings, Lions, and Bears, 11 wins seems like a lot. I like this bet because it's set at 11, meaning if you push and they win exactly 11, you'll get your money back. It should be close, but I think the Packers top out at ten wins.
Best Bet:  Packers Under 11 Wins (-110)
9.  Jalen Hurts Over 725.5 (+100)
Last year Jalen Hurts played in 15 games and ran for 784 yards. While running quarterbacks always run the risk of getting injured, Hurts has shown toughness and the ability to run the ball and take hits throughout college and his young professional career. This year, the Eagles have added pieces to the passing game, but the rushing game remains much of the same. And a lot of that rushing game will rely on Jalen Hurts' legs.
After rushing for 784 yards last year, I expect him to run for more this year. With A.J. Brown now part of the receiving corps, the defense will be spread out, even more, leaving easy rushing yards for Hurts when he decides to take off.
Best Bet: Hurts over 725.5 yards (+100)
Jalen Hurts vs Saints:
– 216 yards
– 3 TDs
– 0 Turnovers

He sealed the game with a phenomenal run on 3rd and 6 🔥#Eaglespic.twitter.com/9HWNQSpBRd

— Thomas R. Petersen (@thomasrp93) November 21, 2021
10.  Aaron Jones Regular Season Rush & Rec Yards Over 1300.5 (-115)
I already talked about how the Packers will look different without Davante Adams. However, did you know in previous games that Adams missed due to injury, Aaron Jones' target share went up? In 15 games last year, Jones had 1,190 total yards. Even though the team is getting AJ Dillon more involved, I expect Jones' to continue his climb in the receiving game.
The Packers' strength of schedule favors running back production and with the receiving game in question, I think the Packers will lean on the run game even more. Combining that with Jones becoming more in the pass game makes this one feel like it's going to hit the over.
Best Bet: Jones Reg. Season Rush/Rec Yards Over 1300.5 (-115)
Love the way that Aaron Rodgers throws Aaron Jones upfield here. Whether the wheel is planned or unplanned, Rodgers leads him into that space with full knowledge that Jones has the hips to accommodate.

Seamless transition. One of the best connections in football. pic.twitter.com/UMXP4VaY9H

— JetPack Galileo (@JetPackGalileo) July 19, 2022
Related Content