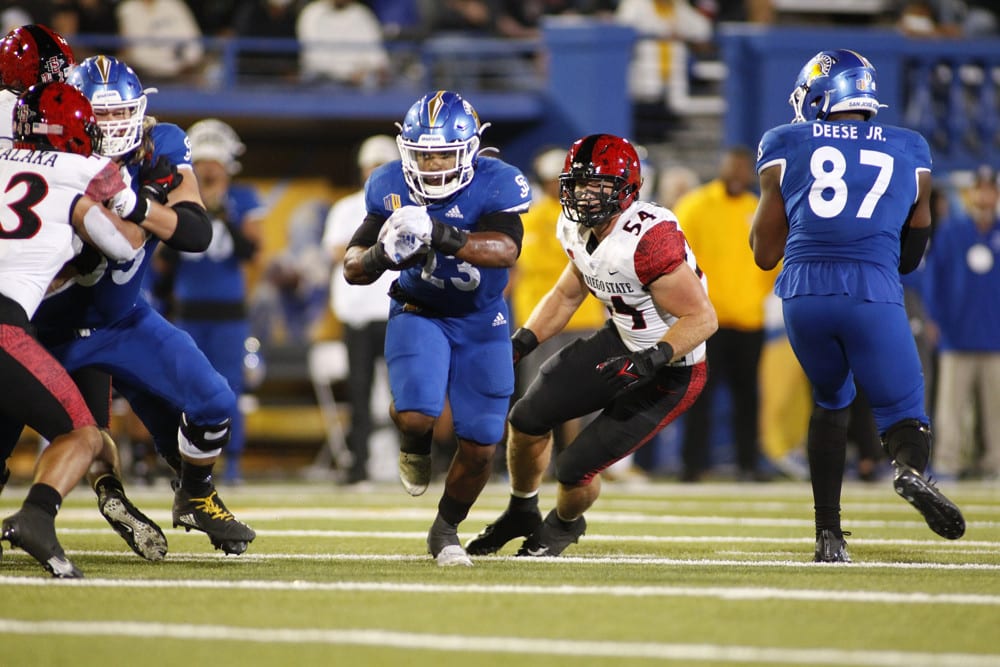 Top 10 Offensive Players to Watch for Alabama Airborne: MLFB Rosters and AnalysisAs training camp comes along and we inch closer to MLFB kickoff, the offensive line for Alabama Airborne shows up and out exuding drive and athleticism across the board. Here I will break down the top 10 players with natural talent and potential to grow in this league.
MORE MLFB ON SGPN
Major League Football Training Camp Report: Final Day at MLFB Camp
Top 15 Linebackers to watch in Major League Football: MLFB Rosters and Analysis
MLFB Rosters Breakdown by Position and Team
Top 10 Offensive Players to Watch on the Alabama Airborne: MLFB Rosters and Analysis
Nick Holley  (Wide Receiver)
Measurables: 5-10, 197 pounds
College: Kent State
Experience: LA Rams, Roughnecks XFL, Calgary CFL
Recent Stats: 47 Rec, 380 Yds, 17 Tackles, 5 TDs
The best word to describe Nick Holley is resilient. After enduring three torn ACLs, and a broken back, Holley trained rigorously and continued to pursue his goals on the field. Holley finished his XFL season with 21 catches for 267 yards and two touchdowns. He has a true passion for this game and has gone through intense experiences to showcase his dedication. With his professional experience and his raw passion for the sport, Nick Holley is a great fit for the Alabama Airborne. Going forward with the MLFB will continue to strengthen Holley's skills in his career. 
Elijah Lily (Wide Receiver)
Measurables: 5-11, 160 pounds
College: Mesa State
Experience: Rookie
Recent Stats: 35 Rec, 474 Yds, 4 TDs
Elijah Lily is a player who will drive the Alabama Airborne to victory with his outlook on the game and impressive mechanics. Whether it's dancing or hyping up his teammates, Lily brings incredible energy to the game. Not only can he keep the team's morale up, but he can also have the ball down the field before anyone notices. Laser-focused on the endzone, Elijah Lily rushes through whatever is in front of him. Creating separation from the defensive back, Lily will showcase his speed this season with the Airborne. 
Jacorey Sullivan (Wide Receiver)
Measurables: 6-2, 215 pounds
College: Central Michigan
Experience: Rookie
Recent Stats: 48 Rec, 672 Yds, 10 TDs
Named to the All-Mid-American Conference Third Team offense, Jacorey Sullivan from Central Michigan will be gravitating to watch. Sullivan led Central Michigan in touchdowns, was ranked second for receptions, and made school history with the second-most touchdown catches in a season. His field awareness is impressive, always finding open seams and connecting with his QB. Sullivan does not try to get too fancy with it, he makes his way down the field, hands on the ball, and runs it in. The Airborne needs those solid players to be able to rely on them under pressure. Sullivan is the level, steady-handed wide receiver that the Airborne is excited to have. 
Kyle Saddler (Quarterback)
Measurables: 6-0, 195 pounds
College: Augustana University
Experience: Rookie
Recent Stats: 11 TDs, 91 Pass TDs, 10,380 Pass yds
Quarterback Kyle Saddler was named the NSIC Preseason South Division Offensive Player of the Year, earned First Team All-NSIC honors, and ranked fifth in the nation for passing touchdowns. Saddler is a natural-born leader with a rich dedication to this game. Quick on his feet, he can easily buy time before throws which should not be a problem with Thomas Parker on OLine. Starting 3.5 years for the Augustana Vikings, Saddler brings high-level experience to the Alabama Airborne alongside their 3 other talented QBs.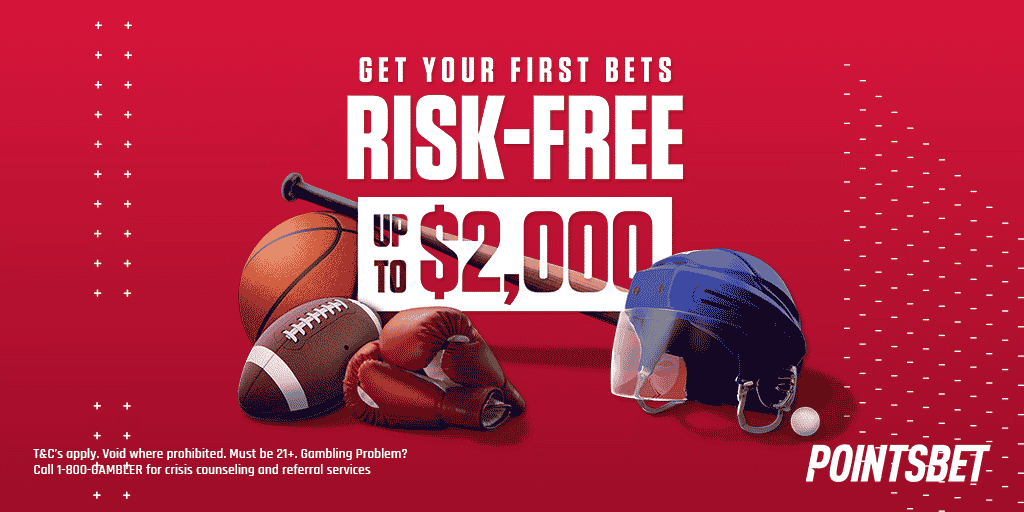 Tim Wilson (Wide Receiver)
Measurables: 5-9, 170 pounds
College: East Stroudsburg
Experience: Philadelphia Eagles, Winnipeg CFL
Recent Stats: 133 catches, 2,042 yds, 16 TDs
As a state qualifier in high school track and field, it is no surprise that Tim Wilson can make his way down the football field. Wilson continued playing at East Stroudsburg University where he ranked tenth in school history for all-purpose yards. He is just one of those players who you can put just about anywhere, contributing to the Airborne's versatility. The Philadelphia Eagles noticed this and invited him to training camp where he left quite the impression. Right from the start, Wilson showed off his skills at open practice and grabbed the attention of 35,000 fans. Tim Wilson brings seasoned experience to the table and will be a great leader for the Airborne. Keep an eye out for Wilson, he won't disappoint. 
Thomas Parker (Offensive Lineman)
Measurables: 6-3, 305 pounds
College: Sacramento State University
Experience: Rookie
Thomas Parker is a two-time winning All-Big Sky conference champion, named First Team All-Conference, and won the Gesek Award for the offensive line. One thing about Parker is he will not allow anyone to get past him. He will be a great asset for the Airborne's offense and finish through for every single play. Watching his film, it is evident he gives everything he's got on the field, and the Airborne's QBs will be grateful for that as will the ones rooting for them. 
Arthur Thompkins (Running Back)
Measurables: 5-9, 180 pounds
College: University of Connecticut
Experience: Rookie
Recent Stats: 1,972 Rush Yds Gained, 15 TDs, 939 KOR yards
Alabama Airborne's need for speed was quickly fulfilled with Art Thompkins. After landing a scholarship at Toledo, Thompkins rushed for more than 1,400 yards in 3 seasons, catching the eye of UConn. He keeps the offense moving with his quick feet, and will make a dream-team duo with Tyler Nevens. Thompkins' agility and speed combined with Nevens' drive, will turn the Airborne offense into a unit that will leave fans wanting more.
Traveon Samuel (Wide Receiver)
Measurables: 5-7, 180 pounds
College: Louisville University (2015-2018), University of Memphis (2019-2020)
Experience: Rookie
Recent Stats: 68 Rec, 813 Rec Yds, 4 TDs
Born and raised in Alabama, Traveon Samuel is no stranger to the playing grounds for the Airborne. Playing just one season at Memphis, Samuel longed for more playing time and continued working hard to persist in his football career. He keeps his head in the game, and every move he makes is intentional. Traveon holds himself to a standard and is disciplined when it comes to this game. This dedication to football has led him to MLFB and the Airborne have another Alabama native on their hands. 
Ari Werts (Wide Receiver/Tight End)
Measurables: 6-4, 235 pounds
College: Georgia State University (2015-2018), East Tennessee State University (2018-2019)
Experience: Rookie
Recent Stats: 62 Rec, 914 Rec yds, 16 tackles, 3 TDs
Ari Werts was a three-year letter winner at tight end and ranked ninth in GSU history for receiving yards. From GSU to ETSU, and Indoor Football with the Bismarck Bucks, Werts stops at nothing to achieve success. In all aspects of the word, Ari Werts is athletic and able to get in and out of his breaks well. Despite his large stature, he is very quick and agile but can bring a mean block. His time with MLFB will hone in on these skills to make Werts perform at his highest level on the field. 
Tyler Nevens (Running Back)
Measurables: 6-0, 231 pounds
College: San José State University
Experience: Rookie
Recent Stats: 31 Rec, 2,759 rush yards, 19 TDs
Coming from a small rural town, Tyler Nevens was the only one on his football team to be offered a D1 scholarship. He played in the Mountain West conference for over 5 years going up against SEC, Pac-12, and Power Five schools. Nevens is an extremely coachable player, able to adapt to new runs and strategies. He has also exemplified great leadership skills all throughout his collegiate career. Now while he may not bring explosiveness and speed, he sure can push his way through the defense. The Airborne has some serious talent in the running backs department, all of them bringing something different to the team. Having Tyler Nevens will keep them moving forward.
RELATED CONTENT