The 150th Open Championship at St Andrews is this week, and it's a fantastic week to play DFS. People are calling it the most consequential major in years. There are just so many story lines at play this week. Tiger's last major? Can LIV and PGA Tour co-exist with one another? Can Rory end his major drought? How will the course play?
There are just so many aspects to this event that are making this Open Championship so anticipated by sports fans all over the world. This event being held at the home of golf in St Andrews has made this event even more special.
We have seen legends of the game like Nicklaus, Faldo, Daly and Woods dominate this course in dramatic fashion. Now it is time for a new star to etch their name into history. 
Being that it is a major, we literally have every single top player in the world teeing it up this week. Regardless of tour and form the Top 50 golfers in the world (besides Daniel Berger) will be teeing it up this week. 
As for St Andrews, the 7,300-yard par 72 designed in the 15th century, it has many questions surrounding how low these professionals are going to take it. We have seen winning scores in the mid-teens in the last few editions of the open here. The course features massive fairways and greens, is heavily bunkered, and has an odd hole complexion. 
Unlike most courses on tour, St Andrews has a whopping 14 Par 4s, and only two Par 3s and two Par 5s. The course also is not very long by tour standards, there are many holes that are drivable and most will have wedges being hit into them. 
I am looking for creative golfers with excellent wedge and short game. Having the ability to go low and make a load of birdies is also going to be important. It is also not imperative to be extremely accurate off the tee as these fairways are very wide. 
Let's get into my favorite 150th Open Championship DFS picks for this week. 
150th Open Championship DFS – $10,000+ Range
Jordan Spieth $10,000
I often come on here and tell you that there are rules you have to follow. Playing Jordan Spieth at The Open is one of those rules. The 2017 Open Champion has some of the best event history of anyone in the field. Since 2015 Jordan has gone T4, T30, Win, T9, T20 and 2nd at this event. 
Jordan is an elite wedge player, creative around the greens and can hit these large fairways as he did in 2015. Another aspect that I really like is that Jordan is the only player in this price range that played at this course in 2015. St Andrews is a place that rewards experience and he has that. We saw Louis win at St Andrews in 2010 and then lose in playoff 5 years later there. I think we see that with Jordan this week. 
Off the heels of a T10 finish at the Scottish Open last week, I am confident that his form will carry over into the home of golf. Play Jordan Spieth in your 150th Open Championship DFS lineups this week.
150th Open Championship DFS – $9,000 Range 
Cameron Smith $9,500
My official pick to win this event since April of this year has been Cameron Smith. And nothing has changed. Cameron checks every single box this week. That will be why he holds the Claret Jug come Sunday. 
Smith ranks 1th in proximity from 100-125 yards and 3th from 75-100 yards over the past 24 rounds. I believe that this is the range in which the event will be won. Cam is not the most accurate or longest driver of the ball but he can get away with how large these fairways are. It is also not impossible to see him gain OTT and he gained 2.8 strokes OTT at the PGA Championship. 
Cam undeniably has the best short game and putting on tour. He just gained 7 strokes putting on similar greens last week at the Scottish. Smith finished T10 with three rounds under par and a difficult +5 on Friday. If he cleans that up he is easily in the mix to win last week. 
Golfers that have excelled at both Augusta and Kapalua have also played well here. This make sense as both have larger fairways and require elite putting and short game. Cam Smith will win the 150th Open Championship and help win you cash in your DFS lineups. 
150th Open Championship DFS – $8,000 Range 
Tony Finau $8,400
Another PGA Tour player with elite history and a high floor at the Open Championship is Tony Finau. This two-time PGA Tour winner has never finished worse than T27 at this event. I don't see that stopping now. He also finished 3rd in 2019 and has finished within the top 20 every other year. 
This is another play that I believe has a super high floor. Tony ranks 5th in SG: Ball striking over the past 24 rounds and has some elite iron play at the moment. With a second-place finish at the RBC Canadian Open where he gained 8 strokes ball striking and 6.4 strokes putting, I think his game is in a place to contend. Put Tony Finau in your 150th Open Championship DFS lineup.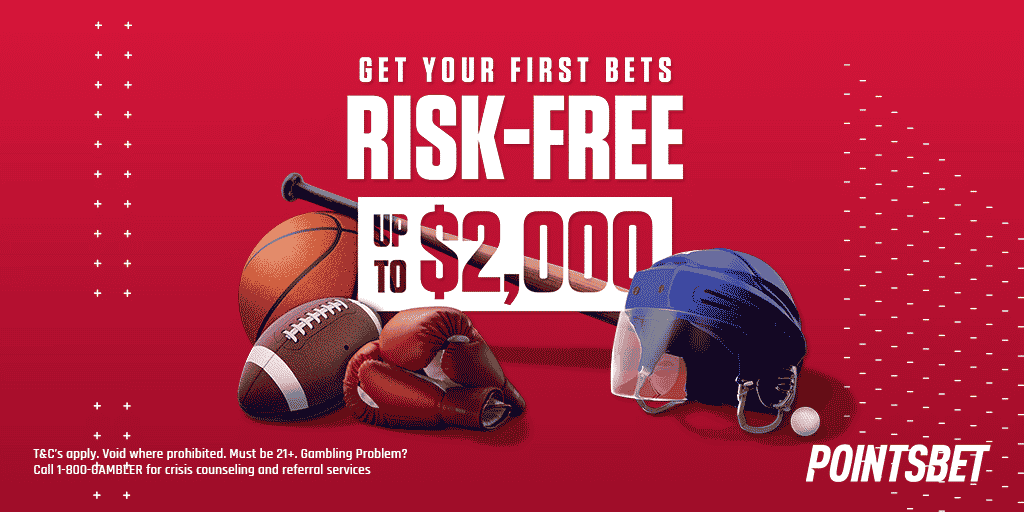 150th Open Championship DFS – $7,000 Range
Seamus Power $7,400 
I think Power has the upside to finish Top 20 at The Open. And at $7,400, this a great DFS play.
Seamus has played some steady golf of late and has shown up in every major. Seamus has finished T27 at The Masters, T9 at The PGA and T12 at The U.S Open this year. That is a better major record than a lot of elite players can say about their major year. Power has been on a run of great golf with only one missed cut in his last 5 starts. All his other finishes are within the Top 30. 
Seamus has great wedge play that will come in handy at St Andrews. I believe that his major form from 2022 with carry over into the 150th Open. Take Seamus Power in your 2022 Open Championship DFS lineups.
150th Open Championship DFS – $6,000 Range
Keith Mitchell $6,900 
I have been playing Mitchell for some time now and he has not been a disappointment at all. This is a pure play on upside and form at this price point. Keith has made the cut in each of his last 6 starts on the PGA Tour, which includes back-to-back top 10s. 
Mitchell also has a special connection to this place as his father is a member of the R&A and his sister went to school at St Andrews. He has played this course many times and it suits his game. Mitchell has above-average distance, is able to make a lot of birdies and has shown he can win in windy conditions before. Make Keith Mitchell your best $6K range DFS play at the 150th Open Championship. 
Optimal Lineup 
Jordan Spieth $10,000 
Cameron Smith $9,500
Tony Finau $8,400 
Webb Simpson $7,900 
Seamus Power $7,400
Keith Mitchell $6,900
RELATED CONTENT