I'm back on a heater with my UFC picks, going 9-2 and winning a buttload of money last week at UFC 276. So, naturally, I plan on doing the same this Saturday at UFC on ESPN: dos Anjos vs Fiziez, aka UFC Vegas 58. Here are my UFC Vegas 58 predictions. Let's gooooooo!!!
RELATED
5 Common MMA Betting Mistakes
UFC Vegas 58 DraftKings Picks
UFC Vegas 58 Predictions
All odds courtesy of PointsBet
Rafael Fiziev (-215) vs Rafael dos Anjos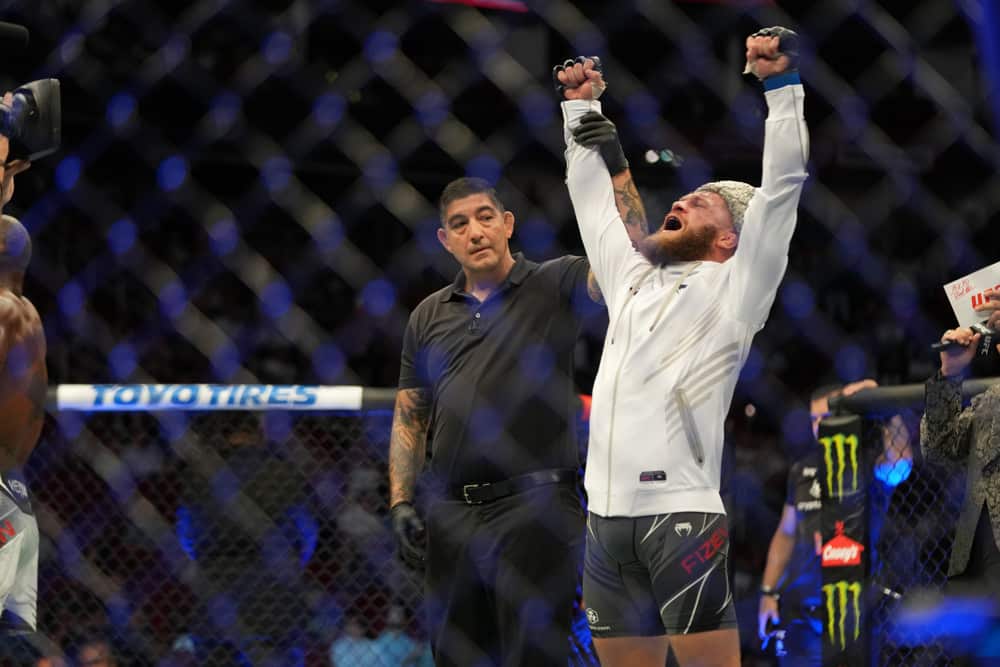 After a couple of postponements, we're finally getting our battle of the Rafaels this Saturday in Las Vegas. I'll be siding with the much younger (nine years) Rafael, Rafael Fiziev, in this lightweight matchup. He's also a dynamic, powerful striker coming off of a knockout win. While I'm not willing to declare former champ Rafael dos Anjos washed up, he's definitely seen better days.
Caio Borralho (-220) vs Armen Petrosyan
A battle of recent Dana White's Contender Series grads is our co-main event on Saturday. While Armen Petrosyan is a fabulous striker, I think Caio Borralho is going to be able to get him to the ground at will, plus he's an underrated striker in his own right. If you want to sprinkle a little on a Borralho via submission prop, I wouldn't object.
Said Nurmagomedov (-270) vs Douglas Silva de Andrade
No, he's not related to that Nurmagomedov, and Said Nurmagomedov is more of a striker than a grappler. While trading with someone as powerful as Douglas Silva de Andrade can be dangerous, I think Nurmagomedov is a safe enough fighter (he's never been finished), and well-rounded enough to get his hand raised.
Jared Vanderaa (-195) vs Chase Sherman
Two chunky guys who probably have no business being in the UFC. I'll go with Jared Vanderaa to use his grappling to get the job done and end his three-fight losing streak (and, at the same time, deal Chase Sherman his fifth loss in a row).
Jamie Mullarkey (-271) vs Michael Johnson
Michael Johnson is pretty much spent at this point, so I expect the eight-years-younger Australian, Jamie Mullarkey, to use his speed, athleticism, and finishing ability (13 finishes in 14 pro wins) to get the job done on Saturday night.
https://twitter.com/ufc/status/1444414358683983875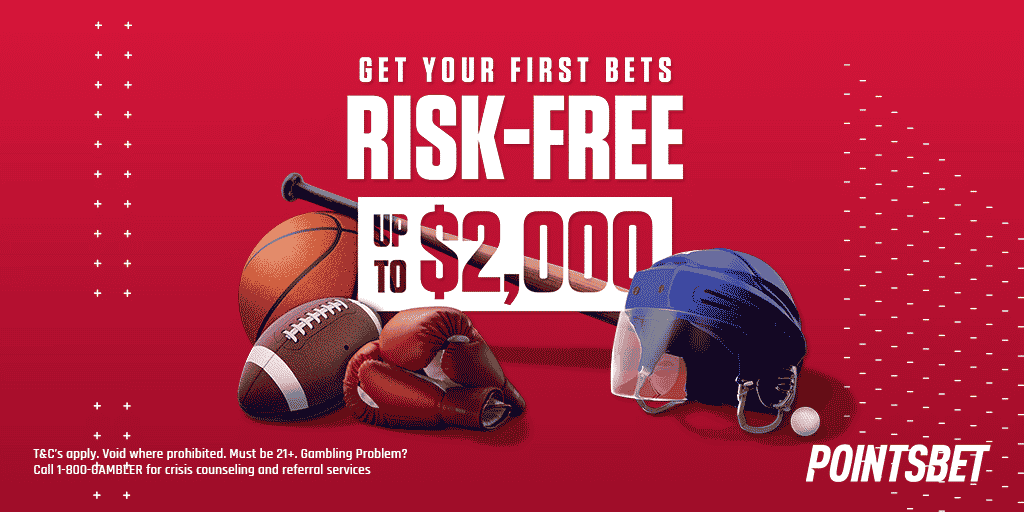 Nina Nunes (+128) vs Cynthia Calvillo
We have to wait until the prelims for me to pick a dog, but I think I have a live one in Nina Nunes. No, she hasn't won a fight since becoming a mommy (her last win was December 2018), yet I still trust her more to show up in this fight with Cynthia Calvillo. She should be the much better striker here and is a strong grappler as well.
Ricky Turcios (-195) vs Aiemann Zahabi
The Ultimate Fighter champion Ricky Turcios returns to the cage on Saturday to take on the inactive Aiemann Zahabi. I like 'Pretty Ricky' to use his length and youth advantages to push his UFC record to 2-0. Then hopefully he gets an in-cage interview.
We need more Ricky Turcios at #FuryFC50!!!!#TUF#PrettyRicky pic.twitter.com/Nkk2FDjWP0

— UFC FIGHT PASS (@UFCFightPass) September 5, 2021
Cortney Casey (+150) vs Antonina Shevchenko
All the cool kids know that female UFC underdogs are killing it this year, so I'm taking another one in Cortney Casey. Like Nunes, I trust Casey's recent performances more than I do Antonina Shevchenko's, and I think she can make this gritty and get the win.
Tresean Gore (-135) vs Cody Brundage
This is a hard one to pick, because the jury is still out on Tresean Gore, what with him only having four pro MMA fights. But I like 'Mr. Vicious' to use his striking powers to beat Cody Brundage on Saturday.
David Onama (-700) vs Garrett Armfield
Garrett Armfield is taking this fight, his UFC debut, on less than a week's notice. Plus, David Onama already beat him once before, in an amateur fight in 2018. Onama is the pick.
Kennedy Nzechukwu (-130) vs Karl Roberson
In what could be a 'loser leaves home' match, I'll take the explosive Kennedy Nzechukwu to finish off Karl Roberson. An incredible nine inches of reach should allow him to snipe away at 'Baby K' until he turns his lights out.
https://twitter.com/ufc/status/1368355325691256836
Ronnie Lawrence (-140) vs Saidyokub Kakhramonov
In Saturday's opener, Ronnie Lawrence is my pick. He's a better all-around fighter than Saidyokub Kakhramonov and should be more active, keeping 'The Heat' on his opponent.
Overall Record: 785-544
2022
Record: 179-87
Earnings:  $1,387.60
Return on Investment:  5.2%
Related Content