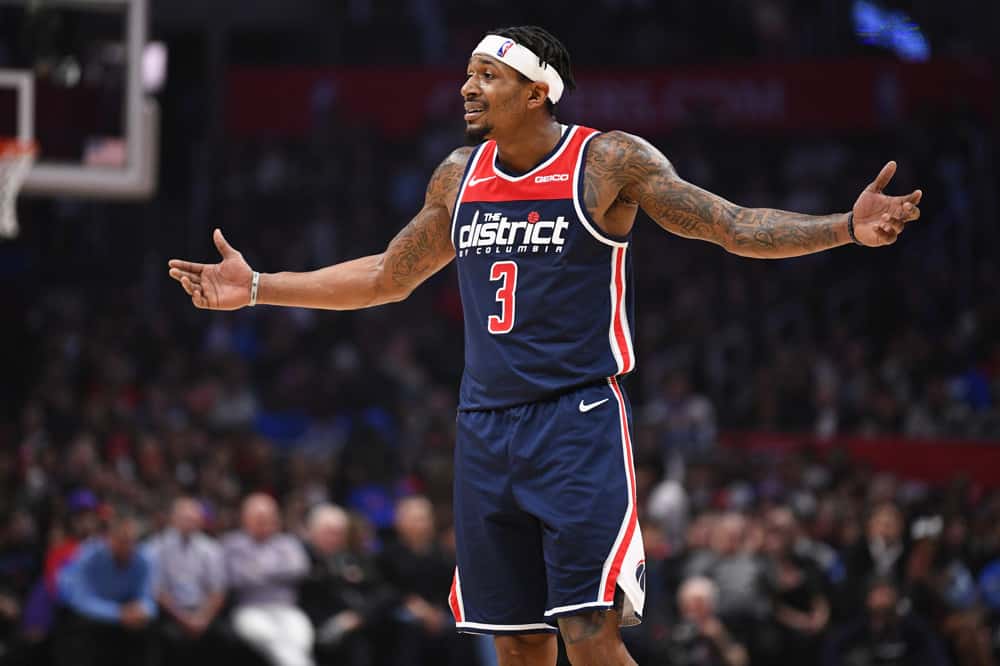 While we are technically in the NBA's offseason, in actuality there is no offseason in the NBA. We just had the NBA Draft last week, we've got summer league coming up, and most importantly to many, the 2022-2023 NBA free agency feeding frenzy kicks off officially on Thursday. This year has plenty of big-name players 'technically' up for grabs – here are where the top 2022 NBA Free Agents should end up once the NBA free agency dust clears up.
Bradley Beal – Washington Wizards
Will sign with: Washington Wizards
Washington star guard Bradley Beal has a $37 million dollar player option for 2022/23 that he is expected to decline to become an unrestricted free agent. However, fret not Wizards fans (I assume there must be some of them out there), Beal is widely expected to re-sign a "supermax" contract with the team for five years and a cool $248 million. Whether he'll be happy losing for another five years in the nation's capital is another matter, as the team won't have much money left to add quality teammates for him.
Deandre Ayton – Phoenix Suns
Will sign with: Phoenix Suns
With the Suns inexplicably passing on extending Deandre Ayton last fall, the former #1 overall pick becomes a restricted free agent come Thursday. This decision has caused friction between the big man and the Suns, leading to speculation that he'll look to bolt the team this summer. However, with the Suns reportedly wanting to keep him around, plus their right to match any offers he signs with other teams, probably means Ayton will stay in the Valley. This seems even more likely since one of the expected-to-be top suitors for him – the Detroit Pistons – grabbed a center in last week's draft. If he does force Phoenix into a sign and trade, Indiana and San Antonio are possible landing spots
James Harden – Philadelphia 76ers
Will sign with: Philadelphia 76ers
Notice in the opening to this article I said these are the top free agents 'technically' available come Thursday. Technically being the key word here, because as you have read, most of them are expected to end up with their current teams. This includes James Harden, who is expected to opt into his $47.3 million player option and then extend his contract for a few more years with Philadelphia. Best of luck, Joel.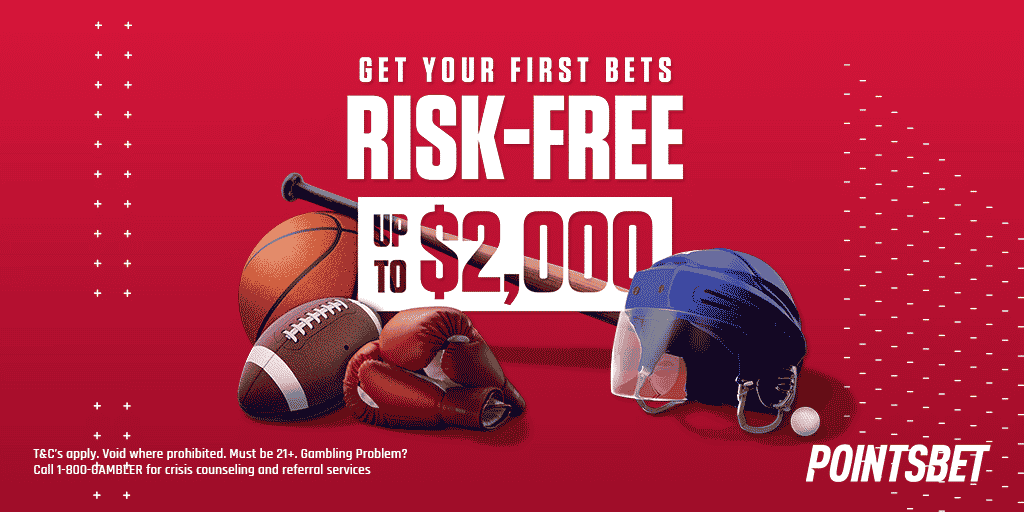 Kyrie Irving – Brooklyn Nets
Will sign with: Brooklyn Nets
This one is reportedly a done deal. The mercurial Kyrie Irving will opt-in for $36.5 million with the Nets next season, keeping their GM, Kevin Durant, happy. But what happens if we all have to get vaccinated for monkeypox, then what?! What if Kyrie decides to build and fly his own rocket to prove the Earth is flat?! Did you think about that Brooklyn?
Kyrie Irving: "Normal people keep the world going, but those who dare to be different lead us into tomorrow. I've made my decision to opt in. See you in the fall. A11even." https://t.co/rpiS8YkSZI

— Shams Charania (@ShamsCharania) June 27, 2022
Zach LaVine – Chicago Bulls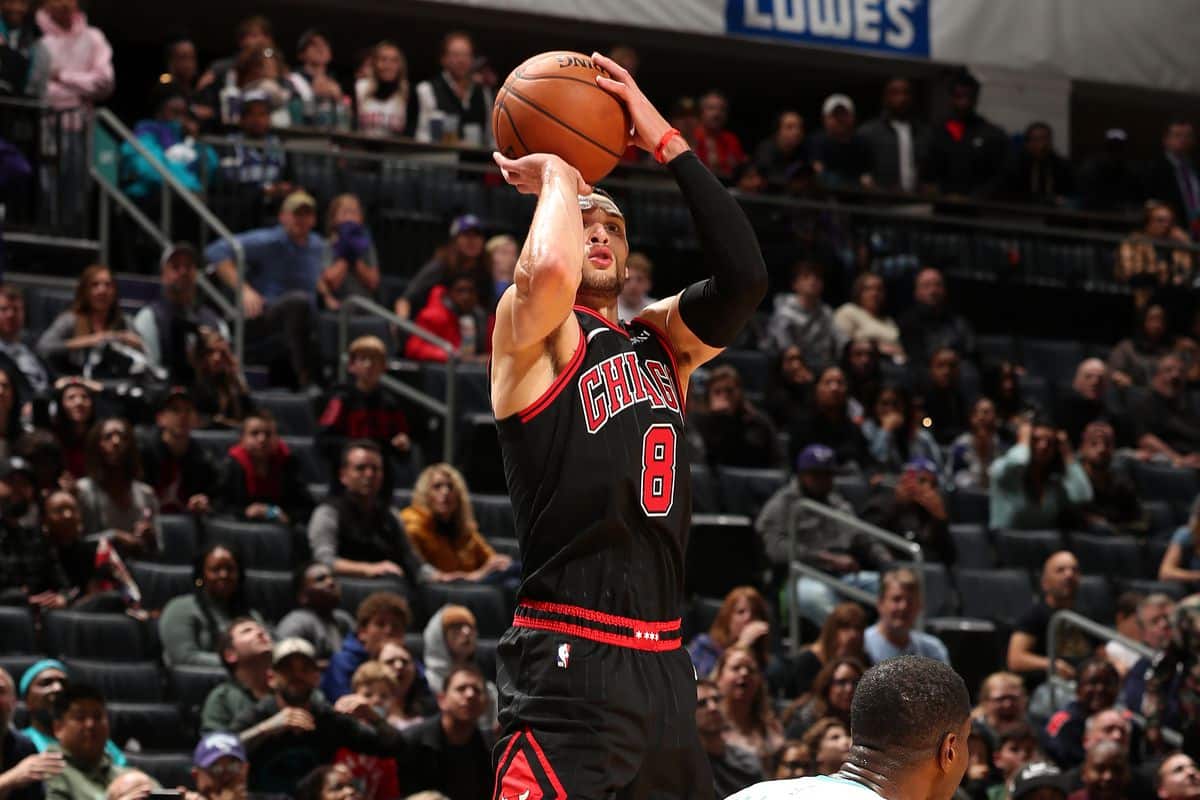 Will sign with: Chicago Bulls
This leaves us with Zach LaVine as the last remaining NBA free agency top target. Is he actually going to play the field and sign with a team other than the Chicago Bulls. Nope, it doesn't look like it. In fact, the Bulls are able to offer LaVine an extra year on a potential contact, signing him for five years. For a player with a history of injuries, it's probably in his best interest to stay in the Windy City, which is what he is expected to do.
Related Content