Welcome to the Pitching Streamers for Week 12 fantasy baseball managers! I hope you came out of Week 11 victorious! You found the right source to get an edge in your matchups with pitching streamers from free agency. Below you'll find help to secure the bag in ratios, wins, quality starts, strikeouts, and points.
Daily fantasy managers should find low-cost talent here too. Feel free to tweet me for takes on anyone else you consider for pitching streamers this week! Good luck and let's get to it! Looking for more action check out the latest MLB betting.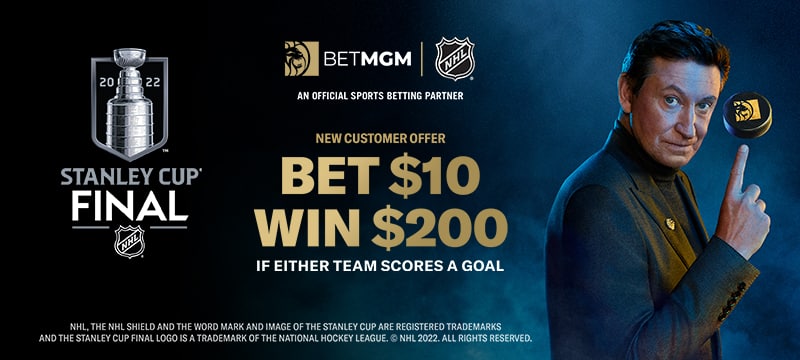 Monday 6/27 – Tyler Wells (BAL) @ SEA – 15% owned Yahoo | 13% ESPN | 26% CBS
Wells is quietly putting together numbers worth talking about with a 3.34 ERA and 1.10 WHIP. Over his past five starts (three quality) he's sporting a 4-0 record, 2.00 ERA, and 1.00 WHIP. Three of those five came against BOS, CLE, and TOR too. Baltimore is hot! They're putting runs on the board and won 10 of their last 15. Wells also has a respectable arsenal. The changeup has opponents batting .184 with a .122 xAVG. He has one of the faster sliders in the league at 87.1 MPH (31st) and guys are batting .200 against it. Among options for pitching streamers on Monday, Wells is my favorite.
Honorable Mention: George Kirby is criminally under owned in ESPN at 30%. 
Tuesday 6/28 – Devin Smeltzer (MIN) @ CLE – 15% Yahoo | 12% ESPN | 25% CBS
Smeltzer has Cleveland's number through two matchups in 2022. Last week he iced them with six IP, zero ER, zero BB, three H, three K, and a W. In his 2022 season debut, he went five IP, one ER, two BB, three H, and two K. The expected stats don't suggest his 3.05 ERA and 1.06 WHIP will remain all year, but I like rolling him out this week for another go at CLE.
Honorable Mention: Keegan Thompson (one of last week's streamers) has a nice matchup against CIN. He showed up last week @ PIT and now sits on a 7-2 record, 3.10 ERA, 1.15 WHIP, with 55 punchouts in 61 IP on the year. Thompson remains under 50% owned in most platforms.  
Wednesday 6/29 – Paolo Espino (WSH) @ PIT – 2% Yahoo | 1% ESPN | 1% CBS
Deployed mostly as a reliever this season, Paolo's now made three straight starts and looks at a juicy matchup this week @ PIT.  He has not let up more than two runs in an outing since April 12th, rocking a 2.21 ERA and 1.11 WHIP. Espino sits above average with a 5.5 BB%, 3.38 xERA, and .288 xWOBA. As they often are with pitching streamers, the strikeouts may be light, but he did drop five in five innings vs PHI two starts ago. For someone owned this low, he's a sneaky reliable play with great ratio and win potential.
Longest outing of the season for Paolo Espino! pic.twitter.com/FpgCFML80s

— Washington Nationals (@Nationals) June 25, 2022
Honorable Mention: Mike Clevinger is down to 59% owned in ESPN leagues and faces ARI on Wednesday. I could only justify dropping him in the shallowest of leagues. 41% of them do not qualify. I'd drop a handful of guys around Clev's ownership % to get him like Trevor Rogers, Eduardo Rodríguez, Alex Wood, Germán Márquez, and Merrill Kelly. Folks who gave up on him because of injuries in the first half will regret it if he's healthy moving forward.  

Thursday 6/30 – Graham Ashcraft (CIN) @ CHC – 21% Yahoo | 12% ESPN | 47% CBS
Since debuting, Ashcraft posted four strong games, followed by two he got hit hard. In lucky number seven last week, he bounced back in style! It came at SF with his deepest outing of eight IP, eight K, six H, one ER, and no BB for the W. Graham throws the fastest Cutter in the game at 97.4 MPH and it truly is gross! He has phenomenal numbers across the board with a 4.4 BB%, 58.5 GB%, 3.27 ERA, 3.18 xERA, 3.73 FIP, 3.66 xFIP, .279 xwOBA, and 1.10 WHIP. I'm very curious to see how this rotation is handled with the return of Nick Lodolo soon. My best guess is Ashcraft remains a fixture in both the Reds and fantasy rotations moving forward.  
Friday 7/01 – Josh Wincowski (BOS) @ CHC – 11% Yahoo | 12% ESPN | 13% CBS
After getting knocked around a bit in his debut, Wincowski bounced back strong with three straight wins, a 2.12 ERA, and 1.18 WHIP across 17 IP. For the record, two of them came against OAK and DET, leaving question as to how he would fair in his latest against CLE. Well he showed up! Wincowski's ERA, xERA, FIP, and xFIP are all consistent in the mid threes, and he's 12th in the league with a 56.7 GB%. Seems he will have more opportunities to prove himself on the pitching streamers list with Eovaldi's and Whitlock's returns delayed a bit. I like his chances in this one to keep it rolling. 

Saturday 7/02 – Brady Singer (KC) @ DET – 25% Yahoo | 12% ESPN | 41% CBS
Singer's had a few rough ones lately but he's still inked solid numbers on the season. The 3.74 xERA and 3.23 xFIP both show improvement is coming to his 4.50 ERA. He's ranked 23rd in the league in both BB% and GB% at 4.8 and 53.8 respectively. Singer's also 10th in the league on his called strikes + whiffs % at 32.4. Since returning to the bigs on May 17th, he's now gone eight straight starts qualifying for the W. Three were quality including the latest where he pitched into the ninth, a game he got unlucky in. Among the options for pitching streamers on Saturday, Singer's my guy. 
Brady Singer, Filthy 94mph Back Door Two Seamer and 87mph Slider/Sword. ⚔️ pic.twitter.com/uGKCRylEZj

— Rob Friedman (@PitchingNinja) June 26, 2022
Sunday 7/03 – José Quintana (PIT) @ MIL – 12% Yahoo | 10% ESPN | 18% CBS
For the record, two gents I mentioned Wells and Smeltzer face off on Sunday. If you are in a weekly league or working with limited moves, I'd stick with them. Just to throw you one more option for Sunday, Quintana is an interesting pick! He's quietly scored a 3.60 ERA, 3.71 FIP, and 3.76 xFIP in 2022. The 1.31 WHIP is a little high, but over his past eight starts he's only issued one free pass in six of them and two in the other two. The Brewers are a scary team but he pitched great against them earlier on with five IP, one ER, four H, zero BB, and nine K! His most strikeouts in a game this season. He blanked the Dodgers and Padres this season as well.
Related Content: