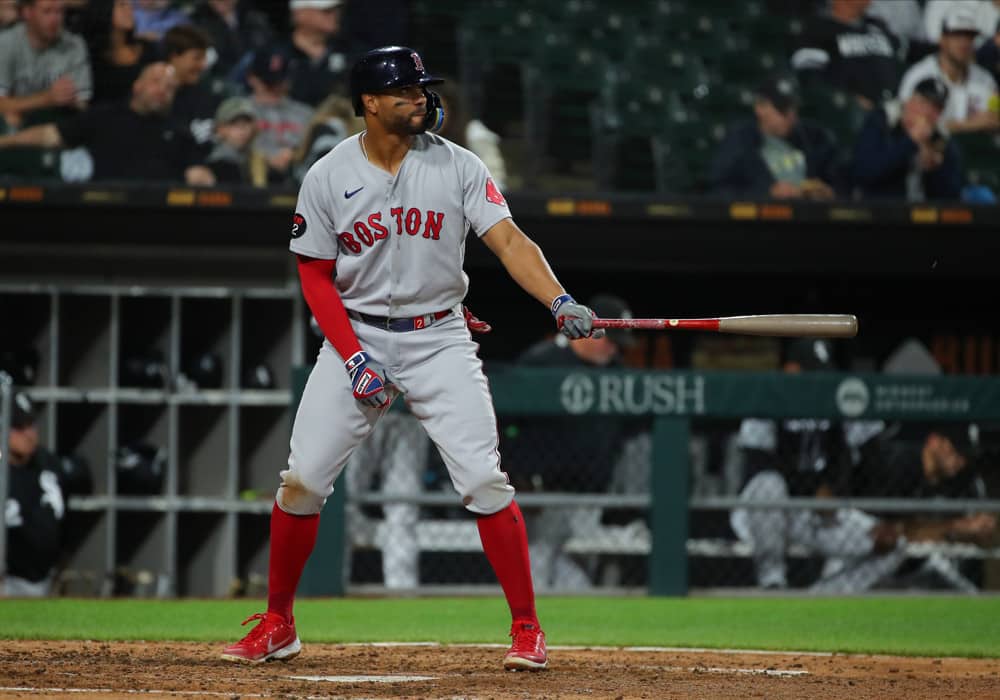 With so much of the focus pointed toward underachievers, let's get the statcast overachievers some time in the spotlight.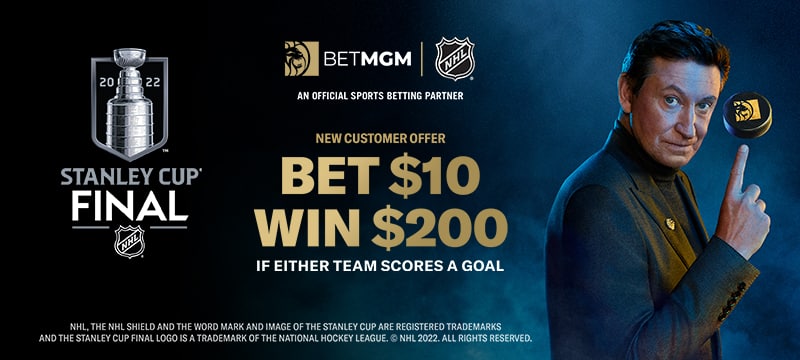 In life "If it seems too good to be true, it probably is" is something we always tell ourselves. Same should apply to baseball and statcast. Yes there are guys like Jose Bautista who go from nobody to home run king over night. There are also guys like Zach Duke in 2005 going 8-2 with a 1.81 ERA only to end his career 69-91 with a 4.31 ERA. Or Mariners legend Dustin Ackley who hit 10 of his 46 career home runs in the second half of 2014. The trick is to try and weed out who's the real deal and who's performing above their actual skill level. I spend so much of my time trying to weed out some of the unluckiest hitters, so let's give finding the overachievers a try.
Xander Bogaerts – SS – Boston Redsox
(.335 / 6 HR / 31 RBI)
While I do love me some Xander, this season is an anomaly even for him. Over his career, Bogaerts has always profiled as a doubles hitter with a little extra pop that hits for a good average. This season, that is exactly what he has been, except for the fact that his statcast numbers would suggest otherwise.
Despite the fact that Bogaerts has 20 doubles, six home runs and that excellent .335 average, he also has the highest BABIP in all of baseball at .409. Some guys end up being very high BABIP oriented players, but Bogaerts is not one of them. His next closest season came in his rookie year when his BABIP was .372. Since then he's only cracked .335 twice. Most of the high BABIP has come solely off a bit of luck as well. Currently, Bogaerts has his lowest barrel rate in the last five seasons at 7.5%. He also has his second lowest hard hit rate since 2018 (40.5%), lowest slugging percentage (.484), lowest xBA (.270) and lowest xwOBA (.336) of the last five seasons as well.
In their City Connect uniforms, the Red Sox are 9-2 (3-0 in 2022) with a +35 run differential, 6.45 runs scored per game, and a 3.25 ERA.

In those 11 games, Xander Bogaerts has hit .366 with 3 HR and a 1.056 OPS.

— J.P. Long (@SoxNotes) June 21, 2022
For someone who's currently third in baseball in batting average, you'd hope to see a bit more statistical evidence to back up the fact that it's sustainable. The sabermetric and statcast data just doesn't do that for Bogaerts. He's still a solid player, but expect that average to see a considerable drop in the near future.
Chris Taylor – OF/2B/SS/3B – Los Angeles Dodgers
(.248 / 6 HR / 26 RBI)
It may be hard to believe someone batting just .248 is overachieving, but Taylor somehow fits that bill. Despite the low average, Taylor has a ridiculous .376 BABIP. In fact, its the highest of his career and would be only the second time he's managed to top .345 while getting regular at bats.
Chris Taylor threw a STRIKE from left field 🎯 pic.twitter.com/HMnsY5MFWb

— SportsCenter (@SportsCenter) June 23, 2022
Some of Taylor's statcast profile looks really damn good and would suggest some progression in his hitting stats. His barrel rate, for example, is up to a career high 12.2%. The thing I find so interesting about Taylor's profile is the fact that for every really good statistic he has, he has one that's equally as negative. His barrel rate may be high, but on the other hand his launch angle is up to a crazy 19.8 degrees. His hard hit rate is the second highest of his career at 42.4% but his xBA is just .222 and his strikeout rate is an unhealthy 35%.
As arguably the league's most versatile player, position wise, he's someone you will always want in your lineup. The expectations need to be tempered though. Especially with his .310 xwOBA (second lowest of his career). Taylor may end up having a decent season, that will just depend on which of his over and underachieving stats end up winning out.
Miguel Cabrera – 1B/DH – Detroit Tigers
(.298 / 3 HR / 23 RBI)
Putting Cabrera on this list hurts my heart. He's been so good for so long that putting him in any sort of article that may suggest he's fallen off is tough. Even if he's 39 years old. But when it has to be done, it has to be done.
While his counting stats arent something thats suggesting he's having some resurgence of a season, his average damn sure is. His current .298 batting average is his highest since he hit .299 in 2018 where he only played in 38 games. The last full season where Cabrera topped that number was the .316 he hit in 2016. Like everything else in this world, though, all good things must come to an end. Currently Cabrera is third in all of baseball with a .400 BABIP. The highest BABIP of his career. Along with the high BABIP, Cabrera has also seen a subsequent drop from his norm in barrel rate (6.3%), average exit velocity (90.2 MPH) and hard hit rate (40.5%) on the statcast charts.
.@MiguelCabrera gets the first run home.

1-0, Tigers. #DetroitRoots pic.twitter.com/6FP0Yt5x7x

— Bally Sports Detroit (@BallySportsDET) June 21, 2022
The man is still a legend, and he's doing his damnest to go out with a bang, all signs are just pointing toward things coming to a crashing halt for him in the near future. His increased strikeout rate (26.6%) and worst xwOBA since 2015 (.309) should prepare everyone for a below average end to the farewell season. Enjoy the highs while you can, though.

CJ Cron – 1B/DH – Colorado Rockies
(.292 / 17 HR / 52 RBI)
Much like the others, Cron has been deceptively good. Still good, just, much better than his advanced stats and statcast numbers would suggest. One big thing that Cron benefits from is his home ballpark being Coors Field. The hitters paradise. That is one thing he has taken full advantage of, especially this season.
#Angels legend CJ Cron's home/away splits since joining the Rockies are the best —

2021:
Home 274 PA 326/412/661 (1.073) 19 HR 68 RBI
Away 273 PA 235/337/397 (.734) 9 HR 24 RBI

2022
H 43 PA 350/372/800 (1.172) 5 HR 13 RBI
A 28 PA 185/214/407 (.622) 1 HR 4 RBI

— BACK IN THE WIN COLUMN (not anymore) (@Back4More_2022) April 27, 2022
Everyone expects Rockies players to perform better at home than on the road. That's just a given. What shouldn't be expected is just how drastic Cron's home and road splits have been. On paper, Cron's 17 home runs and almost .300 average are what everyone hoped he could be. What they dont see, though, is the fact that he's hitting a career worst .217 on the road. Not only that, he only has four home runs in 129 road ABs. Cron's numbers are inflated by his career best .358 average at home. Overall Cron also has a career high .352 BABIP despite his statcast numbers saying that is unsustainable. His 87.7 MPH average exit velocity is the lowest of his career and only in the 24th percentile according to statcast. His sprint speed is also in just the 18th percentile. Neither number equates to elite home run hitter or BABIP guy.
So far this season the Rockies have played five more home games than away games. This is partially the reason for Cron's inflated numbers. With 19 of the rockies next 32 games coming at home as well, expect more of the same from Cron. It's his numbers in august and beyone that you'll need to worry about with their road heavy end of the season. Cron is likely to end the year closer to .260 and 30 home runs than the .300 and 40+ he is trending towards currently.
Related Content