Here we are, back again, diving into some of the unlucky hitters of the last month. While some people are truly just struggling, others can't seem to catch a break. While BABIP isn't the end-all, be-all of how to spot an unlucky hitter, it surely helps as a baseline. Some guys like Robbie Grossman have a BABIP below .200 but are striking out at a 30% clip. That's not unlucky. This list is meant for guys who, on paper, may seem like they're struggling when the reality is they just can't catch a break.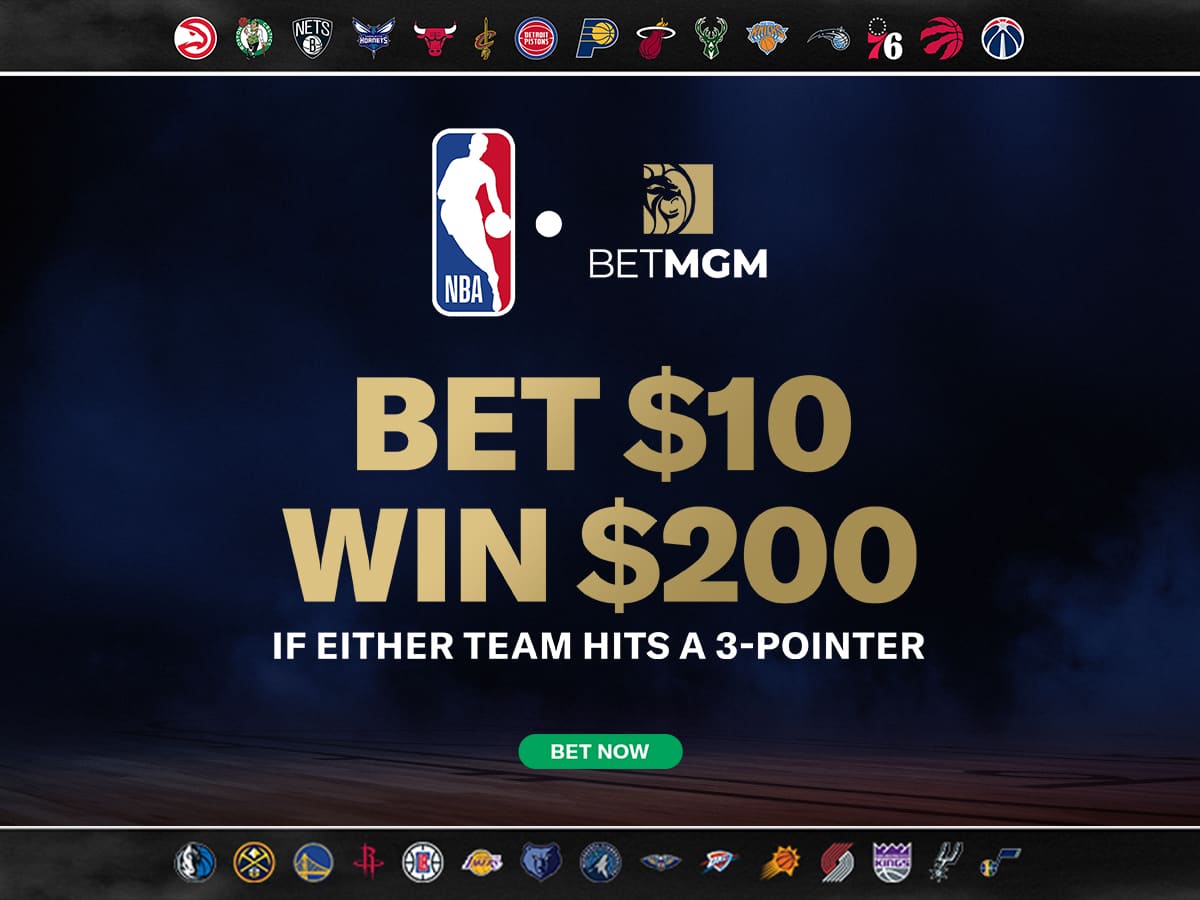 Death By BABIP: Unlucky Hitters Of The Month Of May
Juan Soto – OF / Washington Nationals
.277 Batting Average – 9 HR – 16 RBI
First off, I am well aware that nobody needs to tell you that Soto is a must-own in fantasy baseball. What I am here to tell you is that everything is going to be ok. Even though it may seem like he's slipped a bit, he's still been the same excellent hitter he's always been.
BREAKING: Juan Soto is still good at baseball, according to sources. pic.twitter.com/chMbUOXGBM

— Nationals on MASN (@masnNationals) May 29, 2022
In 28 May games, Soto had an abysmal .225 BABIP which lined up perfectly with his .225 average. Despite the low BABIP, Soto was still seeing the ball quite well. His walk rate (17.1%) and K rate (13.8%) were still right around his career averages. Soto also only chased 21.8% of pitches in May. His eye has never really been in question, though. The big thing Soto has been able to do during this "cold streak" is still make solid contact. For May, Soto's average exit velocity is still an excellent 90.5 MPH and he paired that with a 12.9% barrel rate, which is double the league average. That lead to a 49.4% hard-hit rate, which is higher than his career average (47.9%).
The biggest factor leading to Soto's unlucky May was his weirdly low line drive rate (10.6%) despite his slightly higher-than-normal launch angle (8.2 degrees). Solid barrel and hard-hit rates with a less than 14-degree launch angle should lead to a much higher line-drive rate. To put Soto's unlucky month into perspective, last May when Soto "struggled" he had a BABIP of .286 with a .253 average. That came with a barrel rate of just 4.2% and a hard-hit rate of 47.2%. He also had a line-drive rate of 18.1%. He went on to hit .313, win a Silver Slugger, and finish second in MVP voting. Soto is going to be ok, he just needs some of the hitting luck to go in his favor. Trading for him in fantasy is going to be tough, but there is no better time than now to make a run at it. Here's our trade value chart in case you need some ideas.
Matt Chapman – 3B / Toronto Blue Jays
.204 Batting Average – 6 HR – 20 RBI
Chapman is a guy I've been asked about a few times and I think it's about time he gets his spot on the list. For whatever reason, Chapman has been one of the major's most unlucky hitters. Especially in the month of May. After being traded to Toronto, the sky was supposed to be the limit. That hasn't quite been the case.
In the month of May, Chapman hit the BABIP wall. After 26 games his .213 BABIP lead to a lowly .179 batting average, three doubles, two home runs, and just eight RBI. Much like Soto, though, there were some very enticing stats behind the scenes. The easiest way to put it is Chapman somehow has an even better batting profile than Soto, but his stats were much worse. Chapman's 12.7% barrel rate and 57.1% hard-hit rate are numbers us Statcast junkies drool over. His strikeout rate was also a manageable 22% with a better than career average 12.2% walk rate. He made excellent contact, as well, at 75.8% with a really low chase rate of 17.1%. All of this led to an impressive 91.4 MPH average exit velo. Chapman did a very good job of hitting the cover off the ball with little results.
Matt Chapman gives the Blue Jays the lead! pic.twitter.com/AjFj7LW6vX

— Talkin' Baseball (@TalkinBaseball_) May 29, 2022
While his line-drive rate was low (15.9%), it wasn't far off from his career 17.1% rate. What seems to be getting to Chapman is the fact that he's pulling the ball quite a bit less. In May his pull rate dropped from 40.7% to 33.3%. For a guy who thrives when he pulls the ball it's tough when the majority of your balls in play are now going out to center. Despite his low BABIP, his season is still profiling very similar to the numbers he put up last season in Oakland. If we use that 15-double, 27 home-run season as a floor, the sky may actually be the limit in Toronto once Chapman makes his way off the unlucky hitters' leaderboard.

.235 Batting Average – 3 HR – 26 RBI
Probably the lowest name on this list in terms of star power, Verdugo still very much belongs here. Six years into his MLB career, Verdugo has made a name for himself as a high average, doubles hitter. The doubles have still been there for Verdugo this season (12) but the BABIP Grim Reaper came for his batting average in May.
Alex Verdugo deserves all the hits. He's had such shit luck hitting the ball hard without much to show for it. pic.twitter.com/JqBGyqpSQ4

— Jared Carrabis (@Jared_Carrabis) June 2, 2022
Unlike Soto and Chapman, Verdugo has never had a monster barrel rate number. His 9.8% barrel rate in May, though, would be a new career-high. Not only that, his 42.7% hard-hit rate would be the second-highest of his career. The only year he had a higher rate was last season. Unfortunately for Verdugo, all of that led to an unimpressive .256 BABIP and .219 batting average. A far cry from his career .313 and .282 numbers. With that, Verdugo's xSLG of .521 is a career-best. Especially with his contact rate in the month of May being at a crazy 89.3%. Very fitting of someone on an unlucky hitters list.
Like the others, Verdugo's line-drive rate hasn't been the best. For him, it actually dipped quite significantly in May from 20.7% to 13.4%. That correlated perfectly with his fly-ball rate jumping to 34%. That's a bit higher fly-ball rate than you'd like to see from someone with a career-best hard-hit rate under 40%. Once that comes back around to his career norm, expect Verdugo to be back to the .285 range. He's well worth being patient with moving forward.
.207 Batting Average – 11 HR – 21 RBI
2022 has been full of highs and lows for Buxton. His 11 home runs already have him on pace for a new career-high. His BABIP, on the other hand, has him currently with the second-lowest batting average of his career. Buxton is our king of May's unlucky hitters' list.
In the month of May, Buxton had a .164 BABIP and .169 batting average. Both are well below what was expected of this season. In fact, Buxton's BABIP was the lowest in all of baseball. With that, Buxton still managed five home runs and 15 RBI in 22 games. His 90 MPH average exit velo and 41% hard-hit rate show he's still hitting the ball hard. He also had a 10.6% barrel rate and 86% zone contact rate which shows he's still making good contact.
99 speed Byron Buxton pic.twitter.com/sbXdllyrAo

— Starting 9 (@Starting9) May 31, 2022
His hip injury didn't do him any favors in May, but regardless of that Buxton has a career batting profile prone to cold streaks as it is. While he is an elite speedster, Buxton is a very pull-heavy (49.3% career), fly-ball hitter (43% career). A far cry from your typical high ground-ball rate, put the ball in play speed demons. Overall, Buxton's batting profile is very similar to his 2020 season where he hit .254 and I expect him to end the season around there.
If You're The Betting Type, Here are some Fun Props:
Props for Friday, June 3rd, 2022:
Juan Soto: over 0.5 singles  (-105)
Matt Chapman: over 0.5 total bases (-165)
Alex Verdugo: hit a double (+330)
Byron Buxton: under 1.5 total bases (-140)
Related Content