Best Value Bets For Full MLB Season – June Edition
Betting MLB is a grind. Looking down the card daily a 2/1 moneyline underdog is about as big as it gets. To find some value bets on the diamond you need to look across some of the other markets and get creative. Nearing the half-way mark of the season, let's dip into these and see if we can find a big-priced winner.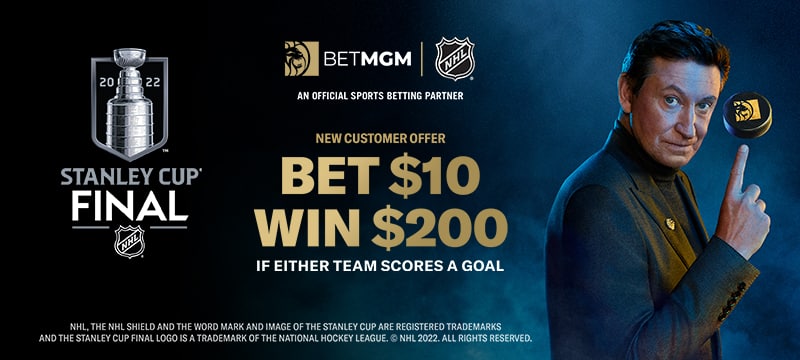 Divisions and Leagues
Five of the six divisions now have odds-on favorites. The exception is the AL Central, where the White Sox, Twins and Guardians are in a three-way tie. None of this is going to make us rich, so we'll need to look at the League Winner markets to find our picks.
The priority here is to make the playoffs, which gives you a live chance. I'm looking for improving teams and the Boston Red Sox fit that brief in the National League. After a slow start to the season they improved their playoff odds by over 30% through May and June. Now only one game back of the Wild Card positions, they're trending in the right direction. The competitiveness of their division is the negative here, but also the reason the price is so alluring.
In the American League, the stand-out play is the St.Louis Cardinals. They currently lead their division, one which is effectively a match with the Milwaukee Brewers. That poor division should also lead them to having a record good enough to make the wild card should the Brewers out-point them in that race. Their expected win/loss record actually has them five games better than Milwaukee, and remember how hot they got late last season? Jack Flaherty is just back from the IL and rookie Nolan Gorman has given them a boost too. They'll be there come October, so at 12/1 there's nothing not to like.
League Winner Selections
NL Boston Red Sox 16/1
AL St. Louis Cardinals 12/1
National League MVP
Market Leaders
Paul Goldschmidt, Cardinals +123
Manny Machado, Padres +264
Mookie Betts, Dodgers +411
Peter Alonso, Mets +411
Bryce Harper, Phillies +528
Ronald Acuna Jr, Braves +1174
Trea Turner, Nationals +1467
Nolan Arenado, Cardinals +1761
Juan Soto, Nationals +1761
Freddie Freeman, Dodgers +1761
Paul Goldschmidt leads this market after a blistering May. He's batting .339 with 17 homers and leads the league in Wins Above Replacement (WAR). His Cardinals side also benefit from an easy division. His nearest market rivals, Manny Machado and Mookie Betts, are both currently on the IL, and that question mark is enough for me to pass them over.
A player that catches my eye way down the list of value bets is another Cardinal, Tommy Edman. He currently sits 3rd in WAR behind Machado and Goldschmidt, and there is absolutely nothing stopping him from improving on what he's done so far this season. If anything, it's all upside. He's hitting .278, and although he's slightly lagging in Home Runs (7), he leads the league in runs scored and chips in with lots of stolen bases. If he can help the Cardinals continue their charge towards the playoffs and throw in a few more dingers, he'll have to be under consideration.
Selection: Tommy Edman +8800
American League MVP
Market Leaders
Aaron Judge, Yankees -182
Shohei Ohtani, Angels +277
Mike Trout, Angels +290
Jose Ramirez, Guardians +461
Rafael Devers, Red Sox +708
Yordan Alvarez, Astros +1100
Vladimir Guerrero Jr, Blue Jays +1527
Byron Buxton, Twins +3206
Luis Robert, White Sox +5080
Giancarlo Stanton, Yankees +5200
Wander Franco, Rays +5590
Anthony Rizzo, Yankees +6010
Aaron Judge has been hitting the snot out of the ball. He's a prohibitively priced favorite for a reason. He's hit 27 bombs and is on a Yankees team that currently look a cut above the rest. If we are to get Judge beat here it looks like it can only be on the grounds of health. We know that Judge is vulnerable to injury, so if he goes down, who's name should be on our ticket?
Jose Ramirez (+461) is having a great season, he's got way more RBI's (62) than anybody in the league. However, I can't escape the feeling that the Guardians side around him are eventually going to let him down. A similar fate awaits Shohei Ohtani and Mike Trout, their efforts are going to be in vain behind and underwhelming Angels club.
The Astros are a club that look like fulfilling their potential, and Yordan Alvarez could be the man that propels the second half of their season. He currently sits sixth in WAR and is high on the lists of many of the key categories. He's hitting .315 with 21 homers, and his counting stats are also great. He doesn't strike out as much as some of the other power hitters either. His all around contribution makes him one of the best value bets at 12-1.
Selection: Yordan Alvarez +1200
National League CY Young
Market Leaders
Sandy Alcantara, Marlins +300
Joe Musgrove, Padres +450
Corbin Burnes, Brewers +500
Zack Wheeler, Phillies +1000
Max Fried, Braves+1400
Pablo Lopez, Marlins +1400
Carlos Rodon, Giants +1600
Aaron Nola, Phillies +2000
Tony Gonsolin, Dodgers +2000
Zac Gallen, D-backs +3000
Kyle Wright, Braves +3000
This is quite the open market, and there is loads of value of around if we're shrewd enough to find it. Favorite Alcantara was my pick on the MLB Gambling Podcast season preview show, so I won't be topping up that angle at 3/1. He's been great. He leads the league in WAR and his 1.72 ERA is preposterously good. All that being said, there has to be some sleepers we can dig out. Musgrove is the obvious alternative to Alcantara, but his price doesn't fit our brief here.
The name that catches my eye as one of the better value bets is Tony Gonsolin (+2000). He goes under the radar due to the bigger names in the Dodgers rotation, but Gonsolin has been best of the lot. He's the only NL Pitcher to have reached 9 wins and has done so with an ERA of 1.58. I'd like him stretched out to get beyond the sixth inning a handful of times, but he's going to get plenty of run support and he's tough as teak. Definite value, get involved.
Selection: Tony Gonsolin +2000
American League Cy Young
Market Leaders
Shane McClanahan, Rays +350
Justin Verlander, Astros +350
Alek Manoah, Blue Jays +550
Nestor Cortes, Yankees +900
Kevin Gausman, Blue Jays +1000
Gerrit Cole, Yankees +1000
Shane Bieber, Guardians +2000
Tarik Skubal, Tigers +2000
Dylan Cease, White Sox +2500
Lucas Giolito, White Sox +3000
Logan Gilbert, Mariners +3500
Shohei Ohtani, Angels +4000
Another open market, fascinating options abound. Favorite McClanahan has been doing it all. He gets wins, his ERA is top three, and he strikes out everybody. EVERYBODY! Nestor Cortes was dealing for the Pinstripes but has just recently ran into some issues. Kevin Gausman is interesting at 10/1, he leads the league in WAR, but the Blue Jays need to lift their levels in the second half. His win-loss record is 5-6 and that won't get it done.
The player that I can't get away from is Gerrit Cole. He was the pre-season favorite and really hasn't done that much wrong. Even in his less than stellar starts his underlying metrics are excellent. His expected ERA and expected Fielding Independent Pitching numbers tell me there is improvement to come. In a month's time he could be half this price, making him one of the best value bets in the league.
Selection: Gerrit Cole +1000
National League Rookie of the Year
Market Leaders
Oneil Cruz +390
Mackenzie Gore +400
Nolan Gorman +450
Michael Harris +550
Spencer Strider +800
Seiya Suzuki +1600
Jack Suwinski +1600
Brandon Donovan +1900
Alek Thomas +3000
Christopher Morel +3000
Oneil Cruz is the talking horse here. The Pirates phenom was only called up this week, but I'm incredibly excited to see how he gets on. He's capable of everything, and does it all with the pulse and vigour of a cannon. However, his late start to the season leaves the door ajar for a few others to press the advantage they've accrued by being in the show for more of the season.
In all honesty this isn't my favorite market of those that we're looking at here. Playing time is a major consideration, and 2 players that have been performing and look to have full-time jobs are Alek Thomas of the D'Backs and Christopher Morel of the Cubs, both at 30/1. Thomas is 3rd in WAR amongst NL Rookies, with 6 homers and a .275 average, whilst Morel's numbers are similar, 5 bombs and a .261 ERA. Much of Morel's value lies in his defensive abilities, and that might swing him a few votes.
Selections: Alek Thomas +3000, Christopher Morel +3000

American League Rookie of the Year
Market Leaders
Julio Rodriguez -130
Jeremy Pena +275
Bobby Witt Jr +700
Joe Ryan +2200
Adley Rutschman +3500
Jake Burger +4000
Spencer Torkelson +4000
MJ Melendez +4500
This market is rightly dominated by the top 3. Rodriguez, Pena and Witt are way clear in many of the stat categories, most noticeably WAR. The only name that I keep returning to here is Jake Burger of the White Sox. He's 8th on the WAR list, the thing that drags him down is his defense. He hits for power (9 HR) and his average (.261) is playable. Chicago need to figure some stuff out for their season to not be a blowout, and a part of that could be getting Burger more involved. I like his skill set and hope he can push on in the second part of the year.
Selection: Jake Burger +4000
Related Content: