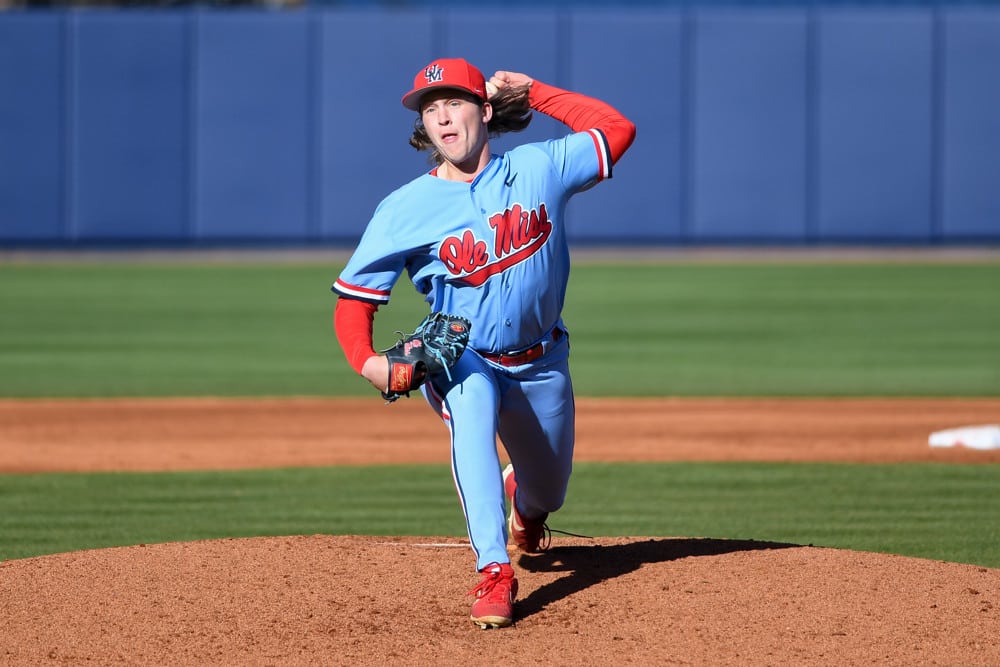 College World Series Odds, Bets, And Predictions For June 20th
First, in today's episode Bieniek recaps an upset filled Day 3 of the College World Series. Second, he runs through the slate of Day 4's college baseball games. Bieniek discusses Ole Miss against Arkansas and mixes in a few angles, picks, and bets for both games being offered.
Follow Noah Bieniek for updates on Twitter. When you do you will get to see his official bets FOR FREE, and his opinions on NCAA Baseball rankings. Also add that to NCAA Baseball scores, news, and baseball highlights through the end of the College World Series in June and you're all set!
PICTURE CAPTION
OXFORD, MS – MARCH 13: Ole Miss pitcher Hunter Elliott (26) in action during the college baseball game between the Oral Roberts Golden Eagles and the Ole' Miss Rebels on March 13, 2022 at Swayze Field in Oxford, MS. (Photo by Kevin Langley/Icon Sportswire)