Can you believe it?  Week 1 of the Canadian Football League is here!  After canceling the 2020 season due to the pandemic, and then having a shortened season in 2021, here we are!  Primed and ready to start our first 21-week long season for the first time since 2019!  And it was a sweat to get here this year too!  After it sounded like there could be a hold-out, an agreement was met.  And after two preseason games for each team, here we are!  And you all know what that means, right?  Not only are we ready to help you place your bets against the spread, but we're ready to dive into CFL Week 1 DFS lineups.
For each DraftKings slot and position you can draft, I'm breaking down two of the top options for your CFL Week 1 DFS lineups.  Because let's be honest, who doesn't like options?  I'm pulling these players right from my entries and lineups, to put my money where my mouth is.  So, let's dive in, and hope that we're all picking the players that will score us the most Week 1 CFL fantasy football points.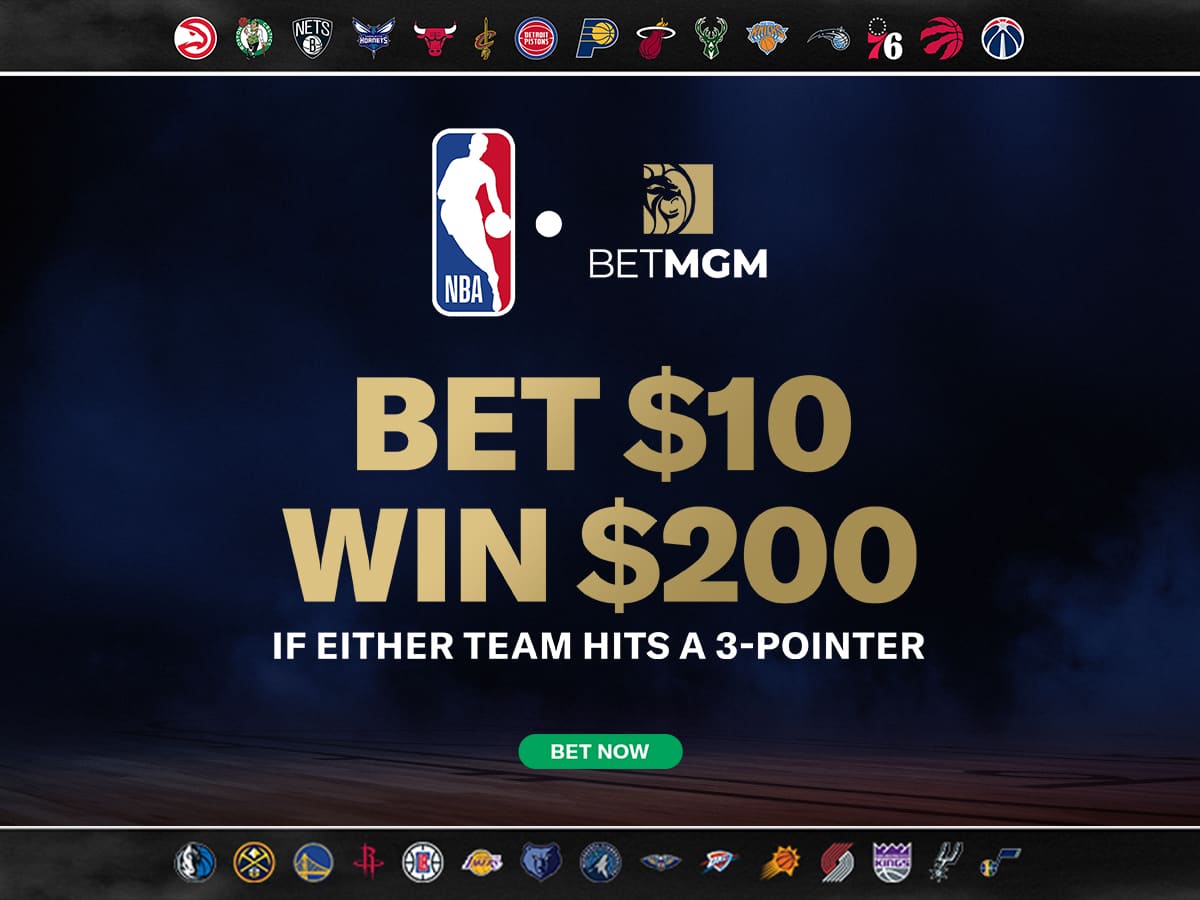 Exclusive SGPN Content 
2022 CFL Futures Betting Preview
CFL Week 1 DFS Lineups
Quarterback
Zach Collaros – $9,600
Why not start your CFL Week 1 DFS lineups with the returning Grey Cup Champion quarterback?  After starting two years in college for Cincinatti, Zach Collaros has made his way around five different teams within the CFL.  He was traded to the Winnipeg Blue Bombers in 2019 and was a co-starter with Chris Streveler.  However, in 2021, Collaros was the undisputed starter and led the Bombers to victory in the Grey Cup and was named MVP of the game.  Collaros finished the year with 3,185 yards and 20 touchdowns in the 13 regular season games.  Last year Collaros finished with 16 fantasy points per game, but will be leaned on more now that they no longer have Andrew Harris in the backfield.
Jeremiah Masoli – $10,100
This will be Jeremiah Masoli's first year with the Ottawa Redblacks and he looks ready to put this team on his back.  Masoli was the Hamilton Tiger-Cats starter from 2013 through 2021 where he racked up 15,555 yards and 80 touchdowns.  He also has the athletic ability to scramble when needed.  Masoli models his game after NFL starter Marcus Mariota, as they both played college for the Oregon Ducks.  Masoli is one of the most athletic quarterbacks in the CFL and if he can put everything together on his new team he is a great selection for your CFL Week 1 DFS lineups.  Not to mention, Redblacks will most likely need to pass to keep up with the Bombers.
Jeremiah Masoli does it himself as he powers his way into the end zone to extend the @Ticats' lead. #CFLGameday pic.twitter.com/R4QVGOLnZf

— CFL on TSN (@CFLonTSN) June 29, 2019
Running Back
Ka'Deem Carey – $9,500
After a strong collegiate career at Arizona, Ka'Deem Carey had a brief stint in the NFL for the Chicago Bears.  He joined the Calgary Stampeders in late 2018.  In 2019 Carey was leading the CFL in rushing yards before breaking his arm and missing the rest of the season.  In the shortened 2021 season, Carey finished second in the league in rushing yards.  Even though Carey averaged 15.1 fantasy points in 2021, he finished the season with point totals of 24.6, 16.5, and 31.6.  Look for Calgary to continue to lean on Carey.  You can also count on leaning on him for your CFL Week 1 DFS lineups.
How many riders does it take to stop Ka'Deem Carey? More than that apparently! pic.twitter.com/aCQ2VJh6X7

— Calgary Stampeders (@calstampeders) November 28, 2021
James Butler – $8,400
I know what you're thinking.  Why would I take a player off one of the worst teams in the Canadian Football League?  Don't get me wrong, the BC Lions have struggled.  However, James Butler isn't as bad in fantasy football as you'd think.  He finished with an average of 13.8 fantasy points in 2021, but in his last three games, he exceeded 21 points, including 21.6 against the Elks.  Now, Butler and the Lions open the season against the Elks and I expect them to rely on him early and often to help Nathan Rourke get settled in his second year at quarterback.  Butler also has value due to receptions as his last three games he averaged five catches a game.  You could do worse than throwing Butler in your CFL Week 1 DFS lineups, especially if you're looking to save some cash.
Wide Receiver (1st Slot)
Rasheed Bailey – $7,300
Perhaps a little under the radar, Rasheed Bailey seems like the perfect option to stack with Collaros.  Bailey spent time in the NFL with numerous teams before finally getting his chance to play in the CFL for the Winnipeg Blue Bombers.  He primarily operates as a slot back in the offense and will finally get his chance to play a full season on one of the top offenses in the league.  Bailey averaged 11.2 fantasy points per game last year, but I expect he will be more involved this year.  He's an excellent wide receiver option in the CFL Week 1 DFS lineups.
Lucky Whitehead – $10,300
If you're saving money elsewhere, or perhaps taking a flier on Nathan Rourke at your quarterback position, you could do worse than Lucky Whitehead.  In 2021, Whitehead was the 5th top wide receiver, despite Rourke having an up-and-down rookie season.  Whitehead is the top target on this Lions offense and averaged 17.8 points per game last year.  The last game against the Elks, who they face on Saturday, he put up 25.2 points.  Whitehead is one of the more expensive receiver options for your CFL Week 1 DFS lineups.
104 YARDS
15 SECONDS
LUCKY WHITEHEAD
TOUCHDOWN!!!! pic.twitter.com/H5Ifc1P3VX

— Winnipeg Blue Bombers (@Wpg_BlueBombers) July 13, 2019
Wide Receiver (2nd Slot)
Dominique Rhymes – $7,500
Yes, it's another Lions player.  Dominique Rhymes was only able to play eight games last year.  His first four games he only averaged 4.55 fantasy points per game.  However, after returning from injury in his last four games he averaged 15.23 fantasy points per game.  I expect Nathan Rourke and Rhymes to pick up where they left off last year, moving the ball down field.  Like Bailey, Rhymes also plays out of the slot back position.  He finished his last two games with over 100 yards and I expect him to use his speed and skill to continue putting up big games that are similar to his last four games of 2021 rather than the first four.  Rhymes is a good CFL Week 1 DFS lineups player who doesn't break the bank.
Drew Wolitarsky – $4,300
If you decided to go with Lucky Whitehead, you may be looking for a lower cost, easier on the budget player for your 2nd wide receiver slot.  Look no further than Drew Wolitarsky.  Wolitarsky may not jump off the stat sheet, however, he is a consistent player who is always good for at least a couple of catches a game.  The Bombers are expected to throw the ball more often, so look for Wolitasrky's numbers to go up from last year.  He's a good budget play in your CFL Week 1 DFS lineups.
https://twitter.com/CFL/status/1434704967265308676?s=20&t=E5NG3NBCsspcLFTiKie23Q
Flex (1st Slot)
Kian Schaffer-Baker – $5,600
Finally, the Saskatchewan Roughriders get a player on the CFL Week 1 DFS lineups list.  If you aren't able to afford the more expensive Roughrider wide receiver Shaq Evans, why not give Kian Schaffer-Baker a shot?  Schaffer-Baker had an impressive rookie season even after it started out with some injury issues.  Overall, Schaffer-Baker finished with 9.6 points per game, including a season-high 24.9.  Schaffer-Baker has big-play ability and is another great value play in your CFL Week 1 DFS lineups.
ARE YOU KIDDING!?!

Kian Schaffer-Baker's first career CFL touchdown is a special one!! pic.twitter.com/W6MD322G6Z

— TSN (@TSN_Sports) September 18, 2021
Reggie White Jr. – $5,000
A team that is most likely going to be playing from behind this week is the Montreal Alouettes.  The Al's face off against the Calgary Stampeders and are expected to have to keep up with a Calgary offense that should be pretty good.  Starting slot back, Reggie White Jr. is a great play for your CFL Week 1 DFS lineups.  While he only played six games last year, White averaged 9.3 fantasy points per game.  In those six games, White had four or more catches in four of them, as well as over 30 yards in four of them.  While these numbers aren't jumping off the page, they aren't bad numbers for your flex spot.  In fact, his consistency might be exactly what you need.
Flex (2nd Slot)
Johnny Augustin – $5,500
All expectations are that the Bombers are going to start Brady Oliveira after the departure of Andrew Harris this offseason.  However, I'm not so sold that he's going to be the sole ball carrier.  Johnny Augustin has shown flashes for the Bombers in limited exposure.  In his only start last year, Augustin rushed the ball 23 times for 148 yards.  I don't think anybody has a stranglehold on this job and it's very possible we'll see a fifty-fifty split.  If you're looking for a dark horse play that most people won't have in their CFL Week 1 DFS lineups, Augustin would be a good one.  The books have the Bombers as the biggest favorite for this week as well.  So, if you think they're going to make good on that and gain a big lead, look for them to run the ball a lot.
Steven Dunbar Jr.- $6,800
A team that may be flying under the radar as far as how their offense will click is the Hamilton Tiger-Cats.  A team that has been fairly good at a consistent rate the past several years, Dunbar Jr. is expected to be a good part of that.  Finishing in the Top-20 receivers in yards last year, Dunbar looks to expand his role now that Jaelon Aklin has gone to Ottawa.  Dunbar averaged 11.1 points per game last year and should see even more targets come his way.  His last matchup against the Roughriders he scored 13.9 fantasy points.  Dunbar is a good selection for your CFL Week 1 DFS lineups, especially if Roughriders quarterback Cody Fajardo has a big game and the TiCats need to keep up.
Strong catch here from @UHCougars WR Steven Dunbar in 1-on-1s #ShrineGame pic.twitter.com/HTZ1M8HV58

— Trevor Sikkema (@TampaBayTre) January 15, 2018
Defense
Stampeders – $4,500
The Stampeders are a good CFL Week 1 DFS lineups selection on defense simply because they're facing Montreal.  Montreal looked absolutely terrible in the preseason and had three turnovers in the second preseason game.  The Stampeders have a good defensive team, but this is more about playing against a team that looks like it's struggling on offense in Montreal.
Tiger-Cats – $4,200
The Hamilton Tiger-Cats have had a very good defense, historically.  They averaged 10.4 points per game last year and had six games with multiple interceptions.  They also finished with 11 fumble recoveries and 41 sacks. Look for linebacker Simoni Lawrence to have this defense fired up and to create turnovers.

Related Content