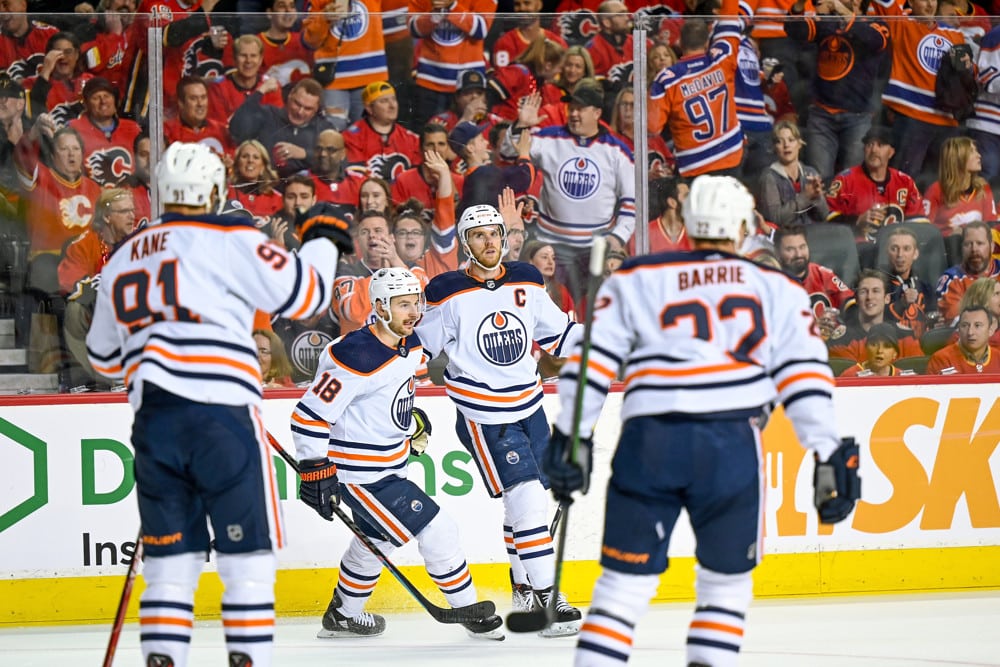 After just one NHL Stanley Cup Playoffs game on Saturday night, there are three throughout the day on Sunday! There are three Game 3s on the docket for today as the series shift venues to the lower-seeded team. Let's get right into it with our NHL playoffs betting preview with picks, player props, predictions, and a DraftKings DFS lineup for Sunday, May 22nd!
EXCLUSIVE SGPN NHL PLAYOFFS CONTENT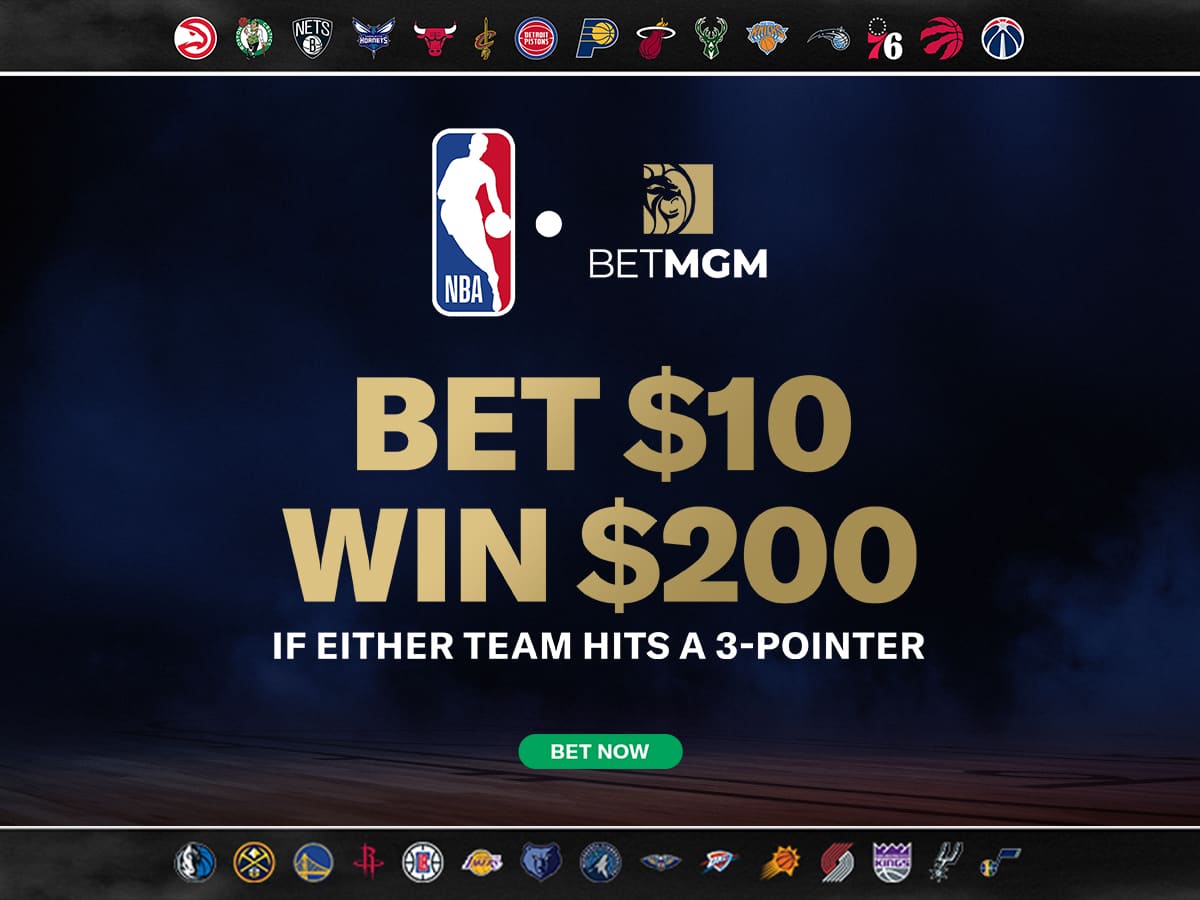 NHL Playoffs Predictions: Picks & Player Props
NHL Playoffs: Florida Panthers (A1) vs. Tampa Bay Lightning (A3) – Game 3 
Lightning lead series, 2-0
Game 1: Lightning 4, Panthers 1
Game 2: Lightning 2, Panthers 1
Sunday, May 22: Panthers at Lightning, 1:30 p.m. ET (ESPN, SN, TVAS)
Moneyline: Panthers (-120) | Lightning (+100)
Total: Over 6.5 (+100) | Under 6.5 (-120)
The Battle of Florida has had an intense two games with the reigning two-time Stanley Cup champions as the underdog. The Lightning have shown why they've won back-to-back Cups, however, by taking the first two games of this series –– even without Brayden Point. They won on a buzzer-beater in the final seconds of Game 2 when it looked like it was going to overtime.
Now, with the series shifting to Tampa Bay, it may seem like the Lightning are the play here. But I can't see the Panthers losing three straight games. Their power play is 0 for the playoffs so far and they haven't found any offense in this series. That simply can't continue as the Lightning are banged up and are bound to run out of gas at some point.
I like the Panthers to get back into the series with a win in Tampa Bay and I could also see it finally opening up, so I'll take the over as well.
NHL Picks: Panthers (-120) | Over 6.5 (+100)
NHL Player Props: Corey Perry to score (+325)
Perry has taken advantage of his spot on the top power-play unit with a goal in each game of the series thus far. He has four goals in nine playoff games in total, and also ended the regular season with goals in back-to-back games. Perry is hot and +325 is a great price.
---
NHL Playoffs: Carolina Hurricanes (M1) vs. New York Rangers (M2) – Game 3
Hurricanes lead series, 2-0
Game 1: Hurricanes 2, Rangers 1 (OT)
Game 2: Hurricanes 2, Rangers 0
Sunday, May 22: Hurricanes at Rangers, 3:30 p.m. ET (ESPN, SN, SN360, TVAS)
Moneyline: Hurricanes (-120) | Rangers (+100)
Total: Over 5.5 (+115) | Under 5.5 (-135)
This has been an incredibly intense series thus far with just five total goals through two games. The Hurricanes came back in the third period of Game 1 to tie it and win it in overtime before shutting out the Rangers in Game 2.
The Rangers' big guns have been invisible in this series. With New York now at home, Gerard Gallant is going to have to mix things up to open up the ice for them.
The Hurricanes looked dominant in the first two games of the first round as well before dropping both games in Boston. I'm seeing a similar thing happening here and I'm taking the plus odds on both the Rangers and the over.
NHL Picks: Rangers (+100) | Over 5.5 (+115)
NHL Player Props: Andrew Copp to record a point (-110)
Copp has been a huge deadline addition for the Rangers. He had 18 points in 16 regular-season games and now has seven points in nine playoff games. He was kept off the scoresheet in the first two games, much like most of the Rangers roster, but home ice has been friendly to him. Copp had a point in all four home games against the Penguins and had points in seven of 10 regular-season home games at MSG.
---
NHL Playoffs Betting Preview: Calgary Flames (P1) vs. Edmonton Oilers (P2) – Game 3
Series tied 1-1
Game 1: Flames 9, Oilers 6
Game 2: Oilers 5, Flames 3
Sunday, May 22: Flames at Oilers, 8 p.m. ET (ESPN2, SN, CBC, TVAS)
Moneyline: Flames (-120) | Oilers (+100)
Total: Over 6.5 (-135) | Under 6.5 (+115)
The Battle of Alberta has been crazy thus far and we have up to five more games ahead of us. Edmonton won Game 2 and has a huge advantage at home. The Oilers have lost just one of the last seven home games against the Flames –– and they're +100? I'm all over that.
I also love the Over 6.5 and would prefer the Over 7 at plus money. There were 15 goals in Game 1 and eight more in Game 2. There are going to be a ton of goals in this series and you need to cash in.
NHL Picks: Oilers (+100) | Over 6.5 (-135)
NHL Player Props: Leon Draisaitl to score (+130)
Draisaitl has goals in nearly half of his games this season (44 of 89) including 6 of 10 in the playoffs. He scored in both Game 1 and Game 2, giving him seven goals in six games against the Flames this season. He and Connor McDavid should put on a show at home.

---
---
NHL Playoffs DraftKings DFS Lineup
NHL DraftKings DFS Lineup – Top Stack: EDM 1 / PP1
This is the highest that McDavid has been priced in the playoffs but he's still worth it. I try to get players that are going to score at least two-to-three times their salary and McDavid has 25.3+ FPTS in five straight games (30.02 avg). He'll likely get the five SOG bonus and put up at least two points.
Draisaitl is riding shotgun with McDavid and has tortured the Flames so far. He had three points in each of the first two games for 27.5 and 26.0 FPTS, even without getting five shots on goal.
Adding Hyman in gives us another piece on the power play as well as some exposure to the second line. $4.4k is a fine price for a guy that has 29.4, 21.5, 14.8, 3.0, 12.3, 1.5, and 37.0 FPTS in the playoffs (most-recent games first). He's another candidate to reach the five-SOG bonus as he had six last game.
---
NHL DraftKings DFS Lineup – Value Stack: CGY 2 / PP
Backlund has been hit or miss in the playoffs, but his hits have come on the road where Darryl Sutter can't match him up as easily. He had goals in three straight games in the first round but had just 10.8 total FPTS in the first two games of this series. I'm willing to take a flier on Backlund at his low price to fit in the Oilers' big guns. This should be a very high-scoring game, after all. Oh yeah, and Backlund plays on the second power-play unit.
Coleman has found success in the playoffs before and he knows what to do: get the puck on net. He has two goals on seven shots in this series for a total of 30.1 FPTS. This is coming on the heels of a 13.5, 11.8, and 10.8 FPTS stretch to close out the Stars. Coleman doesn't play on the man advantage but he has a solid floor and upside due to his propensity to shoot the puck.
Andersson isn't exactly a stack here, but I like him as an additional Flames player. He plays on the top pair and power-play unit, which gives us a cheaper option to pick up points. He had 25.8 FPTS in Game 1 and 7.3 in Game 2. As long as he can match that 7.3 (and hopefully add at least a few more), I'll be happy.
---
NHL DraftKings DFS Lineup – Goalie: Igor Shesterkin (NYR, $7.7k)
Shesterkin has only allowed three goals on 47 shots in this series but he's lost both games. He picked up 11.8 FPTS in Game 1 and 10.5 in Game 2. Madison Square Garden be a welcome sight for Igor: in home games in the playoffs he's had FPTS of 46.3, 30.8, 15.8, and 25.8 –– he's 3-1 with the loss coming in triple overtime. In the regular season, he was 21-6-3 with five shutouts, a .940 SV%, and 1.85 GAA at Madison Square Garden.
---
RELATED CONTENT