We are almost halfway through the USFL regular season and there has been no shortage of excitement! The mysterious illness that ran through several teams last week is back for a curtain call in Week 5. There is plenty of news and injuries to break down this week so let's get it going! Welcome to the Week 5 USFL Injury Report! This article will be updated throughout the week and for the most recent injury updates follow @SGPNFootballDoc on Twitter!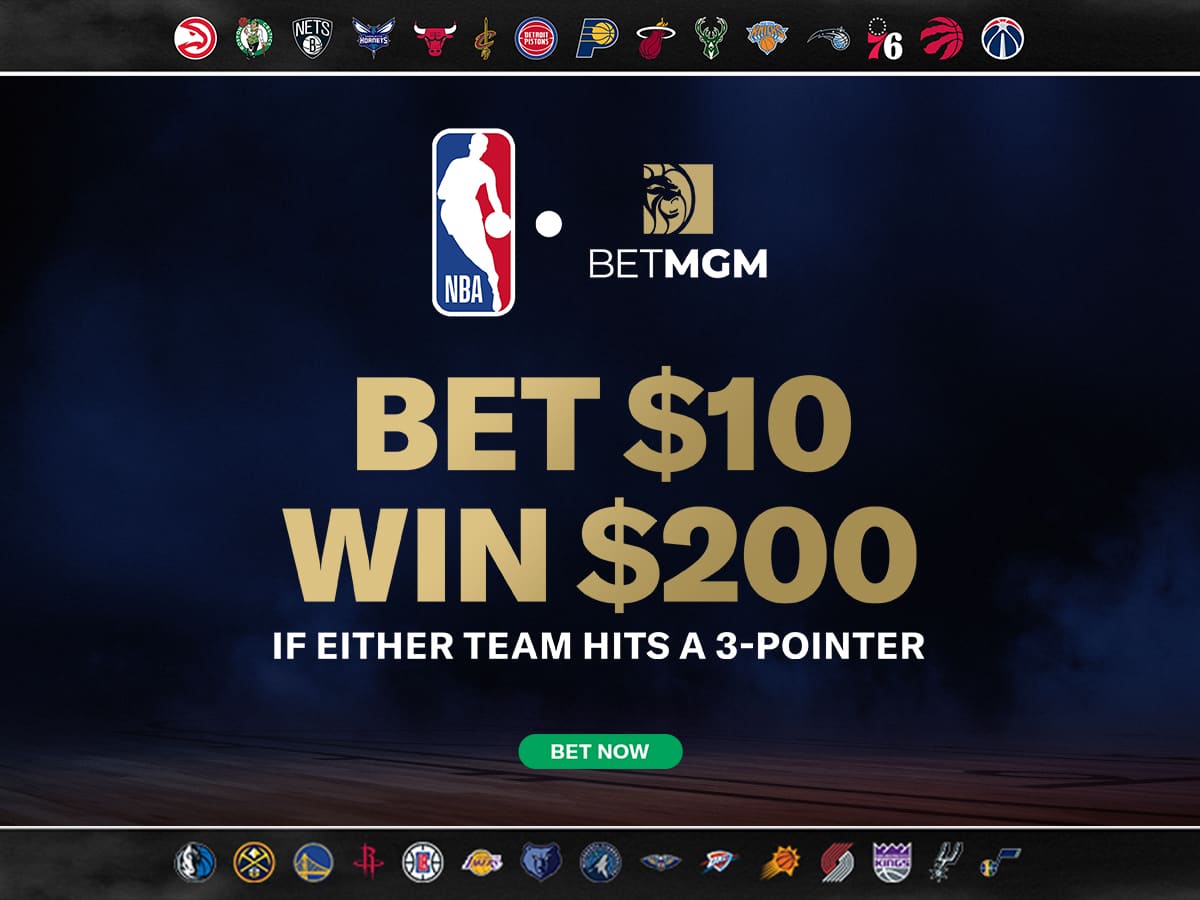 USFL Injury Report for Week 5
Michigan Panthers vs Tampa Bay Bandits
Friday, May 13th – 8 pm (USA)
Michigan Panthers Week 5 Injury Report
PLAYER
INJURY
TUESDAY
PARTICIPATION
WEDNESDAY PARTICIPATION
THURSDAY
PARTICIPATION
GAME STATUS
Paxton Lynch, QB
Lower Leg
DNP
Inactive
Ray Bolden, WR
Illness
Full
Full Go
Marcus Baugh, TE
Hand
Limited
Inactive
Teton Saltes, OL
Illness
Full
Full Go
Syrus Tuitele, OL
Illness
Full
Inactive
Sean Pollard, OL
Illness
Limited
Questionable
Cordel Iwuagwu, OL
Illness
Full
Full Go
Joseph Putu, DB
Illness
Full
Full Go
Jalin Burrell, DB
Knee, Illness
Limited
Inactive
Corrion Ballard, DB
Illness
Full
Full Go
Orion Stewart, DB
Illness
Full
Full Go
Sean Williams, DB
Leg, Illness
Limited
Questionable
Offense
Michigan is coming off one of the biggest heartbreaks of the season from last week. After playing good enough to win all game, they drove down the length of the field and miss a 20-yard FG as time expires to fall to 1-3. The Panthers will again be without the original starting QB Paxton Lynch, who is out with a lower leg injury. QB Shea Patterson has been up and down since replacing Lynch in Week 1. For this reason, former Pittsburgh Mauler's QB Josh Love was brought in this week to compete for the starting job.
Michigan will also be down their starting TE Marcus Baugh, who is fourth on the team in receiving yards. He hasn't played a huge role in the passing game with only 52 yards in 4 games but will leave a hole in the run game. There is also some concerns regarding their OLine depth, with potentially two players out for injury. The Panthers lead the league in rushing per game and currently rank last in passing.
Defense
It seems the mysterious illness that appeared last week is still affecting some teams in the league, particularly Michigan's defense. It seems most players have recovered in time for Friday's game but of particular concern is DB Sean Williams. He has proven to be a big reason this Panthers defense is among the top of the USFL so far. Williams is the team's second-leading tackler, has created 3 turnovers, and has 4 pass deflections on the year. He would leave a big void to fill if he's unable to play on Friday night.
Tampa Bay Bandits Week 5 Injury Report
PLAYER
INJURY
TUESDAY
PARTICIPATION
WEDNESDAY PARTICIPATION
THURSDAY
PARTICIPATION
GAME STATUS
BJ Emmons, RB
Thigh
Limited
Questionable
Bruno Reagan, OL
Leg
DNP
Inactive
Juwan Bushell-Beatty, OL
Illness
Full
Full Go
Matt Burrell, OL
Leg
Full
Full Go
Mekhi Brown, DE
Illness
DNP
Released
Michael Scott, LB
Shoulder
Limited
Probable
Christian Sam, LB
Hip
Limited
Probable
Antonio Reed, S
Head/Neck
Limited
Inactive
Christian Campbell, CB
Thigh
Limited
Probable
Stephen Griffin, S
Ankle
DNP
Inactive
Obi Melifonwu, S
Thigh
Limited
Probable
Offense
Tampa Bay has found themselves in a lot of close games this year, with a 2-2 record this season. Last week was no different as they suffered a six-point loss to the undefeated Stallions who played their backup QB all game. The Bandits come into Week 5 largely healthy on the offensive side of the ball. The biggest concern is that their starting RB BJ Emmons is questionable with a thigh injury. I would expect Emmons to be limited in his cutting ability and acceleration even if he is able to suit up. The good news is that Tampa Bay has a three headed monster approach on the ground with RBs Emmons and Washington and QB Ta'amu. Look for the other two players to pick up the load this week.
Defense
Moving over to the defense, the Bandits find themselves lacking a bit of DB depth going into Week 5. Safeties Reed and Griffin are both out with injuries and will leave this defense down two capable players. Neither player has been too vital to the team's success but both have seen playing time in three of the four games. In better news, Tampa Bay's leader in the middle LB Christian Sam looks like he will suit up again this week. Sam suffered a hip injury a few weeks ago but has battled through it and not missed a game to this point.

New Orleans Breakers vs New Jersey Generals
Saturday, May 14th – 3 pm (FOX)
New Orleans Breakers Week 5 Injury Report
PLAYER
INJURY
WEDNESDAY
PARTICIPATION
THURSDAY
PARTICIPATION
FRIDAY
PARTICIPATION
GAME STATUS
Kyle Sloter, QB
Groin
Limited
Probable
Johnnie Dixon, WR
Hamstring
Limited
Probable
Shawn Poindexter, WR
Ankle
Limited
Probable
Justin Johnson, TE
Foot
Limited
Probable
EJ Bibbs, TE
Back
Full
Inactive
Steven Rowzee, OL
Shoulder
Full
Probable
Kai Absheer, OL
Arm
Full
Probable
Davin Bellamy, DL
Groin
Limited
Questionable
Shareef Miller, DL
Hamstring
Limited
Inactive
Kamilo Tongamoa, DL
Shoulder
Limited
Probable
Derrick Jones, DB
Finger
Limited
Probable
Mike Stevens, DB
Groin
Full
Full Go
Dartez Jacobs, DB
Head
Limited
Inactive
Jarey Elder, DB
Hamstring
Limited
Probable
Manny Patterson, DB
Quad
Limited
Probable
Ike Brown, DB
Hamstring
Limited
Probable
Keith Washington, DB
Shoulder
Limited
Probable
Nevelle Clark, DB
Hamstring
Limited
Inactive
Offense
New Orleans pulled off a hell of a comeback last week, beating Houston (and covering the spread) in the last seconds of the game. The 3-1 Breakers are taking on the top seed in the North in New Jersey and will be mostly healthy on offense. Their starting QB Kyle Sloter has found a home on the injury report the past few weeks but this hasn't stopped him from leading the league in passing. The groin injury does limit his mobility and running ability but it should be gradually progressing with each week. Sloter will also likely have two of his top receivers in Dixon and Poindexter on the field for this Week 5 matchup. Dixon is tied for the league lead in receiving TDs despite his nagging hamstring injury.
Defense
The Breakers receive a bit less encouraging news on the defense via the injury report. The biggest concern comes on the DLine with the potential of their top two pass rushers being out. Miller has played a key role on the line this year but Bellamy is the star up front. With 4.5 sacks in only three games, Bellamy creates havoc in the offensive backfield. He missed last week with a groin injury but has been elevated to the active roster this week. Groin injuries are difficult to come back from quickly, as his lateral movement will be limited. However, it would be a boost for the defense if he is able to give them some snaps this week. Both DBs out this week due to injury, Jacobs and Clarke, have had some playing time but are not crucial losses for the defense.
New Jersey Generals Week 5 Injury Report
PLAYER
INJURY
WEDNESDAY
PARTICIPATION
THURSDAY PARTICIPATION
FRIDAY
PARTICIPATION
GAME STATUS
De'Andre Johnson, QB
Quad
Limited
Probable
Randy Satterfield, WR
Hamstring
Full
Full Go
J'Mon Moore, WR
Hamstring
Full
Inactive
Darrius Shepard, WR
Hamstring
Limited
Questionable
Braedon Bowman, TE
Quad
DNP
Inactive
Calvin Ashley, OL
Knee
Limited
Probable
Garrett McGhin, OL
Tricep
Limited
Questionable
Robert Myers, OL
Lower Back, Knee
Full
Full Go
Terry Poole, OL
Shoulder
Full
Full Go
Mike Brown, OL
Calf
Limited
Inactive
Deyon Sizer, DL
Chest
Limited
Probable
Destiny Vaeao, DL
Quad
Limited
Probable
Kalani Vakameilalo, DL
Illness
Full
Inactive
Toby Johnson, DT
Hamstring
Full
Full Go
D'Juan Hines, LB
Hamstring
Limited
Questionable
Shalom Luani, S
Calf
Limited
Probable
De'Vante Bausby, CB
Groin
Limited
Probable
Christian Tutt, CB
Ankle
Limited
Inactive
Trae Elston, CB
Quad
Limited
Questionable
David Rivers, CB
Knee
Limited
Probable
Mike Bell, S
Chest
Limited
Probable
Offense
The New Jersey Generals sit at 3-1 and atop the North division. They are playing a Breakers team which will be one of their toughest tests yet. Unfortunately, they have some health concerns on offense going into Week 5. First off, their new starting QB De'Andre Johnson is dealing with a quad injury he picked up last week. Now he was able to return to the field and play later in that game but he is too crucial of a player for the Generals to be limited. He is the teams leading rusher and is clearly the more explosive QB between him and Perez. Quad injuries can linger but I expect him to be able to play at close to 100% as long as he can avoid taking too many hits to that muscle.
For his pass catchers, there is some mixed news for Week 5.  The good news is that WR Randy Satterfield appears to have fully recovered from his hamstring injury early in the year. After a great Week 1, he hasn't looked the same since the injury so this would be a big boost if he could return to form. On the other hand, TE Bowman and WR Shepard are trending in the wrong direction this week. As the 5th and 6th receiving options, this will leave a void in the Generals passing game if they need to lean on it.
Defense
New Jersey's mixed feelings on the injury report continues with the defense. On the bright side, the Generals will likely have their starting safeties, in Luani and Bell, back on the field for the first time since Week 1. This helps to sure up their backend, but there may be a void left in the linebackers. LB D'Juan Hines is dealing with a hamstring injury this week that is threatening to keep him off the field this week. As the team's second leading tackler, this would leave a big hole in the middle of this Generals defense. I would expect him to be limited in his ability to run sideline to sideline this week if he is able to play.
---
Birmingham Stallions vs Philadelphia Stars
Sunday, May 15th – 12 pm (NBC)
Birmingham Stallions Week 5 Injury Report
PLAYER
INJURY
WEDNESDAY
PARTICIPATION
THURSDAY PARTICIPATION
FRIDAY
PARTICIPATION
GAME STATUS
J'Mar Smith, QB
Illness
Full
Full Go
Montell Cozart, QB
Illness
Limited
Inactive
Sage Surratt, WR
Hip Flexor
Limited
Inactive
Cary Angeline, TE
Illness
Full
Full Go
Bobby Holly, FB
Head
Limited
Probable
Matthew Snow, OL
Illness
Limited
Inactive
Ryan Langan, LS
Hamstring
Full
Full Go
Dondrea Tillman, DL
Shoulder
DNP
Inactive
Chauncey Haney, DE
Illness
Full
Full Go
Terrill Hanks, LB
Hamstring
Full
Full Go
DeMarquis Gates, LB
Illness
Full
Full Go
Scooby Wright, LB
Calf, Illness
Limited
Questionable
Offense
Birmingham continues their great start to the season as they head into Week 5 a perfect 4-0. Despite having to turn to their now backup QB McGough to start the game, they still pulled out a gutsy win against Tampa. The injury news is much better for the offense this week. The biggest news is that starter J'Mar Smith has recovered from the illness that kept him out last week and will be the QB for Week 5. Smith has been tearing up the league with his arm and legs ever since his emergence in Week 1. Another boost for the offense is the return of stating TE Cary Angeline to the lineup. Even with missing last week, he is the teams fourth leading receiver this season. The players inactive this week on offense have been largely non-factors so far on the season.
Defense
The defensive injury report is not as positive for the Stallions. One of their top defensive linemen, Dondrea Tillman, is out this week with a shoulder injury. Tillman is a playmaker for this defense with over 20 tackles and 1.5 sacks on the year. This news would go from bad to worse if the Stallions star LB Scooby Wright is unable to play this week. Coming off dealing with an illness, he is also working through a calf injury. Wright was able to play last week but I would expect him to be limited some this week. Formerly known as "SharkDog", Wright leads the team in tackles and is the energy starter for this defense. Luckily, he will get his running mate LB DeMarquis Gates back this week, who is second on the team in tackles. Gates will have to step up with Wright battling through his ailments.
Philadelphia Stars Week 5 Injury Report
PLAYER
INJURY
WEDNESDAY
PARTICIPATION
THURSDAY PARTICIPATION
FRIDAY
PARTICIPATION
GAME STATUS
Bryan Scott, QB
Knee
DNP
Inactive
Case Cookus, QB
Achilles
Full
Full Go
Brennan Eagles, WR
Ankle
Full
Inactive
Darnell Holland, RB
Hamstring
Full
Full Go
Pro Wells, TE
Hamstring
Full
Full Go
Jacob Burton, OL
Knee
Full
Full Go
Sean Brown, OL
Hamstring, Glute
Full
Full Go
Matt Mengal, K
Foot
DNP
Released
Cedrick Lattimore, DL
Back
Full
Full Go
Adam Rodriguez, DL
AC Sprain
Full
Full Go
Te'Von Coney, LB
Hamstring
Full
Full Go
Bradley Sylve, DB
Achilles
Full
Inactive
Mazzi Wilkins, DB
Plantar, Achilles
Full
Full Go
Channing Stribling, DB
Ankle
Limited
Probable
Offense
Philadelphia comes into Week 5 following a very lucky win against the Michigan Panthers. The Stars will need to play a much better game this week to come out with a victory against Birmingham. Fortunately for them, they are about as healthy as they could hope for on offense. Former starting QB Bryan Scott suffered a serious knee injury and is likely out for the season. QB Case Cookus has filled in well in Scott's absence and should be healthier this week compared to last. The Stars will also be getting back their only RB with a rushing TD this year in Darnell Holland. Look for them to try to employ a balanced attack this week against the stout Birmingham defense
Defense
The defense also comes into the week looking very healthy. The only player inactive from the injury report is a healthy scratch in DB Bradley Sylve. The bigger news is that DL Adam Rodriguez and DB Channing Stribling are trending towards playing this week. Both players have proven to be leaders on this defense and will be needed to help stop this potent Stallions offense. Stribling is averaging 1 INT a game with a league leading 4 INTs on the year. Rodriguez has been a force for the passing defense, creating a team leading 2.5 sacks on the year. Both players being healthy going into Week 5 is a big boost for Philly.
---
Pittsburgh Maulers vs Houston Gamblers
Sunday, May 15th – 4 pm (FOX)
Pittsburgh Maulers Week 5 Injury Report
PLAYER
INJURY
WEDNESDAY
PARTICIPATION
THURSDAY PARTICIPATION
FRIDAY
PARTICIPATION
GAME STATUS
Jeffrey Thomas, WR
Hamstring
DNP
Inactive
Bailey Gaither, WR
Illness
Active
De'Von Hardaway, WR
Concussion
Full
Full Go
Mikey Daniel, FB
Head
Active
Jon Dietzen, OL
Ankle
DNP
Inactive
Justin Evans, OL
DNP
Inactive
Vadal Alexander, OL
Arthritis Flareup
Active
Nico Falah, OL
Illness
Active
Eric Assoua, DL
Wisdom Teeth
Limited
Inactive
Kyahva Tezino, LB
DNP
Inactive
Jaylon McClain-Sapp, DB
Hamstring
DNP
Inactive
Offense
This Pittsburgh team has been tough to watch so far this year, with a putrid 0-4 record. Their injury report this weeks provides some positives and negatives for the offense. On the positive side, WR Bailey Gaither is set to return this week from injury which is a big boost for this offense. With 159 receiving yards in only two games, he provides a great balancing act to WR1 Tre Walker. WR De'Von Hardaway clearing concussion protocols and playing this week is also a nice bump for this offense as he is third on the team for receiving yards. Unfortunately, the Maulers offense is down a productive WR in Thomas and two offensive linemen. The loss of both big men for this week will test the depth of the Maulers up front.
Defense
The Maulers provided a partially incomplete injury report this week, which only contained the bad news for the defense. Unfortunately, Pittsburgh will be without two of its biggest stars on defense. LB Kyahva Tezino has been all over the field this season, recording a team high 35 tackles and 1 INT. Despite the team's struggles, Tezino has been a consistent solid presence for the defense this year. This loss alone is tough to handle, but coupled with  DB Jaylon McClain-Sapp also being out, this will be a tough hole to get out of. The DB suffered a serious hamstring injury in Week 2 and has been sidelined ever since. He put together an amazing start to the year where he scored a defensive touchdown in the first two games.
Houston Gamblers Week 5 Injury Report
PLAYER
INJURY
WEDNESDAY
PARTICIPATION
THURSDAY PARTICIPATION
FRIDAY
PARTICIPATION
GAME STATUS
Mark Thompson, RB
Illness
Full
Full Go
Dalyn Dawkins, RB
Illness
Full
Full Go
Jo Jo Ward, WR
Inactive
Tyler Simmons, WR
Inactive
Devwah Whaley, RB
Inactive
Julian Allen, TE
Illness
Full
Full Go
Tyler Higby, OL
Ankle
Limited
Inactive
Drew Lewis, LB
Arm
Full
Full Go
Jamar Summers, DB
Leg
Full
Full Go
Offense
The Houston Gamblers look to rebound this week after another heartbreaking loss late in the game. Fortunately for them, they are playing Pittsburgh this week and they will have their top RBs this week. RB Mark Thompson leads the way for the Gamblers on offense as he averages almost 17 carries a game for 80 yards. Unfortunately, the Gambler's passing game is likely to take a hit this week. WRs Simmons and Ward were the third and fourth leading receivers on the team heading into the week. Ward in particular is a very dynamic player who's big play ability will be missed.
Defense
There are no injury  problems in Houston to report on defensive side of the ball. Both players listed were able to practice and are fully expected to play this week. Both LB Lewis and DB Summers are contributors to the defense but have missed the past two games. These players returning from injury will add some key depth to a team that leads the league in forcing turnovers.