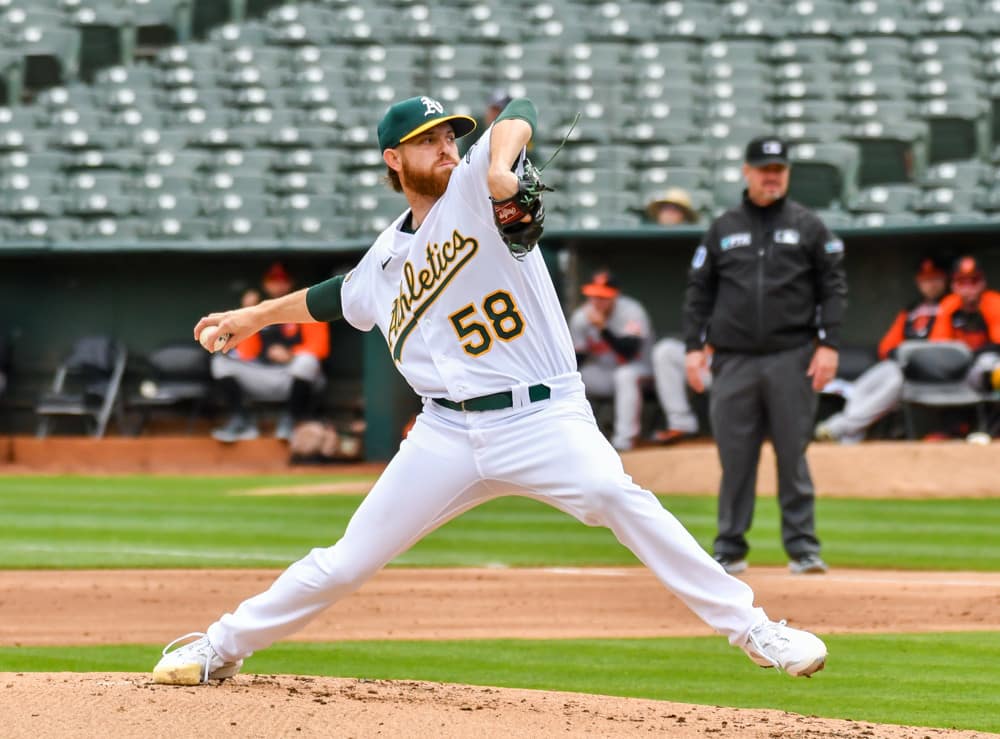 We're well into the second month of the MLB season at this point and things are starting to get a little dicey with pitchers. John Means started just two times before going down with Tommy John surgery. Hyun Jin Ryu has been out constantly and is just getting ready for some rehab starts. It seems like every starter in a Cubs jersey is banged up in some capacity. If you own these or any of the other casualties of a short Spring Training, you are likely looking for some streaming pitcher options for this week. Whether you play categories or points, we've got five who should step up this week and get you through the hard times.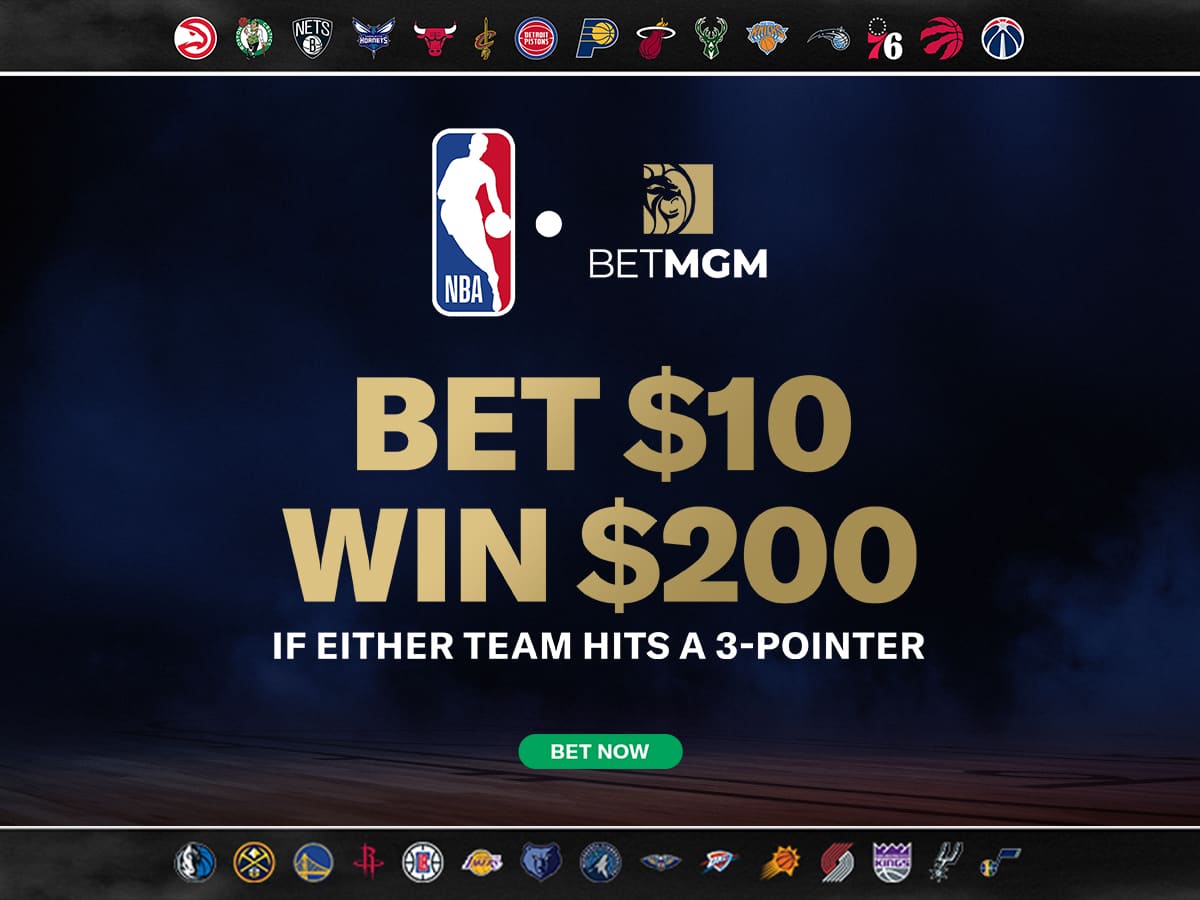 Streaming Pitcher Options for Week of May 9th
Paul Blackburn – OAK (53% Owned)
Probable Starts: Mon @ DET, Sat vs LAA
Paul Blackburn reshaped his curve to pair better with his sinker. It's led to more effectiveness so far this year, but is it sustainable? pic.twitter.com/i8SRmTRBRn

— Eric Samulski (@SamskiNYC) April 20, 2022
The surface stats already look good for Blackburn. He's kept his ERA under 3 with 23 strikeouts in 24.1 innings. He's also managed to pick up three wins in the first month of the season. If we start there, he's probably already worth an add. However, the matchups make him even more of a streaming pitcher option for the week.
He'll kick off this week in Detroit, where the Tigers rank 29th in runs scored. They've put up just 76 over their first 25 games. His second scheduled opponent of the week hasn't been quite as bad scoring. However, the Angels are really whiffing a lot. They've struck out 257 times in just 28 games – good for second in the majors behind only the Braves.
Austin Gomber – COL (10% Owned)
Probable Starts: Mon @ SF, Sun vs KC
If you take the whole year's worth of stats into account, maybe it's not surprising that Gomber is only owned in one out of every ten leagues. However, his last three games have really turned things around. He's struck out 20 guys over 18 innings in those games while allowing just five earned. He also got 19 swings and misses in his last outing, which was better than any pitcher in the majors this past Wednesday – never mind amongst streaming pitcher options.
Not only is he heating up, but he's facing the Royals at the end of the week, who just so happen to be dead last in runs scored with under three a game. I'm less thrilled about the matchup with the Giants, but it is worth noting that the Giants haven't seen many lefties all year. They rank in the bottom four in at-bats versus southpaws. Kansas City is also one of the teams behind them.
Elieser Hernandez – MIA (6% Owned)
Probable Starts: Mon @ ARI, Sun vs MIL
Hernandez is probably a streaming pitcher option you're looking at if you're in a bit of a deeper league. He's getting hit around a bit, particularly in his last three starts. However, he's still striking out nearly a batter an inning. Depending on the format of your league (like if you're playing categories and really need some Ks), there's some value he could add there.
Some of my optimism this week also comes from the matchups. Both the Diamondbacks and the Brewers are in the top five in strikeouts in the majors. So again, if you're chasing some Ks, Hernandez should provide you with plenty.
Adrian Houser – MIL (30% Owned)
Probable Start: Wed @ CIN
Houser is one of the only streaming pitcher that I'm liking this week with just one start. Of course, it doesn't hurt that the start in question is against the putrid Reds and their lackluster offense. They're striking out at a really high rate (seventh in the league) and barely scoring any runs (28th in the league).
Although Houser got touched up for a few runs in his last outing, he's now put together back-to-back starts with six strikeouts. He's also been doing a better job limiting his walks – he walked just one in two of his last three outings. While the one start thing might be a deterrent, he is scheduled to face the struggling Braves next week too. Perhaps this makes him a bit more attractive in leagues with pickup limits.
Jameson Taillon – NYY (37% Owned)
Probable Starts: Tue vs TOR
Looks like Jameson Taillon has added two inches of sweep to his slider without losing any velocity, added some velo to his curveball. Pitching+ approves: 107 Stuff+ /113.5 Location+ /113.9 Pitching+ pic.twitter.com/dTKp4zZytn

— Eno Sarris (@enosarris) April 12, 2022
Taillon is another streaming pitcher I'm giving a shot despite just one start this week. Over the last four games, he's not allowed more than two earned runs. He's also started missing bats much more frequently, picking up 13 strikeouts in his last three starts combined.
He'll be facing the Jays, who have surprisingly low run totals and high strikeouts. Despite being lauded for their offense in every pre-season list, they're in the bottom half for runs scored and the top half for strikeouts. Their OBP has gone up pretty significantly in the last week or so, but not in the start Taillon had against them last week. In their showdown (which was his last start), they were held to one run over six innings.

Make sure to check out all the great MLB coverage we have to offer and be sure to listen to the MLB Gambling Podcast, which airs multiple times a week. This week the guys are breaking down all the best plays for the coming days. This might include some info on streaming pitchers. Come listen to what they might do for you.  
Related Content