Fantasy football is quickly approaching, and it has been made even more exciting this year.  Because what an offseason we had!  From the start of the offseason up to draft day we had six trades that involved first-round picks!  And a slew of more trades involving high profile players.  Not to mention all 32 teams worked on improving themselves in the draft.  Who will be this year's Ja'Marr Chase?  Will any of the rookie quarterbacks start and have a successful year?  Also, spoiler alert, will Jonathan Taylor remain the top dog?  These situations and more are all worth monitoring and will affect players' fantasy trade value.  However, for now, all we can do is guess who will win starting jobs.  Let's break down our fantasy football dynasty trade value chart.
SGPN Exclusive Content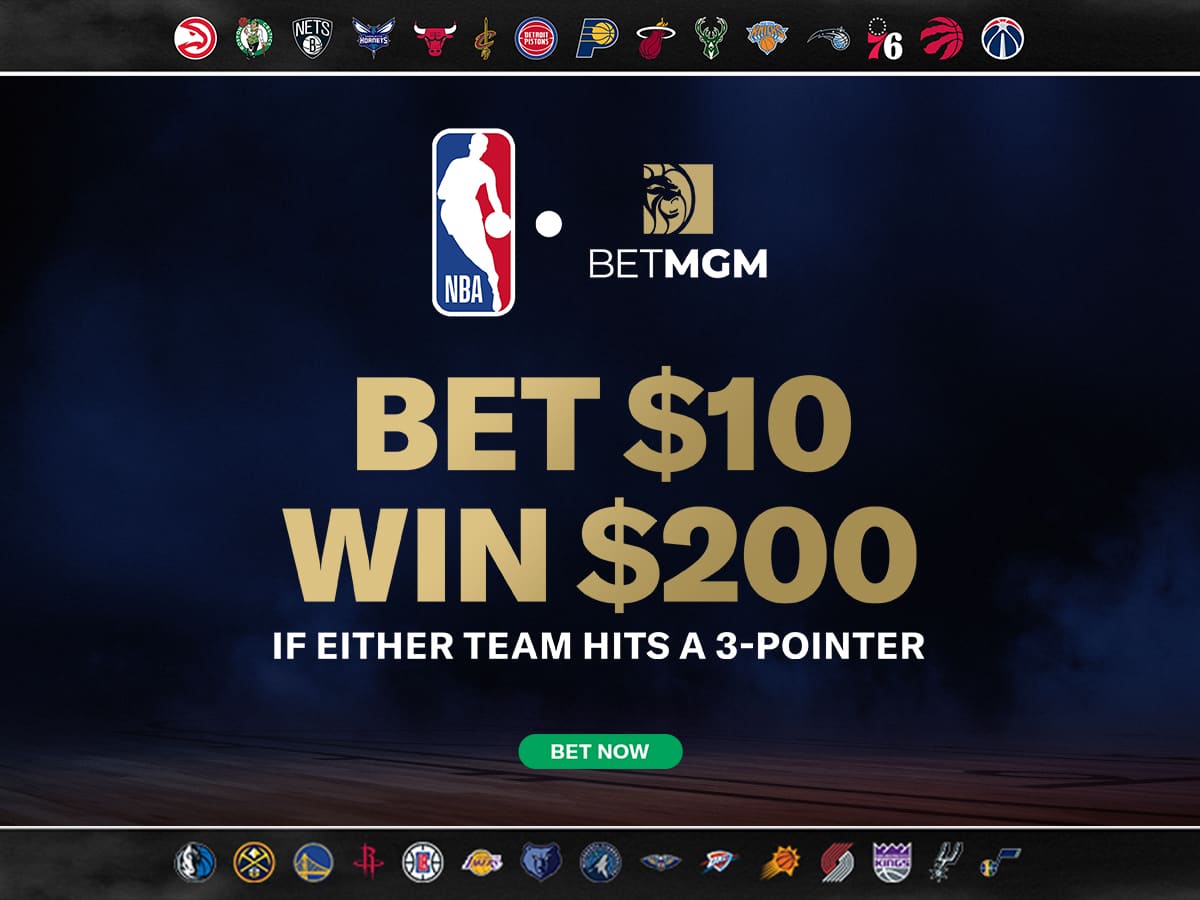 Fantasy Football Dynasty Trade Value Methodology
If you haven't reviewed one of our Fantasy Football dynasty trade value charts before, here's a little on the methodology. The rankings system we use takes FantasyPros best, worst and average rankings. We also throw in a little standard deviation, just to count all variables. Obviously, you have to consider average fantasy football points per game, because that's what fantasy football is all about.  This will change throughout the year, especially as rookies begin getting their own fantasy football points.
Another metric that comes into play with the dynasty chart is a player's age. Somebody who is 22 is going to have a more weighted value than a player that is 32. Is that saying the 22-year-old players are always more talented than a 32-year-old? Absolutely not.  However, it is something that is considered in dynasty value because, at 22, the player will likely be around longer. Taking all that into consideration and running it through our formulas, we are able to assign a value for each player. This value can be used to help weigh your fantasy football trades and improve your future team!
Download Excel Spreadsheet of SGPN Dynasty Trade Value Chart
Fantasy Football Dynasty Trade Value Chart
Quarterbacks
It's no surprise that Josh Allen keeps his top spot among quarterbacks on the fantasy football dynasty trade value chart.  He averaged the highest fantasy points per game at 24.6 last year.  Still, in the second spot, Patrick Mahomes will have to overcome losing Tyreek Hill this year.  If that effects his game play, we could see him start to slip lower on the fantasy trade value chart.  Also in the same spot as our last chart in February, Justin Herbert remains at third.  As Kyler Murray has fallen out of the top five, mainly due to one receiver leaving for Jacksonville and another being suspended for six games, Lamar Jackson and Joe Burrow push their way into the top five.  While we don't know if any rookies will start for their teams this year, Deshawn Watson is back after missing all of last year and is on a new team.  His value is the hardest to gauge at this time.  However, at this time he's the biggest mover, moving up 11 spots from his February value.
Unless your Qb can do these things don't compare average as best Qbs to Josh Allen #BillsMafia #LetsGoBuffalo #JA17 #GoBills pic.twitter.com/FcIjNPVRxV

— BuffaloFan (@BillsSabresFan2) May 3, 2022
Running Backs
Last year, Jonathan Taylor grabbed the top spot of the fantasy football dynasty trade value chart and never let go.  Therefore, it's only fitting that he maintains the top spot to start this year.  With Matt Ryan at the helm, the Colts may feel like moving the ball in the air more.  However, with Taylor's talent, they won't stop feeding him early and often.  The top rookie running back last year was Najee Harris.  He maintains his second spot on the fantasy trade value chart.  These two control the top spots with ease.  Tied in third, Christian McCaffrey and De'Andre Swift have both had some slight injury concerns. On top of that, their quarterback play has left a lot to be desired.  Fifth place could arguably go to any of the next handful of running backs.  However, due to his young age, Javonte Williams is ahead for now.  Staying there will be dependent on his ability to keep the backfield from Melvin Gordon.  The highest rookie is Breece Hall, the talented back out of Iowa State.  He finds himself in a crowded Jets field but has the talent to take the top spot.  One of the biggest fallers is Alvin Kamara.  Without knowing how Jameis Winston will perform, and his age, Kamara tumbles down sixteen fantasy trade value points.
Just five minutes and twenty-three seconds of @BreeceH running all over defenses. pic.twitter.com/CvbmpHG8XE

— New York Jets (@nyjets) May 2, 2022
Wide Receivers
Two young players lead the fantasy football dynasty trade value chart at the wide receiver position and fall just behind Jonathan Taylor on the overall trade value chart.  Rookie of the year Ja'Marr Chase will look to continue leading after his incredible debut season.   Behind him by just a point is Justin Jefferson, who continues to have great fantasy football value, averaging 17.9 points per game.  Lower, mainly due to his age and not his performance, Cooper Kupp is at third.  Tied at fourth, Deebo Samuel showed he provides value in both the pass game and run game.  He is tied with Davante Adams, who finds himself on a new team.  Adams is reunited with his college quarterback Derek Carr.  The biggest fall in trade value belongs to Tyreek Hill, who went from having Patrick Mahomes throw to him to Tua Tagovailoa.
https://twitter.com/TheAthletic/status/1504618195784675356?s=20&t=4dPvKu8v8VFYDU_zOH1nRQ
Tight Ends
The tight end position and consistency don't always go hand in hand. However, Kyle Pitts showed a lot of promise his rookie season.  He opens this year as the top tight end option on the fantasy football dynasty trade value chart.  Mark Andrews gains value with Lamar Jackson losing Marquise Brown in a trade.  Brown was good for 22% of the target share last year, which leaves a lot of passes to go around.  The high-energy tight end George Kittle is tied with Travis Kelce in the fourth position.  Without Hill around, defenses may be able to focus more on Kelce.  Most likely losing some targets to Davante Adams, Darren Waller finds himself as the fifth-ranked tight end.
#Falcons Kyle Pitts gets his first NFL Films style touchdown highlight.pic.twitter.com/YTUeyvIP7r

— Dov Kleiman (@NFL_DovKleiman) October 11, 2021
The Rookies Fantasy Football Dynasty Trade Value Chart
| | | | | | | | |
| --- | --- | --- | --- | --- | --- | --- | --- |
| PLAYER NAME | TEAM | POS | TRADE VALUE | PLAYER NAME | TEAM | POS | TRADE VALUE |
| Breece Hall | NYJ | RB | 37 | Wan'Dale Robinson | NYG | WR | 9 |
| Garrett Wilson | NYJ | WR | 24 | David Bell | CLE | WR | 8 |
| Drake London | ATL | WR | 23 | Jelani Woods | IND | TE | 8 |
| Kenneth Walker III | SEA | RB | 23 | Hassan Haskins | TEN | RB | 8 |
| Treylon Burks | TEN | WR | 19 | Desmond Ridder | ATL | QB | 8 |
| Jameson Williams | DET | WR | 17 | Tyrion Davis-Price | SF | RB | 8 |
| Chris Olave | NO | WR | 17 | Tyler Allgeier | ATL | RB | 8 |
| Rachaad White | TB | RB | 14 | Jalen Tolbert | DAL | WR | 8 |
| Skyy Moore | KC | WR | 14 | Kyren Williams | LAR | RB | 8 |
| George Pickens | PIT | WR | 13 | Jeremy Ruckert | NYJ | TE | 8 |
| Brian Robinson Jr. | WAS | RB | 13 | Matt Corral | CAR | QB | 8 |
| James Cook | BUF | RB | 13 | Malik Willis | TEN | QB | 8 |
| Isaiah Spiller | LAC | RB | 12 | Greg Dulcich | DEN | TE | 8 |
| Zamir White | LV | RB | 12 | Khalil Shakir | BUF | WR | 7 |
| Christian Watson | GB | WR | 11 | Romeo Doubs | GB | WR | 7 |
| Kenny Pickett | PIT | QB | 11 | Tyquan Thornton | NE | WR | 7 |
| Dameon Pierce | HOU | RB | 10 | Tyler Badie | BAL | RB | 6 |
| Trey McBride | ARI | TE | 10 | Calvin Austin III | PIT | WR | 6 |
| John Metchie III | HOU | WR | 9 | Danny Gray | SF | WR | 1 |
| Pierre Strong Jr. | NE | RB | 9 | Velus Jones Jr. | CHI | WR | 1 |
| Jerome Ford | CLE | RB | 9 | Kevin Harris | NE | RB | 1 |
| Alec Pierce | IND | WR | 9 | | | | |
Given this is our first fantasy football dynasty trade value chart it's a good idea to take a look at all the rookies. While Breece Hall leads the group, two receivers that are bound to make an immediate impact are Garrett Wilson and Drake London.  With no quarterbacks expected to be immediate starters, Kenny Pickett is the first to appear on the rookie fantasy trade value chart.  The top tight end in the draft, Trey McBride, lands on a Cardinals team that just gave Ertz an extension.  He should still hold value and should be involved in the offense on Day 1.
https://twitter.com/nyjets/status/1521505525539745793?s=20&t=4dPvKu8v8VFYDU_zOH1nRQ

Related Content