Week 2 of the USFL is here and we've got more roster moves.  With injuries and small active rosters, we will have movement each week.  Players will move in and out of the active roster as the coaches try to field their best team.  Injuries will be another big factor in each week's roster moves, such as starting QB Alex McGough's injury placing him on the inactive list this week.  Let's take a look at all the USFL Wek 2 inactives.
More SGPN USFL Content
Fantasy Football USFL Week 1 Review and Waiver Wire
Week 2 USFL Fantasy Football DFS and Season Long Plays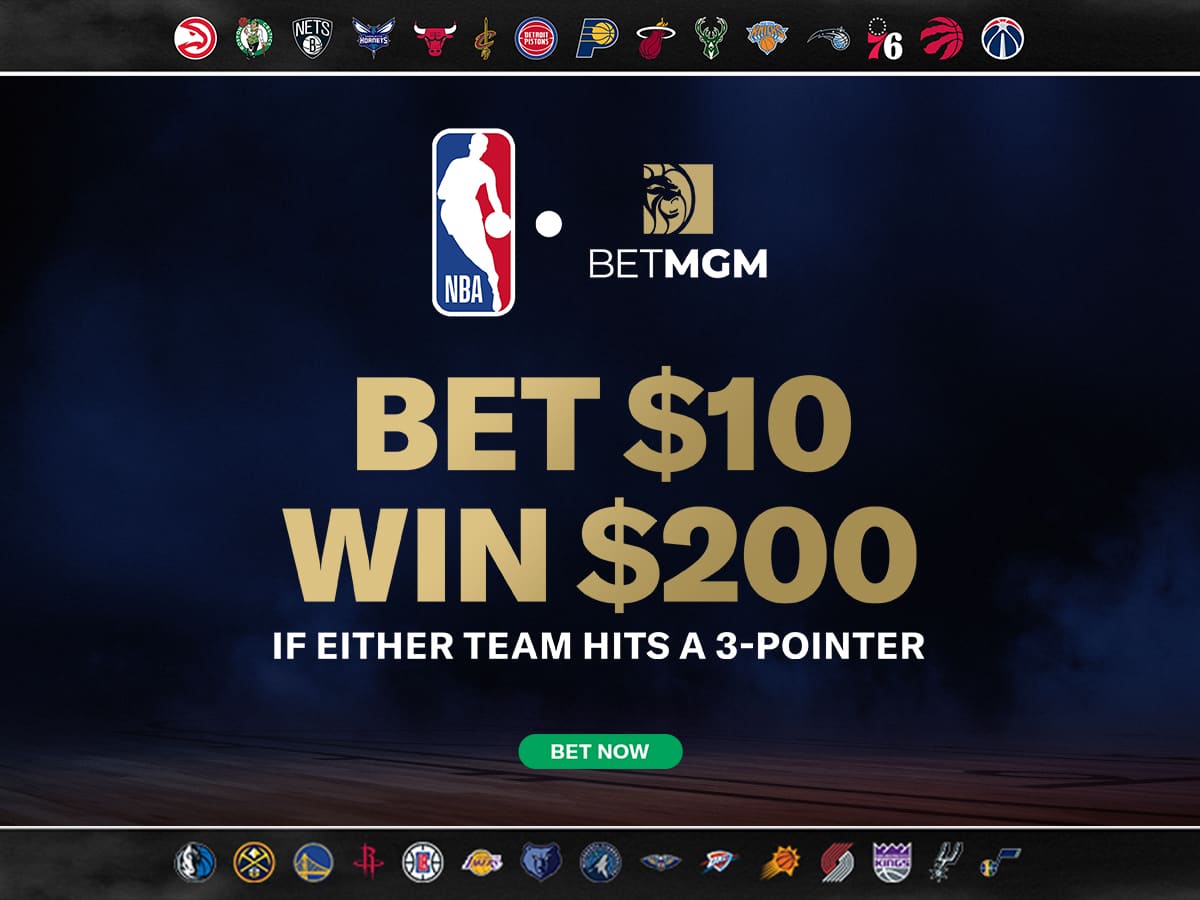 USFL Week 2 Inactives and Practice Squad Roster Moves
Michigan Panthers vs New Jersey Generals
Friday, April 22, 2022 – 8:00 PM ET (USA Network)
The biggest blow to the Michigan Panthers on the Week 2 inactives report is to the wide receiver room.  Particularly, Joe Walker was targeted six times in Week 1, good enough for 20% of the target share.  He finished the day with five catches for 51 yards.  While Jeff Badet only had two targets, it's one less target that Shea Patterson will have to throw to.  In a corresponding move, the Panthers activated wide receiver Ray Bolden as well as running back Reggie Corbin.  Corbin makes his debut for the Panthers and will push into Stevie Scott and Cameron Scarlett's carries.
"YES SIR!" 🗣

Views from the sideline 🔥

📺 @NBCSports & @PeacockTV | #USFLOpeningWeekend pic.twitter.com/KaXSbI3vi9

— Michigan Panthers (@USFLPanthers) April 17, 2022
The biggest name on the Birmingham Stallions Week 2 inactives report is quarterback Alex McGough.  McGough, the original starter, suffered an injury last week during the game.  Though the offense didn't suffer much as J'Mar Smith stepped in and played very well.  The Stallions also signed former Boise State standout Montell Cozart for additional depth.  Even though Jordan Chun and Sage Surratt are missing their second game, SGPN favorite Petyon Ramzy will make his season debut.
Pittsburgh Maulers vs Philadelphia Stars
Saturday, April 23, 2022 – 12:00 P.M. ET (FOX)
The biggest impact from the Pittsburgh Maulers Week 2 inactives report is Jeff Thomas.  While Thomas only had four catches for 41 yards, that was good enough for 31% of the Maulers' target share.  The Maulers have activated wide receiver Branden Mack and Tre Walker to make up for Thomas being injured.  Mack is a 6-4 receiver with big hands who should help move the ball in the passing game.  Walker played at San Jose State and finished as one of the top-10 pass catchers in school history.  Both of these receivers should help contribute to what was a fairly stagnant offense.
GO UP AND GET IT, @theregoes4!

📺 FS1 pic.twitter.com/YvU9haNxnT

— Pittsburgh Maulers (@USFLMaulers) April 19, 2022
For the Philadelphia Stars Week 2 inactives report top pass-catcher from Week 1, Chris Rowland, headlines it.  Rowland was targeted nine times and finished with seven receptions for 74 yards.  Devin Gray, also on the Week 2 inactives report, was targeted four times.  Therefore, Bryan Scott will be without two players accumulating for 36% of his targets from Week 1.  This could mean Diondre Overton, Jordan Suell, and even Bug Howard could have expanded roles.
Houston Gamblers vs Birmingham Stallions
Saturday, April 23, 7 p.m. ET — Houston Gamblers vs. Birmingham Stallions — FS1
| | | | |
| --- | --- | --- | --- |
| BIRMINGHAM STALLIONS | | HOUSTON GAMBLERS | |
| INACTIVES | | INACTIVES | |
| Alex McGough | QB | Devwah Whaley | RB |
| Jodran Chunn | RB | Teo Redding | WR |
| Sage Surratt | TE | JoJo Ward | WR |
| Matthew Snow | OT | Erick Browne | OG |
| Seth Thomas | DT | Drequan Brown | LB |
| Brody Buck | OLB | Stanley Green | CB |
| Josh Shaw | CB | Jerry Cantave | CB |
As always it is all about the quarterback. The most notable player on this list of Week 2 inactives is original QB1 Alex McGough. That is before ineffectiveness and injuries forced the Stallions to turn to J'Mar Smith in the first half of the game. Smith went on to lead the Stallions on a game-winning drive and a come-from-behind victory. We should know if Smith is the real deal or not by the end of Week 2. The Stallions signed Montell Cozart as insurance for Smith in case of injury.
https://twitter.com/MrMatthewCFB/status/1515522304477908993?s=20&t=yh4IIYvBLM7Wxr5_BQYpLw
The Stallions will also be without RB Jordan Chunn and TE Sage Surratt. Once again, they'll rely on Tony Brooks-James and CJ Marable, who were both effective in their roles in Week 1. The only healthy tight end on the roster is Cary Angeline, who had 2 catches, 35 yards, and a touchdown on 6 targets in Week 1.  Manasseh Bailey was also released leaving the Stallions one shy in the WR room. Look for Victor Bolden Jr. and Osirus Mitchell to get most of the work again.
https://twitter.com/USFLStallions/status/1515546021249572870?s=20&t=yh4IIYvBLM7Wxr5_BQYpLw
The Gamblers deactivated numerous offensive weapons before Week 2's game by deactivating RB Devwah Whaley, WR JoJo Ward, and WR Ted Redding. Ward was a big part of the Gamblers' Week 1, reeling in 7 catches on 9 targets for 48 yards. Look for Isiah Zuber to have even more value as a clear-cut WR1 for all fantasy teams. Tyler Simmons may be a name to watch in the absence of Ward and Redding.
Tampa Bay Bandits vs New Orleans Breakers 
Sunday, April 24, 3 p.m. ET — Tampa Bay Bandits vs. New Orleans Breakers — NBC & Peacock
NEW ORLEANS BREAKERS
TAMPA BAY BANDITS
INACTIVES
INACTIVES
Adonis Alexander
S
Derrick Willies
WR
James Folston Jr.
DE
Jalen Booth
OL
EJ Bibbs
TE
Daylon Mack
NT
Shakir Soto
DT
Rashard Causey
CB
Larry Rose III
RB
Rannell Hall
CB
Aashari Crosswell
DB
Keith Mumphrey
WR
The Breakers and Bandits will both be without a few playmakers heading into their Sunday matchup with USFL Week 2 inactives. The Breakers will again be without Larry Rose III. Look for RBs TJ Logan and Jordan Ellis to make up the 1-2 punch in the Breakers backfield again. TE EJ Bibbs is also inactive. The Breakers activated TE Justin Johnson and have TE Sal Canella ready to go. Look for Canella to be a prominent target in the passing game after having 6 catches on 7 targets for 58 yards last week. Adonis Alexander, James Folston Jr., and Shakir Soto are out for the Breakers' defense.
Beep, beep here comes Jordan Ellis 👊🌊

We're back in the lead!

📺: @USA_Network | #USFLOpeningWeekend pic.twitter.com/dCS7bfFnPu

— New Orleans Breakers (@USFLBreakers) April 17, 2022
The Bandits will be without a couple of their pass catchers this week as both WR Derrick Willies and WR Keith Mumphrey are on the USFL Week 2 inactives. The most surprising development here is Willies, who many thought would be a big part of a prominent passing attack for the Bandits but only saw 1 target in Week 1.  Look for Jordan Lasley, Rashard Davis, Vinny Papale, and TE Cheyenne O'Grady to see the majority of the targets. Offensive linemen Jalen Booth with be inactive. A few depth pieces for the Bandits' defense with also be inactive with NT Daylon Mack, and CBs Richard Causey and Rannell Hall riding the pine for Week 2.

Related Content