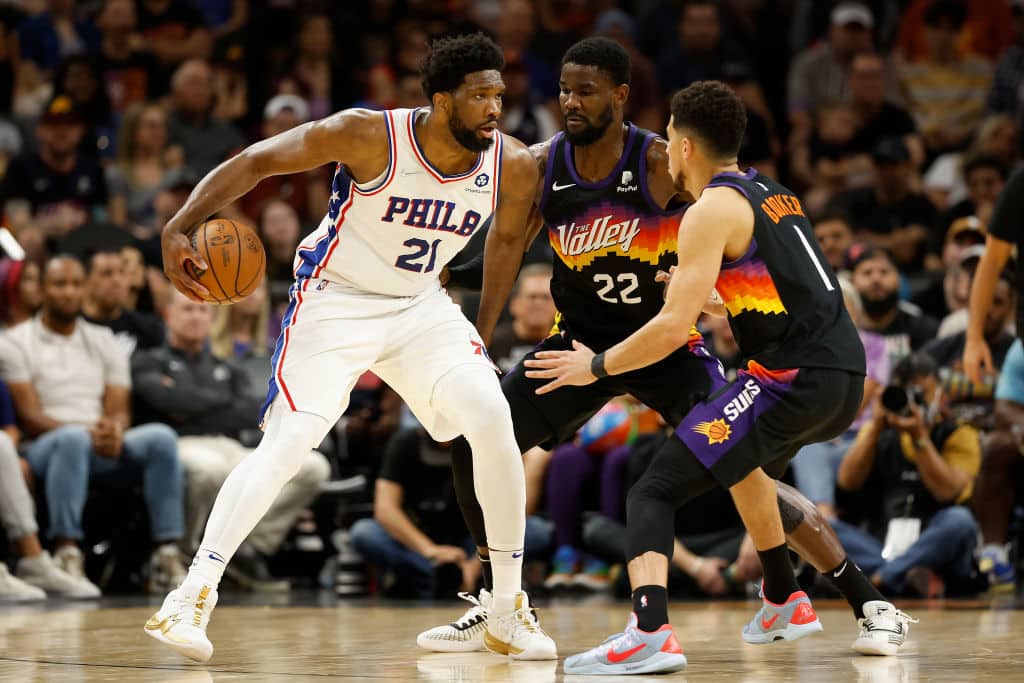 Underdog Best Ball Draft Strategy for NBA Playoffs 2022
Underdog best ball drafts for the NBA Playoffs are in full swing! NBA Gambling Podcast discusses draft strategy for Underdog NBA best ball.
Ryan 'Rich Fat Baby' McKee is back on NBA Gambling Podcast! This time he's joined by longtime SGPN contributor Jon 'JonBoyBeats' Jackson. When Jon isn't busy breaking the market with NBA Top Shot and NFL All Day, he's busy perfecting his DFS flowchart strategy that helps identify the best players to stack in GPS and Best Ball tournaments. Since Underdog Fantasy's Best Ball tournament 'The Dance' is underway with $200k in prizes, Ryan and Jon discuss the best stacks and players to target in every round.
They walk through Jon's flowchart strategy and then do a live Underdog best ball draft at the end of the podcast. If you're thinking of doing any NBA Playoffs best ball drafts soon, YOU NEED TO HEAR THIS PODCAST. Don't throw away your entry money! If you're new to Underdog, sign up with code 'JBB.'